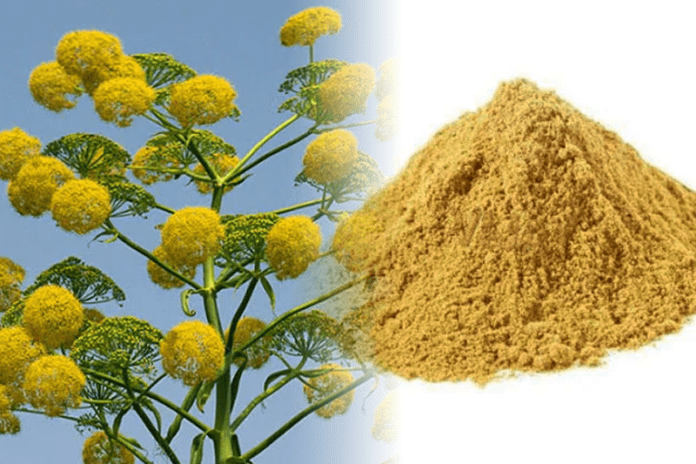 Asafoetida is also known as Hing in India which is the most common spice in India which is generally used most of the time in the tempering of every dish.
It is simply beloved by Indian women and has been used for food for centuries but is never cultivated in India, as we are always dependent on other countries. Asafoetida generally developed countries such as Iran, Kabul, etc.
The scientist planted about 800 plants of Hing in Lahaul and Spiti, a cold desert in the Himalayan region. It has been 2 years since CSIR imported six varieties of seeds from Iran last week.
Scientists are sure about this that it will definitely work, scientists have already tested it by germinating seeds in a laboratory. He observed only 2 seeds germinating between 2 plants in every 100 seeds.
Asafoetida is a perennial and flowering plant that grows extensively in the wild. It grows below 35 degrees. Indians were completely dependent on imports from other countries such as Afghanistan, Kazakhstan, and Uzbekistan, which actually qualified over $100m in 2019.
Many Indians feel that the Hing is grown earlier in India but this is not true, Indians need to depend on imports for this. Many Indians who do not eat onion and garlic due to dietary issues or restrictions used it as an alternative.
With a little bit of Hing it makes your food so tasty, even I personally love it. Without the Hing, we never imagine our dal tempering and it protects you from acidity.
As they are used in many other things in Evry food, for tempering, for making pickles.
The Hing has a unique odor, a strong bitter odor making it not common with any spices.
The Latin word asafoetida is derived which means gum.
The smell of the raw Hing is so strong, the gray-white viscous resin collected from the roots, it is dried and mixed with flour in North India, and they mix it with rice in South India.
Asafoetida is available in India in the form of blocks, coarse grains, or fine powders. It is known as the king of spices and the food of the deity. Hing is also used for Ayurvedic medicines.
Hing is also used in the making of Prasadam for its antiquity. According to historians, 600 BC came to India. After centuries, the Hing entered the kitchen of Indians, which is a major sub-center of onion and garlic. Here are some names of Hing in various languages-
• In Sankranti it is known as Hingu
• In Hindi it is known as Hing
• In Kannada it is known as Imagu.
• In Telugu it is known as Inguva.
• It is known by him in Bengali.
• In Persia is called Anghuzeh
• in Greek it is called aza.
• In Arabic it is called halt and Tyib.
• In Swahili it is called Mvuje.
• It is not favorable in European countries that they call it devil dung and smelly gum.
• The most popular variety of Hing in the country is the white Kabuli Hing which is found in Kabul.
You cannot eat it directly or you need water to swallow it. Kabuli Hing is less popular in the world. But with increasing Hings in India, it will take years to reach the demand of the local people.
Related: How plant-based milk will occupy the entire market by 2030