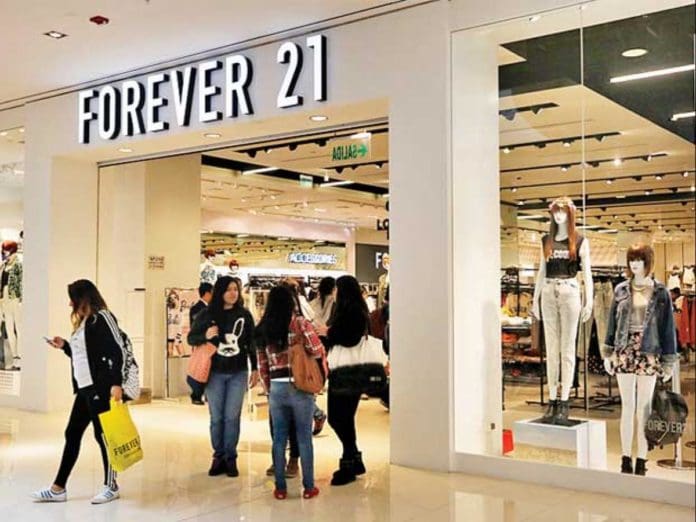 International clothing brand 'Forever 21' is a hot spot for low-priced fashion for teenagers, it has been filed for (Chapter 11) bankruptcy protection. In this context, the company stated that it "plans to exit most international locations in Europe and Asia".
The company will file for the closure of 178 retail stores among more than 800 stores.


The company's senior executive Linda Chang stated that "this was a very important step that needed to be taken for the future of our company. It will help us to sustain the growth of our company again."
An average estimate will close to 12,000 stores by the end of 2019.


The company based in California stated that "most stores in Asia and Europe will be closed but it will continue in Mexico and Latin America". The company said that "it will close its business in Japan this October".
The company said its main focus is on maximizing the value of its American stores and closing some international locations.


The brand Forever 21 was launched in 1984 by Do Won Chang and his wife Jin Sook Chang of South Korea, along with Zara and H&M. This brand sells low priced and fashionable clothes and accessories. The company has a direct competition with high-street brands such as Zara and H&M.
Related: Auto Sector Slowdown? Lamborghini sells an SUV car worth 3 crores every week