The skewed stock market rally has seen fortunes of billionaires fluctuating. Despite a slowdown of economic growth that caused the majority of people to lose on money and there have been some shifts in the Top 10 richest person in India. Yet there are some big names in the list like Mukesh Ambani who has successfully maintained his position as one of the 10 richest persons in India.
Here is a list of the Top 10 Richest persons in India.



1. Mukesh Ambani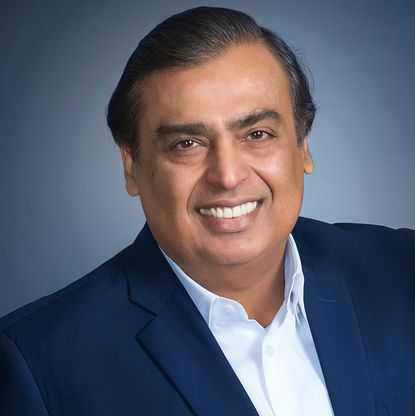 Mukesh Ambani is an Indian billionaire business magnate, and the chairman, managing director, and largest shareholder of Reliance Industries Ltd., a Fortune Global 500 company and India's most valuable company by market value. Ambani has only gotten richer, adding $4.1 billion to his fortune in the past year. Much of Mukesh's wealth ensues from the petrochemicals and oil and gas business built by Dhirubhai Ambani and Mukesh is pivoting it to be more consumer-facing businesses.
2. Gautam Adani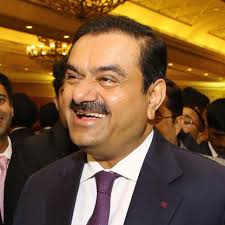 He is an Indian billionaire industrialist who is the chairman and founder of the Adani Group — an Ahmedabad-based multinational conglomerate involved in port development and operations in India. Adani is the president of the Adani Foundation, which is primarily led by his wife, Priti Adani. According to Forbes, his net worth is estimated to be around $15.7 billion as of October 2019. He has a 66% stake in Adani SEZ, a 75% stake in Adani Enterprises, a 73% stake in Adani Power, 75% stake in Adani Transmission. In 2019, he was ranked as the 3rd most powerful person in India by India Today. He was also declared the 2nd richest man in India by Forbes in 2019.
3. Hinduja Brothers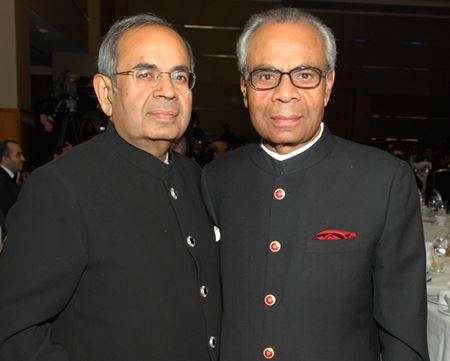 The Hinduja Group is an Indian conglomerate company based in Mumbai, India, and headquartered in London, United Kingdom. The company has had a record of $15.6 Billion profit and is the third richest man in India. The company is involved in a wide range of activities including foundries, import-export, trading, motor vehicles, banking, call centers, and healthcare.



4. Pallonji Mistry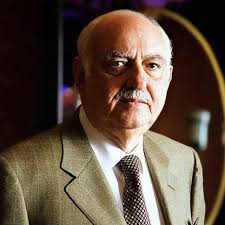 Pallonji Shapoorji Mistry(born 1929) is an Indian-born Irish billionaire construction tycoon and chairman of Shapoorji Pallonji Group who is the richest Irish person. According to Forbes, his wealth is estimated to be US$14.4 billion as of October 2019. With his 18.3% stake in Tata Sons, he is the largest individual shareholder in India's largest private conglomerate, Tata Group, the primary shareholder of which is the Tata philanthropic Allied Trusts, with 66 percent controlling interest.
5. Shiv Nadar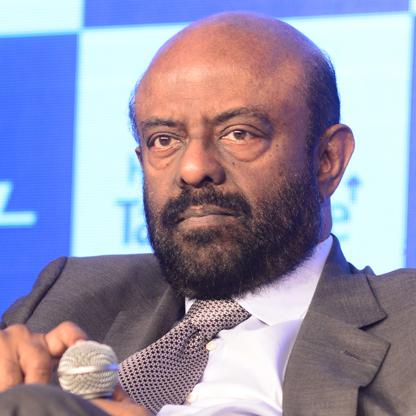 He is the founder and chairman of HCL Technologies Limited and the Shiv Nadar Foundation. Nadar founded HCL in the mid-1970s and transformed the IT hardware company into an IT Enterprise over the next three decades by constantly reinventing his company's focus. With his $16.5 billion estimated net worth, Shiv Nadar ranks the second richest person in India. HCL Technologies founded by him is a $23 billion (market value) company and one of the largest software exporters in the world.
6. Radhakishan S. Damani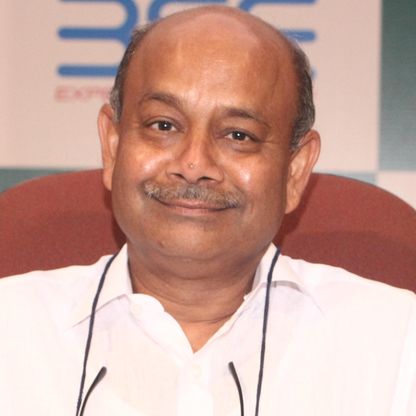 He is an Indian billionaire investor, businessman, and the founder of DMart. As of February 2020, Damani is one of the top 10 richest person in India. He also manages his portfolio through his Investment firm, Bright Star Investments Limited. According to the Forbes list, his turnover is $14.3 B.
7. Godrej Family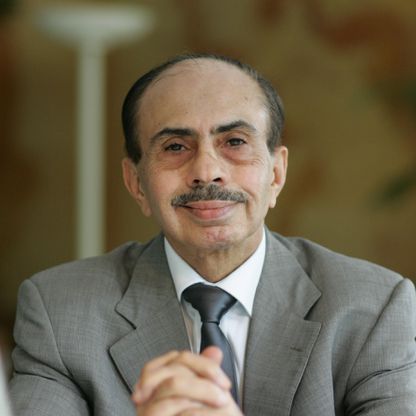 The Godrej family controls the $4.7 billion (revenue) Godrej Group, thereby making it one of the richest people in India. It is a 122-year-old consumer-goods giant. The group was established by lawyer Ardeshir Godrej, who gave up his profession to make locks in 1897. Today the group is chaired by patriarch Adi Godrej, an MIT grad, who took charge as chairman in 2000. Key group companies include Godrej Consumer Products, chaired by Adi Godrej's daughter Nisaba and Godrej Properties, run by his son Pirojsha. But in a notable development, it was announced that Nisaba Godrej, the daughter of billionaire Adi Godrej, will be taking charge.
8. Lakshmi Mittal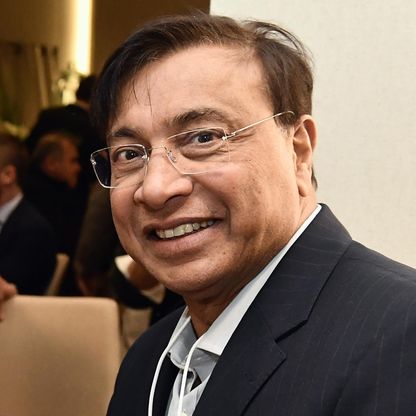 Lakshmi Mittal serves as chairman and CEO of $70.6 billion (revenue) ArcelorMittal, the world's biggest steelmaker and one of the richest person in India. Hailing from a steel clan, he separated from his siblings to start Mittal Steel then went on to merge the company with France's Arcelor in 2006. The company reported a net loss of $2.5 billion in 2019, due to lower steel prices and higher raw material costs. In 2019, Arcelor and Nippon Steel completed their $5.9 billion acquisition of Essar Steel, once controlled by billionaires Shashi and Ravi Ruia.
9. Uday Kotak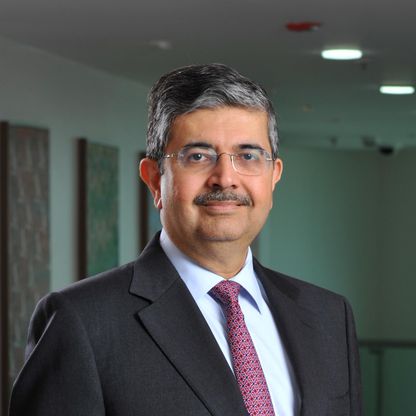 Uday is an Indian billionaire banker, and the executive vice-chairman and managing director of Kotak Mahindra Bank. In the early 1980s, while India was still a closed economy and economic growth was muted, Kotak decided to start out on his own, refusing a lucrative job option from a multinational. Over the next few years, he diversified his business into various areas of financial services, establishing a prominent presence in bills discounting, stockbroking, investment banking, car finance, life insurance, and mutual funds. Estimated his wealth to be $14.8 billion in 2019, he successfully claims to be one of the richest people in India. In 2006 he ended a 14-year partnership with Goldman Sachs by acquiring its 25% stake in two subsidiaries for $72 million.
10. Birla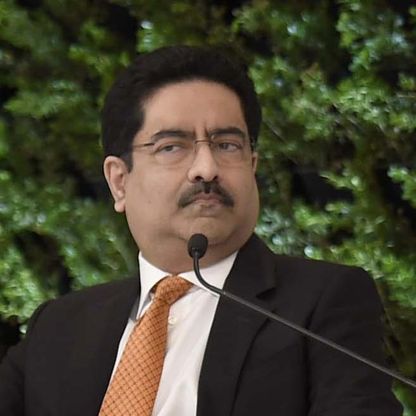 Commodities king Kumar Birla is the fourth-generation head of the storied, $48.3 billion (revenue) Aditya Birla Group. The group's interests span cement and aluminum to telecom and financial services and make him one of the richest person in India. Birla inherited the family empire at age 28 when his father Aditya Birla died in 1995. In October 2019, The European Commission approved the $2.6 billion acquisition by his Novelis of Aleris, an aluminum producer in Ohio. His telecom firm Vodafone Idea was formed by the 2018 merger between his Idea Cellular and Vodafone India.
Final Verdicts
These are the Top 10 Richest persons in India who's own wealth equal to almost half of the Indian population wealth.
Related: Most of the parents want to send their children to school during pandemic