As the internet and technology have advanced, more businesses and companies have established their online presence. A business that goes online needs to market its products and services efficiently. To drive sales and engagement, they need to come up with innovative marketing strategies. Social media plays the largest role in the success of any business today.
Today, social media marketing memes are one of the most popular and demanded forms of marketing strategies that are adopted by many businesses and companies in India. It is easier to reach potential customers online using social media, regardless of time and location.
Online reports indicate that the number of social media users in India increased by 78 million between 2020 and 2021. Indian users are excessively using social media. In recent years, businesses and companies have used a variety of marketing strategies to generate traffic or engagement on their social media platforms, thereby encouraging their customers to buy their goods/services.
As trends change, meme marketing has become one of the most advantageous and highly beneficial forms of marketing for brands, businesses, and organizations.
How exactly does meme marketing work? Let's look at the meaning, benefits, and role of meme marketing in social media and advertising.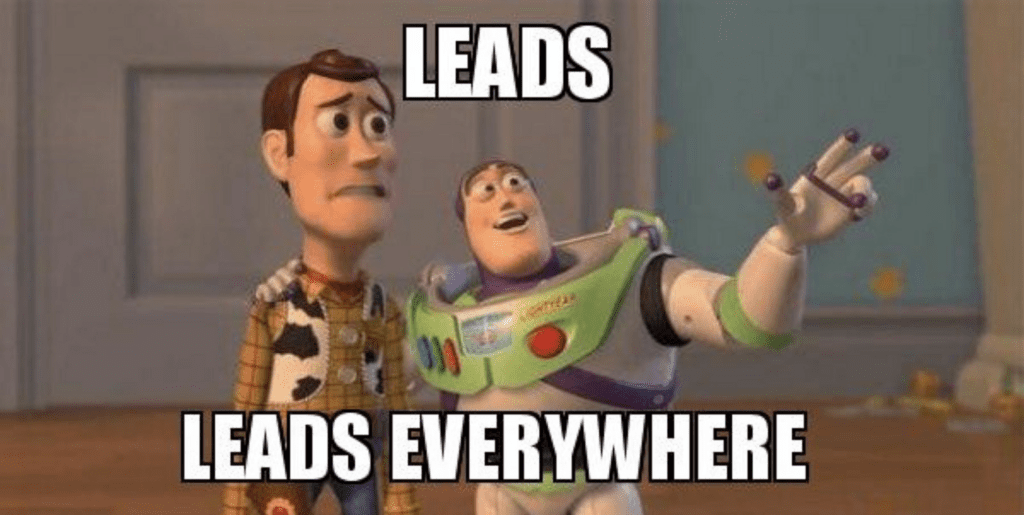 Meme marketing – what is it?
In meme marketing, a particular marketer or individual uses a humorous image, video, gypsy, or simply a text that will go viral on the internet.
The audience can relate to certain emotions triggered by memes. A person who finds a meme they can relate to may share it with others who can relate to it, too. Consequently, this type of marketing is flourishing in the industry at a faster pace, as they are interesting, relatable, and engaging.
Memes for social media marketing are not a new concept. Businesses are now incorporating meme marketing to reach a wider audience across the globe. By hiring marketers, they can create memes that are in line with the company's goals and products.
Meme marketing in social media: What are the benefits?
As there are many benefits associated with this type of marketing, many companies use memes for advertising purposes. Here are some benefits of meme marketing:
Cost-efficiency
Nowadays, every company strives to achieve its goals by spending less on advertising and marketing. Therefore, meme marketing can meet these goals at an affordable cost. All it takes is a marketer who is creative enough to create these memes. With the help of the internet, marketers can create compelling memes with the help of a variety of free marketing tools.
The ability to go viral
Memes have the potential to go viral, as we discussed earlier. Especially the younger generation enjoys memes on social media and tends to relate to them. These memes can go viral on the internet based on the number of impressions, likes, and shares they receive on social media.
Make a lasting impression
Companies using memes for advertising can leave a long-lasting impression on the audience. Viral memes can positively influence current and potential customers. The result is that it is a great way to build a brand reputation and trust among customers.
What is the Role of Meme Marketing in Social Media and Advertising?
Above, we discussed the meaning, benefits, and some aspects of meme marketing in social media and advertising. Here are some examples of Meme Marketing in Social Media.
Companies using Meme Marketing in Social Media:-
1. Netflix
Netflix (India), the largest streaming company in India, utilizes excellent humor in the form of memes. They use meme marketing effectively to promote upcoming shows, series, and movies on their platform. The platform aims to put its social media strategy and meme marketing to work and encourage users to watch their favorite shows and movies.
2. Zomato
Zomato is one of the biggest restaurant aggregators and food delivery companies in India. As part of its social media strategy and advertising, it uses meme marketing. Their marketing tactics are always on point, whether it is creating the perfect memes, offering discounts, or luring their customers to order their favorite food.
3. Brand Factory
Fashion clothing for men and women is available at Brand Factory India. Their thoughtful, well-timed content combined with their humor has driven sales and traffic to their social media platforms. Most of the memes posted on their social media platforms inform the customers about discounts or new clothing.
Keeping up with the latest social media trends is one of the best ways for businesses to stay competitive and ahead of their rivals. A business's marketing plan would be enhanced if it used memes effectively and engagingly. Businesses can leverage the latest meme trends to influence their customers. Using memes can help companies increase sales, brand awareness, and engagement.
The majority of users skip or avoid the ads they see on social media or websites when they are surfing the web. In contrast, when they come across a meme advertisement, they are likely to engage and enjoy that particular advertisement. Therefore, it serves any business's advertising objectives.
Meme Marketing is growing rapidly in India, and many businesses are adopting this method. The internet is flooded with memes today as well. Customers were also able to take action as a result of the service they received. Businesses can excel and stay ahead of the competition by incorporating Meme Marketing in Social Media.
Also Read: Top 10 Tips to improve Sales Performance in a Business