There is always some level of risk in investment. The level of risk in mutual funds depends on the type of investment done. The higher the risk, the higher the. Because of the higher risk in some specialty mutual funds, investors are often confused about which mutual funds they should invest in. Currently, HDFC is one of the best options to invest in. According to livemint, investors who invested in HDFC Small Cap Direct Plan received almost 22% return in one year.  HDFC Mutual fund is one of the best options to invest in. While those who invested in HDFC Mid Cap Opportunities have received around 20% average annual return over the last 10 years.  
The Benefits
One can invest in HDFC mutual fund SIP with as low as Rs 500 (minimum amount). Investors can increase or decrease the SIP amount anytime. HDFC mutual fund SIP is compounded annually, which means that the interest earned on the investment also earns interest. According to research by Policy Bazaar, if you start investing 5000 per month with a rate of return at 6.0 % for 15 years, it will account for 14.6 Lakhs after 15 years. Similarly, if the rate of return is 8.0% or 10% it will give you 17.4 & 20.9 Lakhs respectively.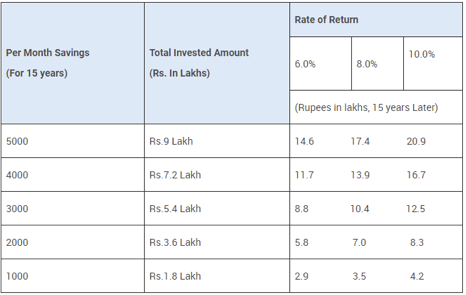 The Risks
Investments come with different types of risks. Investors should know the risks associated with the mutual fund they're going to invest in and also how their investment is likely to perform within those risk parameters. 
The two broad categories of the risk associated with the investment are Systematic Risk and Unsystematic Risk.

 

Systematic risks are those that you cannot control and it affects a large number of assets whereas Unsystematic risk affects a very small category of assets and usually, the price of the stock gets affected when a company faces loss.

 

Other types of risk are a Business risk, Currency Risk, Credit Risk, Inflationary Risk, Market Risk, Interest Rate Risk, and Liquidity Risk.

 

The best way to overcome this fear, investors can diversify their investment.

 
Also, invest for long-term and not short-term. The major advantage of investing in SIP is you can buy fewer units when the market goes up and more units when the market goes down, resulting in more profit in the long term. Capital Market Regulator and Securities and Exchange Board of India (Sebi) have made it easier to identify funds that would take on credit risk, hence helping investors invest wisely.  
Last But Not The Least – If You Can Risk it, You Can Win it!
There is some sort of risk in every business. Similarly, investment has some of the other risks but these risks can prove beneficial in the long run. The market fluctuates every day but as time passes by, it makes mutual funds rewarding. According to Clear Tax, the HDFC Equity fund yields a return of 16.30% in 5 years and is moderately risky, however, the HDFC Mid-Cap Opportunities Fund yields a return of 25.73% in the same tenure. Investing in HDFC Credit risk Debt Fund, one can expect a return of 7.95% in 3 years. If you're looking for low-risk investments then, HDFC Short-Term Debt Fund might be the best choice and it also offers an 8.13% return in 5 years tenure.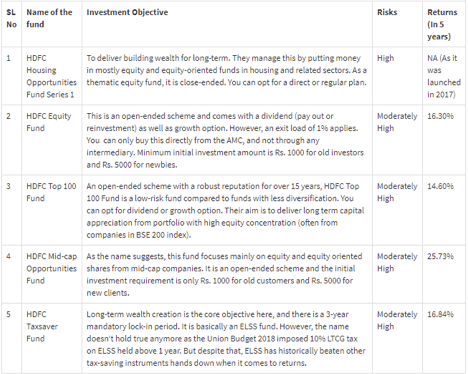 How To Invest In HDFC Mutual Fund?
You can invest in HDFC mutual fund in just 4 easy steps. 
Step 1: Visit the HDFC Mutual Fund. 
Step 2: Log in to New MFOnline Investors using your Folio number, PAN, and Bank Account Number. In case you're new to investing you can also create a new user ID to log in. These are things you can do in the portal after you log in.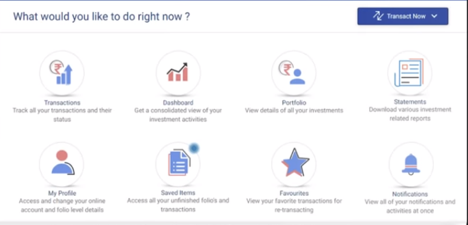 Step 3: To buy a mutual fund, click on Transact Now and enter the relevant scheme and Investment Amount. 
Step 4: Read the terms & conditions and proceed to payment. You can use your preferred payment option to complete your purchase. The available payment options are Net Banking, Debit Card, NEFT/RTGS, OTM (One Time Mandate), and HDFC Fund Transfer. 
HDFC Bank customers can use InvestNow, a mutual fund investment platform where investors get expert recommendations based on their financial goals, and risk appetite.
Related: Indian Equity Market – An ultimate value investing market