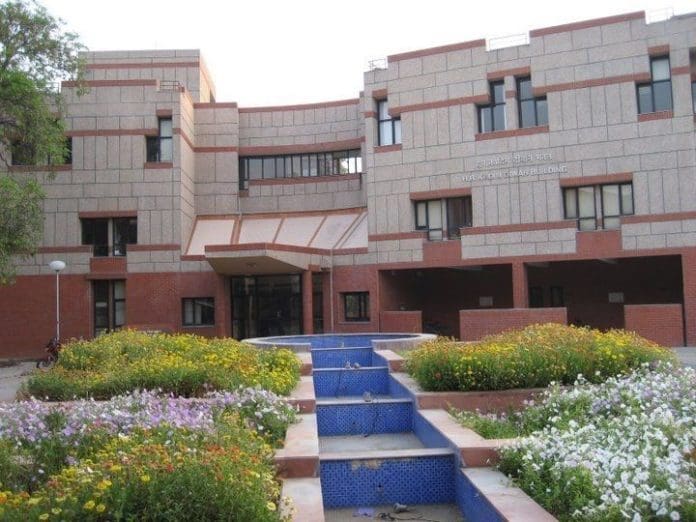 Finally, there is a decision from IIT Kanpur, which ends the row of uncertainties hovering around the students. IIT Kanpur has decided to promote the students of the final year based on their scores in the previous semesters because of the COVID-19 pandemic. So, all students have passed en bloc to the next semester.
IIT Kanpur stands at 4th position nationally in Engineering as per NIRF Ranking 2020.
The college boasts a qualified faculty of over 430 Ph.D. holders. It also has a student to teacher ratio at 15.96.

 

The median annual package last year was 15 LPA and 437 students were placed.
What the IIT Kanpur Director opines?
All students from the final year of graduation will be promoted based on the grading they have received in their previous semester. They will get grades based on the marks they have attained in quizzes, assignments, projects, and mid-semester examinations. However, students will be given relaxation on credits for helping them maintain the graduation timeline. This has also been decided in the lieu of suspension of the summer term. The 2019-2020 semester has been suspended for all students of the institute.
How will be the grading done?
Only A, B, C, and S grades will be awarded to all the students, without any failing grade. This complete process of scoring and promotion will be completed within June 30, 2020. When the semester ends, the termination of students will stand at zero.
Grade A, B, and C will be given to the students based on their projects and marks secured in mid-term exams. Grade S stands will stand for 'satisfactory' results. This grade will be given to students whose performance was not at par.
Scope for the students of IIT Kanpur
This is a great scope for students of IIT Kanpur, whosoever wishes to change their degree course. BS or B. Tech students interested in opting for a Dual Degree will be allowed to do so.
Even the Master's Degree students can opt for a Ph.D. program as an advanced career option.
Besides, the non-graduating students have an option for improving their grades through re-examination. This will be in place once the semester classes resume.
The final year Master students who were carrying out their final project activity and unable to complete the same will be allowed to submit the final Master thesis that will support the process of graduating from the institute.
When the classes resume, re-examinations will be conducted as a one-time measure.
There has also been speculation that the admission process of IIT Kanpur for the September fall will soon start.
However, a notice regarding resuming of the classes have not been put out. The Director of IIT Kanpur has informed through his social handle that all information regarding classes and semesters will be out soon, keeping in mind the safety of its students.
IITs like Roorkee, Gandhinagar, and Kharagpur are preparing to conduct examinations online. IIT Bombay is also thinking of evaluating students on their midterm scores, and practical projects.
IIT Ropar has announced to conduct examinations online for both undergraduate and postgraduate students of the final year. However, amid the first lockdown, all exams of all IITs have been postponed to the end of June or beginning of July.

 

Still, these decisions are on the table, as around 20% of students of these institutes do not have efficient internet connectivity. IITs are also chalking out innovative ways of fighting this pandemic.

 

They have even planned to conduct the examination with only 30% student strength in the exam hall, thus maintaining the social distancing norm and a gap of 6 meters within the students.

 

On the opening of the campuses, the IITs are designing inventive ways to maintain social distancing norms, starting from laundry place to canteen, and wherever it is practically possible.
The unpredicted lockdown across the country affected the students disproportionately. This will not only affect the examination or semester promotions, but it will also affect the job prospects, even if a student passes out from a premier institute like that of the IIT Kanpur.
Subjects offered by IIT Kanpur
IIT Kanpur offers admission to the following courses:
B.Tech: Computer science and engineering, Aerospace Engineering, Chemical engineering, Civil engineering, Chemical engineering, Materials science and engineering, and Mechanical engineering.
BS courses: Economics, Chemistry, Mathematics, and Physics.
M.Sc courses: Chemistry, Physics, Mathematics, and Statistics.
Dual Degree (M.Sc. + Ph.D.) subjects: Physics
Multidisciplinary programs
B.Tech in Engineering science (Mechanics and Energy, Environment & Climate).
Dual degree programs: B. Tech + M. Tech with M. Tech in the same or different department; B. Sc + M. Sc with M. Sc in the same or different department; B.Sc. + M. Tech; B.Tech + M.Sc.; B.Tech + M. Des; B.Sc + M.DES; B. Tech + MBA; B.Sc. + MBA.
M.Tech: Aerospace engineering, Biological sciences; Chemical engineering; Earth sciences, Computer science, Electrical engineering, Industrial and management engineering, Material science, Mechanical engineering, Nuclear engineering, Photonic science.
M.Sc in Engineering programs: Computer science engineering, Aerospace engineering, Chemical engineering, Civil engineering, Cognitive engineering, Electrical engineering, Mechanical engineering, and Photonics engineering.
Master of Design degree in design.
MBA degree.
Ph.D. programs: Aerospace engineering, Biological Sciences, Chemical engineering, Chemistry, Design, Cognitive science, Civil engineering, Earth sciences, Computer science, Electrical engineering, Economics, Humanities, Industrial and management engineering, Materials science, Mathematics, Mechanical engineering, Physics.
IIT Kanpur Placements
The placements at IIT, Kanpur are excellent. The median annual package was 15 LPA last year. Top companies that recruited students were Flipkart, Zomato, Microsoft, Uber, Walmart, Intel, Bajaj Automobiles, Jumio, Yahoo, Myntra, Oyo Rooms, IBM, Rubrik, Quadeye, and many more. 
So. if your planning for engineering? Why study abroad? Stay in India and enjoy the quality education of IIT Kanpur!
Related: A Working Professional's Guide to prepare for the Civil Services Examination