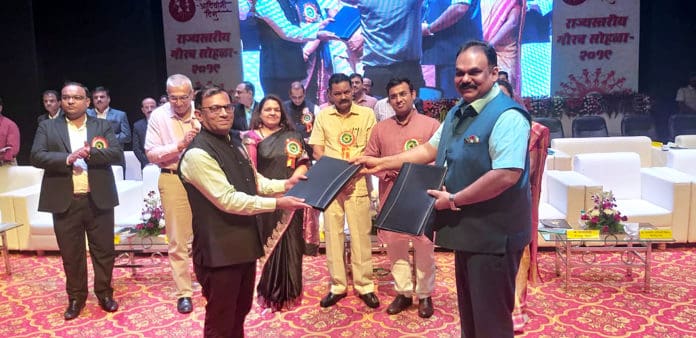 New Delhi: India's premier institute for preparing civil services aspirants, Chanakya IAS Academy recently signed MoU with the Tribal Research and Training Institute (TRTI) in order to provide pre-examination training for the tribal students aspiring for Civil Services Examination. 


The MoU was signed between Mr A.K Mishra, Founder and Managing Director of Chanakya IAS Academy, and Dr Kiran Kulkarni, Commissioner TRTI, in the gracious presence of our Hon'ble Union Minister, Shri Nitin Gadkari, Dr. Ashok Ram Oike, Hon'ble Cabinet Minister, Govt. of Maharashtra, Dr. Parinay Fuke , Hon'ble State Minister, Govt. of Maharashtra,  Ms. Manisha Verma, Principal Secretary Department of Tribal Affairs.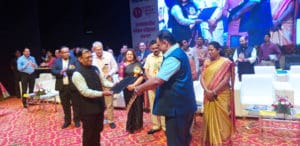 While the challenges involved with the basic issues and necessities for the tribal development remains less focussed, TRTI aims to help the tribal youth to groom themselves for Professional courses and Government services. Signing MoU with Chanakya IAS Academy is one of the most vital steps in achieving this feat for TRTI.


"Getting through the Civil Services Examinations is a dream of many youngsters in India. And most sincerely the tribal youth hold the Government jobs and civil services in very high regard and spend many years trying to get through these toughest exams. After the MoU, steps will be taken which will not only boost the chances of cracking the Civil services examination for the tribal youth but also help them get trained to increase their chances of employability. Said Success Guru Mr. AK Mishra, Founder and Managing Director, Chanakya IAS Academy
Chanakya IAS Academy, being a pioneer institute for civil service examination has always taken important steps in making innovative developments for the better future of the students in the field of civil services and other competitive exams, has accomplished another by joining hands with TRTI to provide equal competitive ambiance and right direction of opportunities to tribal students.


Moving forward, Chanakya IAS Academy, being a training partner of TRTI will organize preparation classes and will conduct regular mock tests for the students. Mock tests will help the students in analyzing their preparation level. Uplifting the tribal community will certainly contribute significantly to the growth of students and overall progress of the nation.
Related: A Working Professional's Guide to prepare for the Civil Services Examination