Looking for Health Drinks for kids? Who wouldn't want their child to be "Bigger- Stronger- Sharper" and provide "three times more stamina"? However, which is the best health drink in India that can meet all your expectations?
A claim like "strong bones, strong muscles, and an active brain" will impress you or make you curious about a product if your child is between 5 and 15 years old. Today, health drinks are an integral part of any kid's diet. At least once a day, he or she must consume a health drink, regardless of what he or she eats throughout the day. Various health drinks are available in your supermarket, pharmacy to make your child smart, strong, and bright. WOW.
1. Orgain Kids Protein Nutritional Shake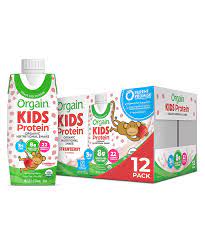 The organic protein blend in this beverage boasts eight grams of protein per serving, derived from grass-fed milk protein concentrates and whey protein concentrates. In addition to 26 different vitamins and minerals, it contains vitamin D, vitamin A, iodine, and zinc to support your child's health.
Several buyers complain about receiving expired products, while others say the formula has changed and their kids don't really like it.
2. Junior Horlicks Stage 1 Health and Nutrition Drink Original
Another health drink that is specifically designed for kids and is available in two flavors. It is designed for children who are 2 to 3 years old and is known for helping them gain good height by providing them with more protein and milk calcium. You can take this health drink with both hot and cold milk, and it helps strengthen your kids' immune system.
3. Kate Farms Pediatric Standard Formula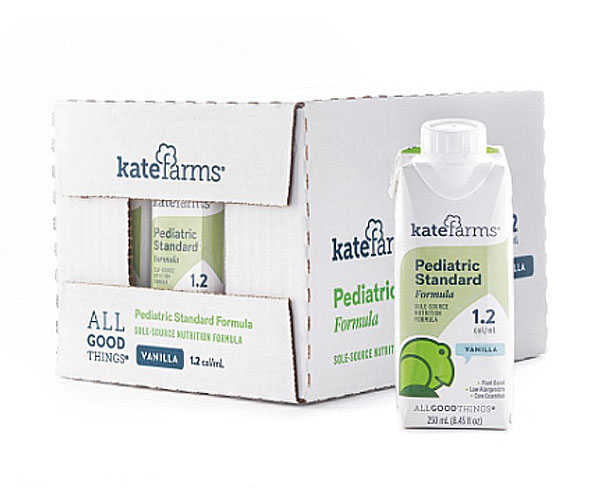 There are most kids' nutritional shakes that contain milk or milk protein, but this one doesn't-so it's great if your child has lactose intolerance! In addition, this allergy-friendly drink is made without artificial flavors or sweeteners, and does not contain gluten, soy, nuts, corn, or fish.
Your kids will get 12 grams of pea protein per serving, which is easily digestible. In addition to prebiotics, agave inulin and MCTs aid digestion. Phytonutrients also protect your kid from inflammation and illness.
4. Boost Kid Essentials Balanced Nutritional Drink
Children will grow strong and healthy with this chocolate drink full of protein, vitamins, and minerals such as calcium. In addition, this drink comes in a resealable container. It can, therefore, be stored in the fridge for up to 24 hours even if your kid cannot finish it in one go.
This drink contains a lot of sugar, which concerns some people. The majority of buyers say the drink tastes like regular chocolate milk, with a decadent chocolate flavor.
5. Himalaya Quista Kidz
Another health drink specifically created for kids. It comes in two flavors. In addition to adding some additional protein and calcium to kids' diets, it makes them grow taller as it is suitable for kids between the ages of 2 and 3 years old. You can even take this health drink with hot or cold milk to strengthen your child's immune system.
6. Culturelle Purely Probiotics Packets
Some medications–even those made for kids–may be too harsh for your little ones who have stomach troubles. This product contains strains of probiotics that are among the very best on the market for aiding digestion in the stomach.
Several buyers claim to have received expired products. Still, this product often eases even the most stubborn stomach issues within a couple of hours, according to many reviewers.
7. Horlicks Growth Plus
Horlicks Growth Plus helps kids grow physically and mentally. Calcium helps keep bone density and makes your children's bones stronger. Horlicks even claims that their product helps kids build lean muscles and, ultimately, increases their physical strength. In addition to improving concentration and attention, it can also help kids with their studies and other physical and mental activities.
8. PediaSure Nutrition Shake with Fiber
Do you want something easy and on-the-go instead of mixing powders? This pre-made shake is packed with 27 vitamins and minerals and is perfect for taking to school or soccer practice. PediaSure also offers this healthy beverage in strawberry if your kids aren't fans of vanilla.
Some buyers note that this shake has a high fiber content and may cause stomachache or vomiting. Consult your physician to determine the number of servings per day and switch to the version without fiber if your children experience any problems. Another problem is the excessive sugar in the shake.
9. Carnation Breakfast Essentials Ready-to-Drink Creamy Strawberry
Drinking this beverage will provide your child with 10 grams of protein and 21 different vitamins and minerals. It provides twice as much vitamin D as a regular eight-ounce glass of milk. Kids will love the delicious strawberry flavor with all the nutrients.
Several buyers note that this product contains stevia and has a chemical aftertaste. However, many reviewers are pleased that this drink keeps their children full for a while, adding that it is suitable as a breakfast item or a snack. Apparently, this product is not just loved by kids, but also by adults!
10. Oxylent Multivitamin Supplement Drink
This drink mix offers your kids the nutrition they need while they enjoy a bubbly berry flavor.
With more vitamins and minerals than most kids' supplements, this product from Oxylent will keep your kids' brains and guts, as well as their moods and energy levels, healthy and high functioning.
Also Read: Top 10 Brain Foods That Boost Concentration and Memory