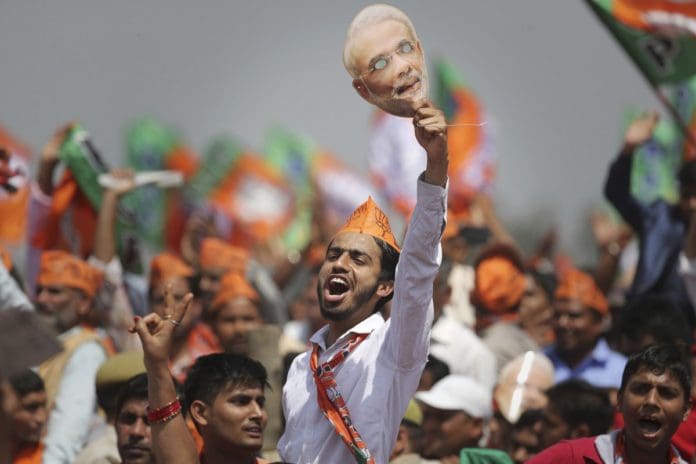 The Population Solution Foundation will start a three-day population control law 'Padayatra' from Meerut today. Union Minister Giriraj Singh, senior RSS official Indresh Kumar, several MPs, MLAs and MLC, joint trade union leaders including 20,000 people will include in this march.
The yatra will start from Zero Mile Begumpul at 12 noon where the 210-foot National Flag will be the center of attraction. 500 people will walk behind the flag. 3000 people involved in this 'padayatra' will hold the national flag in their hands. Finally, Dustbin will be placed on the Chariot, opposing pollution and filth. And, thousands of people will be left behind.
Related: 1100 saplings planted in Gurugram to raise awareness on Swachh Bharat Swachh Gurugram
The 'yatra' will reach Modi Nagar on the same day where camps were held on 25 bighas of land. After the meeting, 'Yatra' from Modi Nagar will reach Ghaziabad on 12 October. The gathering will include General VK Singh, Indresh Kumar, Giriraj Singh. From here, this journey will reach Jantar-Mantar on October 13 via Anand Vihar, Laxminagar, ITO, Bardha Pillow Road. Law Minister Ravi Shankar Prasad will be handed over the memorandum here.
The flag and chariot were decorated on Thursday. 21 chariots were prepared, with slogans written mainly on falling groundwater levels, pollution prevention, etc. On the other hand, in SSD Inter College, the stay was arranged for those coming from rural areas. National President of Population Solutions Foundation Anil Chaudhary said that the arrangement here is with the joint trade union.
Related: UTHHAN: India's first startup for upliftment of financially weaker skilled artisans