New data from the Health and Safety Executive, analysed by the accident at work claims team at Express Solicitors has revealed the safest and most dangerous places to work in Great Britain. 
East Yorkshire is the most dangerous place to work in Great Britain
You had a higher chance of getting injured at work in East Riding of Yorkshire in 2020-2021, than anywhere else in Great Britain. 464 accidents occurred per 100,000 employees, a 20% increase year-on-year, despite lockdowns.
The North featured heavily in the top 10 most dangerous places to work. This included North Lincolnshire, Redcar and Cleveland in North Yorkshire, Northamptonshire, and Northumberland.
South Gloucestershire and Thurrock in Essex were the least safe Southern areas and the only ones in the top 10.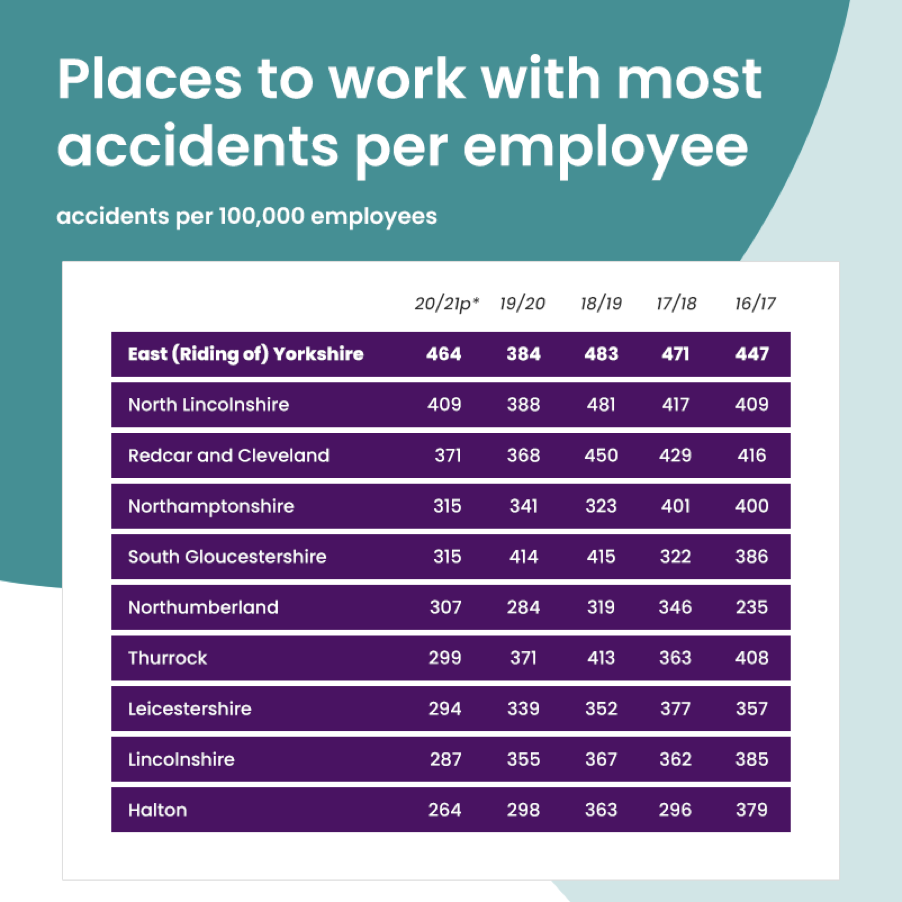 London is the safest place to work
Inner London was the safest place to work last year, with 65% less accidents at work than the average for Great Britain.
However, London had more accidents at work than anywhere else, with 5,065 recorded in total. If everyone injured in London in the last year were to claim for their accidents then over £55million in accident at work compensation could have been claimed, based on the average compensation Express Solicitors recover for successful claims.
Reading, Windsor and Maidenhead, Brighton and Hove, and the City of Bristol also ranked in the top five safest places to work. They had less than half the national average number of reported non-fatal injuries per 100,000 employees.
In the North, York is the safest place, whilst in the Midlands, Derby is safest.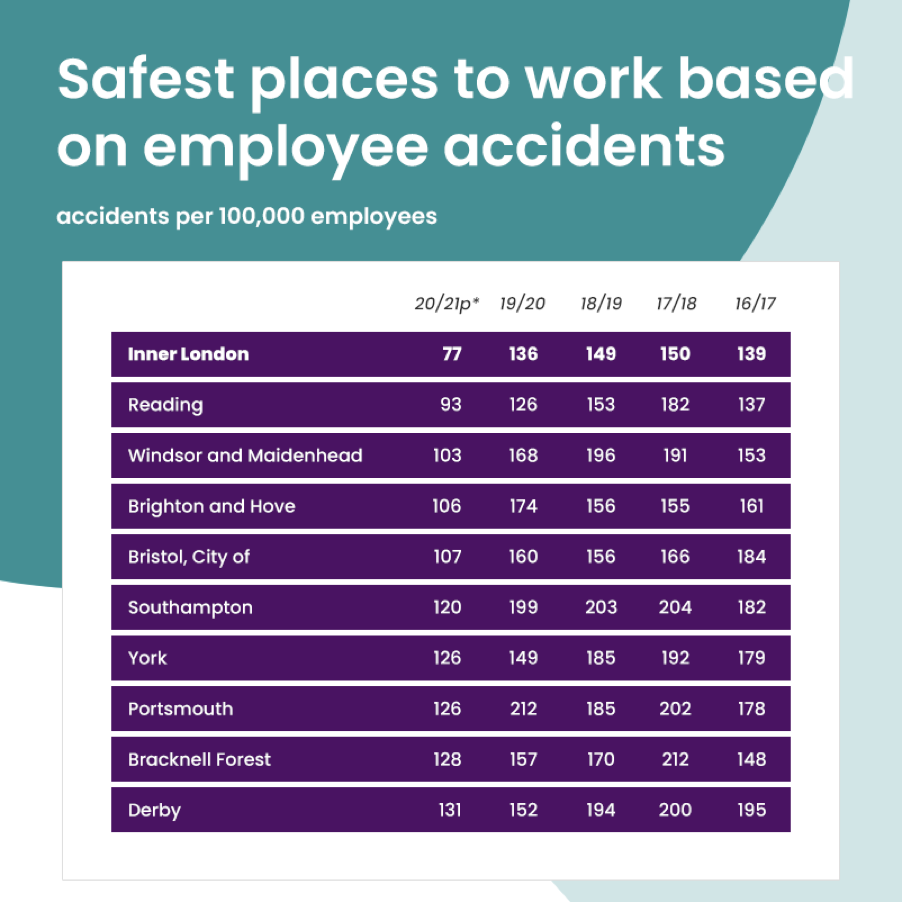 When asked about these numbers Damian Bradley, Partner at Express Solicitors commented: "The data we've analysed is based on reported accidents, but sadly many people choose to suffer in silence without reporting their injuries. If you have had an accident, no matter how small, make sure you report it and speak to experts to see if you could be entitled to compensation.
The risk of danger should never be downplayed. We must always remain vigilant of the potential for accidents, no matter where we live. So even if you live in one of the safest places to work in Great Britain, please don't let your guard down."