You can improve your workflow with a good computer. Apple's MacBook is among the best. With these sleek portable computers, you can work from anywhere at any time and they offer plenty of functionality. However, sometimes that's not enough. Usually, you're looking for more like Great Macbook Accessories.
You can actually make your life easier in a variety of ways with macbook accessories rather than using productivity apps. Your macbook will be able to charge faster, hold more data, and be safe and protected while traveling with these accessories.
Besides that, there are many accessories available since many manufacturers have jumped on the bandwagon of supplying macbook users.
The following are some of the best macbook accessories that will benefit your computer.
1. Oakywood Vertical Stand
We recommend Oakywood's Vertical Stand if you wish to maximize desk space while your MacBook is connected to an external monitor.
When your laptop is elevated on this wooden stand, it is securely held in place by felt pads on the inside. You can position your MacBook behind your monitor using this stand, which is one of the main advantages. Additionally, Oakywood's stand permits full access to all of your computer's ports.
2. Multiple-port adapter for people with multiple devices
The macbook has only two USB-C ports, which is one of the hard limitations. If you have several gadgets, this is manageable for people with fewer gadgets, but if you have many, it can be a problem if you need one device and you can't charge or access it.
Satechi's port adapter can help in this situation. You can connect up to six devices simultaneously with the adapter. We know that cords can be a headache to organize. It also includes an SD card reader and an Ethernet port in addition to the USB-C ports.
3. Easy-to-use USB cable without being intrusive or cumbersome
USB-C cables come with Macbooks and are used to attach an external monitor. Longer cables allow for better cable management. As far as we were concerned, a Nomad Kevlar cable offered enough length to do what you need while giving you more space to work with.
4. Faster photo transfer with a card reader
You need a device designed for photo reading and transferring if you're looking for a standalone card reader. In this category, the Vanja card reader was one of the best macbook accessories we found.
The USB-C and USB 2.0 ports of this one allow it to read and write SD and MicroSD cards, as well as transfer photos to a computer. In addition to being compact, it is cheap to buy, making it an excellent choice for people who deal with lots of photos.
5. Protective Sleeves For Laptops
While traveling, you do not want your laptop to get damaged for whatever reason. One sleeve that we found interesting was the Native Union sleeves. They are made of tear-resistant material with genuine leather accents. Its interior is soft as well preventing scratches from your laptop. It also offers a pocket area where you can store cables and other macbook accessories easily.
6. Portable Car Charger
Whenever you're on the road, a car charger is always a helpful tool. I particularly like the one from Anker. The charger not only charges your Macbook, but also allows you to charge your phone if necessary.
7. Protect your device with a hardshell case
It's great to have a sleeve for travel, but when you're using it, it's nice to have an extra layer of protection. Additionally, this hardshell case can also provide additional protection from bumps and scratches.
8. Headphones With Fewer Cords
When it comes to boosting productivity at the desk, cords can be a problem. One way to mitigate that problem is to go wireless. Soundcore earbuds are an option to consider if you are contemplating that. You can save money by using these instead of the traditional AirPods from Apple.
Also, they are Bluetooth-enabled and deliver great sound. Even though these earbuds are so small, they are capable of canceling sound. As well as offering touch control, they also allow you to pause, play, skip music and answer calls.
9. Using a desk stand to save space
Having enough desk space can also boost productivity as things can get in the way and obstruct your work. The stand can be helpful in cases where you are not using your laptop at the moment.
If this is the case, we recommend the Twelve South Book Arc. Since your laptop must be closed in order to be inserted into the stand, this neat Macbook accessory can save you a lot of space. It can also protect it from spills since it is elevated from the surface.
10. An easy-to-use, comfortable mouse for faster work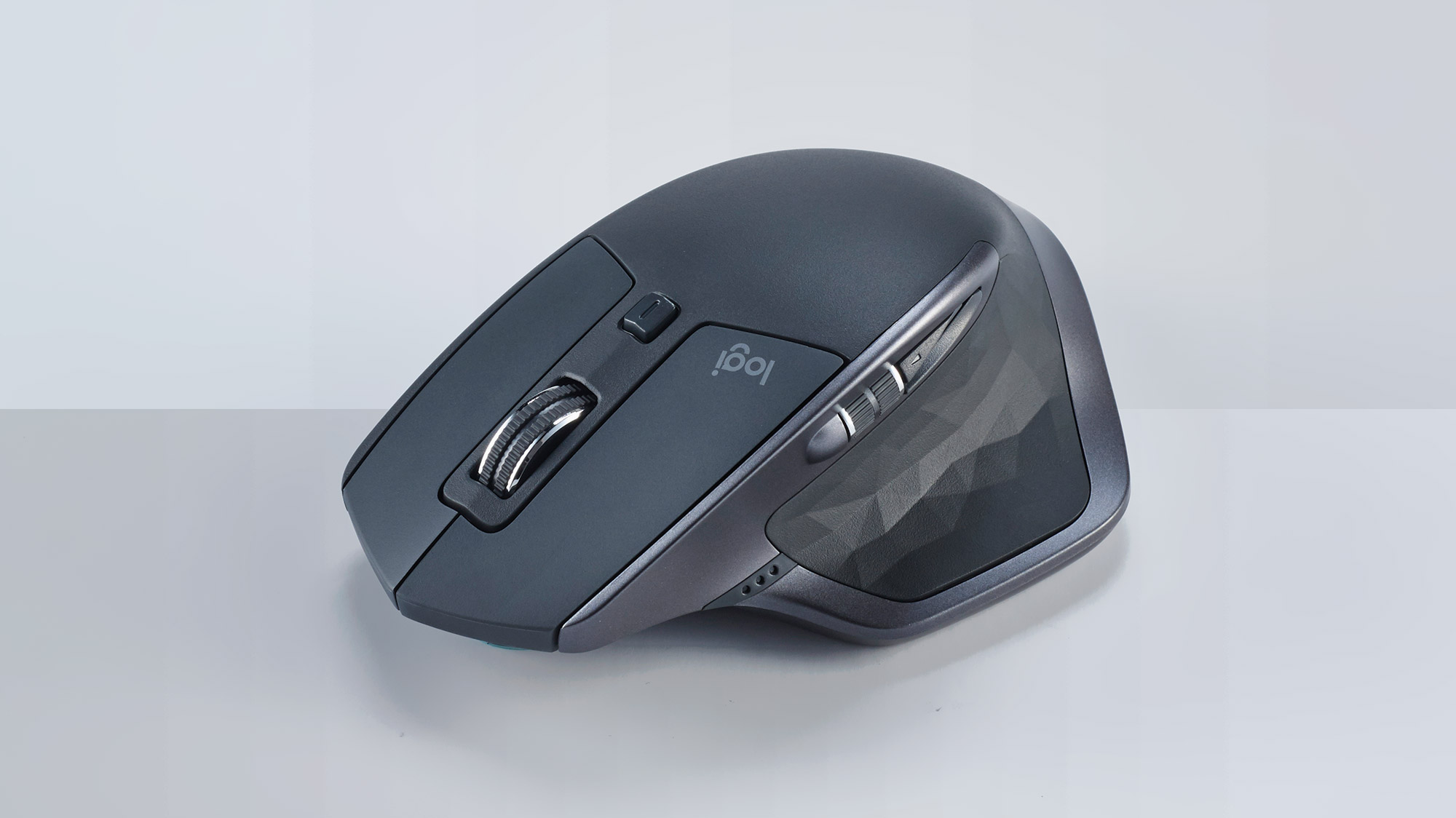 We'll conclude with a discussion of macbook accessories with a proper mouse. Logitech offers excellent wireless mice, including the Logitech MX Master 3. Its ergonomic design, customizable buttons, and insanely precise movement make it a joy to use. A scrolling wheel is also included for precise scrolling.
It has a long battery life and comes with a USB-C charger, like all Logitech devices.
Also Read: Guide to Increasing the battery life of your Macbook