The current business world's scenarios are evolving alongside a diverse workforce for enhancing talent recruitment strategies. Presently, businesses from across the globe are adopting the essentials of a diverse workforce. Moreover, the business world witnessed a significant hike in productivity and innovation, especially after recognizing that diversity optimally enhances talent acquisition tactics.
Long story short, workplace diversity is a concept that helps businesses create a greater society that is not just bound by demographic groups. In today's day and age, business owners create talent acquisition strategies around recruiting and managing a diverse workforce. Perhaps, it is time for the business world's recruiters to accept and value the differences amongst people.
A demographic character like race, gender, age.

Differences in education, skills, experiences, knowledge, and personalities.
Perhaps the rise of diversity in talent accusing strategies is a by-product of modern-day business organizations' collaborative structure.
Interestingly, the Society of Human Resource Management's latest survey states, "57% of recruiters from across the globe are developing talent acquisition strategies to attract diverse candidates." Furthermore, recruiting and managing diversity in the workforce can help business owners gain a solid foothold in today's diverse and competitive business scenarios.
What do the experts say about the mass adoption of diversity in talent acquisition strategies?
Workforce Diversity is on the verge of becoming a top priority for recruitment and talent acquisition practices.
During the post-pandemic world scenario, nearly 74% of companies showed a significant increase in focus on Diversity, Equity, and Inclusion (DEI). Moreover, 64% of these businesses are working on changing talent acquisition strategies to mitigate any potential biases within this company.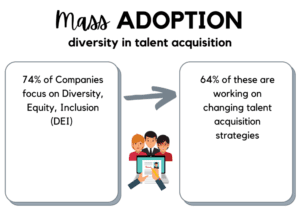 No wonder businesses from across the world are beginning to adapt to the fact that diversity in the workforce is positively changing the acquisition strategies.
As per Forbes Insights, "diversity in a business's candidates and the inclusion factor is a crucial element behind a business's internal growth and innovation.

According to professor Neal A. Lester, honored with excellence in Diversity and Inclusion, "diverse talent acquisition strategies enable enhanced product development performances to create new and varied markets.

Mckinsey's latest survey analysis shows, "companies with a diverse executive board have significantly higher earnings and returns on equity(ROE).

A study conducted by Harward Business School shows that bringing in a diversity of candidates is an optimal talent acquisition strategy.

Moreover, research by more than 500 business organizations shows that "every 1% hike in gender and racial diversity creates a 4-9% hike in sales revenue."
Therefore, in today's day, businesses and companies creating talent acquisition strategies based on the diversity of recruitments have nearly 19% higher revenues.

Talent acquisition strategies contribute to 2023's business world's plans for evolving diversity!
Today's competitive business world makes it tricky to find an ideal candidate for a specific job position. Moreover, in 2021 nearly 70% of business companies reported shortages in talent, and complexity in hiring broke last 15year records. However, keeping the economic conditions aside, businesses must be able to excel in talent acquisition to ensure their success.
To ensure diversity in talent recruitment, businesses need to enhance the variety of candidates and talent sourcing.
Target sources of diverse candidate gathering
Presently, business owners from across the globe understand the need to diversify talent recruitment strategies. Perhaps, making sure that your business's talent hub is qualitatively diverse can be attained through sourcing candidates from different regions.
Moreover, if you rely on traditional candidate sourcing strategies, your business might lack diverse talent acquisition. Perhaps, companies can target specific sources of diverse candidate congestion.
Interestingly, today's technological and human advancements are enabling businesses to target online and offline groups of species diversity.
Creating business Ads specifically targeted at diverse workforces
Today's business scenario is undergoing significant evolutions. Thus, the need for business owners and entrepreneurs to broaden their reach is essential. Therefore, audit your past recruitment advertisements before creating new business ads targeting diverse candidates.
However, some businesses only focus on the demographic factor in attaining diversity in talent acquisition. Perhaps, it is time for companies to create recruitment ads targeting diverse candidates in terms of their knowledge, skills, values, personalities, and education.

Creating an employer brand that showcases your business's diversity
Today, showcasing your business values to talented people from all walks of life is crucial for attaining diversity in talent acquisition. Moreover, business owners are more focused on organically creating an employer brand that showcases the importance of diversity.
Furthermore, building your business's employer brand toward valuing diversity enables the current employees to encourage other people toward your business. After all, once a business's employer brand becomes renowned for valuing diversity, creating healthy overall team morale.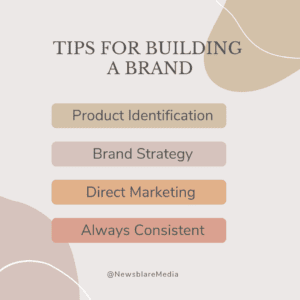 Therefore, with enhancing diversity in candidate sourcing, the need for diversity in talent screening is much more essential.
Optimally utilizing blind interviews and resumes.
Presently, recruiters from across the globe are optimally utilizing this technique for removing any bias from the screening process. When it comes to blind resumes, companies' black out' all personal information for removing biased assessments on some levels.
Furthermore, the technique remains the same when it comes to blind interviews. Still, it is applied in having early conversations with the candidates. Today, recruiters are following a text-based questionnaire that candidates can answer anonymously. Perhaps, blind interviews can become essentially practical early in the selection process.

AI-based resume reviewing process
Presently, business owners and recruiters are beginning to move alongside enhancing diversity in talent acquisition strategies. Moreover, many of these strategies are focused on removing bias from recruiting diverse candidates.
Such is the finesse of the AI-based resume screening process that removes any possibility of personal bias. Therefore, recruiters leverage artificial intelligence technologies in their Applicant Tracking System (ATS). Interestingly, businesses across the globe are already pre-programming their platform to filter specific people with certain skills and experiences.
However, businesses need to create optimal strategies for short-listing and hiring new talent to adapt diversity in talent acquisition strategies optimally.
Sourcing methods based on more diverse pipelines
According to McKinsey's research on diversity states that 63% of men state that these networks comprise more men, and 37% of the women say the same. Moreover, LinkedIn's data states that women are less likely to depend on these networks and still search for jobs on third-party websites.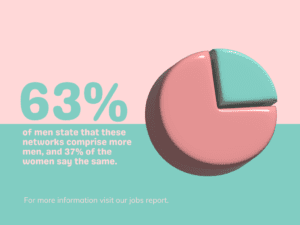 After all, reliance on hiring through referrals is one of the fundamental reasons candidate pipelines can enhance diversity in talent acquisition methods. No wonder recruiters from across the globe are utilizing third-party websites to improve diversity in talent acquisition candidate pipelines.
Optimally seeding your recruitments with more diverse candidates.
Research conducted by Harvard Business Review shows, "if there is only one diverse candidate in the final list, they have zero chances of being hired." Moreover, the decision bias of fewer selection chances if any diverse candidate is short-listed, but they are the only ones from a specific diversity.
However, recruiters must seed their short-list with exceptionally qualified candidates. After all, diversity in talent acquisition is all about recruiting the best candidate, irrespective of their background.
No wonder diversity is changing talent acquisition strategies, especially when diverse talents create a broad range of information, skills, and knowledge.
Furthermore, many experts believe that a diverse group of problem solvers will show higher efficiency than high-ability problem solvers.
What are the challenges and complexities in a diverse workforce?
An industrial survey shows that nearly 67% of active and passive job seekers said, "diversity is a significant factor while going through companies and job offers."
However, recruiting a diversely talented workforce brings various challenges to innovation and creativity, along with multiple challenges creating numerous complexities in a diverse workforce.
Managing and analyzing inclusion factors

Challenges in implementation of diverse recruitments

Batteling discriminatory behaviors and biases

Enhancing the promotions in terms of inclusiveness
Perhaps, these beneficial factors of a diverse workforce, like creativity, are often conflicting. The increasing or decreasing employee performance will depend on how recruiters deal with such conflicting perspectives.
Moreover, Acquired diversity in experiences, skill sets, and knowledge bases can lead to several challenges in acquiring diverse talents. Interestingly, creating and managing constructive debate over an issue might also become a challenge for recruiters.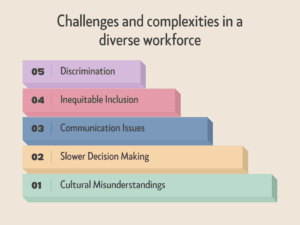 However, in today's day, the Inherent Diversity, like demographic ones, can bring along more challenges than the Acquired diversity. Especially interpersonal conflicts can require more detailed communication for a mutual understanding. Moreover, interpersonal conflicts need more detailed assessments to maintain performance goals.
Bottom Line,
We are all aware that talent acquisition has been a long-term HR strategy for discovering talents and utilizing their skills for a company's betterment. According to Diversity Recruiting Employer Benchmark Survey, nearly 70% of employees have pre-defined diversified hiring strategies, like a 15% hike in females representing tech job profiles.
Perhaps, in such evolving times of diversity is changing talent acquisition strategies, and recruiters are beginning to pre-define talent acquisition strategy goals. Recruiters need to pre-define talent recruitment goals in today's competitive business scenarios. Moreover, businesses recognize increasing diversity at all organizational levels for showcasing their appreciation of the values of diversity.
In today's day, recruiters and talent acquisition leaders are developing an official system to enhance diversity. Moreover, 2022's proven concept is that diversity in talent acquisition strategies brings enhanced performances, innovations, creativity, and sales.
Also Read: Recruitment in the New Normal: Disruption or Myth?