India is the most beautiful country in the entire universe. Because the country has everything for you from hill stations to rainforests, beaches to Iceland, and much more. You can enjoy different states with different cultures and whether. India has amazing sculptures that make it Incredible India. It is the perfect place to plan your vacation, honeymoon trip, and religious trip with your family.
Here in this article, we will discuss the top hill stations from Kerala, Tamilnadu, and Karnataka as these are the best places in India widely known for hill stations.
1. Banasura Hills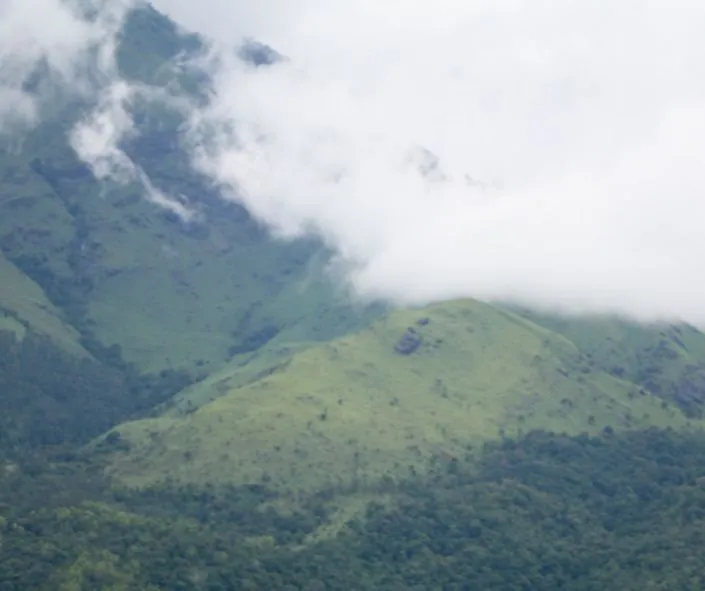 Banasura hill is one of the highest mountains in the Western Ghats in Kerala. Banasura hill is a beautiful creation of nature. It is an important place in India. It is a place where you can breathe fresh air.
It is the perfect place to plan your honeymoon, family trip, a short holiday trip with your friends that refreshes your mind and body. The place is famous for active trekkers and walkers who can climb the hilltop.
Places to Visit: mountains, dams, waterfalls, theme parks, beautiful water bodies, sacred and religious sites, historical museums, beautiful gardens, beautiful and walking areas, famous monuments and statues, churches and churches, Architectural buildings, etc.
2. Ramakalamedu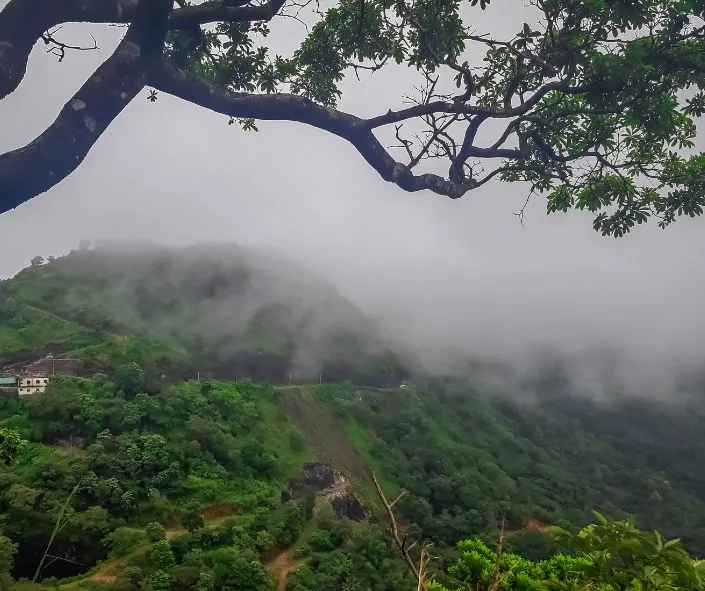 Ramkalamedu is one of the popular hill stations in Kerala, well-known for its panoramic beauty and many windmills. Fresh air mesmerizes Ramakkalmedu. It is one of the most winding places in Asia.
Ramakkalmedu offers an amazing view of the hills and villages, around the lush meadows is a green carpet that wraps the hillside. This place is perfect for relaxing our soul and body.
Places to Visit: Frock Rock, Turtle Rock, and the tallest twin statue in Kerala called Kuravan and Kurathi.
3. Ranipuram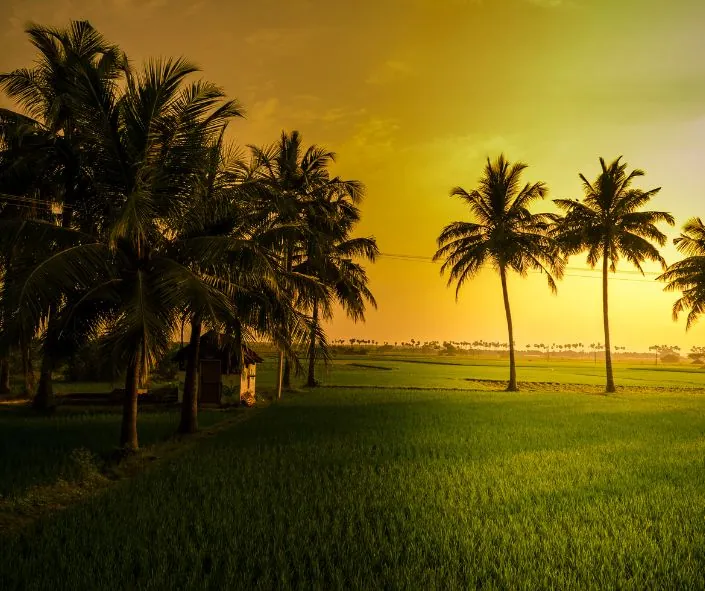 Ranipuram is a village and a major tourist attraction in the Kasargod district of Kerala state, India. This place is perfect for nature lovers, the main place of attraction is Ranipuram National Park which offers a wide variety of flora and fauna to the visitors. It is the perfect destination for a holiday trip with the family, friends, and your loving partner.
Places to Visit: Nature and Parks, Scenic Spots and Historical Temples, Hills, Forest Parks, Fort.
4. Ambukuthy Hills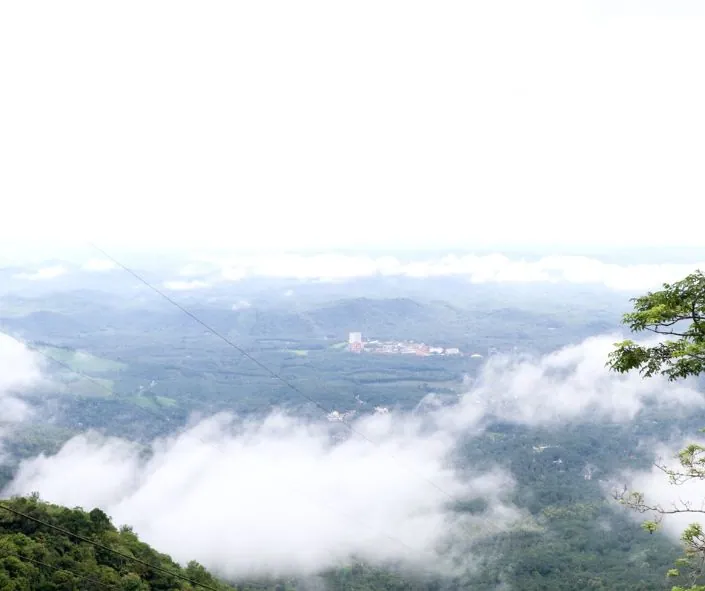 Ambukuthi Mala is a mountain in the Wayanad district of Kerala. It is famous for its historical location and great tourist attraction point. Eddakal cave is famous for its historical point. Ambukuthy attracts millions of tourists from all over the world. This place is a heavenly bliss where one can not only stay away from stress but can also enjoy thrilling experiences.
Places to Visit: Hill Stations, Rich Wildlife, Charismatic Waterfalls, Panoramic Caves, and Spectacular Resorts.
5. Kudremukh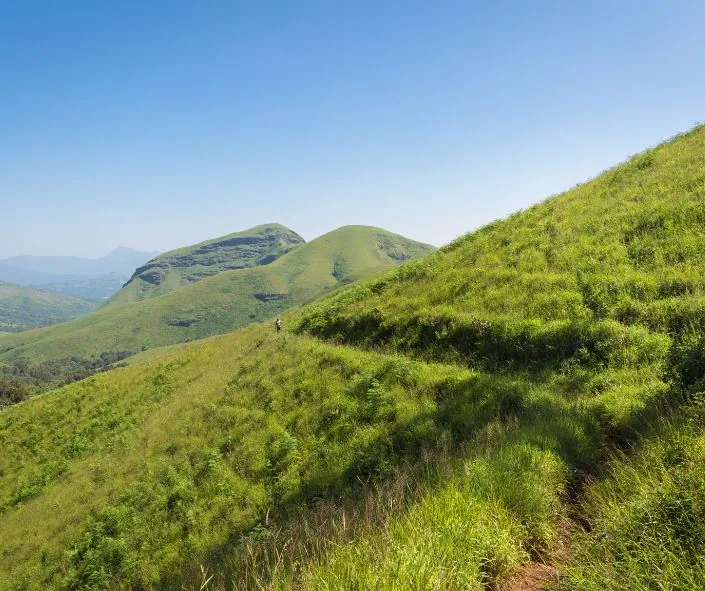 Kudremukh is the name of a mountain range located in Karnataka. It is also a small hill station cum mining town located near the mountain. Kudremukh is the second highest peak in Karnataka.
Places to Visit: Kudremukh Trek, National Park, Hanuman Gundi Falls, Kalsa, Gangamula, Janta Market, Lucky Dam, Horandu, Kadambi Falls.
6. Nandi Hills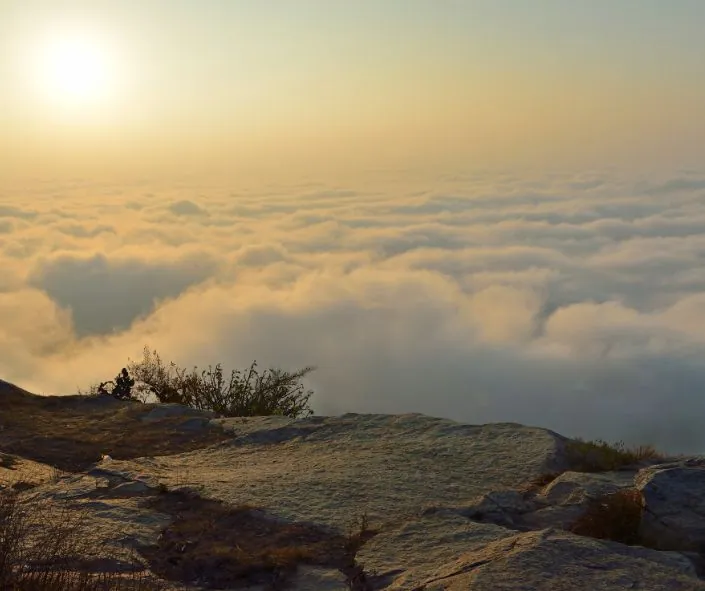 Nandi Hills is a fort in the state of Karnataka which is enlarged and strengthened by Tipu Sultan. This place is famous for paragliding, cycling, and yoga as the place is quiet and serene which can soothe your mind and soul. You can capture that moment in its beauty and tell every beautiful moment a story.
Places to Visit: Tipu Ki Boond, Bhoga Nandeshwar Temple, Tipu's summer residence.
7. Gavi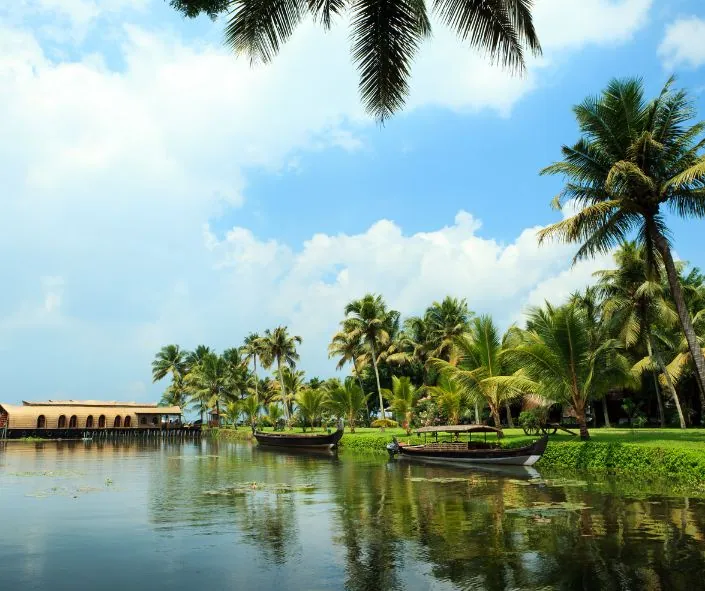 Gavi is a village in Kerala which is known for an adventure hub. Gavi is one of the leading eco-tourism centers in India. This place is perfect for some activities like trekking, off-roading, boating, and more. The climate of Gavi is favorable, evergreen. The place is an ideal home for a wide variety of wildlife species.
Things to do: Wildlife Safaris, Bird Watching, Jungle Camping, Stay at the Treehouse.
8. Thenmala
Thenmala is a tourist place in Kerala, India. Being the first eco-tourism center in India, this place is world-famous. The word 'Thenmala' means "Honey Hills" in the Malayalam language.
Best Places to Visit: Thenmala Dam, Leisure Zone, Butterfly Park, Thanmala Hanging Bridge, Deer Park Thanmala, Elevated Walkway, etc.
This place is good for a family trip, honeymoon trip, adventure trip with your friends.
9. Kolli Hill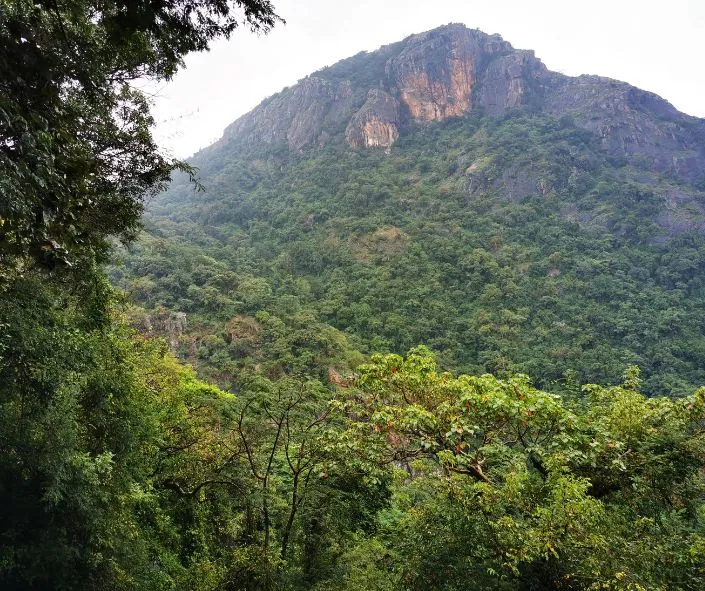 Kolli Hills is a small mountain range located in Tamil Nadu. The place is well-known for your honeymoon trip as it will make your honeymoon trip more happy and romantic. Visiting Kolli hills will thrill you as there are many famous and attractive tourist places in Kolli hills such as Agaya Gangai waterfall, Arapaleshwar temple, Siddha cave, Tampol medicinal farm.
10. Yercaud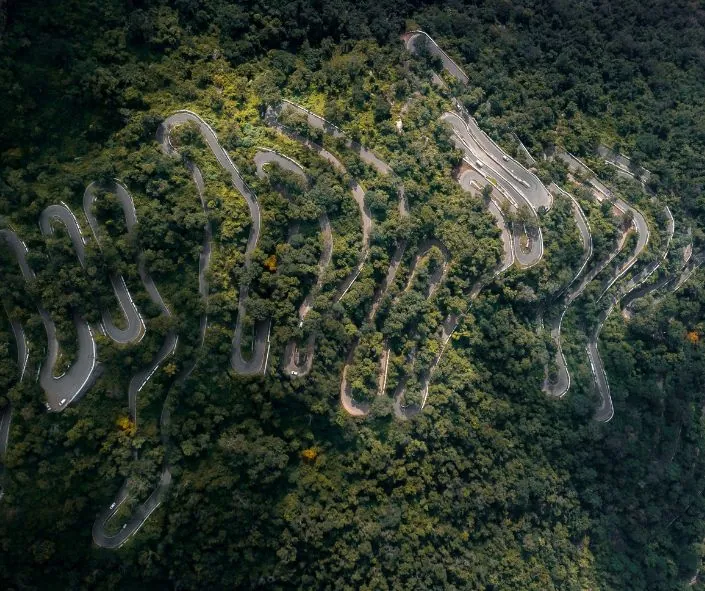 Yercaud is a hill station in Tamil Nadu. The place is famous for its orange, coffin, fruit, and spice gardens.
Places to Visit in Yercaud: Killiyur, Ladies Seatware Temple, Karadioor View Point, Gents Seat. This is the largest view of Yercaud and its enchanting essence.
11. Coonoor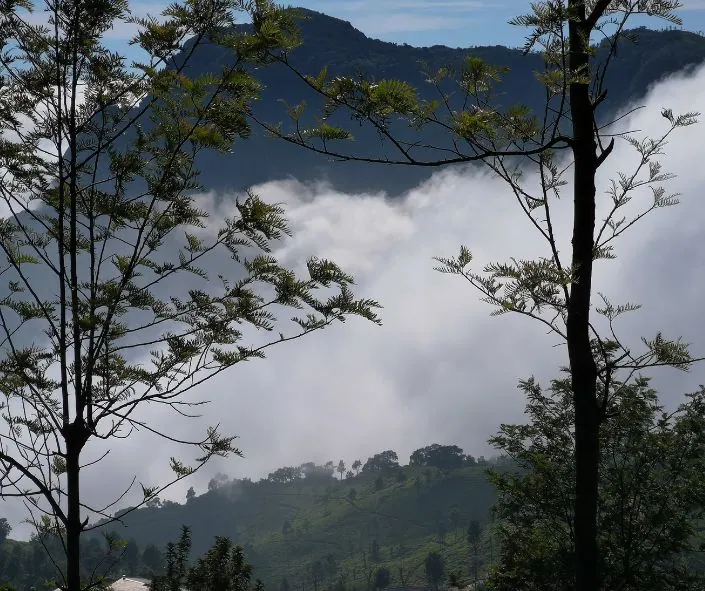 Coonoor is a popular hill station in Tamil Nadu which is famous for its tea estates. Coonoor Solo Trip would be the best way to explore this beautiful hill station.
Places to Visit: Sim Park, Daroga Fort, Lamb-Chakkar, TN 43 Shop, Nilgiri Mountain Railway Line, Dodbetta Peak.
12. Yelagiri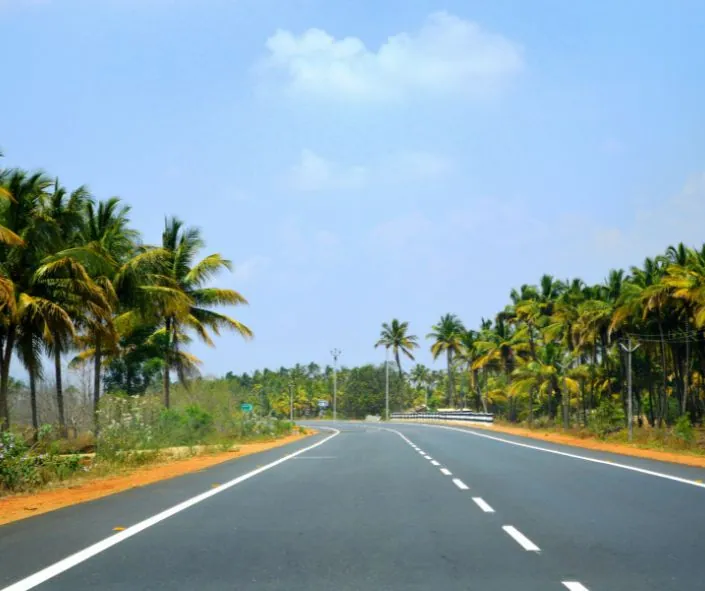 Yelagiri is a famous picnic spot in Tamil Nadu. This place has excellent options for beautiful temples, gardens, waterfalls, aquariums, lakes, etc. Don't forget to plan a trip to Yelagiri in this winter season!
Some famous places to visit here are Hilltop Valavan Temple, Jalgamaparai Waterfalls, Nature Park, and the beautiful aquarium.
13. Ponmudi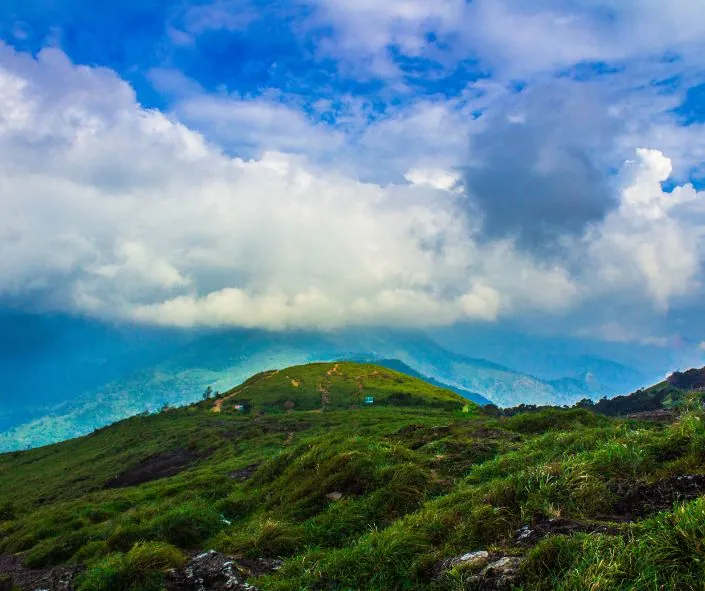 Ponmudi is one of the beautiful hill stations in Kerala, surrounded by beautiful mountains, amazing waterfalls, hills, wildlife sanctuaries, and water bodies. Aranmula boat race is famous in Ponmudi.
This place is perfect for trekking, safari tour, mountain climbing, paragliding, and rafting. This place is great for adventure.
Places to visit in Ponmudi: Pipara Wildlife Sanctuary, Golden Valley, Mini Zoo, etc.
14. Chikmagalur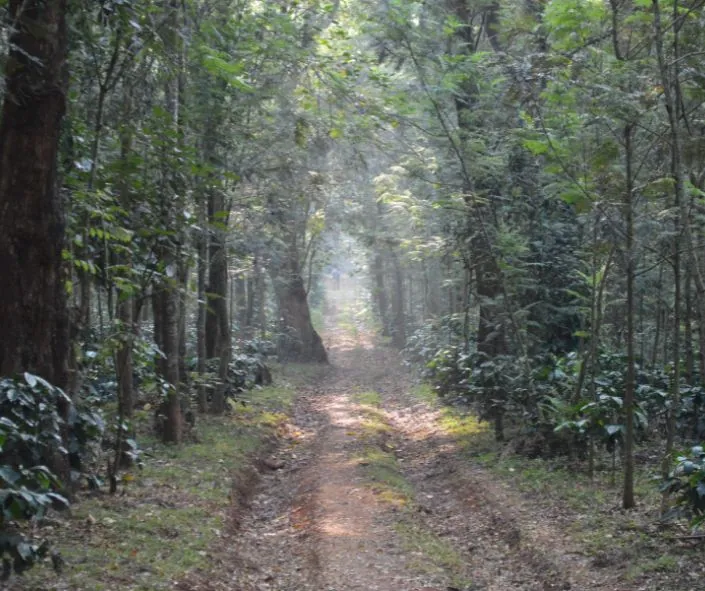 Chikmagalur is a hill station in Karnataka which is surrounded by forest and mountains. This place is famous for coffee plantations. There are many things you can do in Chikmagalur such as nature camps, adventure, local experiences, and more. If you are adventurous and nature lover then this place is a great option for you!
Places to Visit: Mullayanagari Kundremukh National Park, Hebbi Falls, Baba Bangiri, Kallithiripholes, Bhadra Wildlife Sanctuary, Bhadra River, Jhuri Waterfalls, Coffey Museum, Yagachi Dam, Bhadekale Lake, Belavadi, Shringri Mute, Jade Points, and many more.
15. Kodaikanal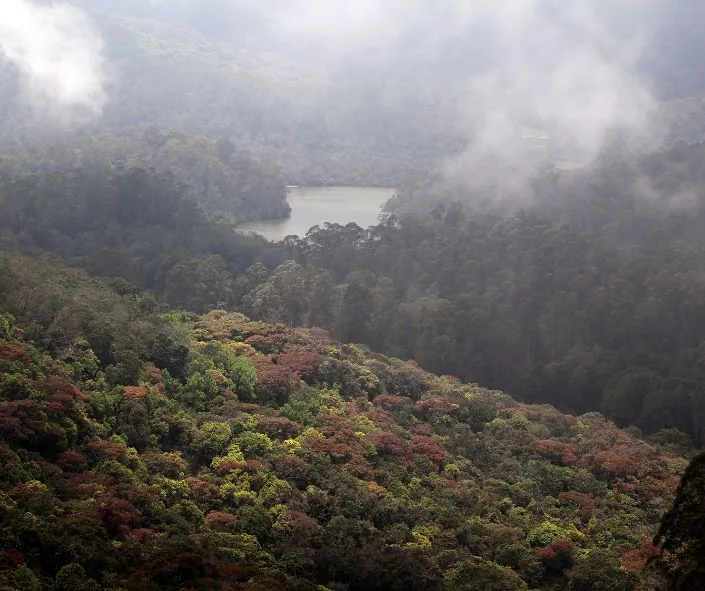 Kodaikanal is a hill town in Tamil Nadu. It is an area of ​​granite rocks, forest valleys, lakes, springs, and grassy hills. The best activities to do in Kodaikanal are Coakers Walk, Boating, Hunting Caves, Walking in Parks, Getting Lost in Pine Forests, Trekking, Driving, Temple Visits, Yoga, Biking, Night Safari, and more.
Places to Visit in Kodaikanal: Green Valley View (Suicide Point), Kodai Alke, Bear Shoal Falls, Pillar Rocks, Thalir Falls, Devils Kitchen, Coker's Walk, Berizam Lake, Dolphin's Nose, Kodai – Palani Trek, Bryant Park, Silver Cascade Falls, Silent Avelli View, Kurinji Temple, etc.
The conclusion
India is an excellent place to visit. These are the top hill stations for your family trip, adventure trip, or honeymoon trip. By visiting these places you will feel more happy and relaxed.
Related: Top 10 Best Tourist Places in India Foreigners Love to Visit Most