When shopping for a new smartwatch, you should look no further than models priced under Rs. 5,000. Below are the Best Smart Watches under 5000. With the latest model on top, the models are listed in order of recency of launch. In addition, we demonstrate key specifications of each smartwatch, including its color, size of the display, operating system compatibility, and gender (men, women, unisex).
Tips for buying a smartwatch
Smartwatch compatibility: Before you buy a smartwatch, make sure that it is compatible with your smartphone. For instance, Apple Watches can only be used with the most advanced iPhones.
Fitness features: If you're into fitness, pick a watch with a heart rate sensor and GPS (for running tracking).
Battery life: When shopping, take note of the rated battery life. A hybrid smartwatch that looks more like an analog timepiece can last the longest, but it doesn't have a touchscreen.
Swappable watch bands: Make sure the clasp or buckle on the watchband is easy to use and easy to swap. Make sure that you can find replacement bands easily as well.
Availability of apps: There are differences between Wear OS and watchOS in terms of the number of apps available. Nevertheless, compatibility, design, and other features are more important.
1. Fire-Boltt Beast Fitness Smartwatch
The Fire-Boltt beast Fitness Smartwatch will be available for the first time on April 30th, 2021. It is available in four colors: black, blue, gold and pink.
It supports both the operating systems Windows and Android.
This is Fire-Boltt's is among the Best Smart Watches under 5000 for workout activities, because it supports a variety of sports modes, such as walking, outdoor running, yoga, hiking, freestyle, treadmill, and so on.
Pros
Battery backup that is powerful
Sensors that provide accurate health information
It is super lightweight and feels premium
HD display with bright colors
Cons
It's not worth the money
Not a well-known brand
There is no warranty for the Touch Screen
The product is not water-resistant
2. Noise ColorFit Ultra Smartwatch
On 16th of July 2021, Noise announced its latest budget smartwatch, the Noise ColorFit Ultra. Cloud grey, gunmetal grey, and space blue are 3 new color combinations you have never seen before.
Pros
With the Noise ColorFit Ultra, you can run operating systems such as iOS 10.0 or Android 5.0 or above. Using the NoiseFit app, you can connect to your mobile device.
There are 60 sports modes on this smartwatch from NoiseFit, including cycling, walking, running, swimming, spinning, yoga, elliptical trainer, pool, freestyle, and treadmill. In pools and open water, you can wear the watch while swimming because it is water-resistant to 50 meters.
With this smartwatch, you can choose from more than 100 different watch faces. Bluetooth and USB connections are available.
Cons
This smartwatch has three levels of brightness, but no auto-brightness option. This display's plus point is its display.
Battery life is averaging 9 DAYS at a typical usage scenario on one charge.
3. BOAT‌ Xtend Watch
One of the Best Smart Watches under 5000. On 20th June 2021, it was released as boAT xtend, the latest in the market with more features.
There are only four color combinations available: deep blue, olive green, pitch black, and sandy cream. Bodyweight of 54 grams.
Pros
A well-built and designed product
Convenient
Watch UI that is clean
Watch faces of various types
Accuracy is decent
The following basic fitness features are available
Cons
Scheme of colors
Batteries last on average
The price is high
4. Amazfit Bip U Pro Smartwatch
With over 60 sports tracking modes and plenty of health-related features, the Amazfit Bip U Pro is a great fitness tracker for its price. GPS and Alexa smart assistant are, however, the stars of this device. Compared to other smartwatches in its price range, the Bip U Pro is arguably the best smartwatch in its class. However, Alexa doesn't perform as well as we expected.
Pros
Measurements of steps and heart rate that are accurate
Performance was good
Waterproof
Cons
Displays are not always on
You cannot make or answer phone calls
5. Realme S Smart Watch with spO2
With the launch of the Watch S Pro, Realme recently expanded its wearables portfolio. The new smartwatch from the company features some improvements over its predecessor and is set to compete against watch models like the Amazfit GTR 2 and Mi Watch Revolve.
A low price point makes this device attractive to users who want features such as a heart rate monitor, GPS, blood oxygen saturation measurement, and more.
Pros
Batteries last a long time
It's waterproof
Cons
6. Zebronics ZEB-FIT4220CH
One of the Best Smart Watches under 5000. With the Zebronics Zeb-Fit4220CH, you'll get a smartwatch-looking fitness band at an affordable price. This accessory comes with several useful features bundled at a low price, making it a good buy for under Rs. 3,500. Despite the availability of many similar products in this price range, the Zebronics Zeb-Fit4220CH is a great buy because it features a stylish build with power-packed features without compromising on your budget.
Pros
Compatibility software and UI
Easy-to-use interface
Cons
A watch with such a high-end look needs a more user-friendly UI
Although the dial is quite premium-looking, the TPU straps don't quite match it.
7. boAt Storm Smart Watch
Keep moving with the Bluetooth smartwatch as you fall sedentary. Based on the wellness model it supports, the Smartwatch is of top quality and worth every penny.
When you pair the Smartwatch up with a smartphone that supports the boAt ProGear application, you get accurate results.
The boAt Storm Smartwatch is a real-time asset for all individuals at this price point.
Pros
The metal body gives it a premium look.
A satisfactory SpO2 measurement has been made.
The blood pressure measurement is acceptable.
Activate Breathing Exercise.
Cons
The device still supports the old Bluetooth 4.2 version.
Attribute not enabled for GPS.
In the outdoors, it is dark.
8. Cross beats Ignite 1.4″ Smart Watch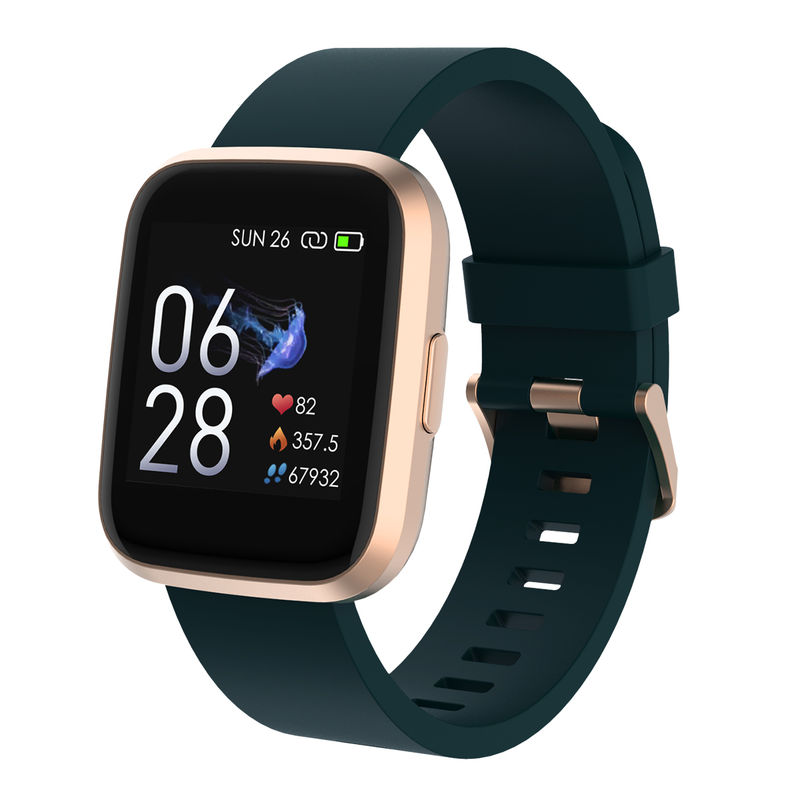 A powerful fitness app, plus a display that will turn heads and raise your fitness levels even higher. The Ignite wearable fitness watch has a stunning design written all over it. This fitness smartwatch band features a 1.4-inch high-definition IPS display. One of the best fitness watches for men and women, this waterproof smartwatch lets you customize your display with five in-built watch faces. With a personalized watch face, you can express fashion and fitness in the best possible fonts that complement your personality.
With IGNITE smart fitness watch, athletes can track their fitness levels and push themselves further towards their goals. This top fitness watch for women and men lets you take your music everywhere so you can listen to it wherever you are. Keep informed with the IGNITE smartwatch, which provides constant message notifications, call reminders, calendar events, and social media notifications.
Pros
The product is water-resistant
Displays high-definition content
A fitness tracker that works great
You can customize the watch face
Cons
Colors are few and far between
It is not possible to access GPS
You may have to pay a high price
The application uses cellular data
8. AQFIT W15 Fitness Smartwatch
The AQFIT W15 Fitness Smartwatch recently debuted. With the AQFIT W15, the AQFIT W10 takes its place in the top five best values for fitness trackers in 2019. One of the best smartwatches available in India under 5000 is the AQFIT W15 Smartwatch.
Pros
Battery life is good
Luminous display
Cons
Heart rate and SpO2 readings are inaccurate
You cannot make or answer phone calls
10. Noise Colorfit Pro 3 Smart Watch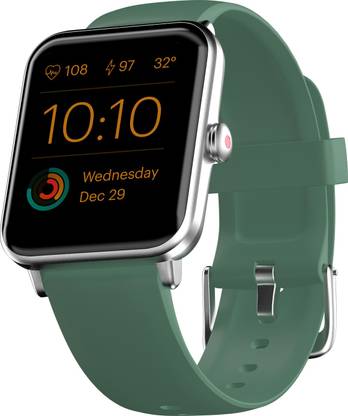 In India, wearable devices (such as wristbands, smartwatches, and TWS buds) have increased by 400% since 2014, according to research firm IDC. Users are likely to want or want to upgrade to a smartwatch.
It is a homegrown brand called Noise that dominates the market. With its ColorFit Pro 3, you can expect a lot of features and specifications that are similar to those found in Apple and Samsung's more expensive watches.
ColorFit Pro 3 can monitor your continuous heart rate and can also measure your blood oxygen levels in addition to swimming and water resistance. Last year's COVID-19 pandemic has made this last one doubly important. It is also one of the Best Smart Watches under 5000.
Pros
Bright colors and a large display
Watertight and shockproof
Pedometer and accurate sleep monitoring
Cons
It is possible to damage Gorilla glass
Also Read: Top 10 Best Gaming Laptops Under Rs 50000 in 2021