Captions for Instagram are all listed down here for your perfect post! Choosing the perfect captions for Instagram posts is important. You need to find from the variety and pick the best one that suits your post the most. Your captions for Instagram posts define your pictures with more details. Besides these Instagram captions also portrays your thoughts and vibe.
Whether you love something or just want to show off, captions for Instagram posts need to be eye-catching. It not only boosts your posts but also makes them appealing to your followers and increases your engagement. People quite often talk about captions for Instagram and how it makes a big effect. So, worry not! We have gathered the best 500 captions for Instagram with the top 20 categories just for you!
Top Categories for Instagram Caption
Funny Instagram Caption
Motivational Instagram Caption
Instagram Caption for Travel
Selfie Captions for Instagram
Instagram Caption for Birthday
Cool Captions for Instagram
Instagram Caption for Couples
Instagram Caption for Friendship
Instagram Caption for Nature
Instagram Caption for Fashion
Instagram Caption for Foodie
Instagram Caption for Fitness
Happy Captions for Instagram
Instagram Caption for Family
Instagram Caption for Party
OOTD Captions for Instagram
Gaming Instagram Caption
Summer Captions for Instagram
Song Lyrics Captions for Instagram
Captions for Instagram Bio
Continue reading this article and find your best captions for Instagram!
1. Funny Instagram Caption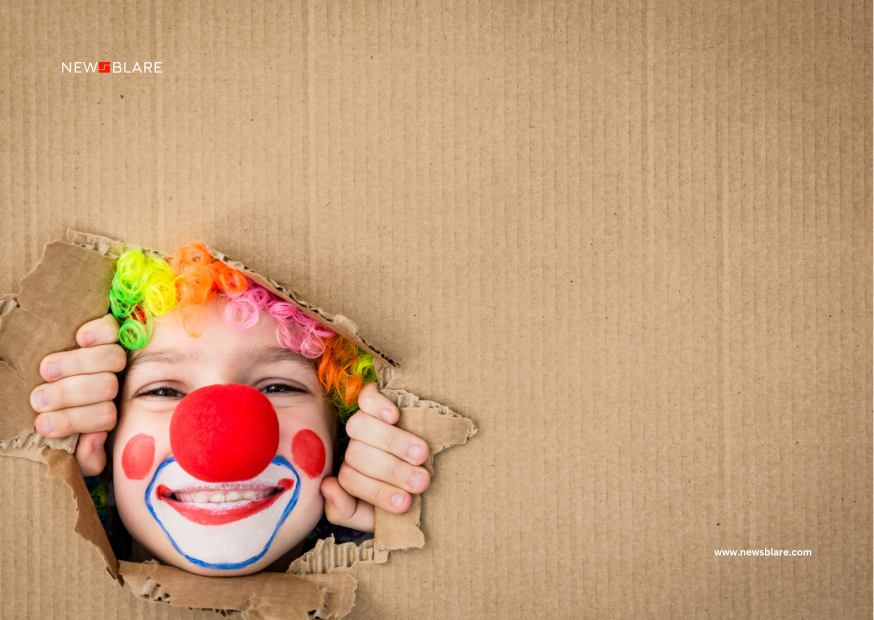 You can trust me with your secrets… because I don't listen most of the time.
Sleep, Eat, Meme, Repeat
Do you want to see something funny? Look in the mirror.
Yes, I am on a diet! (But my food just loves me so much, it can't leave)
When people ask me what I do for a living, I tell them "I am a professional procrastinator."
And after 10,000 years, I finally decided to do something productive.
Lame jokes aren't lame because they are bad, they are lame because of the person who cracks it.
Hey, my name is Mind and I work best when I am sleeping.
Them- "What are you thinking?" Me in my mind- "What colour is the sky ay mi amor ay mi amor"
I space out a lot in crowds, sometimes I think I am an alien sent to destroy the Earth.
Are you feeling sad? Sleep is the solution!
I need a 12 months' vacation every year.
I am not "Young, wild, free." I am "Young, dumb, broke."
Twinkle twinkle little star, sometimes I wonder how dumb these people are.
My favourite time in school is when we go back home.
I wonder if my phone ever feels lonely cause, it doesn't have anyone than me. So, I check up on it every minute.
My brain is consisting of food, overthinking, and agony.
The frustration you get while typing something else and the autocorrect make it something else.
It is no coincidence that after Tuesday, the day spells WTF!
Reality knocked at my door this morning, but I was sleeping.
Trouble enthusiast.
"I'm sorry I didn't pick up your call, I was busy deciding whether I want a human connection or not."
I believe in equality; I hate everyone equally.
I always get out of trouble because I mostly stay at home.
Yesterday, I wanted a pizza. Today I am eating a pizza. Dreams do come true.
2. Motivational Instagram Caption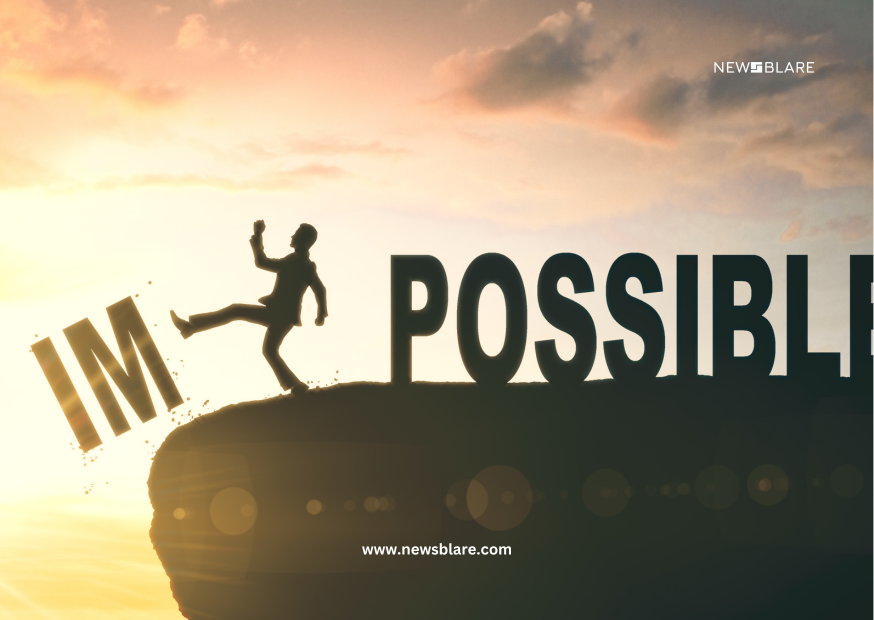 Find your goal, write it down, and work for it.
Motivation does not come from just thinking, getting up, and doing something for it.
Set boundaries and do not allow negative energy to come in.
Do not let this world disrupt your inner peace.
If you want to get the bag, work hard and smart together.
It is today that decides the future.
Stay calm in stressful situations and you can find the best solutions.
Mistakes are to learn from and improve from.
To achieve the best work on better; to achieve better work on good.
Life is all about finding peace and keeping it.
What you are today is how you deal with your problems.
Don't let the negative energy stop you on your right path.
People come and go, but you have only got yourself.
Make yourself your number one priority.
One motto- "Use your brain, while following your heart."
Every ending is just a new beginning.
Beautiful things often come to those who have a beautiful heart.
How to live happily? Wake up every morning, list down your 'today's goals', and try to complete them.
You can't touch the sky by just watching it.
More than others, work on yourself.
Give yourself a day off every once in a while, you need rest too.
Plan things beforehand and work after that.
I have a simple life motto, "keep yourself busy but take out time for people who deserve it."
Life does not have to be very long, but satisfying.
Start today!
3. Travel Instagram Caption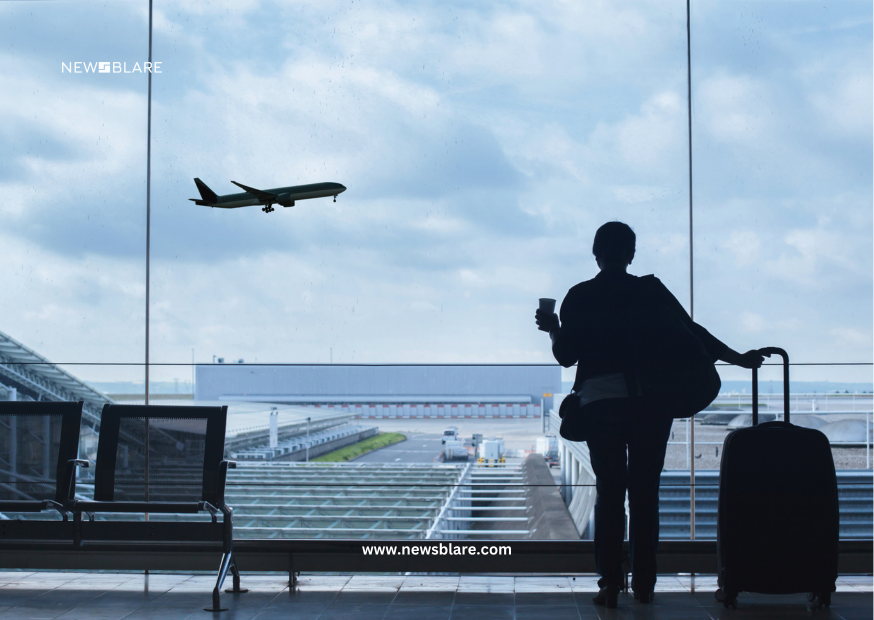 An escape from reality.
Vacation is all you need.
Always a wanderer.
Pack your bags and leave your worries.
On my way to find peace.
Living the moments.
A scenic route is what I need.
Mountains make me feel alive.
Boose, beams, and beaches.
Staycation, cause so tired.
DND, I am doing the thing I love the most; Travel.
Will you go on an adventure with me?
Let me take you to the top of the hill.
The sea breeze can fix anything.
Traveling and exploring make me feel comfortable and loved.
To travel means never stop moving.
Happiness is standing on a mountain and screaming away all your stress.
What is better than traveling with your loved ones?
Holidays mean wandering to new locations.
People eventually find themselves while wandering.
Feeling irritated a lot lately. I might need a vacation.
A getaway = A stress buster
It's time to cross another destination on my bucket list.
Can stay here forever.
Capturing the moments of every destination.
4. Selfie Captions for Instagram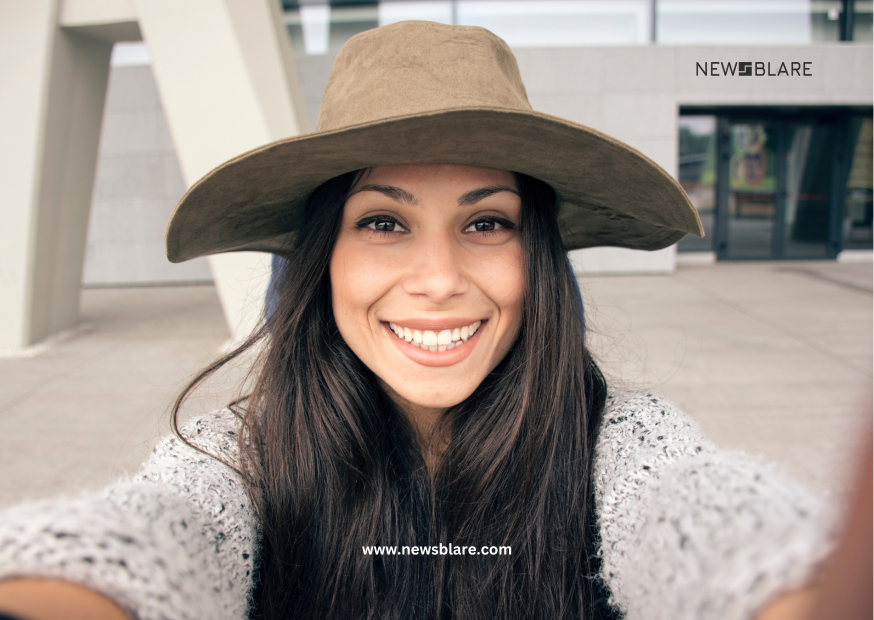 Sunkissed
"But first, let me take a selfie."
Smile brighter live happier!
Just promoting the beauty.
"It is just me, myself, and I"
Just being myself.
Life isn't perfect, but my selfies are.
New look, who dis?
Messy, yet perfect.
Not giving a damn about what you think of me. I can think for myself. And I am the most beautiful person alive.
Hey, it's me, or maybe my evil twin. Who knows?
Even with all the flaws, you are beautiful. You don't need assurance on that.
Filters? Nah! My front camera works just fine.
Capturing the most charming thing in the world.
I was born to stand out.
Writing my own story, working on my own happiness.
Posting a happy face to make your day joyous.
Basic is the new look.
People say I look like my mom. And Dad says Mom is the most beautiful person on Earth.
Are you calling me for a hangout?
When you pass down the street, smile at random people. It might just make their day a little better.
Classic. Vintage. Old-Skool.
Perfection does not mean being perfect. It means accepting your flaws and loving them.
Today's mood: extremely lucky and charming.
Oh God! Who is this gorgeous person?
5. Birthday Instagram Caption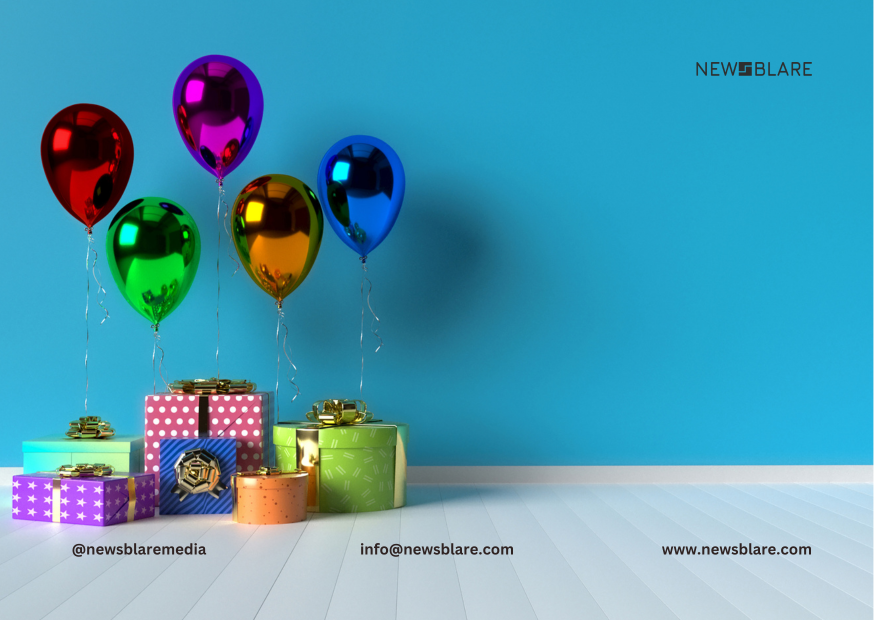 Hey, it's my day!
Wish me a happy birthday (with gifts, ofc).
Drinks on me, cause it's my day.
Get yourself friends who throw a surprise party for your birthday.
Dress up, put on a smile, throw away the worries, and enjoy the day.
A year older; a year wiser!
Always looking for the best places to celebrate my birthday.
Happy "receiving texts from people who never message you" day.
No matter how many birthdays pass. My inner child will always be there.
It's the day of the year when I get the most attention.
Eating cake and having fun!
Just celebrating another year of not dying.
Look at me! I don't look a day older than a year ago.
Age is just a number; we are all young!
I choose to do nothing today. I mean, it's my birthday after all.
And, the new chapter begins.
Open the bottle and cheer for another year.
Just wanted to thank my mom and dad for creating such an awesome human being.
Done with another lap around the sun.
I will eat all the cake and get all the attention today.
"Congratulations and celebrations!"
Looking younger every year!
Birthdays are nature's way of telling you to have fun once in a while.
Manifesting only good things from now on.
Making a wish to get all the happiness in my life.
6. Cool Captions for Instagram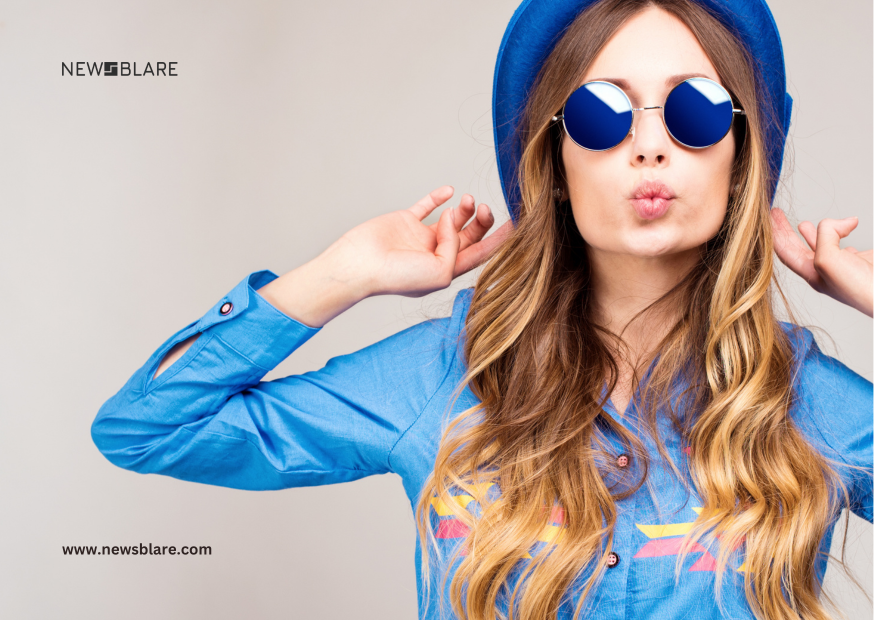 Oh me? I am just so cool.
I am just in my 'energy-saving' mode.
Don't touch me, or you will feel the chills.
Standing tall and cool.
Alexa, tell them who they are dealing with!
I got 99 problems, and my attitude is 98.9% of them.
I have got a glass full of awesomeness.
Not wasting my energy on someone who doesn't know my value.
Oh, I am not being bossy. I just have the best leadership skills.
I don't crave mediocracy. I crave perfection.
I am not doing what other tells me to do. I am cooooool!
Breaking the norms and going beyond!
My sense of humor is what makes me unique and bold.
You are not in the right place to argue with me. Rise up!
Keeping your cool always works.
Just going through a lot of stuff. Yet, making it out alive and stronger.
Do not try hard to act cool, you will become a joke.
Hey, it's me, I am the coolest comeback!
All I do is "what I want to do."
Guests always bring happiness with them. Some when they come, some when they leave.
Oh, you sent me a text message. Unapologetically I am super busy.
Feel the chills when I pass from your side?
All I have is a pretty soul and a pretty heart.
A happily-depressed-sassy human being.
Smile more often; fly more often!
7. Couples Instagram Caption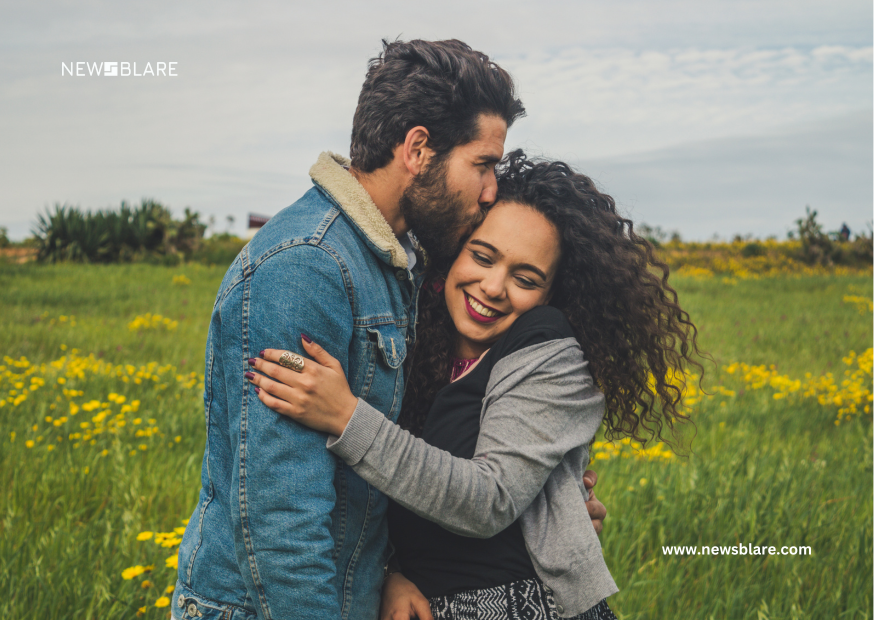 And in you, I found everything I ever needed.
Goofy around each other!
Whenever I see you, it's the butterflies.
There is nothing more beautiful than holding your hands.
My home is wherever you are.
Your arms are the most comfortable place.
When I close my eyes, I see you and I smile.
We are deeply, madly, truly, really, in love with each other.
All the beautiful things happen when I am with you.
Let's forget about the world and start a new life together.
When I am with you, all my worries vanish.
It's not who knows you for a long time. It's about who stays with you in your hardest times.
Being stupid together since (date).
Trust me, there is someone for all of us, who will provide everything that we deserve.
Love is not just a word, it's everything you ever wanted.
And within you, I find peace.
Preparing my vows because I found the right one.
You will find love, just wait for the right time.
Beginning of a forever with you.
My happiness is wherever you are.
What did I accomplish in life? Well, I found you!
"But darling most of all, I love how you love me."
Yeah, that's a fairy tale I always craved for.
It's fireworks whenever I meet you.
Trust me, it is going to end well. Cause I got you, and you got me!
8. Friendship Instagram Caption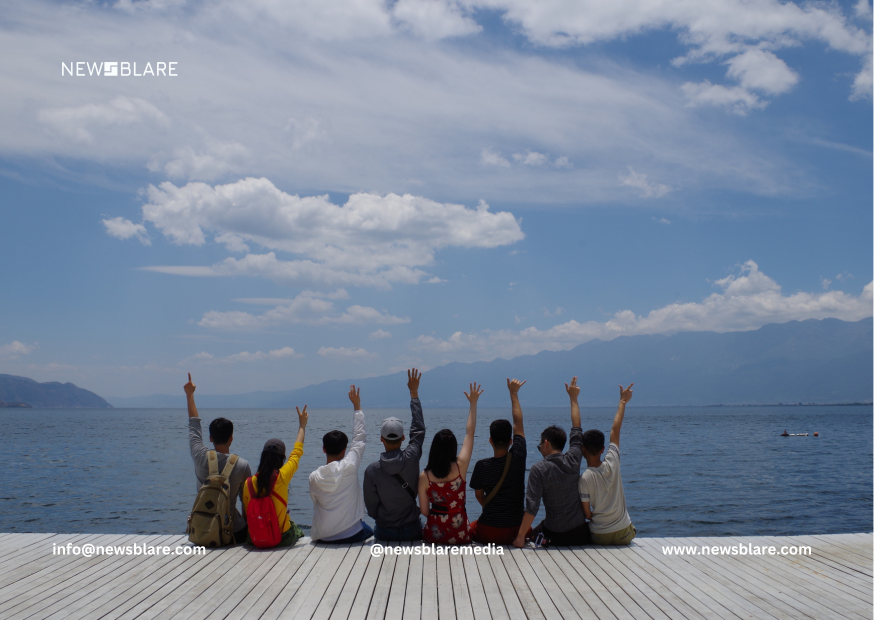 A friend in need is a friend indeed.
There is no bond greater than that of a true friendship.
I will save you, no matter what!
By your side, for life.
Let's hang out and make memories.
Friends are not just to have fun, but to rely on.
We fight for each other. (And we also fight with each other, haha).
A best friend will pull you out of the darkness.
A shoulder to cry on = a best friend.
Thank you for being there at my lowest.
Celebrating my happiest moments with my best friend.
We are young and inseparable.
Friends? More like family!
I have the right people with me, my friends.
We do stupid things together.
Let's take a walk, in the wilderness.
That is legit my ride or die.
When I say, "I won't tell a soul." My best friend is not included.
Nothing, just gossiping with my best friend.
Whenever sad, call a friend.
He/she knows how to make me laugh.
All the little things matter!
Precious little moments with my best.
I will always protect you.
We become mindless together!
9. Nature Instagram Caption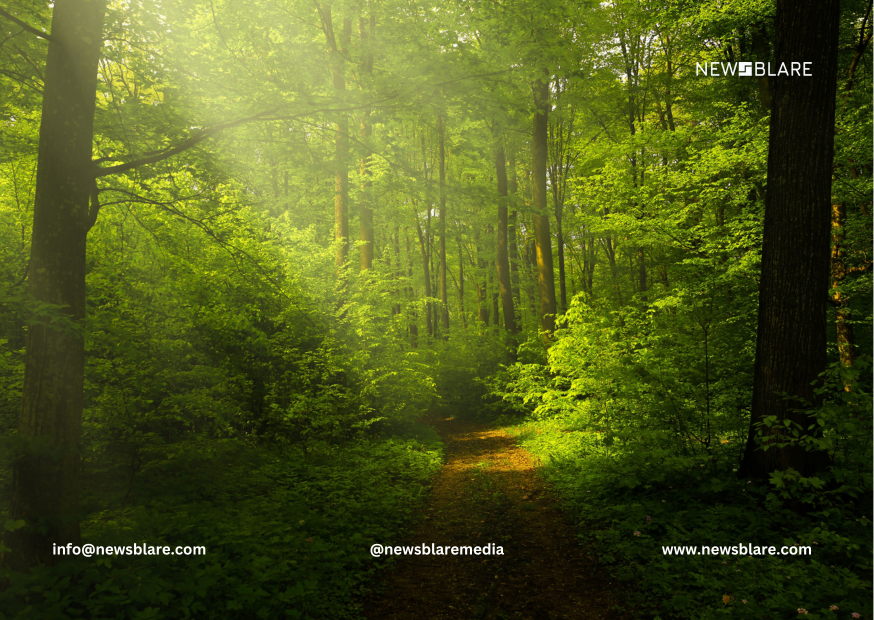 And this is for all the nature lovers.
We are here again, loving the nature.
And in nature, I find peace.
Patience is what nature teaches us.
Morning beauty for a good day.
Get ready to go on a nature walk.
What a soothing vibe!
The smell of rain, and the city after the rain; were just unforgettable.
A good coffee and a beautiful view.
Only nature can keep me calm!
What a divine creation of God!
The wind, the breeze, it all seems so unreal.
Touch nature and become eternal.
The shades of the trees!
Listen to the harmonies of the sea.
A waterfall and a fresh mind.
The night does turn magnificent.
The moon is always telling a story.
All these stars, remind me of you!
Sleeping under the sky is = the best feeling ever.
Are you also a nature seeker?
There is nothing more beautiful as to spend time in the quiet with a scenic view.
If you see a path, that's nature's way of telling you to take it.
No matter how hard it gets, nature will always fix it.
Fly me to the moon and take away all my worries.
10. Fashion Instagram Caption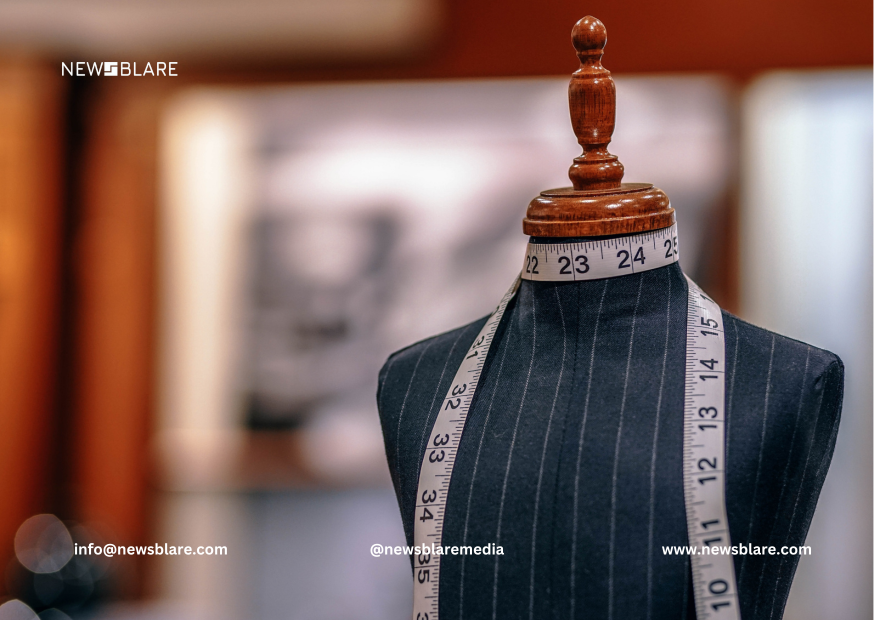 Being overdressed is an understatement.
Always keep your fashion on point.
A good look makes you feel confident.
Fashion goes with your vibe, so choose wisely.
There is no such thing as "too much."
Your personality has its own style, you just need to shine with it!
Wear whatever you like, with confidence, and no one can disgrace you.
Being elegant and sensible at the same time!
I am handling the role of beauty with brains.
Your fashion speaks a lot of language for you.
Boost your spirit; choose the right style.
Oversized is never out of fashion!
Basic is the new trend!
Attitude high with Versace on.
My outfit never dulls out!
Sweatpants; cause its one of those lazy days.
Passing you the Gucci vibes.
Wake up, get ready, look your best, and achieve your goals.
Do you wanna go on a shopping date with me?
I want to have different colours in my wardrobe, but damn this black!
Today, I dressed up to stay at home. You can too!
My shoes allow me to fly from negativity.
The big the closet, the bigger the happiness.
Plaid shirts with perfect trousers, my on-the-go outfit.
Formals today! Cause why not?
11. Foodie Instagram Caption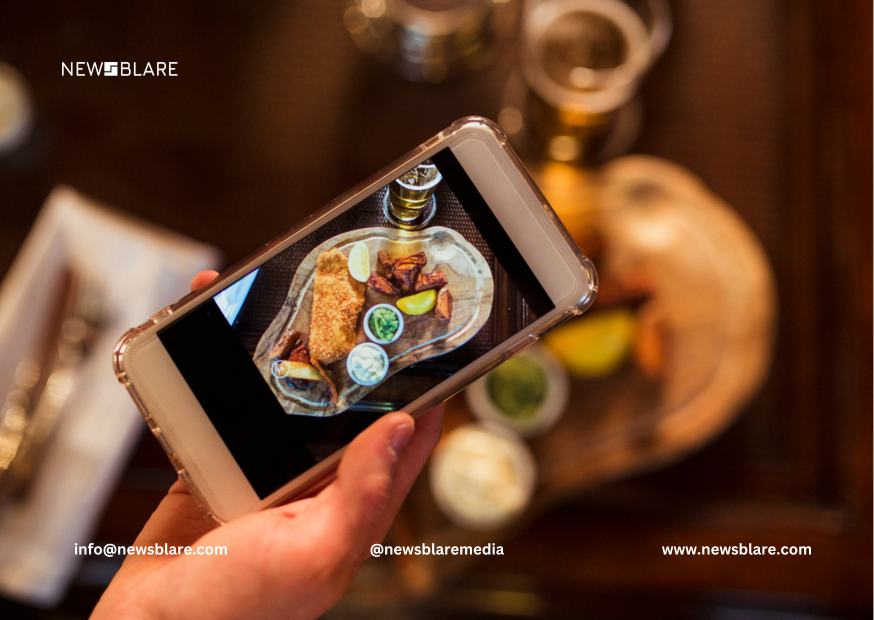 What do I want when I'm depressed? Food!
There's only one solution to all of my problems… food!
There is nothing that food can't fix.
A bag of nachos and cozy vibes.
I only go out for food.
A bag full of chips and Netflix and chill.
It's my study time… please bring me snacks.
If you see me in a bad mood, give me food!
My online orders are filled with food items.
Not everyone has the same taste, However, I have all the tastes.
Our vibes match only if you share your food with me.
Don't expect me to share food; I'm Joey!
Going out to eat!
All my money goes into food.
Bad mood? Let me give you some chocolates.
You are my fries and everything nice.
Beers with pizza? My favorite kind of dinner!
Do you want a full life? Fill your stomach!
Empty stomach = anger at max!
What do you want for dinner? Lasagna with red wine!
If you want to date me, take me out for food.
There is no such thing as "too much cheese."
Delicious food and beautiful weather!
Coffee dates and gossip with best friends.
They ask me what love is. I pointed my finger at a restaurant and smiled.
12. Fitness Instagram Caption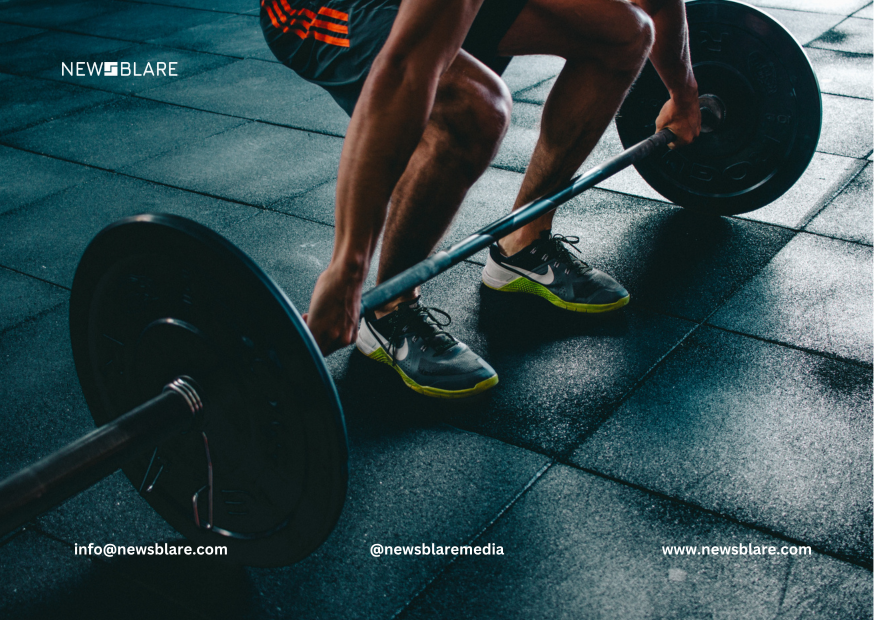 Work out every day, you will see the difference.
A strong body reflects a strong soul.
If you want a healthy life, train hard.
The gym is the place where I come to pray every day!
The thoughts in between your gym set motivate you the most.
When sad, hit the gym!
A healthy life always leads to a happy life.
Nothing is better than taking care of your fitness.
Pray for your fitness and your family's wealth, always!
Your body is your temple, ensure to make it a good place.
Exercise daily and feel positive energy!
Always eat like a nutritionist, train like a beast, and sleep like a baby.
Mondays are to start your training again!
Resting once in a while is necessary.
Those who sweat the most, live the most!
You need to believe in yourself and work for yourself.
It's all about getting better than your previous version!
Discipline will always lead to a fit life.
Keep going forward and forget what is behind you.
Set your goal, work for it, and observe the results after a year.
Eat healthy for a fit life!
One day, it will be alright. Till then, keep hustling.
Work for strength, work for a fit life.
A workout a day keeps the doctor away.
Today's goal for you: go to the gym, lift heavy, and work harder than yesterday.
13. Happy Captions for Instagram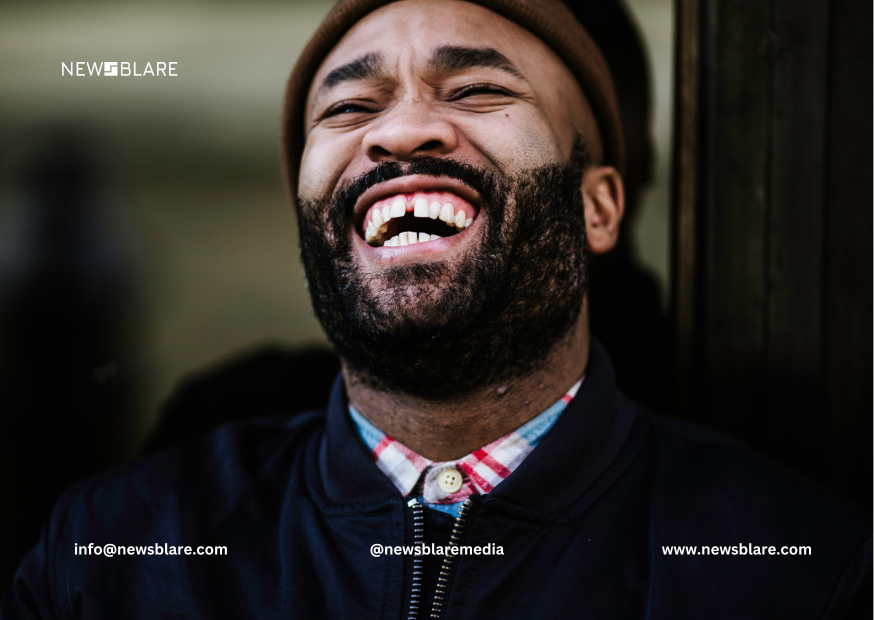 The love, the laugh, the happiness, it's all free.
Smile a little more today!
Smile at strangers and make their days.
Today I am feeling like I am on the ninth cloud.
These little moments are happiness.
It might not be a good day, but there is something good every day.
Smile! You are living a wonderful life.
What's this glow on your face? Oh! Its happiness!
If it makes you happy, do it without thinking twice.
A hug from the universe is all you need.
Don't waste your time on negative energy.
Always surround yourself with people with good vibes.
It is not just for the gram; I am really enjoying it.
This thing called "life" deserves a soulmate called "happiness."
Don't find happiness in others, it is within you!
Tell your demons to go away; it is your time to shine.
A bright smile; A bright future.
If you are happy, you can achieve anything you want.
Spread love and happiness in a world full of chaos.
Help others and yourself, then only you'll achieve great happiness.
Today I am feeling extra pretty!
It is the peace that we seek for!
Love is in the air, so smile whenever you get some!
A good friend's group will automatically make your day more beautiful.
It is a state of mind, a beautiful one; Happiness!
14. Family Instagram Caption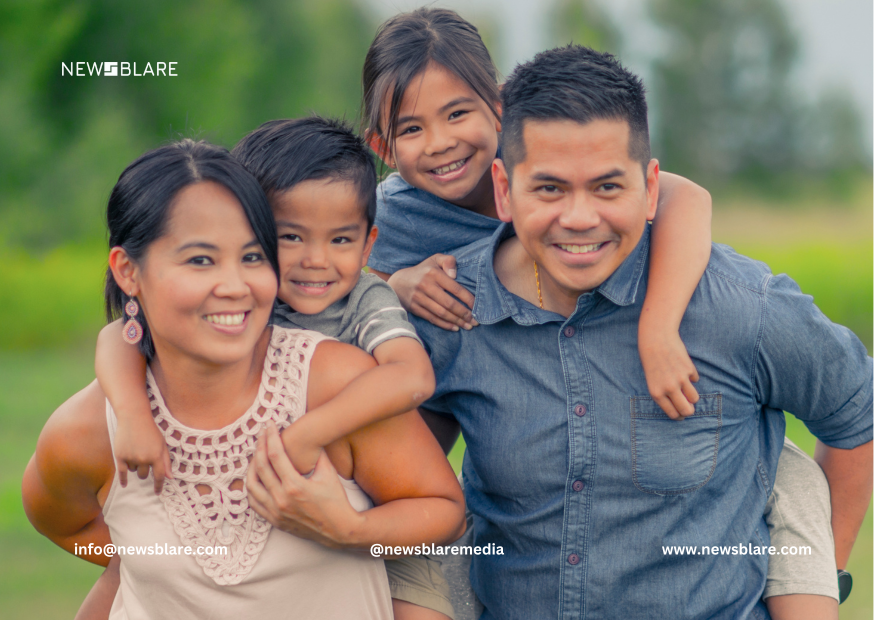 In the end, family is what matters the most.
It does not suppose to be perfect. Family is supposed to be united!
There is no greater love than that of a family.
Whenever you feel low, your family will always stand by you.
The family is all sorts of colours and beauty!
A team that never betrays you = Family!
Through thick or thin; through happy or sad!
This bunch right here, it is my everything!
Family brings the right happiness!
You don't get to choose your family. God has already chosen the right one for you.
Everyone has a house to live in. But family makes it a home!
It is not just about sharing the same blood, but also about sharing the same love.
Growing up in a lovely family reflects a good personality.
Surrounded by the best family!
We are just living our best lives with each other!
If you feel a little low today, go and hug your family tighter.
It will be alright as long as your family is by your side.
Always remind your people that you love them.
The most beautiful thing ever happened to me; my family!
We are a bunch of right mixture of stupidity and love. A perfect family!
Not flexing, but my loved ones are all very smart!
There is warmth and peace in your family.
These memories are all captured with love and support.
My support system!
Home is wherever these cuties are!
15. Party Instagram Caption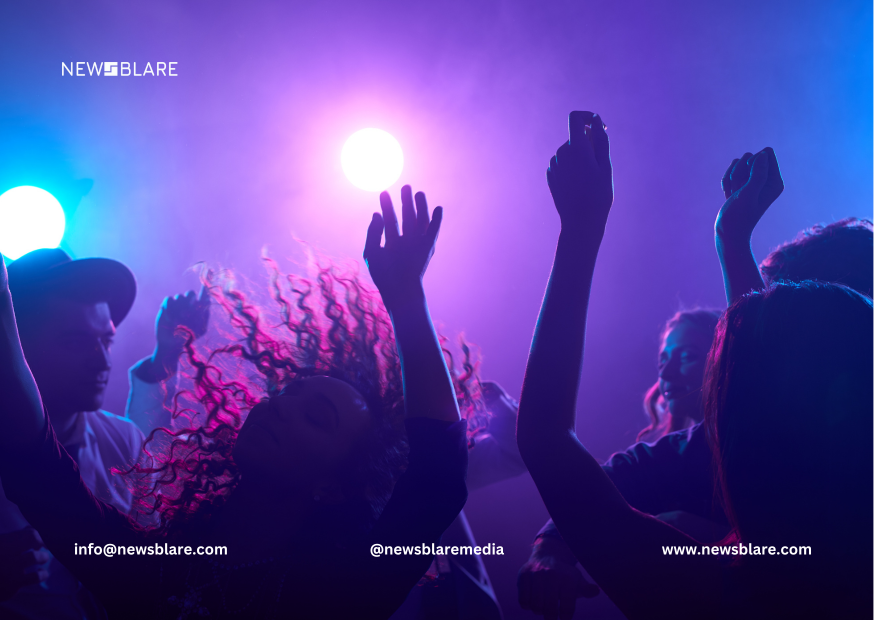 Good music, good company, good vibes.
Party like an animal and still roar loudly.
It is the weekend, which means, party time!
If you can't find me at home, I might be in a club partying the whole day.
An escape from daily routine.
Saturday nights call for a party.
The photos are blurred, and so are the memories of yesterday night.
Born to party!
Live your life, and party more!
Put your hands up and throw away all the worries.
Party like a rockstar!
Forget about tomorrow. Enjoy today!
Good vibes, good night, good company, chill life.
I am the coolest of em all!
I wish I could re-live these moments.
I am here to have a great night of my life!
Party like you've never done before.
All these voices in my head, a party can fix it all!
Do you wanna go to clubbing this weekend?
Life is all about enjoying it. So, party hard!
Here for the booze and the snooze.
If you are a party person, come let's vibe!
Dancing all my stress away!
The night is young, so are you. Party like you own the venue.
Life is a party, enjoy every bit of it.
16. OOTD Captions for Instagram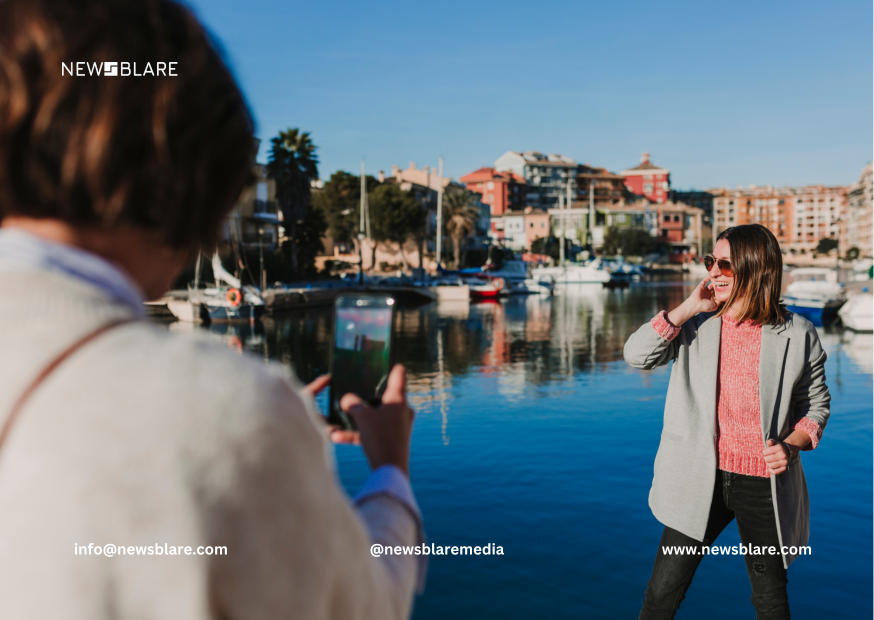 I liked it, I got it!
Nothing, just flexing my new drip!
Yes, that's my OOTD. Yes, I am sassy!
If you love me, compliment my outfits.
Just keeping my heels and standards high.
Look at this aesthetic human being!
Just can't choose the perfect outfit, cause I look good in all of them.
Oh, these new Gucci suits me very much.
An appreciation post for my wardrobe.
Uploading it twice cause the outfit is so nice!
Its Wednesday. No, it's the pink day!
When you spend half of your income on your outfits but still need more.
Ethnic Indian sarees are my comfort clothes.
With those glares on, you can touch me.
Looking bright even in basics.
Always wanted a floral dress. Now just look at this beauty!
My style reflects my personality. Whereas, my outfit tells my mood of the day!
Sweatpants, because it's a movie night!
Oversized drip! Looking dope!
Wearing your dad/boyfriend's T-shirts is the best!
I can do both, basic and badass!
My neckpiece screams gorgeousness.
Being fancy and calm at the same time!
Let them stare, you are indeed a divine creation of God!
I feel confident when I wear the perfect outfit.
17. Gaming Instagram Caption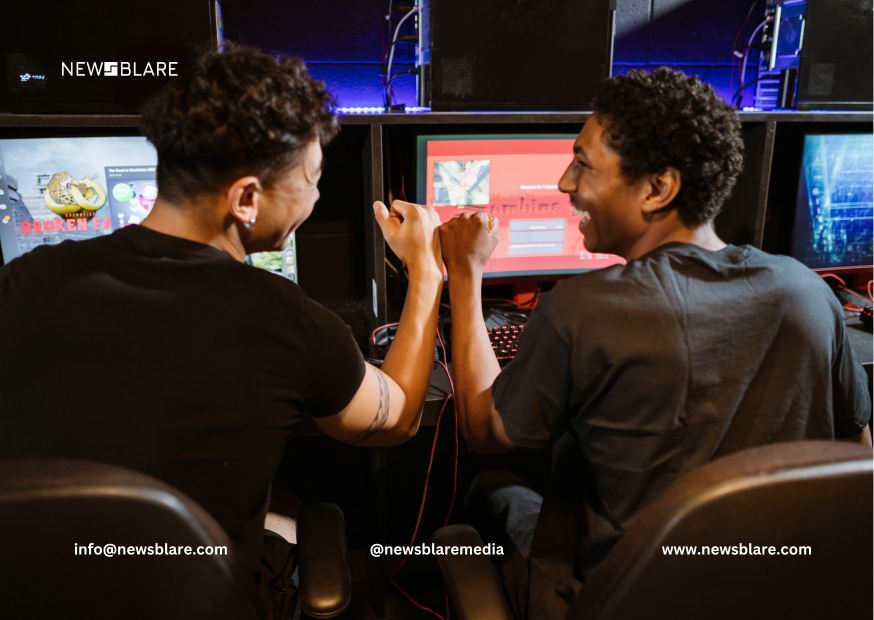 Don't disturb me when I am gaming!
I am in the middle of the game, don't call me.
It's not a gaming addiction, it's a commitment.
There is no happiest feeling than levelling up; in the game of course!
Eat, game, sleep, repeat.
Did I hear "winner winner chicken dinner?"
Waiting for the win!
The adrenaline rush when you have your enemies in front of you! Rush!
Is it just me or the numbering of games are so entertaining?
These games are definitely making my reflexes stronger!
Hey? Let's have a gaming session!
The satisfaction you get when you finally complete the level you've been stuck on for so long!
Who says happiness cannot be bought? Let me buy a new gaming station!
Let the game begin!
Life is like a game, so why not play one?
Losing does not mean you will give up. Try until it's done!
I am the game-changer!
If you love me, buy me a PlayStation.
I am just a casual gamer, playing casually.
The hero is here to save the world (and his squad).
Are you even a gamer if you don't have dark circles and glasses?
I will come back stronger!
Always up for gaming therapy!
Let's go, Samurai, we have to conquer the world!
Saving the world from demons on a regular basis. Yes, I am a gamer!
18. Summer Captions for Instagram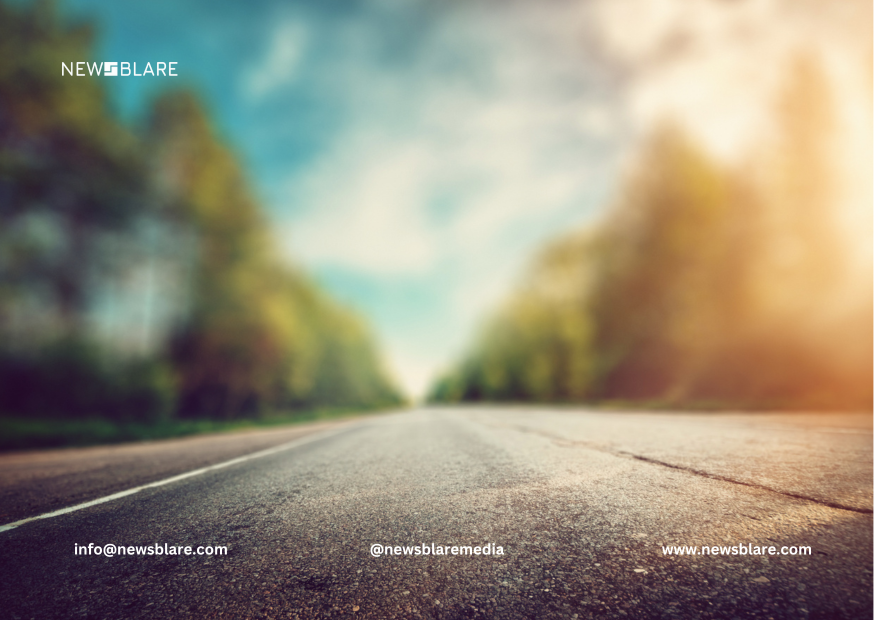 The sea is calling me!
It's that time of the year when I have to flaunt my summer body.
Yayy! Its summertime and we are ready with our glasses.
Ready to put on my resting beach face.
Sunkissed or sun-smooched?
Time to take out my flip-flops and rock in it.
Summertime means mermaid vibes.
Hey look, it's the sun getting out. Time for us to get out too!
It summertime, let's swim.
Time to get the summer tan!
Get your bikinis on girl, it's time to flaunt the summer body.
It is a wonderful world, indeed.
What a season, April showers are the best!
Caller tune- "Currently unavailable, soaking the sunshine and smelling the roses, please leave a message after the beep."
Sunbathing is my favorite kind of activity.
A little tan with coconut water = perfect summers.
It's that time of the year when you sleep under the sun.
Eat, sunbath, sleep, repeat
The summer breeze is what I live for.
If it wasn't for summer, I wouldn't have this beautiful body.
Hanging out with friends in the summer breeze.
My glasses say, "I am cool in summer."
It's time to consume plenty of liquids.
Stay hydrated and take in the vitamin D.
Summer is a girl's favorite season.
19. Song Lyrics Captions for Instagram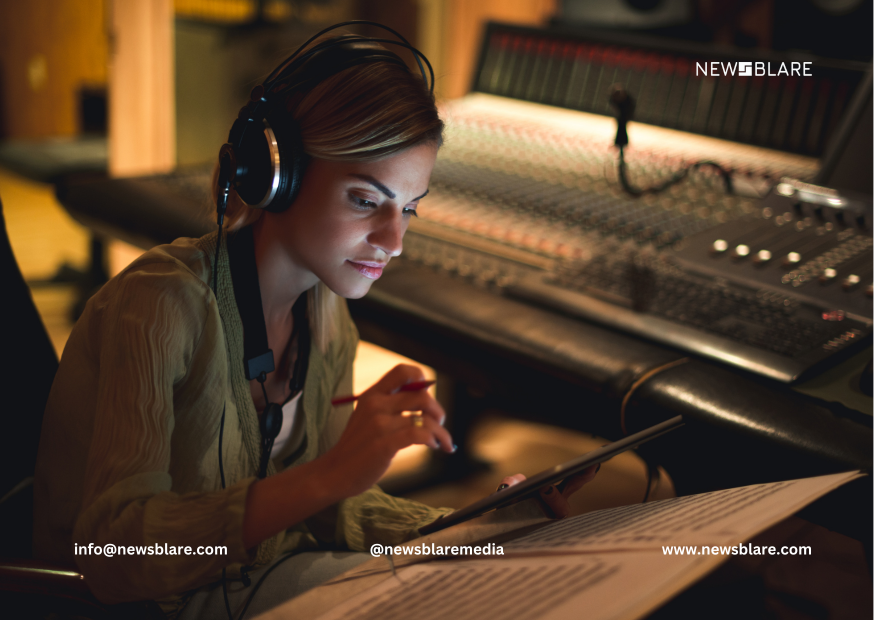 "If you give, you begin to live." — Dave Matthews Band, "You Might Die Trying"
"If I fail, if I succeed, at least I'll live as I believe." — Whitney Houston, "The Greatest Love of All"
"To appreciate the sun, you gotta know what rain is." – J. Cole, "I'm Coming Home"
"This may be the night that my dreams might let me know… All the stars are closer." — All the Stars by Kendrick Lamar & SZA
"You may say I'm a dreamer, but I'm not the only one." — John Lennon, "Imagine"
"Tonight, I'm a baller, babe." – Ariana Grande, "Successful"
"I'll stop wearing black when they make a darker color." — Wilson (Expensive Mistakes) by Fall Out Boy
"Feeling good living better." — Drake, "Over My Dead Body"
"Love is just a word but you bring it definition." – Eminem, "Love The Way You Lie Part 2"
"Don't hide yourself in regret, just love yourself, and you're set." – Born This Way by Lady Gaga
"My sense of self and my mental health Is much more powerful than any hint of wealth." – Guru, "Peace of Mine"
"If I fail, if I succeed, at least I'll live as I believe." — Whitney Houston, "The Greatest Love of All"
"Lightning strikes every time she moves." — Calvin Harris, "This Is What You Came For"
"Life is good." — Future & Drake, "Life is Good"
"Believe in your flyness, conquer your shyness." – Kanye West
"True confidence leaves no room for jealousy. When you know you are great, you have no need to hate." – Nicki Minaj
"My nationality's reality. And, yo: a prejudiced man is of a devil mentality." – Kool G. Rap, "Erase Racism"
"It ain't no fun if the homies can't have none."― Ain't No Fun by Snoop Dogg
"Written in these walls are the stories that I can't explain." – Story of My Life by One Direction
"There are desires that we all want to achieve, but remember respect is most greatest to receive." – Big Daddy Kane, "Children R the Future"
"I will overcome any hurdle or obstacle that's in my path." — OutKast, "Knowing"
"I'm on the pursuit of happiness and I know everything that shine ain't always gonna be gold, hey, I'll be fine once I get it, yeah, I'll be good." — Kid Cudi, "Pursuit of Happiness (Nightmare)"
"I'm way up, I feel blessed." — Drake, "Blessings"
"They say the loudest in the room is weak, that's what they assume, but I disagree." — Tyler the Creator, "911/Mr. Lonely"
"There's much more to life than dyin' over your past mistakes and people who threw dirt on your name." — Lil Nas X, "Sun Goes Down"
20. Captions for Instagram Bio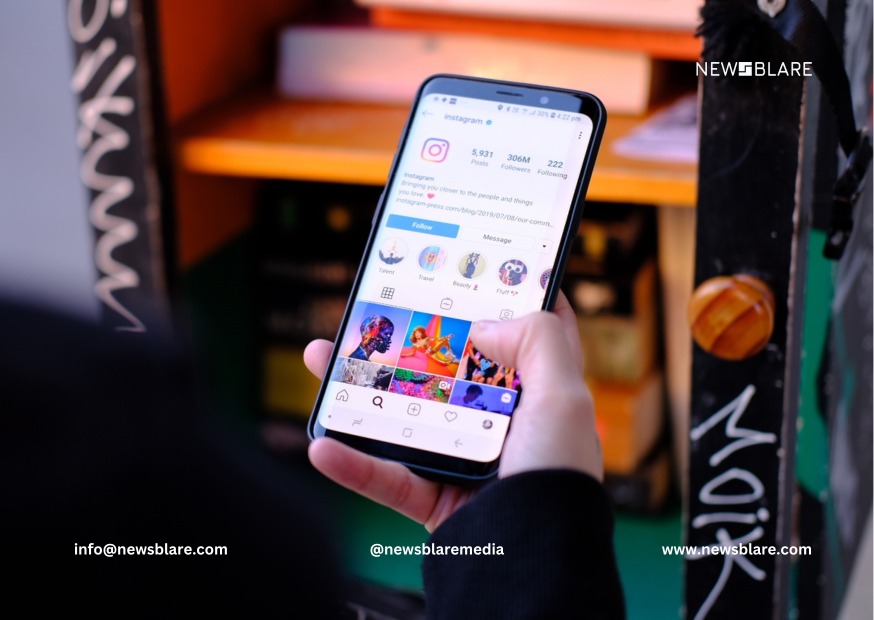 Lights out and away we go!
Instagram bio? But I was a humanities student.
Art is destruction!
Welcome to my unfiltered life, not everyone is allowed to see it though.
I am a professional procrastinator.
My best friend will keep on posting my cool photos on this account after my death.
I am gonna scare you in your dreams, trust me!
You can calm me down, with coffee and some fries.
No, I am not a writer, you can see that from my bio.
You will see the best of me here!
I don't have much time; I mostly overthink.
No puns are intended here (or maybe they are).
Are you going to just stalk me? Or follow me too?
Welcome to the world of fun and joy!
All I do is sleep and eat ice cream!
If you are here, might as well tell me the reason (or don't bother).
Visitors come and go to make you happy. Some while they come, some while they leave.
I am cool on social media.
I am here just because of FOMO!
The bags under my eyes are Luis Vuitton.
This person is taken… taken for granted!
I have a phase called… stay away!
You will find the happiest person here!
I am very different in real life.
Pretending its a *cool bio*
Conclusion
Having a social media presence nowadays is very essential. Whereas, looking for perfect posts and complimentary caption for Instagram always boost your social media. Whether it is a photo of you having fun, a nature photograph, playing with your pet, having fun with your friends, spending time, with family, or having a romantic time, perfect captions for Instagram will make your post look stunning.
If you are looking for perfect captions for Instagram posts, here we have the list of the best captions for Instagram that you can use and flaunt your pictures with. Tell your story or show off your attitude, use these captions for Instagram and use them however you like. We hope you find this article useful.
Also Read: