Now is the time to transform your house into a smart home. With today's consumer-friendly technology, it is easier than ever to install and program smart lighting, smart speakers, security cameras, video doorbells, smart thermostats, vacuum cleaners, and so much more that will make your life more convenient than you ever imagined. We've curated this list of the best smart devices available today based on only the most recommended and best selling smart devices. Having tested each and every product on this list personally, we strongly recommend each one.
1. Philips Hue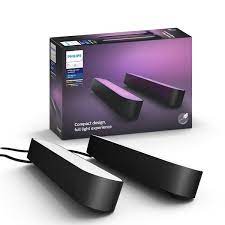 The Philips Hue smart light bulb is one of the best ways to start your smart home journey, and there is no better option out there. Just replace your existing bulbs with Hue bulbs – or choose from the array of LED table and floor lamps, wall lights both indoors and outdoors, ceiling pendants, light strips, or even a light bar. Each is responsive and comes in a variety of colors and effects.
2. Amazon Echo (4th gen)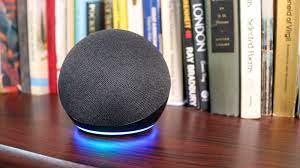 Amazon's fourth-generation Echo is a brand new device that's quite impressive for its $100 price tag. The Echo will always be king of the countertop thanks to its sphere-like profile, powerful sound output, and a few future-proof features.
3. Axis Smart Blinds Conversion Kit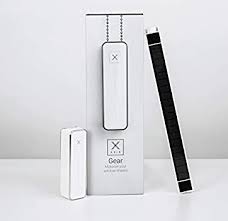 With Axis, you can make your existing window coverings smarter. The motorized battery operated WiFi connected controller replaces the existing hardware on your blinds. You can set up scheduling for your windows with Alexa, and of course you can open and close your blinds using voice commands.
4. Google Nest Mini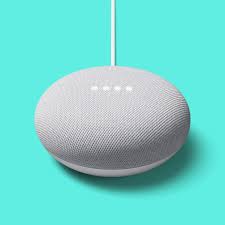 Nest Mini's power isn't as impressive as that of the Echo, but it's a good choice for Google users on a budget.
Given its price and profile, the Nest Mini has respectable audio quality. The underside has a wall-mounting notch, if that's what you're looking for. With an interesting presence detection mechanism that uses the speaker and microphone to detect your proximity to the Nest Mini, it can trigger LED indicators that can help you understand the otherwise obscure physical volume controls.
5. Arlo Pro 4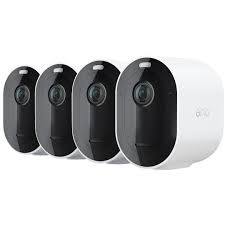 It's obvious why Arlo is a popular choice for home security enthusiasts. Although the Arlo Pro 4 doesn't have a 4K resolution like the more expensive Arlo Ultra and Arlo Ultra 2, it still has an impressive 2K resolution, which will be enough for most people.
The Arlo Pro camera is the first Arlo to come with a Wi-Fi connection, so it doesn't need a base station, making it more affordable. Even though it has Alexa and Google Assistant compatibility, if you want to use HomeKit, you'll need the base station.
6. Eve Energy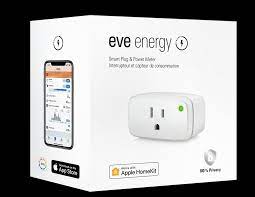 Smart plugs are one of the simplest ways to automate your home. However, the Eve Energy smart plug is more than just a means of controlling devices hooked up to it. In addition, it gives you an estimate of the cost of powering certain devices in your home. It's a great way to save some money and be more environmentally friendly.
7. Ecobee SmartThermostat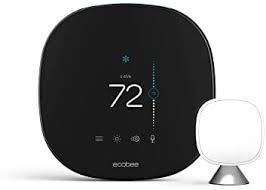 Ecobee SmartThermostat 5 has all the features we enjoyed about its predecessor, Ecobee4, including Alexa built in, a slick touchscreen interface, and a remote sensor that ensures your entire house is being heated or cooled properly. However, the newest version has a better speaker so you can actually use it to listen to music, to use all of Alexa's features (including Drop-in and messaging), and to integrate Spotify. In addition to having a longer battery life, the remote sensor also has a better range.
8. TP-Link Kasa Smart Plug Mini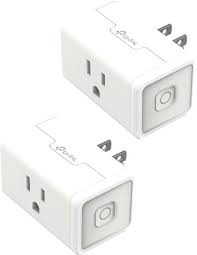 Anyone interested in trying out a connected home device usually starts with smart plugs. Toggling power on and off remotely is easy and they're cheap, simple to install and perform a useful function.
9. August Smart Keyless Doorlock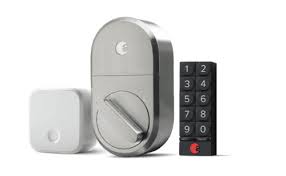 Physical keys will become a thing of the past thanks to August's smart doorlock. You can lock and unlock your front door with Bluetooth and the paired app, as well as monitor the status at any time. You can also give someone temporary access to your house without giving them a key.
10. Nest Hello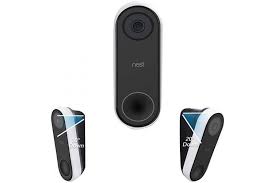 Nest Hello is one of the best smart home devices in terms of recording quality, making it one of the best. Also notable are its speaker and microphone. Nest's camera recognizes faces and even announces their presence when they arrive at your door. You can use this feature, too, if you have a smart lock, so you can let people into your home when you aren't there to let them in.
Conclusion
Here are some smart home basics you should know. In order to handle all of the smart devices that you'll add to your network, you need a high quality internet router and a strong internet connection. The purpose of smart home devices is to automate your everyday life. Lights that turn on when you wake up, thermostats that adjust based on whether anyone is home, and security cameras that alert you when people are detected – these are all conveniences that are hard to live without once you get them. Smart home devices should always be purchased from trusted brand names. Knockoff brands are cheaper, but they sacrifice a lot in terms of intuition, privacy, and reliability. You shouldn't skimp on trusted brands when it comes to upgrading and converting your home into a smart home.
Also Read: Guide to Start Cloud Computing Based Business from Scratch