Over the past year, webinar marketing has become increasingly popular. The world has gone digital, so it's no wonder business owners have become so focused on choosing the right webinar software.
B2B businesses use webinar marketing extensively, and B2C brands have also begun using it.
Even now when businesses are moving in-person meetings and events into a virtual environment due to COVID-19.
The advantages of webinars are the opportunity to connect with your audience, as well as answer their questions at scale. Even while you are sleeping, you can automate webinars.
To help you get started with your own webinar strategy, we'll run down some of the Best Webinar Software available right now.
1. WebinarNinja.
With WebinarNinja, you can create webinars on your own and produce them with ease. The easiest tool to use, with a thank you and sign-up page that you can create in under a minute, they are known as one of the top Best Webinar Software.

Key Features:
Live chat that is lightning fast.
You can share your screen instantly.
Organize multiple polls before, during, as well as after the webinar.
A timed offer will appear during your webinar at any time.
Automated emails and drip campaigns.
Moreover, landing pages that convert well for registration.
2. Livestorm
Livestorm offers more than marketing tools for webinars. It has a lot more features than you'd expect (automated sequences, autoplays, etc.).
Key Features:
Webinars can be automatically replayed at regular intervals each day, like every hour.
The site informs users of an upcoming webinar and entices them to register on the spot.
Live webinar format: The typical live webinar format
Take polls or tests on-the-spot with live attendees
3. Demio
Demo combines no-download webinars with marketing tools for lead generation in an excellent way. A modern player with a nice user interface delivers high-quality streams. There are options to customize nearly everything to match your brand.
Key Features:
Cloud-based, automated events and recordings
With handouts, polls, and chats, the waiting room experience was excellent
Insights and analytics built in
Easily integrated marketing tools
Event reminders and email automation
4. EverWebinar
EverWebinar is one of the popular tools built directly into WebinarJam, but can be purchased separately or in bundles. Small and medium businesses can benefit from the virtual events generated by EverWebinar by generating leads and increasing sales. AppSumo, Podia, and other big brands trust it.
Key Features:
You can switch between Webinar Jam and EverWebinar in one click
Count your audience erroneously
Live performance statistics
Creating evergreen events from live events
A just-in-time online event starts once the registration process is completed
5. WebinarJam
In contrast to EverWebinar, WebinarJam focuses on evaluating live webinars. As a live Best Webinar Software, WebinarJam does not provide automation or scheduling, so it's rather like a traditional webinar platform. However, it integrates perfectly with EverWebinar to provide a complete webinar solution. The combination is cheaper and more capable than most of its competitors.
Key Features:
WebinarJam provides online streaming via Facebook Live, Youtube Live, and the JamCast proprietary broadcaster.
Record webinars and use them in EverWebinar.
Also, ensure brand consistency with branded pages.
Use a whiteboard and a live chat feature to interact with viewers.
6. LiveWebinar
Using LiveWebinar, you can host webinars, share screens, watch live videos, record your screen, broadcast via social media, and much more. Featuring 42 data centers, 99% SLA, and hosting over 1000 users, it has over 42 data centers.
The software allows you to participate in and conduct webinars directly from internet browsers such as Chrome, Opera, Firefox, etc. – without installing or downloading software.
Key Features:
You can use the WhiteBoard feature to visualize your ideas by highlighting documents and videos. Viewers can also draw on the board.
Make your webinars Prezi-driven.
You can set up breakout rooms during live meetings even if your main room is full.
Hosting up to 1000 people is possible
7. WebEx
The WebEx meeting and collaboration platform has more features than just webinars, such as online meetings, training sessions, and interactive presentations. This makes it stand out from the tools we've evaluated so far, despite very similar pricing. Demio offers a very different set of features than GoToWebinar, so you get a lot for your money.
Key Features:
You can host a variety of live events, meetings, and training sessions using webinars and video conferencing.
Tools for brainstorming and chatting: Interactive whiteboards and other collaboration tools.
It is possible to share files and apps for an improved workflow through file sharing.
An automated call will also call people to invite them to your webinar.
8. WebinarsOnAir
WebinarsOnAir is perfect for those looking for affordability. You can even host any type of webinar effectively with all of its essential features. Users will also find it easy to use.
Key Features:
In under a minute, schedule a webinar for up to 50,000 attendees
Retargeting with "Tracking Pixels" creates "laser-targeted audiences"
Featuring live-chats and Q&A
Allows up to 10 people to speak at the same time
9. ClickMeeting
Currently, ClickMeeting is another tool that is dedicated to providing webinars, and it offers all the features you might have expected. One major thing is missing again, and that's the automated relay feature. However, webinars can be recorded and shared.

Key Features:
A subaccount can be assigned to different team members to manage webinars.
"Waiting rooms" and custom invitations.
Webinar recordings are available for download and sharing.
You can also use dynamic presentations, an interactive whiteboard, videos, and live chat to engage viewers.
10. GoToWebinar
My next choice for webinar software is GoToWebinar. Organizing your webinars is easy with GoToWebinar, so you can focus on reaching more audience members and growing your business instead of dealing with the clutter and confusion that come with it.
Choosing the date for your webinar is all you need to do, and then everything else is also handled automatically.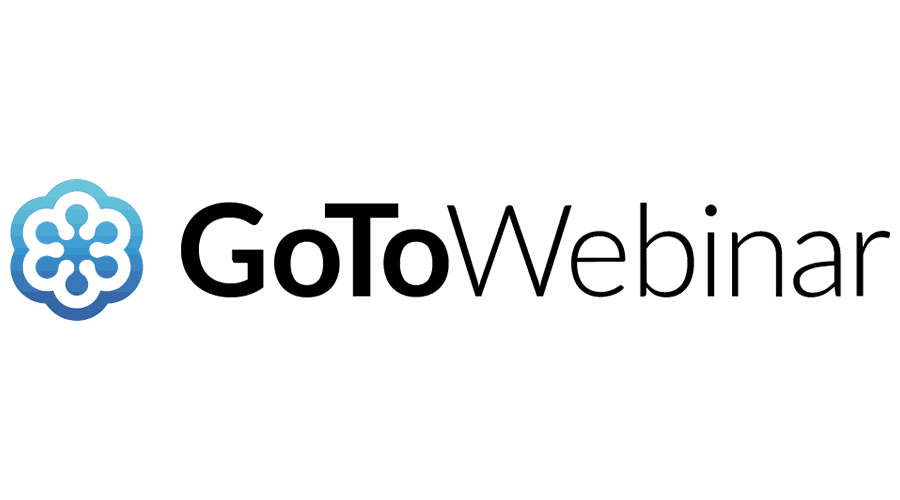 Key Features:
Events pre-recorded.
Analytical power.
Moreover, high-definition video quality.
A 24-hour customer support service.
GoToMeeting integrations.
Final Thoughts
You need to consider your specific needs when choosing a webinar platform. Nonetheless, we recommend exploring the options we've covered in more detail.
Also Read: 10 Powerful Mind Mapping Software You Need to Check Out!