We rely on the best mobile network just as much as we rely on our mobile phones and smartphones. Our lives revolve around them. Even though mobile phones have a variety of features, they are an ideal instrument to be used daily. Our elders used to write letters to our relatives and homes when they lived far from us. Our worst experience was waiting long for the letter to teach them and even longer for the letter to receive from them.
As a result, it can be said that the system of sending and receiving letters was long and time-consuming. Technology progressed and led to the invention of mobile phones. It was certainly a major change for us. People's lifestyles did change a great deal as a result of mobile phones.
Using the phone, we no longer needed to wait for others to respond because we could just dial their numbers and talk straight to them. International networking was then brought about by the Internet. Hence, with the internet, we can do most things like chatting, marketing, etc. Is there any way to get this internet to meet our demands?
List of the Best Mobile Network in India
Bharti Airtel
JIO
BSNL
VI
BHARTI AIRTEL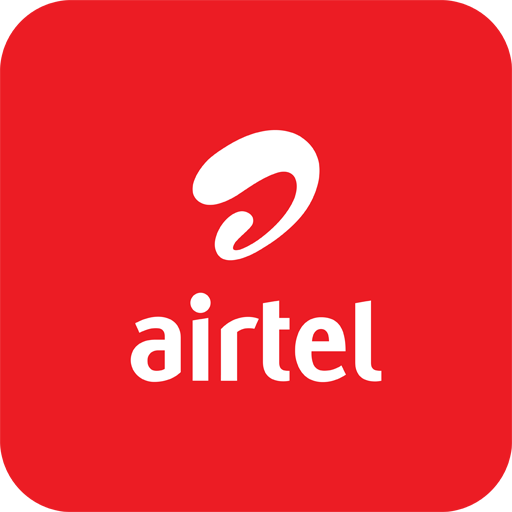 One of Airtel's most important characteristics is its longevity and trustworthiness. In addition to being called Bharti Airtel, it is an Indian Telecommunication Service provider.
It has almost 411.42 million users and is the second-largest mobile network operator in the world.
Sunil Bharti Mittal founded the company on 7th July 1995. Its headquarters is located in New Delhi. It is also a major provider of Fixed Line Telephone, Broadband, Mobile Network, Satellite Television, Digital Television, etc. The services provided by Airtel are trusted by most of the users in India who consider it the pioneer in mobile networking.
Merits
Airtel is the oldest network in India with millions of users worldwide. There are reasons behind it. Airtel has the most towers. With Airtel's long experience in the telecom industry, it has a lot of towers throughout the country. Even in remote areas, you are guaranteed to receive calls and access low-speed internet.
You can also save battery by having a good network! You can easily switch to 2G mode if you are an Airtel user and do not need high-speed internet right now.
It has been reported that Airtel's internet speeds are faster than those of other providers.
Demerits
It is expensive to subscribe to an Airtel plan. Compared to the others, they are much more expensive.
Many users complain about poor customer service. There isn't a timely resolution to the customer's problem!
JIO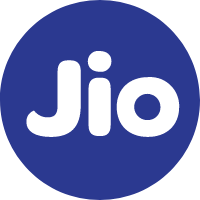 No one is unaware of Jio. As quickly as it entered the telecom industry, Reliance Jio demolished all its competitors. Reliance Networks, the company behind Jio, was established on 15 February 2007 and has been operating since then. On December 27, 2015, it was launched as a beta project, and it became available officially on September 5, 2016.
There is nothing more to it than history. Approximately 369.93 million users make Jio the third-largest operator in the world, according to reports. subscribers and counting. Jio is being The main reason for its use is its low-cost data and call services. Due to the launch of LYF Jio, a double wave of seeking took place.
Merits
A free internet service named LTE was introduced by the company the first time, which provides a faster connection compared to 2G and 3G.
Jio's calling service is completely based on Voice over, which is known as VoLTE.
Customers can make free calls and send free SMS messages. As per TRAI rules, the maximum number of messages is 100.
Unlike the others, Jio provides free-roaming throughout the country.
Demerits
There are no cheap data plans like 50 paise per gigabyte. To use calling and messaging services one needs to have a tariff plan.
A non-VoLTE phone cannot make or receive calls or messages.
Unlike other networking companies, Jio provides unlimited night data for just two hours, from 2 to 5 AM.
BSNL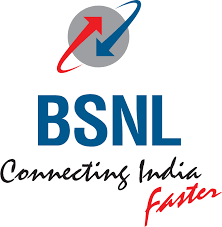 It is impossible to meet someone who has not heard of BSNL if you have been around for an extended period. BSNL has been providing networking services since before most of us were born! Indian Communications Corporation Limited is BSNL or Bharat Sanchar Nigam Limited. There is no better mobile network in India than this.
Founded on October 1st, 2000, it was incorporated by the government of India. BSNL is also India's first and only state-owned networking organization and the largest fixed telephony provider with about 60% market share. In terms of both wireline and wireless networking, it is India's largest wireline telecommunications network.
Mobile services, internet, broadband, internet television, fixed-line telephone, and IPTV offered throughout India and in Mauritius.
Merits
BSNL offers some of the lowest tariff plans compared to other networks.
The company has been in the networking market for a long time, and since it is a state-owned company, it has wide network coverage in both rural and urban areas.
Current plans offered by it are competitive and low-cost.
Customers very well taken care of by the customer care service.
BSNL recently announced free roaming services all across the country, so you won't have to buy new SIM cards over and over again.
Demerits
There are no 4G services from BSNL yet.
It may seem unappealing to many that old companies like BSNL are now looking so outdated.
There may be problems with the network speed in remote areas.
VI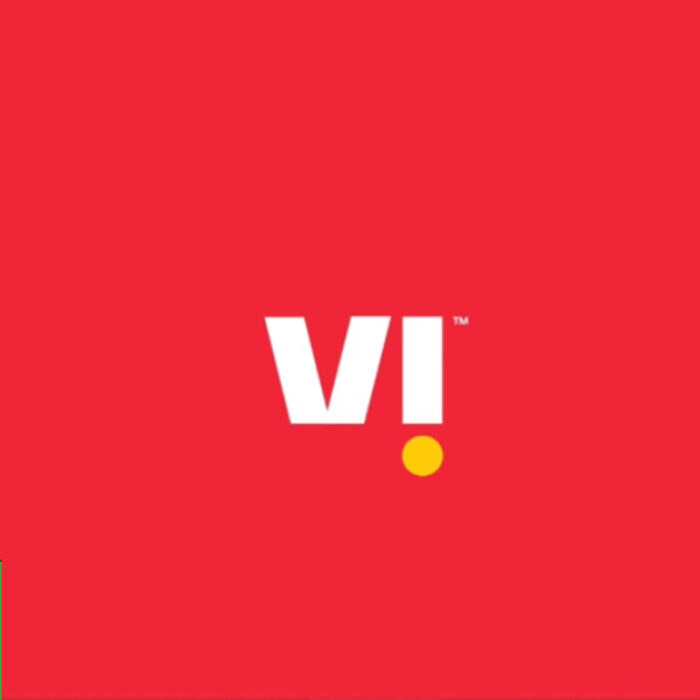 In the last quarter of 2020, Vodafone Idea, which recently rebranded as Vi, had the fastest 4G download and upload speeds, according to Ookla, an internet testing, data, and research firm. A company that analyzes data. The telco noted that GIGAnet from Vi has been verified as the fastest 4G network for average download speeds in 16 Indian states – Chhattisgarh, Maharashtra, Gujarat, West Bengal, Delhi, Kerala, Madhya Pradesh, Jharkhand, Sikkim, Assam, Manipur, Uttar Pradesh, Tripura, Mizoram, Rajasthan, and Nagaland. Vodafone is now offering VoWiFi services in Maharashtra-Goa, Mumbai, and Kolkata.
Merits
This game is relatively new. Customers can choose from a variety of amazing offers.
Fast internet is provided by this provider.
Demerits
In these days of Jio and Airtel, it might seem unattractive to stick with the old ones like VI.
It may be difficult to access the internet from remote areas due to the slow network speed.
Also Read: 10 Best Phones Under 10000 With Almost Double Features