List of Indian Companies with Monopoly in Their Industry: How many Indian companies can you name that have monopolies? In today's article, we identify one of Warren Buffett's favorite categories: monopolies, but in the Indian market. Monopolies are companies with a major competitive advantage and are market leaders. Keeping market share of these companies and their products is extremely difficult.
Stocks of these companies are known as MOAT stocks in investing, however. The moat around a Medieval castle used to be a hole. Invasors would have a harder time attacking the castle with this defense measure. Castles are more secure and protected by deep and wide moats. This Moat is either a barrier to entry like high capital, government restrictions, or a business advantage that a company has that makes it difficult for competitors to compete with them.
Today, we take a look at the public Indian companies with monopoly in their industry. Often, they have little or no competition in their field. Come on, let's get started.
Top 10 Indian Companies with Monopoly
The following are the Indian monopolies, i.e. the companies with a dominant position as a monopoly: (Company – Share of Market)
1. IRCTC – 100%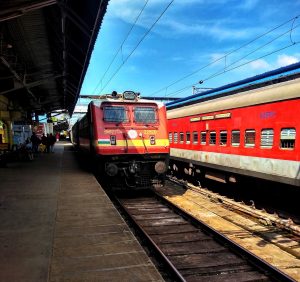 The IRCTC is the only company that operates in the Indian market and is a state-owned company. As a result, it is a monopoly as consumers have no other choice. Founded in 1845, the business has a long history. One of the largest railway companies in the world, it employs millions of people. The rail industry is generally regarded as a monopoly. The rack can only be used by one train at a time.
Some countries, such as the UK, have introduced private players by allowing them to bid for rail lines. Additionally, India announced earlier this year that it would be opening the sector to players.
2. HAL – 100%
Hindustan Aeronautics India Limited has a very significant role to play in the Indian defense industry and represents the Indian aviation industry. Walchand Hirachand, a resident of Mysore, founded the company in 1940 with the intention of manufacturing aircraft in India. Today, the company is state-owned and associated with the manufacturing and assembly of aircraft, jet engines, and helicopters. 
3. Nestle – Cerelac – 96.5%
Nestle offers Cerelac instant cereal as a supplement to breast milk for infants 6 months and older. Founded in Switzerland in 1866, this company is one of the world's leading nutrition and health companies. As a market leader in the baby food segment, it has spent over a century in the Indian markets. Despite operating in an open industry, it holds a market share of 96.5%.
4. Coal India – 82%
The company produces coal and refines it. In addition, it is the biggest coal-producing company in the world. Owned and managed by the Government of India's Ministry of Coal. India's coal production is accounted for by the company at 82%. The government only announced this year that the coal industry would now be open to commercial mining, possibly ending the monopoly.
5. Hindustan zinc – 78%
A leading company in the Indian zinc industry, Hindustan Zinc Ltd. holds 78% of the market share. A public sector undertaking, Metal Corporation of India began operations in 1966. As of today, the company has a 64.9% stake in Vedanta Limited while the Government of India holds 29.5% of the company.
6. ITC- 77%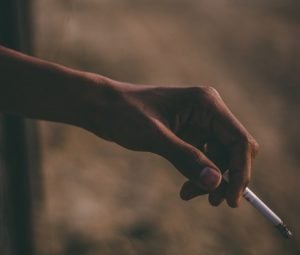 Since the turn of the century, it has evolved into a conglomerate. Yet the Indian cigarette market still holds a strong 77% share of the company's cigarette business. The company's ability to create products for different types of customers is the result of the expertise it has built in the field.
There are a variety of brands from ITC, including Insignia, India Kings, Classic, Gold Flake, American Club, Navy Cut, Players, Scissors, Capstan, Berkeley, Bristol, Flake, Silk Cut, and Duke & Royal. Another advantage of the brand is its nationwide distribution and supply chain network, which goes beyond experience in the market.
7. Marico – Oil Products – 73%
Marco is one of the most well-known FMCG companies in India, but its most successful brands are Saffola and Parachute. Despite being in the segment for only three decades, the company has made significant progress. Market leader Safola occupies 73% of the market share for premium refined edible oils. Compared to Parachute, the latter occupies 59% of the market.. They also account for 90 percent of their income.
8. Pidilite – 70%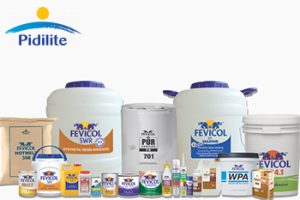 Among Pidilite's products are adhesives (Fevicol and M-seal), paint chemicals (Dr. Fixit), automotive chemicals and industrial adhesives. Currently, it also holds a 70% market share in the adhesive and industrial chemical markets.
9. CONCOR – 68.52%
In India, Container Corporation of India Limited (CONCOR) falls under the Ministry of Railways. Founded in 1966, the company also aims to containerize cargo transport in the country. Cargo carriers, terminal operators, warehouse operators, and MMLP operations also make up the company's core businesses. In 2019-20, they have a market share of 68.52% in domestic business.
10. BHEL
Indian multinational BHEL is a leading power equipment manufacturer and India's largest engineering and manufacturing company. Energy-thermal, hydro, and gas products are offered by this company. Nuclear and also solar PV, transmission, transportation, defense & aerospace, oil & gas, and water. In addition, it is also the world's largest manufacturer of emission control equipment