Proposal Software are crucial to the success of many companies. Having slow or convoluted processes makes this difficult. A proposal often passes through several hands before it reaches the client.
For the process to be as smooth as possible, proposals must be able to be written, shared, and tracked. It's for this reason that you'll find many businesses are now using proposal software.
You might find this list of 10 Proposal Software useful if this is something you're considering. Let's review.
1. Proposify
In the design editor of Proposify, users can create proposals while maintaining the looks and feel of their brand. A wide range of proposal templates is available, including some specific to certain industries, such as construction and advertising.
With its built-in, legally binding signature tool, this tool can increase sign-offs and allows prospective clients to sign documents digitally on any device. The system also allows clients to input desired information directly into the document, helping to reduce back-and-forth between the representative and client.
2. Prospero
A great proposal software geared toward freelancers, but suitable for all kinds of businesses. It makes it easy to create good proposals quickly. It is 3x faster than similar platforms.
Freelancers who are competing with each other for the same prospects should take note of this. When you have an application that generates professional proposals in minutes, your chances of winning a client increase.
Using the tools built into its content generation, this is possible. Designers, developers, video artists, and writers have ready-made content at their disposal. With just a few clicks, you can turn your proposal into an invoice.
3. Better Proposals
Great proposals aren't just accidents, they are carefully constructed. The tool does just this. Designed for creating professional-looking proposals, it contains over 60 templates.
It is easy to customize the design to match the colors of your company with the ability to import your logo and images. By previewing as you go, you can see how it will look to the client. Pipedrive, Salesforce, Zoho, Highrise, Base, Nimble, Capsule, Hubspot, and Stripe are some of the CRMs that can be integrated with Better Proposals.
This tool is also useful for integrating video into your proposals as well as for making visually appealing proposals. You can embed videos using Wistia, Vimeo, or YouTube.
4. RFPIO
Some of the world's smartest companies rely on RFPIO, the industry's first AI-enabled RFP software, to manage responses to RFPs, RFIs, Security Questionnaires, and DDQs. By integrating robust APIs, teams can also make content more accessible, improve content quality, and collaborate without boundaries.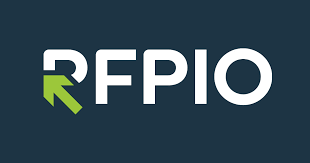 5. Bonsai
Providing freelancers with a comprehensive set of tools, Bonsai offers an integrated platform that is easy to use. It creates professionally formatted proposals, but the limited automation required to enter client information manually is quite a hassle. There are limitations to the proposal features, but they are balanced by the affordable pricing and broader freelancer business tools on the website.
6. Xait
It allows teams to collaborate on document creation, management, and production. It features automatic formatting and automatic numbering, custom layouts, reusable content, exportation formats, and more.
Writing, formatting, and templates extremely useful tasks that can be automated with XaitPorter. Anyone with an interest in automation can utilize these features quite easily.
This list of partners suggests that some integration may be possible with Xait: SalesEngine, Artbox, Salesframe, Oracle, Right BI, Marcura, and Sysco.
When evaluating the criterion, integration cannot be understated. In addition to Xait's limited integration with Excel, a relatively important program, they did not clearly state all integration options on their website.
7. Qwilr
Qwilr creates beautiful proposals that tell a compelling story for your clients. The default settings and editing options in this software are among the best of all the software we reviewed. The platform's easy-to-use interface allows you to make informed decisions about your designs.
The Qwilr proposal development process does not have certain automation. In addition, the Variable function, which is used to enter company information, is not available. This beautiful document will not include a potential client's name or address. The lack of automation also means that every proposal will take longer to prepare. Due to this, the visual strengths of Qwilr must temper by its limited automation.
8. GetAccept
Your role is to close as many deals as possible. GetAccept excels in this area. With one click, you can upload and send sales documents.
In the construction, freelance writing, and design industries, this can greatly increase your chances of winning proposals. The competition is fierce in these fields, so you must be quick.
Documentation and tracking allow you to analyze the process and results. If a client opens proposals, you'll know which parts were the most popular. That will also help you improve your proposals in the future.

9. HoneyBook
With HoneyBook, you can create useful but basic business proposals containing the key feature that makes proposal creation software valuable. Although its format and content options limited, it compensates for that through the auto-population of client information. By removing the need for manual proposal editing with client information, this feature enables rapid proposal preparation.
Among HoneyBook's suite of small business management tools, proposals are one feature. Invoicing and appointment tools also automatically feed into proposals, making it easy for the company to manage everything in one place. The HoneyBook platform also allows for unlimited users with one paid plan, so teams can collaborate on one platform.
10. And Co
A platform like this is ideal for freelancers. Created by Fiverr – an online platform widely used by freelancers. And Co lets you easily create branded proposals with a few clicks.
Prospects can easily sell on you or your business by displaying custom images and slides. From the proposal, the recipient can e-sign and pay your deposit.
You can also embed a freelance contract in the software as well. Having the prospect sign your contract and proposal can streamline the process so you can begin your project immediately.
Also Read: Top 10 Low-Cost and Profitable Business Ideas for College Students