Payroll services make calculating employee pay, delivering payments, and sending tax forms easier. When you have more than a few employees, payroll can become complicated and difficult. So you can focus on running your business, payroll services do all of the hard work for you and make sure that you are up-to-date on any state-specific laws. Payroll services that offer an automated solution will collect time, calculate and process payroll, as well as provide free tax filings at the end of the year.
Having reviewed numerous payroll services, we selected the top 10 based on pricing, features, ease of use, customer service, and more. The list is below.
1. OnPay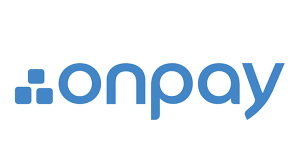 Small businesses use OnPay as their number one payroll service provider for good reason. In addition to catering to small businesses, OnPay can also serve mid-sized businesses well.
With a simple system navigation, OnPay offers restaurant businesses and other businesses that need to account for employee tips industry-specific features.
The OnPay plan also includes unlimited payroll runs, mobile access from any device, direct deposit capabilities, and multistate payroll capabilities. Employees can also self-serve and onboard themselves.
2. Gusto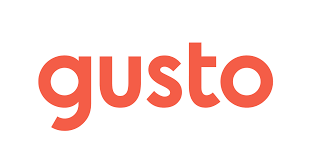 With Gusto Payroll (previously known as ZenPayroll), employers are able to automate many of the repetitive, boring, and error-prone tasks associated with human resources and payroll management.
Gusto offers everything in one place, including payroll, 401(k), and workers' compensation—plus they probably integrate with your existing accounting, time tracking, and benefits administration software.
3. Intuit QuickBooks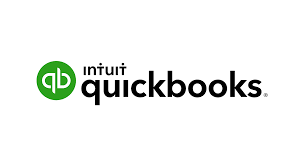 There are a number of features that QuickBooks Payroll has in common with Gusto, including health benefits for employees. Due to the robustness of QuickBooks Payroll's offering and its seamless connection to QuickBooks Accounting, the most widely used accounting software for small businesses, it is our runner-up for best overall. Intuit has a slightly higher price than Gusto, but it offers a good service and an overall good fit for just about everyone, especially if you use QuickBooks.
4. Square Payroll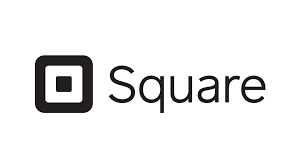 When it comes to payroll processing, it's hard to beat Square Payroll. Available in all 50 states, it's fast, easy, intuitive, and tech-friendly.
Retail businesses that already use Square POS and hire contractors or hourly workers will find this to be one of the best payroll services out there. Square allows your hourly employees to clock in and out anywhere they are, and takes care of paying taxes for you.
Generally speaking, Square Payroll is much more affordable than many competitors, especially when it comes to integrating with a full suite of benefits providers so you and your workers can access health insurance, 401(k), and more.
5. Patriot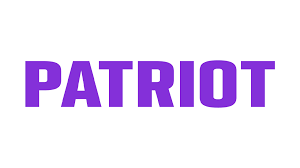 Despite Patriot Payroll's lack of well-known status, it offers many of the same features as the other payroll applications discussed here. In addition to offering free direct deposit, an employee portal, and a free payroll setup, Patriot Payroll offers two plans designed specifically for small businesses.
There is no tax filing or remittance included in the Basic plan.
Patriot Payroll's easy-to-use interface provides intuitive navigation, and everything is included in the price. You do not need to download a mobile app to use the software. Additionally, the application includes a great accrual rule option to keep track of employee PTO easily.
6. Wave Payroll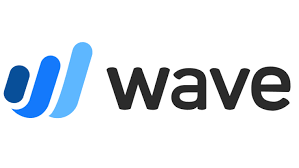 Wave Payroll is option based on their flat-rate pricing, which is based on your state, rather than a tier-based price model. In addition to Free Accounting and Invoicing, Wave also offers Payroll, which makes it even more affordable. You can try Wave's payroll software for free for 30 days, and it is simple, easy to use, and free. Only 14 states offer free tax filing. 
7. Paychex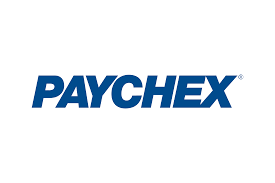 Provides all-inclusive, scalable payroll and HR solutions with top-notch customer service
Paychex offers payroll services for any business, but its small business product — Paychex Flex — should not be overlooked.
The SaaS solution is a great option for small businesses and individuals with one to 49 employees. It can handle payroll, taxes, business insurance, 401(k)s, and HR management. Cloud-based, mobile-friendly, Paychex offers 24/7 customer support to assist you with complicated questions.
8. SurePayroll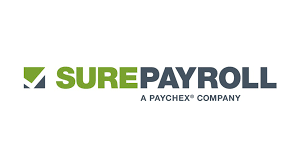 The SurePayroll software is designed for small businesses and includes a version designed specifically for those paying domestic staff. SurePayroll automates the entire payroll process for businesses with 10 employees or less. A major benefit for the already overworked business owner.
You can track time and attendance, direct deposit, and new-employee reporting with SurePayroll. A mobile app for Android and iOS devices also allows for tax reporting and remittance.
9. Justworks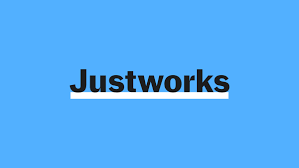 Using Justworks, you can outsource all of your payroll to a professional employer organization (PEO) and have it handled for you. In contrast, PEOs have the disadvantage that your employees are technically your employees. So when something goes wrong, you are less in control. The best payroll service we've found is Justworks because it's easy to use. Pricing is competitive, and you can outsource HR functions as well. 
10. ADP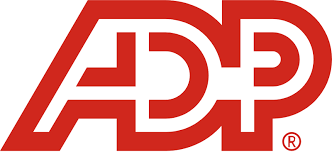 One of the oldest and best-known names in payroll is ADP, or Automatic Data Processing. ADP Payroll pays over 600,000 companies across the nation. Payroll service is available to companies of all sizes, no matter how many employees they have or how large their company is.
You can track payroll and taxes, time and attendance, benefits, insurance, and more as part of ADP's small business packages (designed for one to 49 employees).
Conclusion
Why not use a payroll service that simplifies the entire payroll process instead of trying to figure out how to do payroll manually? For your consideration, we have compiled a number of great options.
Also Read: Ultimate Guide to Quote to Cash: A small business guide