There is nothing like watching a movie to make you feel relaxed and entertained. However, they can also provide a glimpse of real-life that is both surreal and meaningful. Several acclaimed films have successfully depicted the inner dealings of brokers and intraday traders in the world of finance as well. Through these Movies to Gain Insight of Stock Market, one can get into the world of finance while also having fun.
Despite the exaggerated portrayal of financial events, all resulting from hysteria and drama, the message is clear. By spending their precious time and money, viewers become better informed and more in touch with the realities of global recessions and other economic crises. In this article, we list 10 Movies to Gain Insight of Stock Market.
1. Rogue Trader (1999)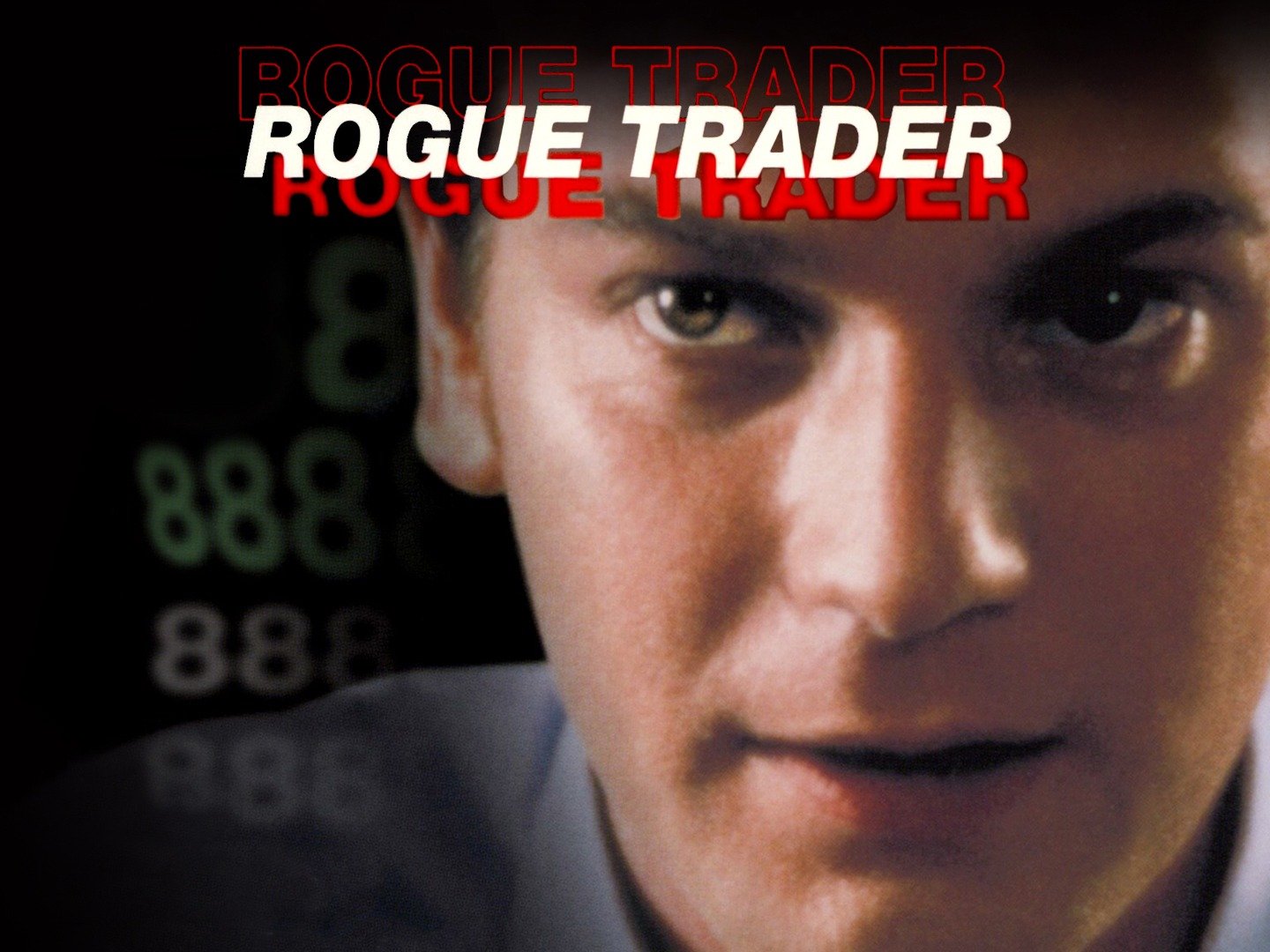 An exuberant derivatives trader destroys his bank after taking too many risks. This is based on a true story about a successful derivatives trader. Viewers can benefit from this film by understanding how derivatives work and their significance.
Nick Leeson, a star derivatives trader at Baring Bank, is the subject of this true story. In 1995, Barings Bank went under due to his reckless trades. According to the movie, Leeson's book Rogue Trader inspired the film. The world's second-oldest merchant bank, Barings, lost $1.3 billion because Leeson covered up one bad trade through a series of derivative contracts. It is one of the top Movies to Gain Insight of Stock Market.
2. The Wolf of Wall Street (2013)
With this Hollywood blockbuster, an acclaimed stockbroker named Jordan Belfort's life and career were portrayed. The movie follows Belfort's journey as he goes from an entry-level job to big losses due to Black Monday, to a pump-and-dump scheme involving penny stocks, to opening a new firm that is investigated by the FBI and SEC. The movie is arguably one of the best stock market films, covering both the finance world and its corrupt underbelly.
3. The Big Short (2015)
In this film, Michael Lewis explains how housing bubbles caused the financial crisis of 2007-2008. The US mortgage market was bet against by a group of investors in 2006-2007. As their research progressed, they discovered the market's flaws and corruption. Rating agencies play a significant role in the entire disaster, as shown in the movie. As well, the report demonstrates how the Securities and Exchange Commission failed to monitor and regulate mortgage-backed securities.
4. Money Monster (2016)
This movie is about Kyle Budwell, who invested $60,000 in IBIS after Lee Gates, a renowned financial expert, recommended it on his show. Kyle takes Lee and Patty hostage to know why stock drops so drastically, putting them in a difficult situation. The movie demonstrates the danger of blindly trusting market analysts.
5. Inside Job (2010)
It's a documentary that reveals how the global recession began in 2008 and traces the days leading up to it. As Matt Damon narrates, key decision-makers and stakeholders in finance participate in high-profile interviews. The combination of all these elements combines to make this a must-watch movie, especially for people seeking the truth behind what happened and the maze of greed and power in its worst forms. It won the New York Critique Circle Award and an Academy Award for being the best documentary of 2010.
To learn All about Technical analysis in stock market you can see our detailed article here.
6. The Wizard of Lies (2017)
A true story about American stockbroker and investment adviser Bernie Madoff, The Wizard of Lies tells the story of his life and times. An investigation into Madoff's books reveals several irregularities around the year 2008.
Investigators uncovered one of the biggest scandals in Wall Street history due to these irregularities. Until this point, Madoff, who enjoyed a good reputation in the financial world, was now a primary suspect in the case. As a result, investors lost multibillions of dollars and an empire collapsed. This course resulted in a sentence of 150 years imprisonment for Madoff. A man's greed also caused hardships for the family of the main character.
7. Margin Call (2008)
The film focuses on the financial crisis of 2008. The crash seems to have provided a great opportunity for film producers to make fortunes.
Massive layoffs occur at an investment bank. Among them was Eric Dale, Sam and Will's head of risk management. While working on an ongoing project, he was laid off in the middle of it. The risk analyst Sullivan discovers that the portfolio volatility is significantly higher than usual, which could result in serious losses. There are meetings. For that reason, they decide to get rid of all toxic assets. A bad reputation would result. However, they went along with it. Despite selling all toxic assets, the company incurred tremendous losses. In this way, they survived the crash.
8. Boiler Room (2000)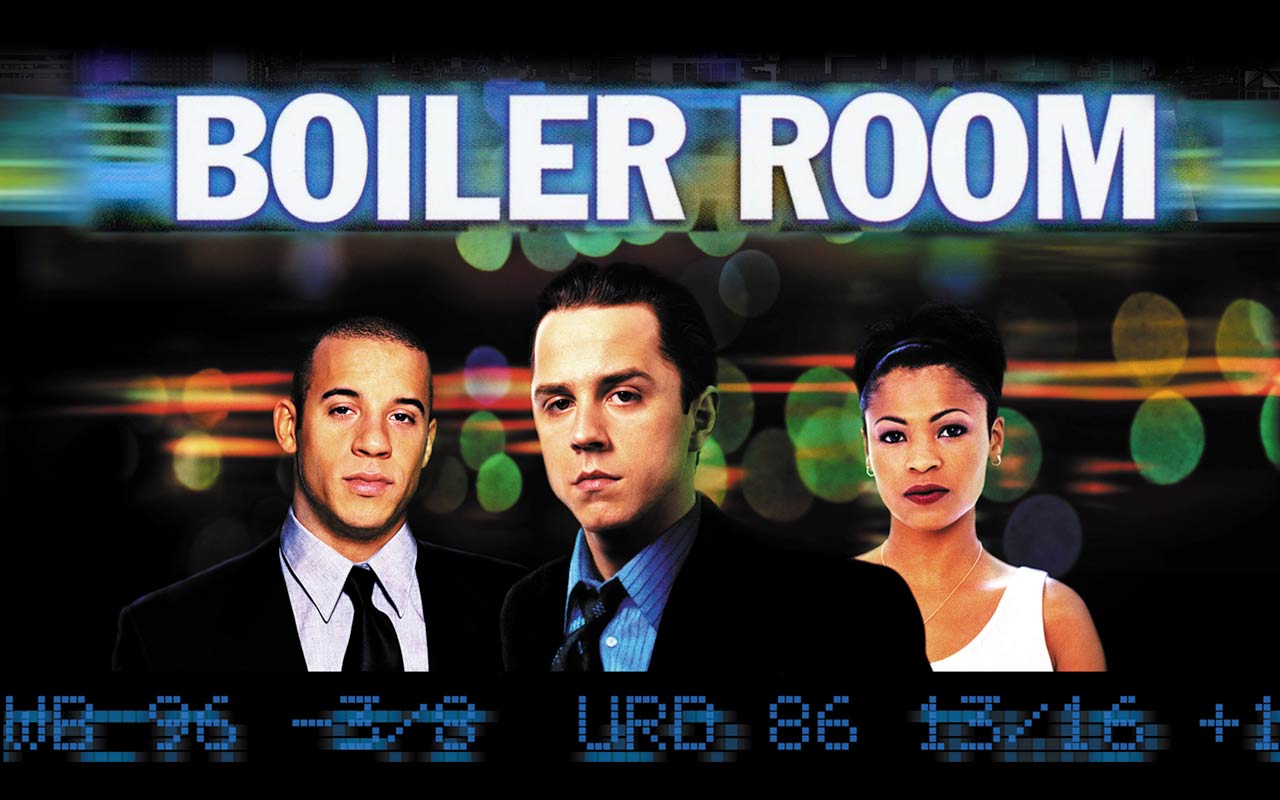 Seth Davis, a college dropout, is the main character of the crime drama. As a stockbroker trainee, he joined Greg's brokerage firm after starting a casino. The firm employs a pump and dump scheme, he discovers slowly.
He deceived Harry after becoming a broker, but then felt guilty and shut the firm down. Nevertheless, he learned that it will be abandoned by its founders. Thus, he decides to help the victims by going public. It is the FBI that arrests him. While he helps them obtain evidence, he also assists Harry in returning his money.
9. Trading Places (1983)
A movie about a con artist and commodity broker who trade places on a stock market as part of a bet, and their revenge plan against two millionaires who placed that bet, Trading Places is a humorous stock market film.
10. Gafla (2006)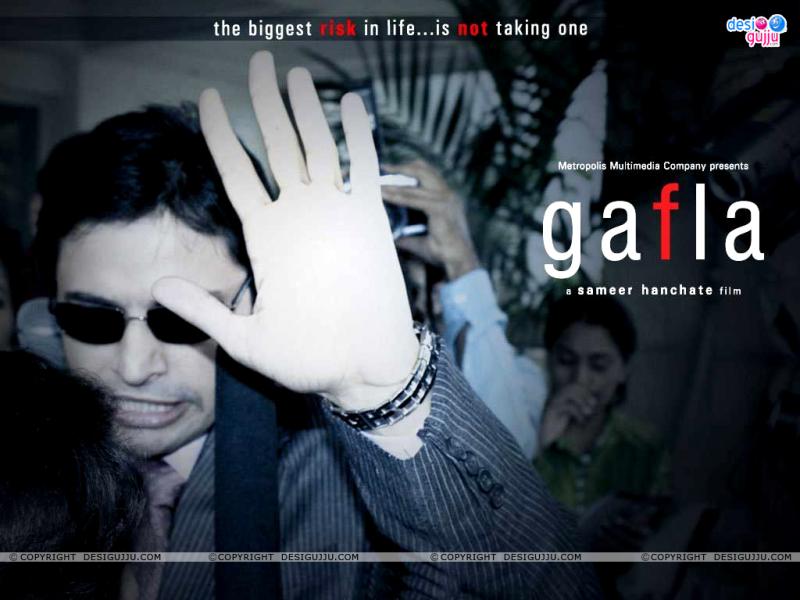 In an ultra-modern film, Gafla tells the story of Subodh Mehta, a character loosely based on Harshad Mehta, who appeared in early 1990s Dalal Street films under the moniker of the Big Bull. This scam involved the stock market and the banking industry, and Mehta was its mastermind. Interestingly, the movie includes a character similar to Mehta's protege Ketan Parekh, who was involved in another stock market scam in 2000-01.
Also Read: Top 10 Inspirational Hollywood Movies on Mental Illness