To succeed in business, you need to do things correctly. Your products must be best in quality, best in service, and best in user experience, while you must also promote in the most effective way possible. Some industries aren't as competitive as others. Rising to the top is more difficult in others. Those working for major corporations can live a warlike existence, where dogs eat dogs, and war is constant. Sometimes, it is only by outperforming, outlasting, and outweighing the competition that one can become the universal leader of the industry. Business worlds can be nasty, especially when billions are on the line… Check out some of the biggest business rivalries in the world right now, from burger wars to space conflicts to shoe fights to card wars.
1. Nike vs Reebok
Nike and Reebok are worlds apart when it comes to quality and style. These companies have always been closely associated with running shoes, but their perceptions are somewhat opposite, with Nike often seen as a stylish popular brand and Reebok saw as a neutral athletic brand. Taking a closer look at the brands and products, however, it's clear they're more than just a reputation.
Are you aware that Nike and Reebok have been fighting for the past three decades? They led the way in establishing the celebrity athlete culture that continues to this day. The first rivalry arose when Reebok started producing aerobic shoes for women and when Nike focused on male customers. In 1987, Reebok overtook Nike, as Nike had to battle hard to catch up in the years following.
2. Coca-Cola vs Pepsi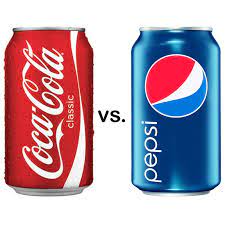 It's the Coke vs Pepsi battle, dubbed the "Cola Wars" by pop culture. Over the years, these two giants have exchanged brutal marketing blows with each other. RC (Royal Crown), Jolt, Dr. Brown's, and dozens of other store-brand flavors have suffered in the process.
Both brands are still fighting today, but their fiercest competition occurred in the late 1970s and early 1990s. Atlanta-based Coca-Cola invented its flagship beverage in 1886, making it the older of the two companies. In the early 20th century, Pepsi struggled greatly financially after being founded in 1899. Pepsi and Frito-Lay merged in 1981, and seriously threatening financial troubles disappeared. The Coca-Cola tradition of developing promotional merchandise and television advertisements was a model that PepsiCo quickly started following, and before long, the Cola Wars had begun.
3. Burger King vs McDonald's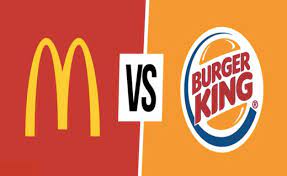 McDonald's and Burger King's rivalry used to revolve around one thing: the hamburger. Who had the cheapest hamburger? How does it taste? How about the more convenient option? The burger chains' menus in the 1950s and 1960s, the golden age of the automobile and fast food, told a story of moves and counter-moves in their quest for consumers' loyalty.
Burgers cost 15 cents at McDonald's first. Burger King responded with its 37-cent Whopper, an attempt to compete on quality rather than price.
McDonald's soon realized it needed its mammoth burger and introduced the Big Mac. Consumers' tastes have recently shifted, leading to a dispute over which restaurant offers better-quality chicken nuggets.
It used to be that whoever won the burger would win the war between these two rivals. However, consumers' stated preferences for healthier options (even if they still order a quarter pounder with cheese) has upended that dynamic, leaving Burger King and McDonald's struggling to define their identities while providing wholesome meals to millions of Americans and Canadians every day.
To know more about McDonald's see our article revealing secrets of McDonald's Corporation here.
4. Dunkin' Donuts vs Starbucks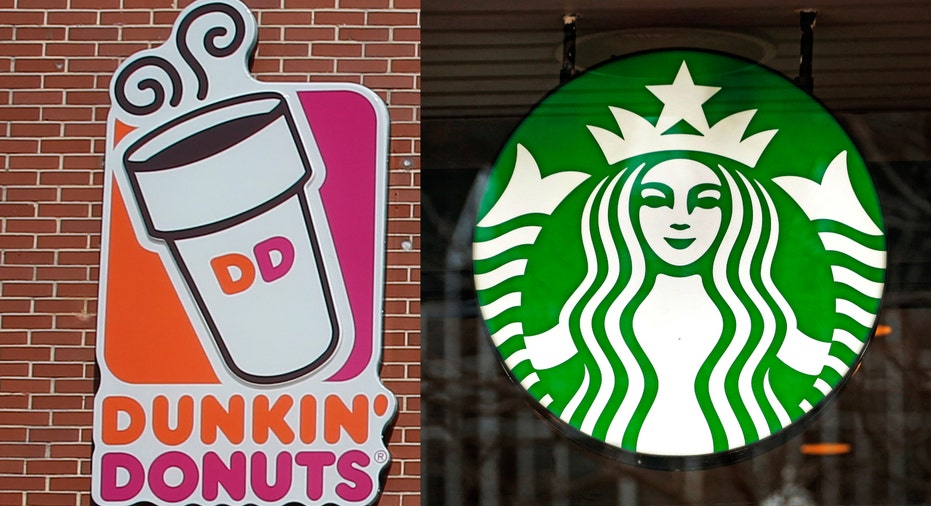 Many of us consider our morning caffeine ritual to be a sacred ritual. It's perhaps no surprise, then, that we approach our favorite coffee chains with a religious fervor-when Dunkin' Donuts opened its first California location over the weekend, fans camped out over the weekend in anticipation of the store's opening on Tuesday.
The two companies control 60% of one's country's coffee market. A Harvard study indicates that Starbucks controls 36% and Dunkin's 24%. Dunkin' Donuts and Starbucks coexisted peacefully during Starbucks' early growth, with Dunkin' specializing in baked goods and Starbucks teaching Americans how to say "macchiato."
The Dunkin' brand began offering cappuccinos and lattes in 2003, while still emphasizing its working-class credentials.
5. Amazon vs FedEx
The announcement by Amazon that Amazon Marketplace traders could no longer use FedEx to package Amazon Prime orders ruffled some feathers at delivery company FedEx at the end of 2019.
Because Amazon was expanding its delivery network, which delivered almost two-thirds of the company's packages as of August 2021. While FedEx and UPS join forces with smaller services to combat Amazon's global dominance, FedEx and UPS are partnering with smaller services to compete. In December, FedEx announced a partnership with Walmart to streamline the company's online returns. Carrier Pickup by FedEx picks up returns for free from customer homes in certain areas.
6. Microsoft vs Apple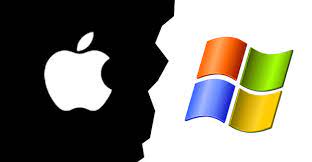 Next, we'll discuss a business rivalry originating from the tech industry. Competitions usually focus on gaming, but this one went beyond that. The majority of people are living and doing business differently thanks to Apple and Microsoft. Considering how fast they achieved this, it is incredible. A heated rivalry between both companies began in the late 1970s. Microsoft, helmed by Bill Gates, and Apple, led by Steve Jobs (even though he was absent during the sluggish mid-1980s until 1997), pioneered several items that were truly revolutionary.
This company's beginnings date to the 1970s. At this point, the first personal computers started appearing in people's homes. Many people don't know that Microsoft and Apple have collaborated on and off since the companies began. Microsoft engineers and technology played a huge role in the creation of the first Apple personal computer and Mac operating systems. Apple released its first Macintosh computer in 1984, and Windows-based PCs followed the next year. Both offered the user a friendly graphical interface, something unheard of until then. The graphical interface that both Apple and Microsoft attempted to mimic was created by Xerox, rather than Apple and Microsoft. Gates claimed that Jobs stole the idea.
7. Ferrari vs Lamborghini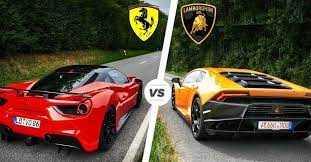 During the birth of Casa Lamborghini, there is an anecdote that makes it memorable. Ferruccio Lamborghini is said to have founded his automobile factory after an animated conversation he had with Enzo Ferrari. It's no secret that both of them had a temper during their lifetimes.
Since Ferruccio Lamborghini works in the tractor sector, sports cars are nothing more than a passion for him. He owns two Ferraris, but his experience with the brand has not been as satisfactory as he expected. In 1962, he goes to Maranello to speak directly with Enzo Ferrari.
Ferrari's Maranello-based supercars are too small for Lamborghini's clutch, and he suggests Ferrari seek a solution.
8. Adidas vs Puma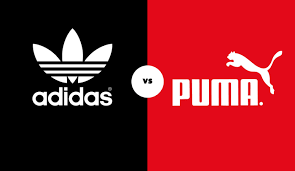 Between shoemakers Adidas and Puma, two brothers were at the center of one of the most famous rivalries in sports. As a young man and his older brother, Rudolf Dassler, began working in their mother's laundry room in Germany in the 1920s, Adi Dassler and Rudolf Dassler founded a footwear business together.
During the Second World War, the pair fell out as the business boomed and pressures increased. Their hometown Herzogenaurach saw Adi launch Adidas and Rudolf launch Puma on opposite sides of the river. Since the 1940s, their employees took part in a charity soccer match as a joint activity.
9. Visa vs. MasterCard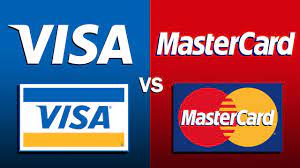 Four companies dominate the electronic payments industry. The majority of the world's card payments are handled by Visa, Mastercard, American Express, and Discover. Visa and Mastercard present distinct offerings since neither company extends credit or issues cards. Therefore, all Visa and Mastercard payment cards are issued through co-branding relationships. The two companies do not extend credit or issue cards, but they do partner to provide a full range of credit, debit, and prepaid card options.
Visa and MasterCard are the world's two largest credit card companies. Consumers cannot tell the difference between the two. Almost all countries worldwide accept Visa and MasterCard. There are only a few places where the cards are not accepted.
10. BMW vs. Mercedes Benz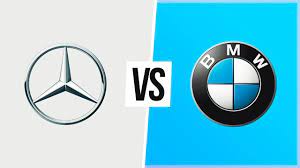 You want to make sure that you're driving a high-quality vehicle when you're driving around Manhattan, Queens, or the Bronx. There are only two manufacturers you should consider when looking for a luxury vehicle: Mercedes and BMW. In terms of luxury vehicles, these two manufacturers are among the most highly rated, and their models represent the pinnacle of German engineering.
BMW and Mercedes-Benz have been rivals since the 1950s when both companies were fighting to gain market share. BMW's presence is expected to increase now that it has partnered with PSA/Peugeot-Citroen.