Being born into the richest families is like a blessing and automatically you are part of the spotlight. Billionaire kids are always in the headlines because they are blessed with money, fame and name. Here are some billionaire kids who were born into one of the richest families and also made their way into a business!
1. Isha Ambani
Isha Ambani is one of the well-known billionaire kids. She is also in the list of richest women in India. Isha is the daughter of India's richest man Mukesh Ambani. Ambani is a well-known name in the world. Isha's wedding was the biggest wedding in India. She lives a glamorous life that no one can live. She is a director of Reliance Jio Company. She runs her business very well. He has total assets of $ 100 million. Isha is married to Anand Piramal. She is well known by her father's name but she is also a successful entrepreneur.
View this post on Instagram
2. Vanisha Mittal
Vanisha Mittal is the daughter of Lakshmi Mittal. Vanisha Mittal is known for her charity work. She got married to investment banker Amit Bhatia. Her wedding was the most expensive wedding in the world costing around 40 million. According to Bloomberg, Lakshmi Mittal has total assets of $ 17.2 billion.
3. Sofia Abramovich
Sofia is the daughter of Russian billionaire businessman and politician Roman Abramovich. She recently got engaged and also posted it on her Instagram. Abramovich had total assets of US $ 12.9 billion in 2019. He is the richest man in Israel in 2019.
View this post on Instagram
4. Sam Branson
Sam Branson is the son of Sir Richard Charles Nicholas Branson. He looks just like his father. He is a friend of Prince Harry. Charles is the founder of the virgin group, he has a net worth of $ 4.8 billion according to Forbes. Sam was interested in film production and started his own production house.
View this post on Instagram
5. Georgina Bloomberg
Georgina Bloomberg is the daughter of Michael Reuben Bloomberg. His father is a former mayor of New York. He made his own way. She owns the equestrian team New York Empire and has total assets of $ 100 billion. According to Bloomberg, his father net worth is as high as $ 50.1 billion.
View this post on Instagram
6. MING-WAI LAU
Ming Hong Kong is the son of billionaire Joseph Lau. He stepped in his father's place. He is the chairman of the limited-wealth Chinese estate, which has also filed an attorney in New York. Ming is a Chartered Financial Analyst charter holder and a member of the Exchange Fund Advisory Committee. Joseph Lau has total assets of $ 17.4 million according to Forbes.
View this post on Instagram
7. Ivanka  Trump
Ivanka Trump is the daughter of Donald Trump. Ivanka is an entrepreneur and consultant to Donald Trump. According to Forbes, Ivanka's net worth is $289 million.
View this post on Instagram
8. Merta Ortega-Perez Marta
She is the daughter of billionaire Mogul Amancio Ortega. She is the founder and former president of the Inditex fashion group that owns the Zara retail chain. She married in 2018, her wedding being the Spanish wedding of the year. According to Forbes, Amancio has total assets of $75 billion.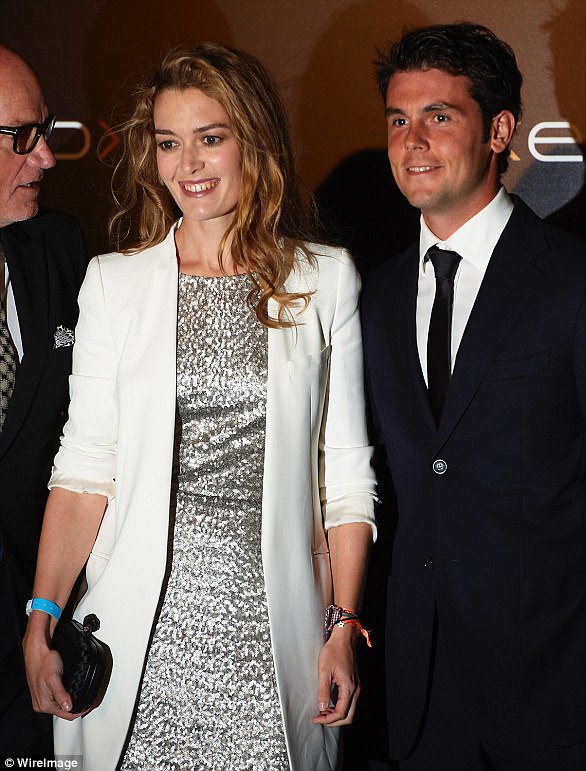 Related: Top 10 India's Leading Women Entrepreneurs who shattered the glass ceiling to make it big