Do you know who are the richest women in the world? Since the beginning, women are contributing to the world like men. They are second to none in the world of success. Like men, women are also breaking records and proving themselves that they are not behind men in any way.
World's Billionaires on the Rise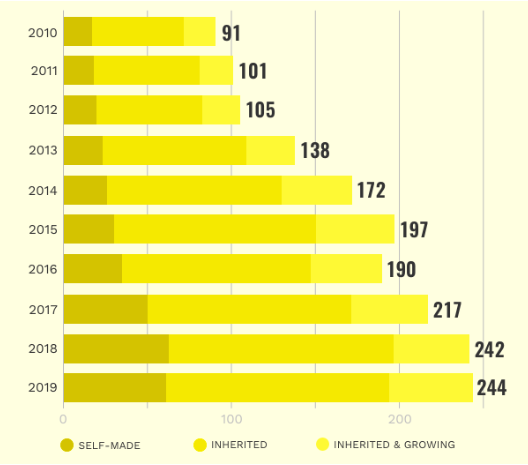 "Any woman who understands the problems of running a home will be nearer to understanding the problems of running a country – by Margaret Thatcher".
Similarly, there are many women who have made history in terms of name, fame, and money. Here are the top 21 best names that are the richest women in the world.
1. Francoise Bettencourt Meyers & Family
Net worth: $78.4 B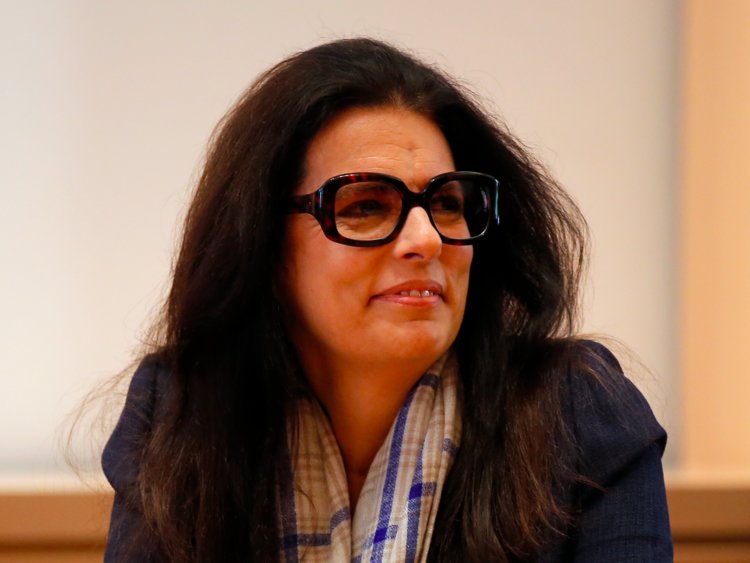 Francoise Bettencourt Meyers is the first richest women in the world and she is the granddaughter of L'oreal's founder.
Francoise and his family hold 33% of L'oreal's stocks. They have the best sale records in the decades of 2018.
She took L'oreal board's command in her hand in 1997 and now is the chairman of the family holding company.
2. Alice Walton
Net worth: $70.8 B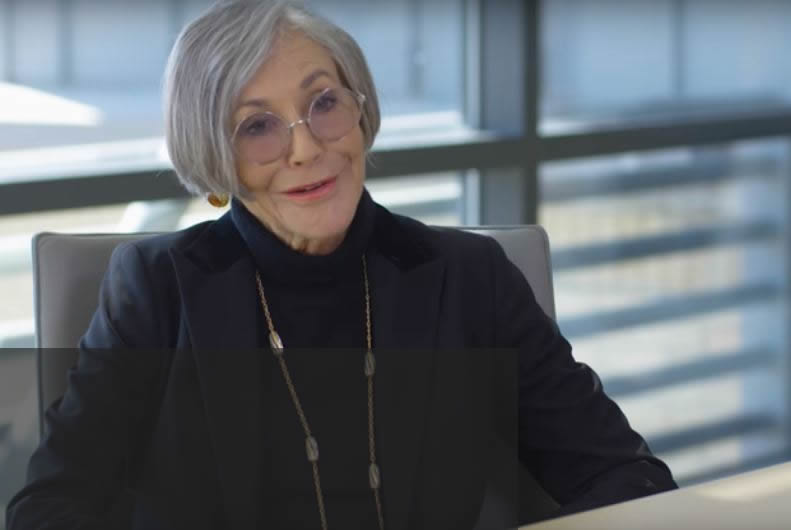 Alice Walton is the second richest women in the world. She is the daughter of Walmart founder Sam Walton. Instead of working for Walmart like her sibling Rob and Jim, She has decided to work on curating art.
Walton has started a crystals Bridge Museum for Americans Art in her hometown, Bentonville, Arkansas in 2011.
Her personal art collection is valued in the hundreds of millions of dollars.
3. Julia Koch
Net worth: $59.8 B
One place on the billionaire list is held by Julia Koch, who, together with her three children, inherited the 42% stake in Koch Industries from her husband David, whom she lost in August 2019 at 79. As a result, Julia Koch currently possesses a net worth of $62.5 billion. Julia Koch is from Iowa, but that state's capital city NY was where she moved in the 1980s. For many years, Julia Koch worked as an assistant to Adolfo's fashion designer.
4. Mackenzie Bezos
Net Worth: $46.6 B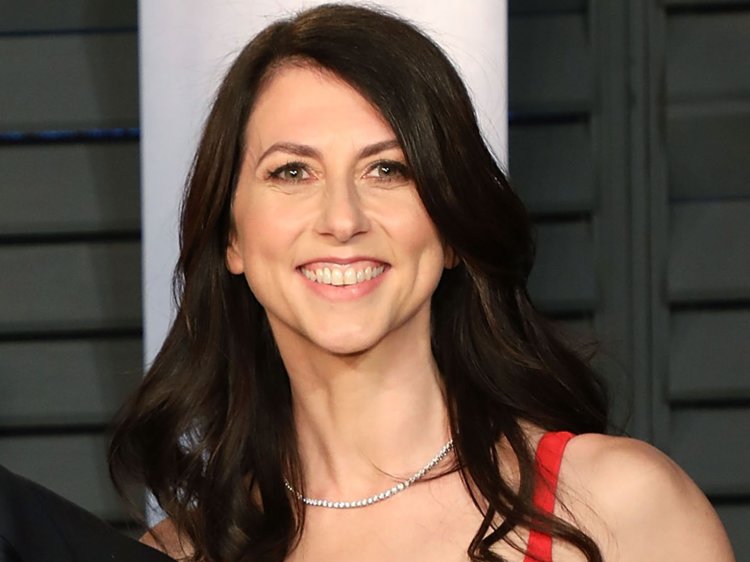 Mackenzie Bezos is the ex-wife of Amazon's founder and third richest women in the world. Jeff Bezos transferred a quarter of his shares to his ex-wife Mackenzie Bezos on July 29. He remains the richest person on this planet with a net worth $117.8 billion which is $9.8 billion more than the second richest person French billionaire Bernard Arnault, chairman and CEO of luxury products group LVMH.
Mackenzie now holds 19.7 million shares of the world's most valuable companies(in market caps), is worth $38 billion.
Mackenzie is a novelist and has completed her study from Toni Morrison at Princeton University. She has written two novels, The Testing of Luther Albright and Traps.
5. Beate Heister
Net worth: $41.3 B
Aldi, a German discount grocery store chain founded by Beat Heister's father, Karl Albrecht, is one of the largest chains in the world. As a board member of the company, Beat Heister holds a position of responsibility. In terms of current net worth, Beat Heister has $15.9 billion.
6. Jacqueline Mars
Net worth: $34.8 B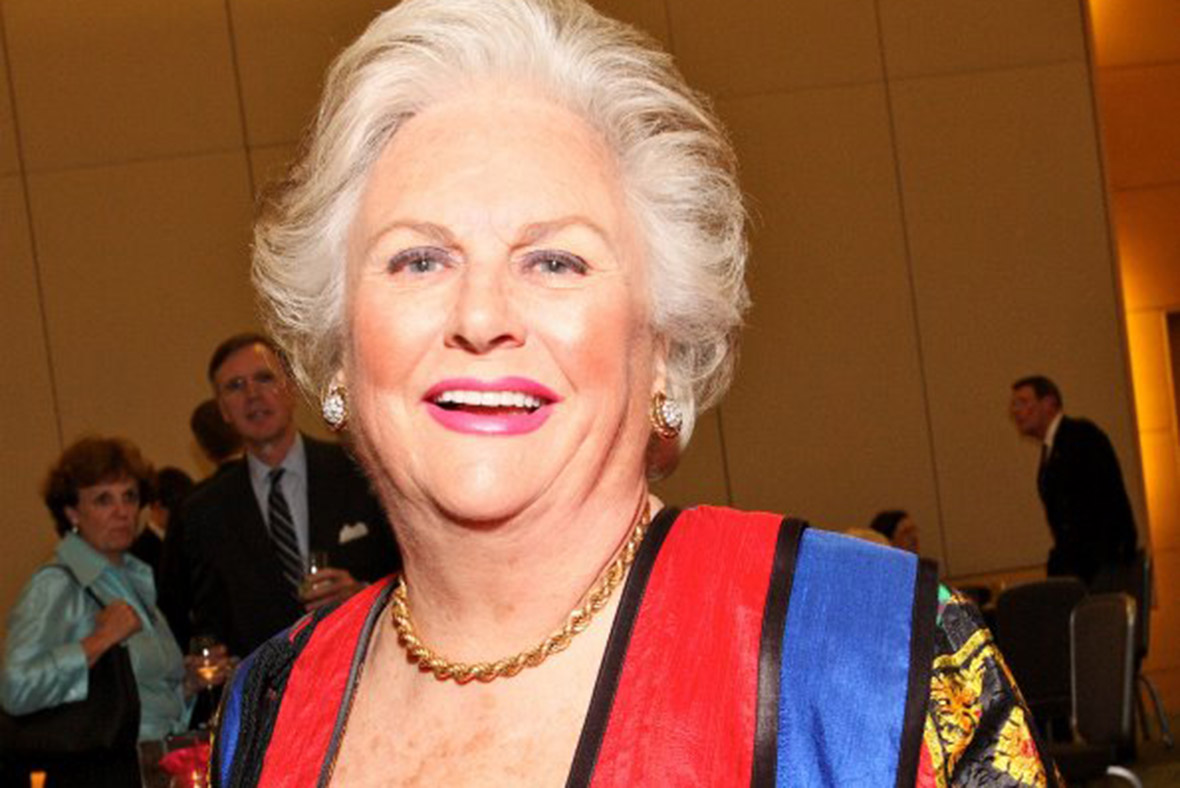 Jacqueline Mars is the fourth-wealthiest woman on the earth and ranked at 38th number in the list of world's richest billionaires. She is an American heiress and investor. She is the daughter of Audrey Ruth (Meyer) and Forrest Mars, Sr., and granddaughter of Frank C. Mars, founders of the American candy company Mars, Incorporated.
Mars was founded by Jacqueline's Grandfather, Frank, in 1911. She claims an estimate of one-third of Mars, the world's largest candymaker. She is a well-known philanthropist and serves on six boards including at the Smithsonian and the National Archives.
7. Miriam Adelson
Net worth: $26.1 B
After marrying business tycoon Sheldon Adelson, Miriam Adelson acquired enormous wealth. Even though she is known primarily for her political donations, she is also very well known for her wealth, mainly attributed to her majority ownership of Las Vegas Sands, which has given her a net worth of $27.4 billion.
8. Yang Huiyan
Net worth: $23.5 B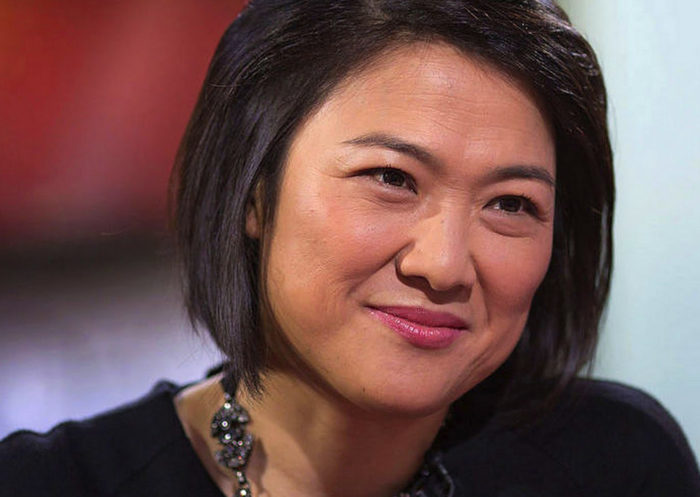 Yang Huiyan is the fifth richest women in the world. Yang is a Chinese property developer and manages hotels throughout the county. She holds a majority of shares(57%) in Country Garden Holdings, a stake largely transferred to her by her father Yang Guoqiang in 2007.
She is the richest woman in Asia. Her net worth is 23.5 billion USD(2019). Yang completed her education from Ohio State University.
9. Elaine T. Marshall
Net worth: $22.9 B
A company called Koch Industries has an estimated 15% stake in Elaine T. Marshall. After her husband, E Pierce Marshall, died in 2006, and she inherited the company's stake from him. Her net worth is estimated at $20.7 billion at the moment.
10. Susanne Klatten
Net worth: $21 B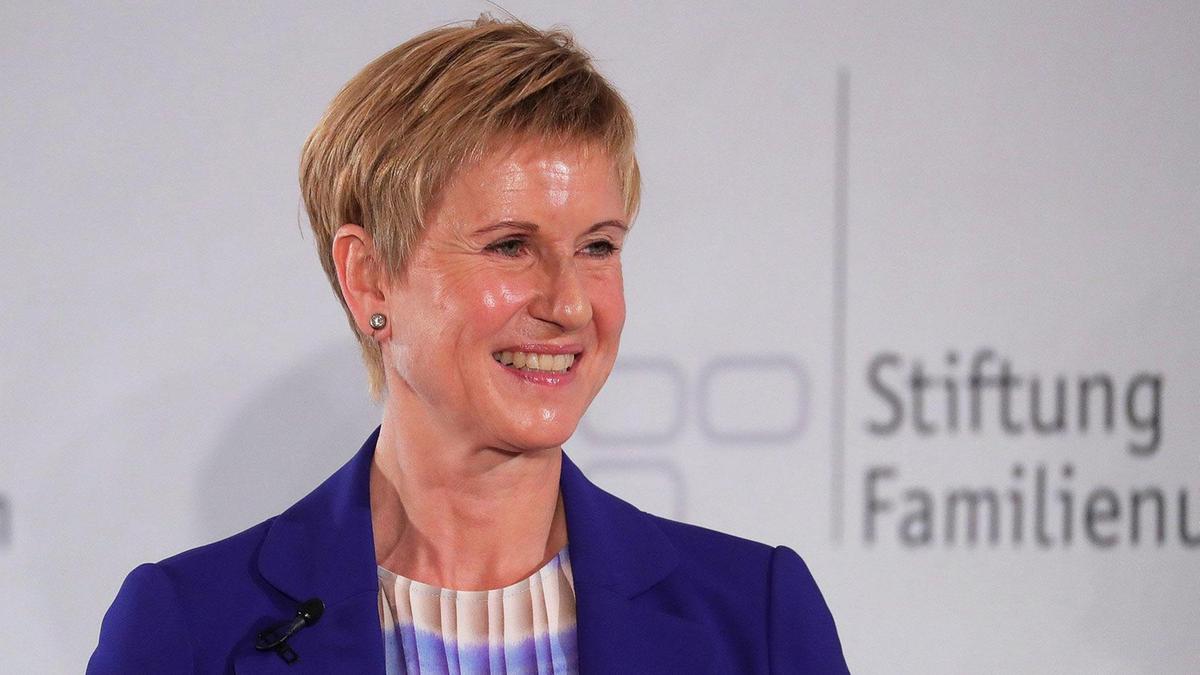 Susanne Klatten is the sixth richest women in the world. She is a German heiress, the daughter of Herbert and Johanna Quandt. As of June 2019, her net worth was US$18.8 billion, making her the richest woman in Germany and the 52nd richest person in the world.
She is completed her MBA from IMD-Lausanne. Klatten holds own 19.9% shares in automaker BMW and her brother owns 23.7%.
She is the sole owner and deputy chairman of her father's Altana AG a world-class pharmaceutical/ special chemical corporation, which pulls in more than $2.5 billion in annual sales.
11. Laurene Powell Jobs & Family
Net worth: $21.5 B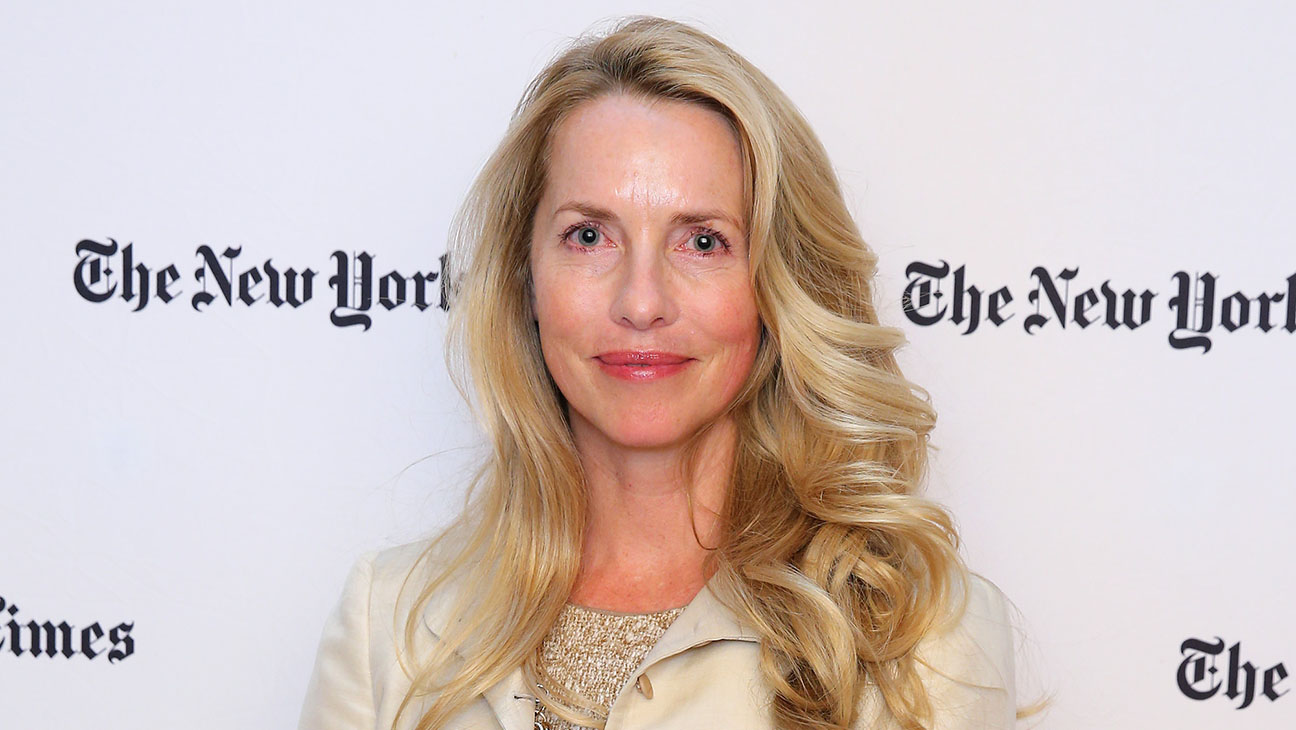 Laurene Powell Jobs is the seventh richest women in the world. She is an American businesswoman, executive and the founder of Emerson Collective, a social impact organization.
Powell ranks #54 among the richest person in the world by net worth $21.5 billion dollars, according to Forbes. She is the widow of Apple founder Steve Jobs. She has done her MBA from Stanford Graduate School of Business.
Ms. Powell Jobs has $20 billion from the stakes of Apple and Disney, which was inherited after the death of Steve Jobs.
Her focus is on education, immigration and the environment, therefore, She has started an Emerson Collective Foundation in the middle of 2016, for $1.2 billion. She also took a majority of stakes in Atlanta Magazine in 2017.
12. Sara Mota de Larrea
Net worth: $17.3 B
The median net worth of Sara Mota de Larrea is $17.3 billion. Sara Mota de Larrea has accumulated a fortune worth $17.3 billion throughout her career. Mexico's richest woman Sara Mota de Larrea, has been listed as the richest women in the world. The widow of Jorge Larrea controls 36% of Grupo Mexico, the 7th largest copper producer in the world, ranked seventh in the world by copper production.
13. Abigail Johnson
Net worth: $15.6 B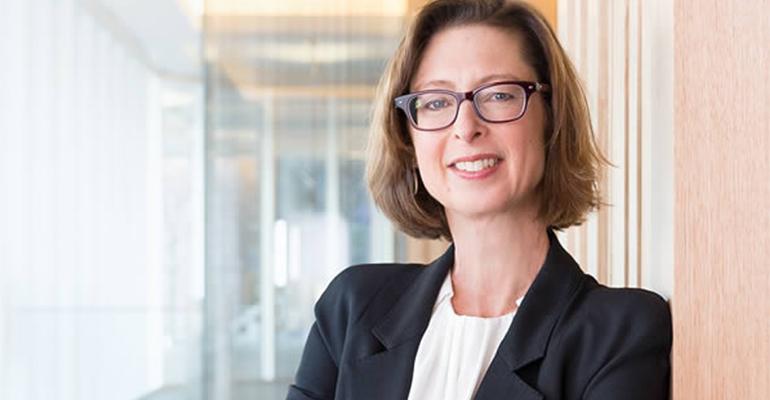 Abigail Pierrepont Johnson is the eighth richest women in the world. She is an American billionaire businesswoman. She is the CEO of Fidelity Investment in 2014 when she took over for her father and as a chairman since 2016.
Johnson has an estimated 25.7% stakes in the firm which has nearly $2.7 trillion in managed assets. She ranked at #71 in the list of world's richest billionaires, according to Forbes.
14. Iris Fontbona & Family
Net worth: $15.4 B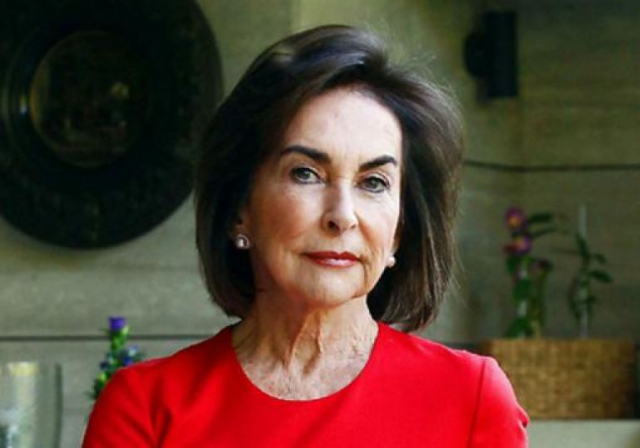 Iris Fontbona is a Chilean billionaire businesswoman, the widow of Andrónico Luksic Abaroa. She is the wealthiest person in Chile, the fifth wealthiest in Latin America, and the 74th wealthiest person in the world.
After his death, Antofagasta PLC is controlled by Fontbona and her child, which owns copper mines in Chile and trade in London stock exchange.
This family has own majority of stakes in Quinenco, a publicly-traded Chilean conglomerate active in banking, bee, and manufacturing.
15. Gina Rinehart
Net worth: $15.2 B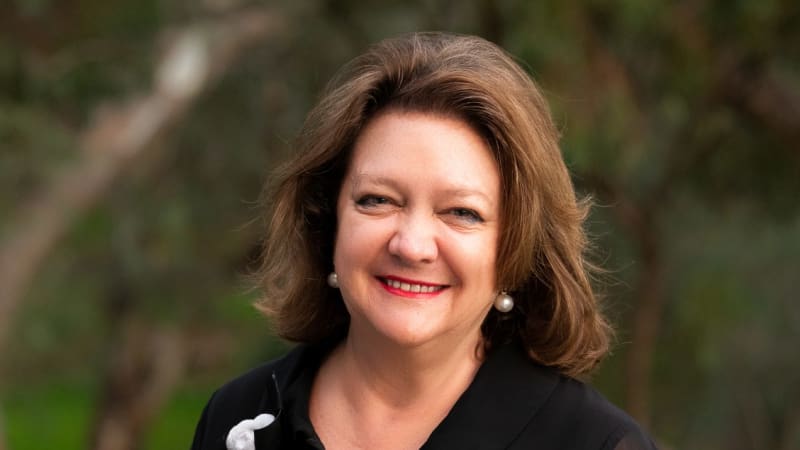 Gina Rinehart is the chairman of Hancock Prospecting, a privately owned mineral exploration, and extraction company which is founded by her father Lang Hancock.
She is an Australian mining magnate and heiress, a 10th richest women in the world and the 75th wealthiest person on the planet. Her net worth is $15.2 B, according to Forbes.
Gina took her father's bankrupted estate and rebuilt it into something much larger and become Australian richest woman built her wealth on Iron ore, an industry that continues to expand robustly.
The Roy Hill mining project is one of her biggest project which started shipments to Asia in 2015.
16. Kwong Siu-Hing
Net Worth: $15.1 B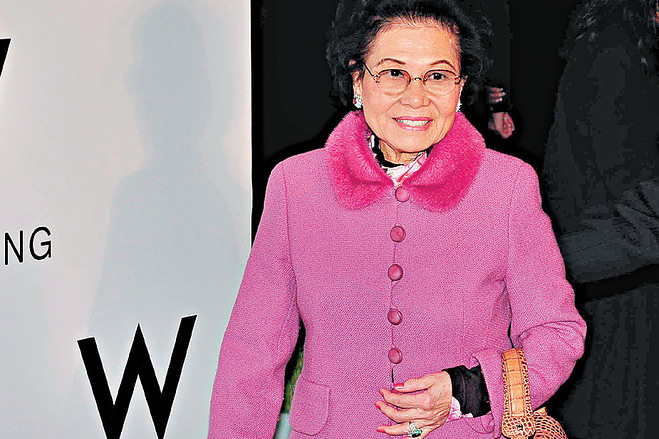 Kwong Siu-Hing or Kwok Kwong Siu-Hing is the matriarch of the Kwok family. She is the widow of Sun Hung kai properties co-founder of Kwok Tak-Seng, who died in 1990.
Kwok manages the Sun Hung Kai Properties, the largest property developer in Hong Kong after her eldest son, Walter.
Kwok is the former chairperson and non-executive director of Sun Hung Kai Properties, biggest stakeholders in Sun Hung Kai, 26.58% stakes.
Kwong Siu-Hing is the 11th richest women in the world with 15.1 billion dollars net worth.
17. Charlene de Carvalho-Heineken and Family
Net Worth: $14.2 B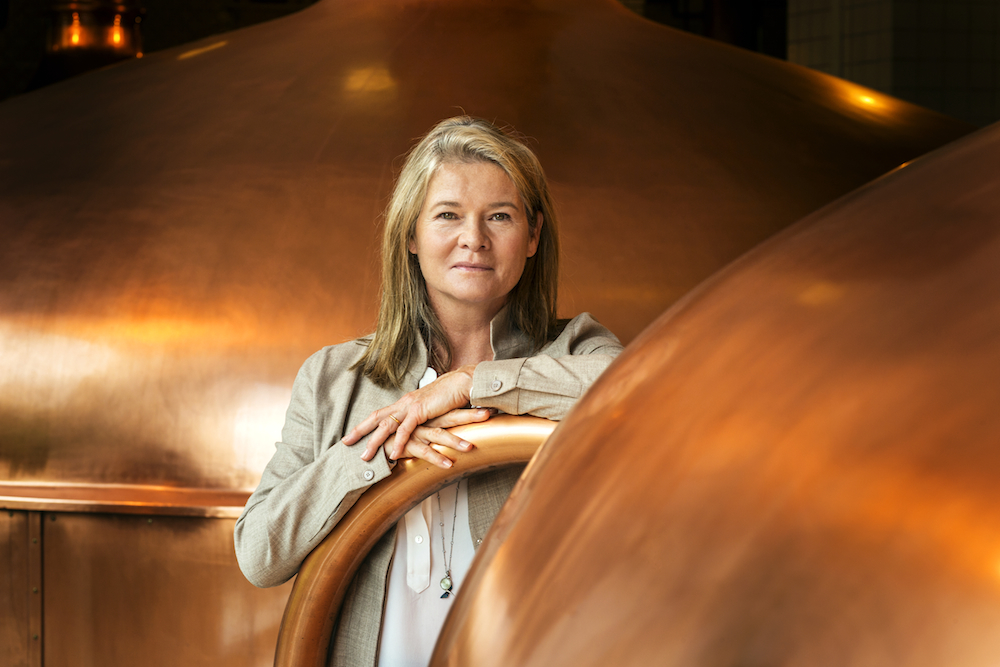 Charlene de Carvalho-Heineken is a Dutch-English businesswoman. She is the owner of a world's second-largest brewer brand, Heineken International.
She is the richest women in the UK, holds 25% stakes in Heineken Internation. Her net worth is 16.5 Billion USD as of May 2019, according to the Sunday Times Rich List.
Her Husband Michael de Carvalho, a financier, and director of Citigroup and the member of the supervisory board Heineken NV.
18. Savitri Jindal
Net worth: $13.8 B
The wealthiest woman in the country is Savitri Jindal. A year after she married OP Jindal, a steel and oil magnate from India, she became the mother of two children. Her husband died in 2005, and she became the chairman of the Jindal Group after he had passed. Her husband died in 2005, and Jindal inherited more than just industrial capital. From 2005 to 2014, she also served as a member of the Haryana state legislature, representing the late Haryana state legislature's seat. She has an estimated net worth of $12.9 billion. 
19. Sherry Brydson
Net worth: $12.8 B
It is no secret that Sherry Brydson is one of the wealthiest people in Canada. As the controlling shareholder of a private holding company, he is the controlling shareholder of Thomson Reuters Corp. Her grandfather Roy Thomson established the Thomson Corporation in 1934. She has a net worth of around $12.7 billion.
20. Marijke Mars
Net worth: $8 B
In addition to being an American billionaire, Marijke Mars is one of the most outstanding business women of all time. After their father passed away, Marijke Mars inherited an estimated 8.4% of the company when she and her sisters each inherited a portion of it. Marijke Mars now owns a net worth of $11.7 billion. She is also among the richest women in the world.
21. Vicky Safra
Net worth: $7.1 B
With more than $300 billion in assets under management, Vicky Safra and her family control the Safra banking empire that operates in 26 countries and employs more than 34,000 people. There are currently 16.2 billion dollars in her net worth as of now.
Conclusion
To all the women who are reading this, never doubt that you are valuable and powerful and deserving of every chance and opportunity in the world to pursue and achieve your own dreams. We all should learn from them, Don't limit yourself. Many people limit themselves to what they think they can do. You can go as far as you mind lets you. What you believe, you can achieve. Take a big dream and work for it. Define success on your own terms, achieve it by your own rules, and build a life you're proud to live.
I hope you enjoy this article but this is not the end, we are expanding this list more so don't forget to visit us again.
Most Viewed: Top 50 Richest Families in Asia.