Hashtags for Instagram boost your content and help you reach a wider audience. Besides, you can use different hashtags for different purposes. It can help attract an audience and increase engagement, followers, and likes. Not only that, but it also specifically attracts the audience who are related to or interested in your niche.
You can make your business grow through these hashtags, as well as flaunt your talent and skills. Instagram is a very trending social media nowadays, and it sure helps in your growth and social media presence. Here we have sorted the 50 best categories and top 1000 hashtags for Instagram just for you.
1. Travel Hashtags for Instagram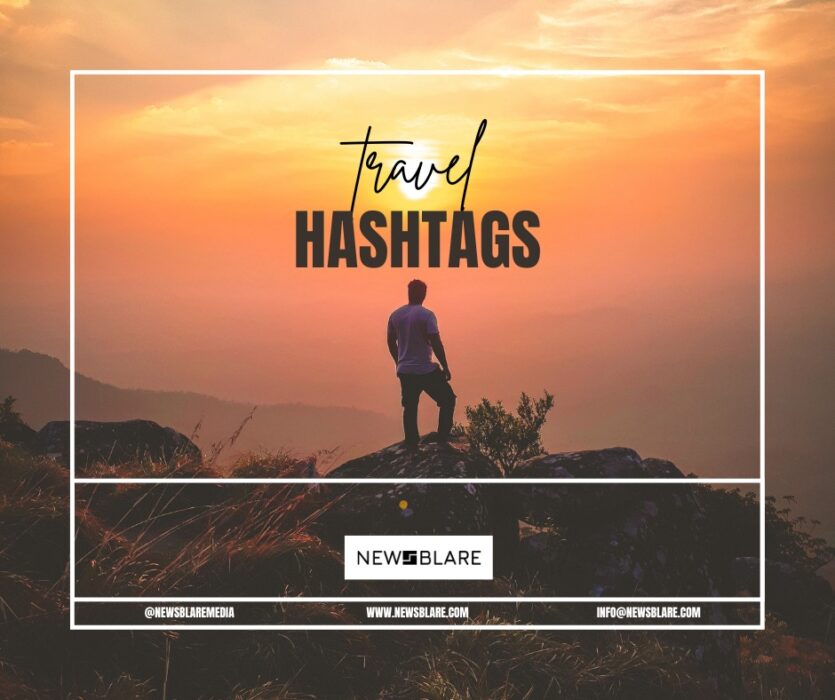 Are you a travel bug and just love to explore new places? Traveling is indeed one of the best adventures. Here we have listed the top travel hashtags to boost up your post.
#Travelgram
#Travelholic
#Travelbook
#Traveller
#Travel_Captures
#Instatravel
#SeeTheWorld
#TravelTheWorld
#TravelAddict
#Travellingram
#TravelIsLife
#TravelWithMe
#TravelCouple
#WorldTraveler
#MyTravelStory
#TravelMoments
#HappyTraveller
#TravelInspiration
#TravelJunkie
#WorldExplorer
2. Nature Hashtags for Instagram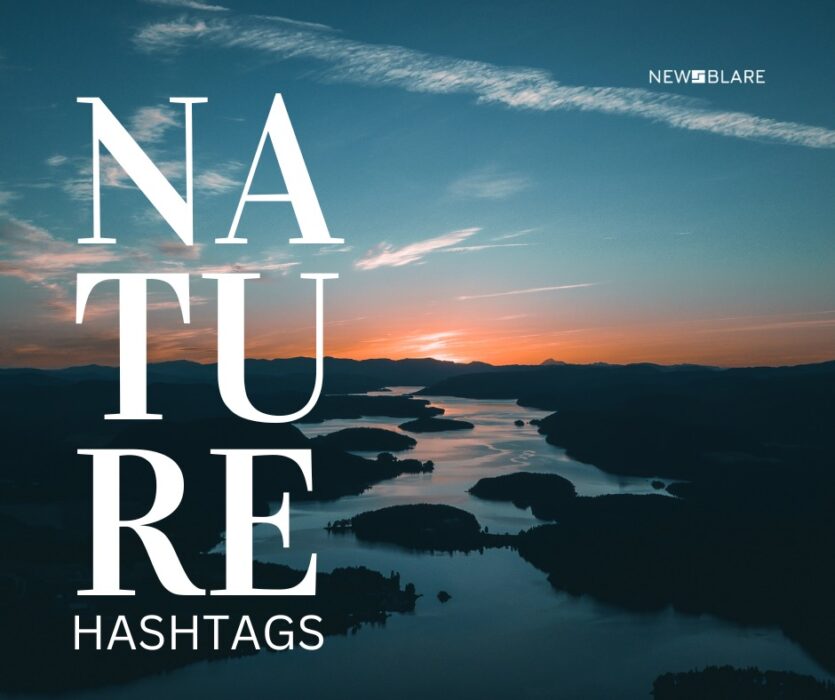 Nature lovers are the best kind of people, and who is not a nature lover? We all love the beauty of nature and how it changes along the seasons and days. If you want to post nature pictures on your social media, these nature hashtags are just for you.
#nature
#naturephotography
#beautiful
#naturelovers
#landscape
#sunset
#wildlife
#summer
#life
#sky
#mountains
#flowers
#adventure
#naturegram
#natureaddict
#bayern
#naturephoto
#forest
#natureshots
#natureseekers
3. Fashion Hashtags for Instagram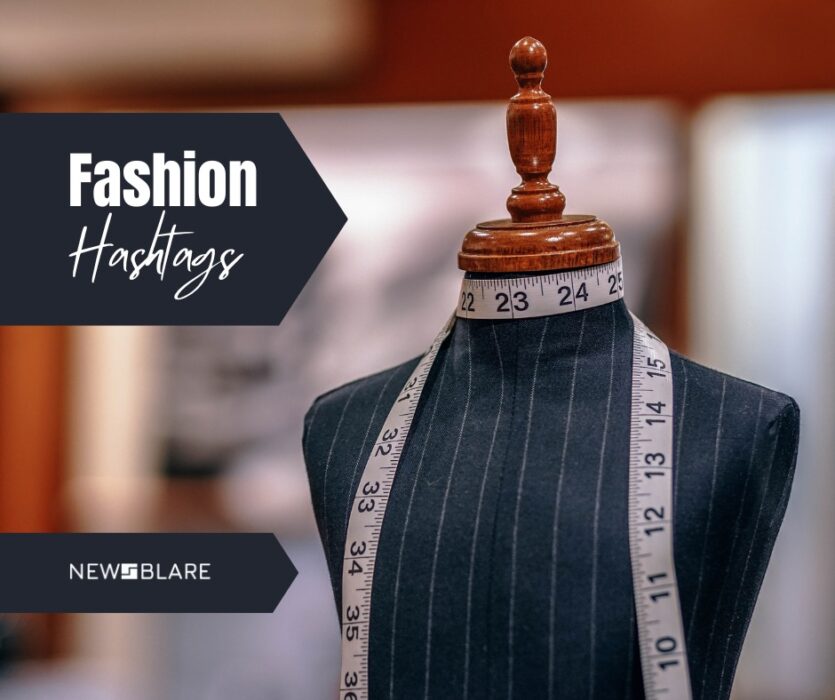 Fashion attracts people toward you and astoundingly reflects your personality. With the changing era, fashion has become funkier and more alluring. If you have a unique fashion sense and want to flaunt it online, these fashion hashtags are the best.
#fashionphotography
#fashion
#fashionblogger
#fashionstyle
#model
#fashionista
#fashionmodel
#fashiondesigner
#instafashion
#fashionable
#fashiongram
#fashionweek
#fashionaddict
#fashionlover
#fashioneditorial
#mensfashion
#streetstyle
#styleblogger
#fashionshoot
#fashionnova
4. Like & Follow Hashtags for Instagram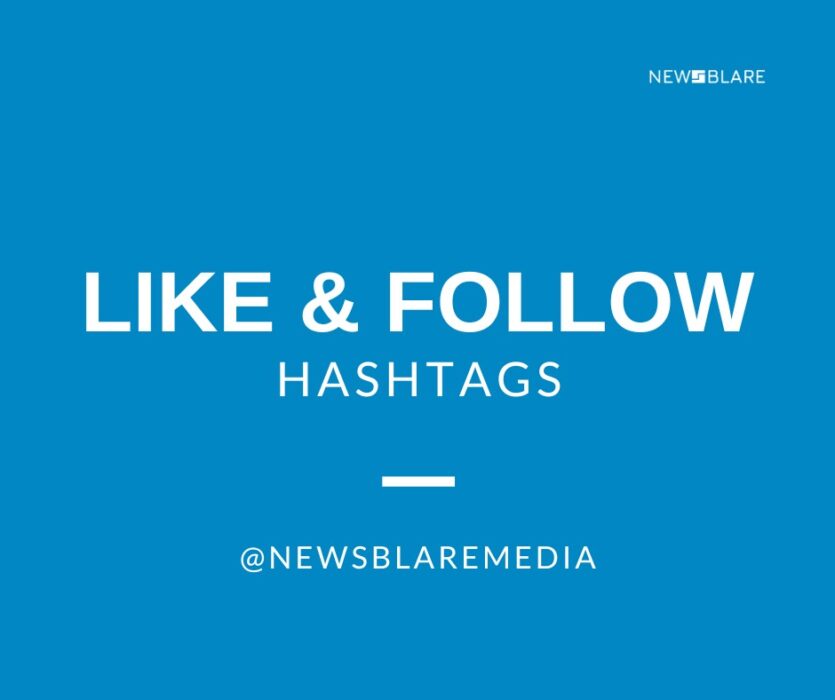 Who does not want more likes and follows on social media? If you are an influencer or simply want to make a wider reach, use these best like & follow hashtags for Instagram.
#followme
#likeforlike
#like4like
#follow4follow
#followforfollow
#f4f
#followforfollowback
#likes
#like
#follow
#likeforlikes
#bhfyp
#instalike
#instadaily
#likeforfollow
#viral
#explorepage
#lfl
#comment
#following
5. Pet Lover Hashtags for Instagram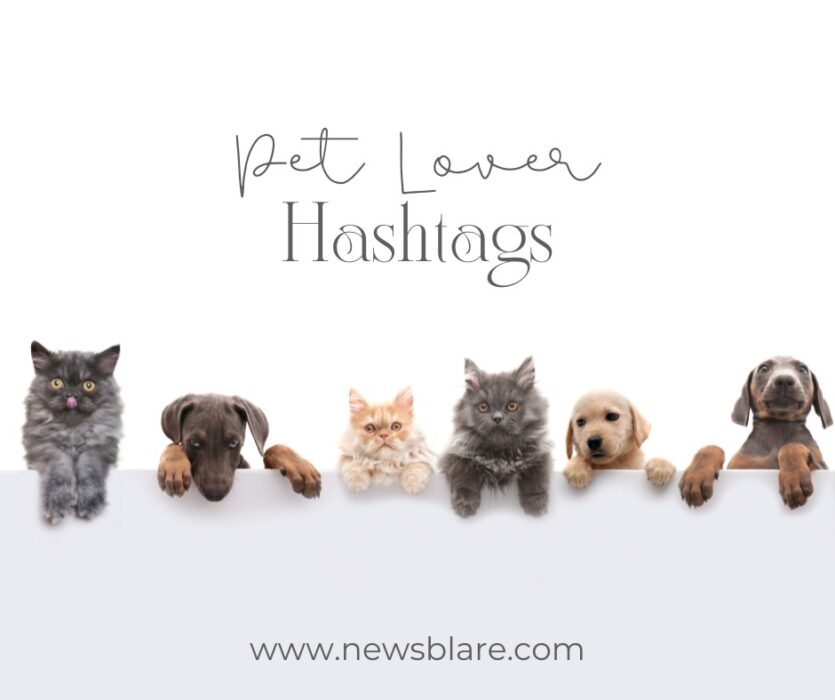 Pets make you happy! The cute videos and photos of a pet on social media immediately make your day a good one. It puts a smile on your face anytime you see them. If you are a pet lover and post your pet pictures, these hashtags are the best.
#puppylove
#mansbestfriend
#womansbestfriend
#catsofinstagram
#dogsofinstagram
#dogstagram
#doglife
#catlife
#instapet
#lovepets
#pets
#petsofig
#petsofinsta
#petlife
#petsgram
#petslover
#petloversclub
#petloversofinstagram
#petloversph
#petsarefamily
6. Trending Hashtags for Instagram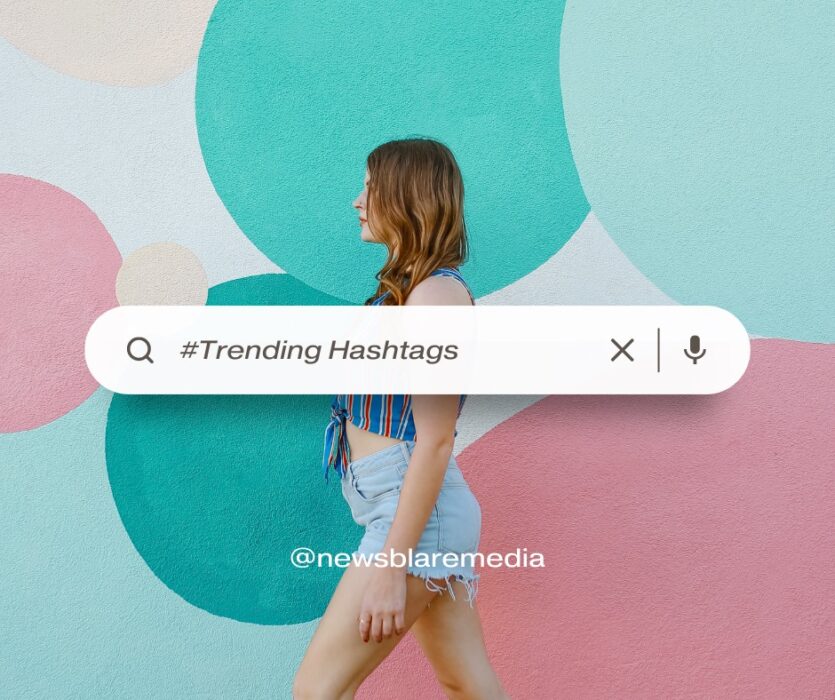 Trends on social media have the tendency to attract a larger audience towards you. If you want to be seen on the Explore page, use these trending hashtags for Instagram.
#love
#instagood
#photooftheday
#fashion
#beautiful
#happy
#trendingsong
#trendingdances
#trendingnews
#trendings
#trendingpage
#viral
#instagram
#explore
#trend
#instadaily
#trendingnow
#reels
#foryou
#viralpost
7. Foodies Hashtags for Instagram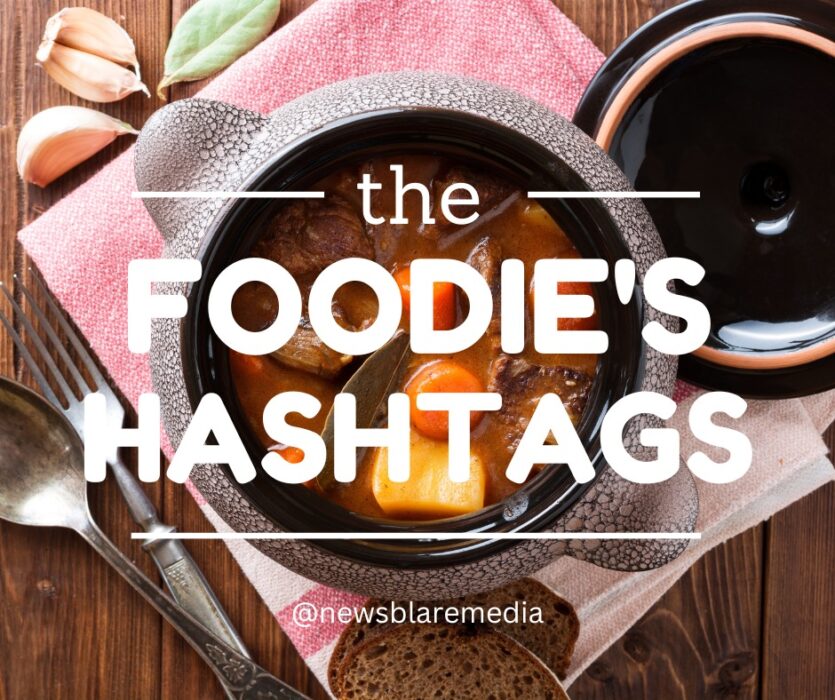 Yummy in your tummy is what you need while searching for food. Foodies must know how it feels to have a tasty meal. Here we have listed the top foodies' hashtags if you want to show off your tasty food to people.
#instafood
#omnomnom
#foodporn
#food
#foodie
#organic
#healthyeats
#goodeats
#vegetarian
#vegan
#glutenfree
#hungry
#homemade
#madefromscratch
#foodgasm
#foodstagram
#indianfood
#foodlove
#foodphoto
#fooddiary
8. Fitness Hashtags for Instagram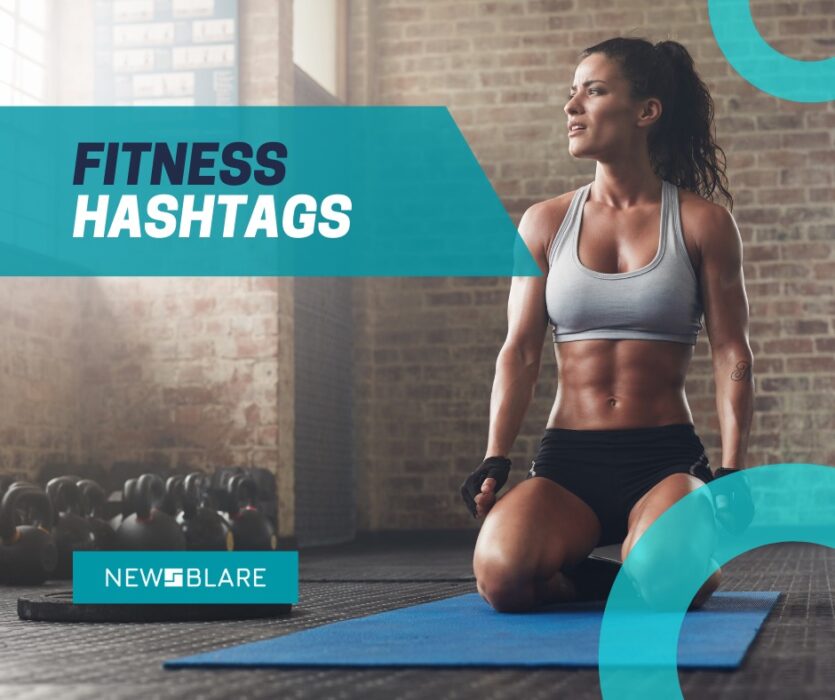 Are you a fitness freak or have a body to flaunt? Then post your fitness pictures on social media with these best fitness hashtags. Be it a gym body, workout session, fitness motivation, or other things, let people know about it all.
#fitness
#gym
#workout
#fitnessmotivation
#fit
#bodybuilding
#training
#health
#lifestyle
#fitfam
#healthylifestyle
#gymlife
#gymmotivation
#personaltrainer
#muscle
#crossfit
#fitnessmodel
#exercise
#weightloss
#fitnessjourney
9. Vloggers Hashtags for Instagram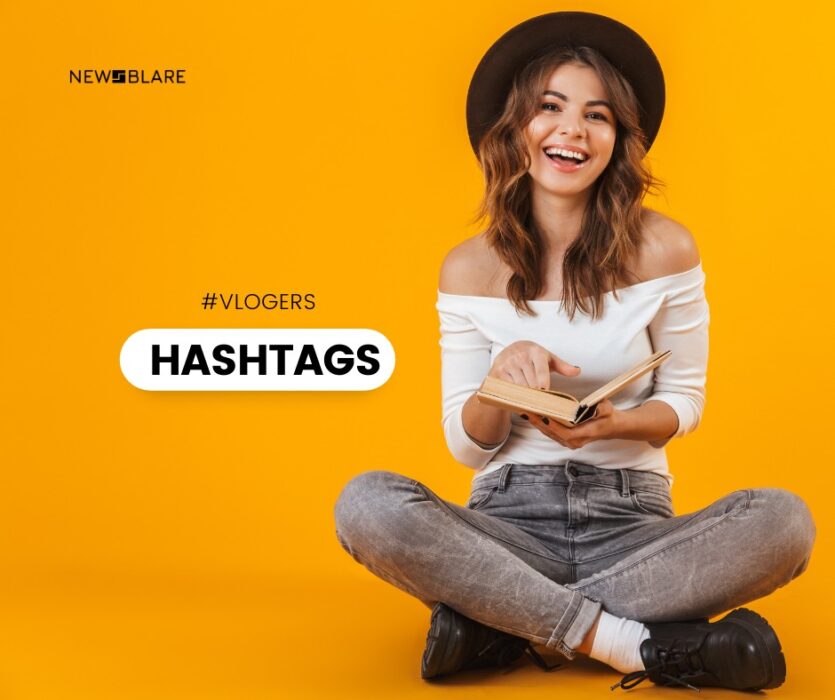 Vlogging is very trending nowadays and many people are watching vlogs on a regular basis. The vlogging business has made great achievements in the past few years. If you are a vlogger and want to post it on social media, use these top vloggers' hashtags to get the right reach.
#vlogger
#youtuber
#vlog
#youtube
#blogger
#vlogging
#vlogs
#influencer
#vloggerlife
#youtubers
#youtubechannel
#like
#subscribe
#vloggers
#tiktok
#travelblogger
#vlogsquad
#contentcreator
#vloglife
#vloggerlifestyle
10. Writer Hashtags for Instagram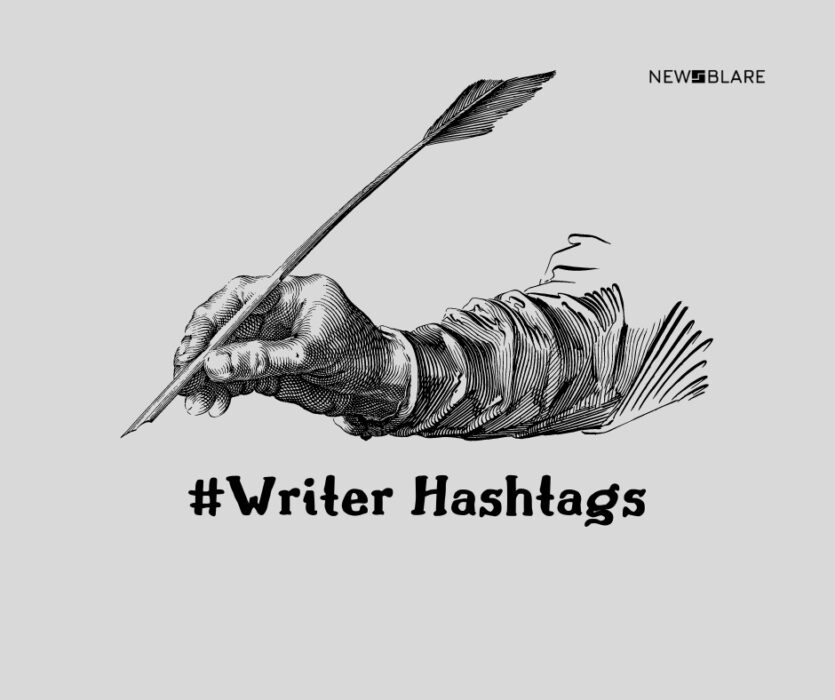 Are you a writer or should we say the emotional dictator? Then there's nothing more helpful for you than to post your write-ups on social media. You can reach to masses with these top writer hashtags.
#writer
#writersofinstagram
#poetry
#writing
#thoughts
#quotes
#sad
#poetrycommunity
#writerscommunity
#life
#poet
#words
#writingcommunity
#shayari
#writers
#author
#poetsofinstagram
#writersofig
#poems
#quoteoftheday
11. Music Hashtags for Instagram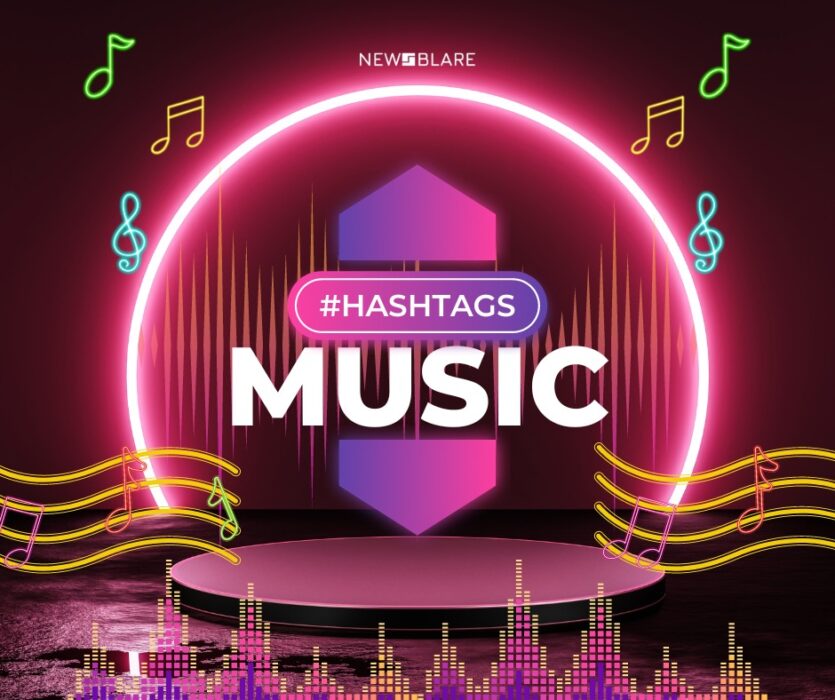 Music is something that always helps lift the mood. Besides, you can choose the music according to your state of mind. If you are a musician and want to make yourself heard, social media postings are best for you. Here we have listed the best music hashtags to use.
#music
#musicproducer
#newmusic
#remix
#instamusic
#popmusic
#song
#recording
#musicproduction
#newmusicfriday
#singer
#musicstudio
#dj
#cover
#mastering
#singersongwriter
#newsong
#guitar
#producer
#musician
12. Dance Hashtags for Instagram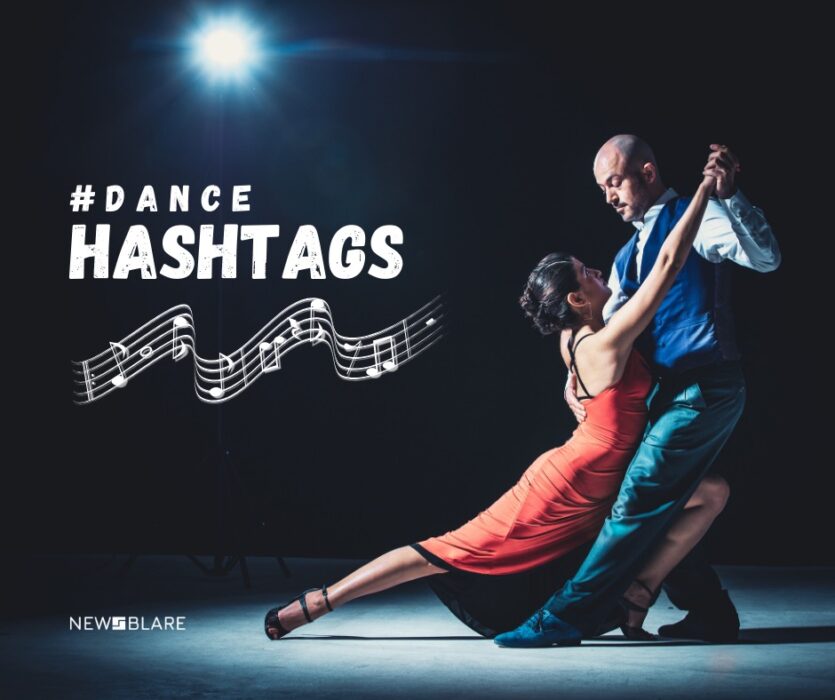 "Dance like nobody is watching you!" Dance is an art, emotion, and passion for many people. Dancers know how to make a crowd go "woah" with their moves. If you are a dancer, you can post your dancing videos on social media with these perfect dance hashtags.
#dance
#dancer
#dancing
#dancers
#tiktok
#ballet
#dancelife
#dancersofinstagram
#choreography
#artist
#dancechallenge
#dancevideo
#instadance
#ballerina
#dancemoms
#dancehall
#dancemusic
#dancefloor
#dancelove
#danceteacher
13. Love Hashtags for Instagram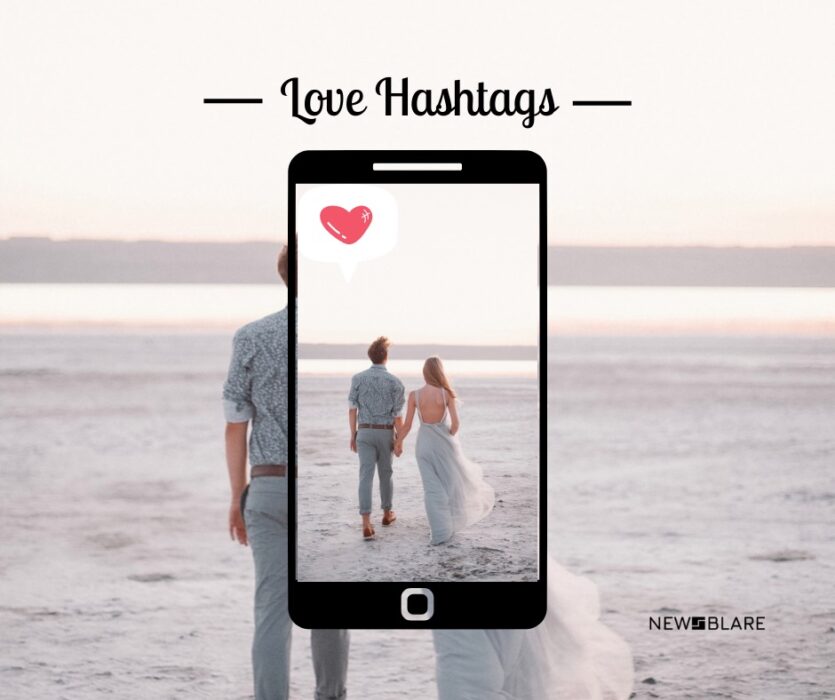 "Love is in the air!" And you have to flourish it. The more you express your love, the deeper it becomes. Post your love pictures on social media and use these top love hashtags for Instagram.
#lovequotes
#love
#loveyourself
#positivevibes
#selflove
#couplegoals
#happiness
#loveislove
#relationshipgoals
#feelings
#goals
#lovestory
#brokenheart
#relationshipquotes
#couple
#loveforever
#lovewins
#loved
#lovethis
#loveme
14. Art Hashtags for Instagram
Art is something that makes the artist's emotions heard and visible to the people. It can be of different types from painting, and drawing, to sketching and digital art. You can show off your artistry online with these perfect art hashtags.
#art
#artist
#drawing
#artwork
#painting
#artistsoninstagram
#illustration
#digitalart
#design
#sketch
#draw
#artoftheday
#portrait
#instaart
#contemporaryart
#handmade
#artgallery
#sketchbook
#abstractart
#drawings
15. Beauty Hashtags for Instagram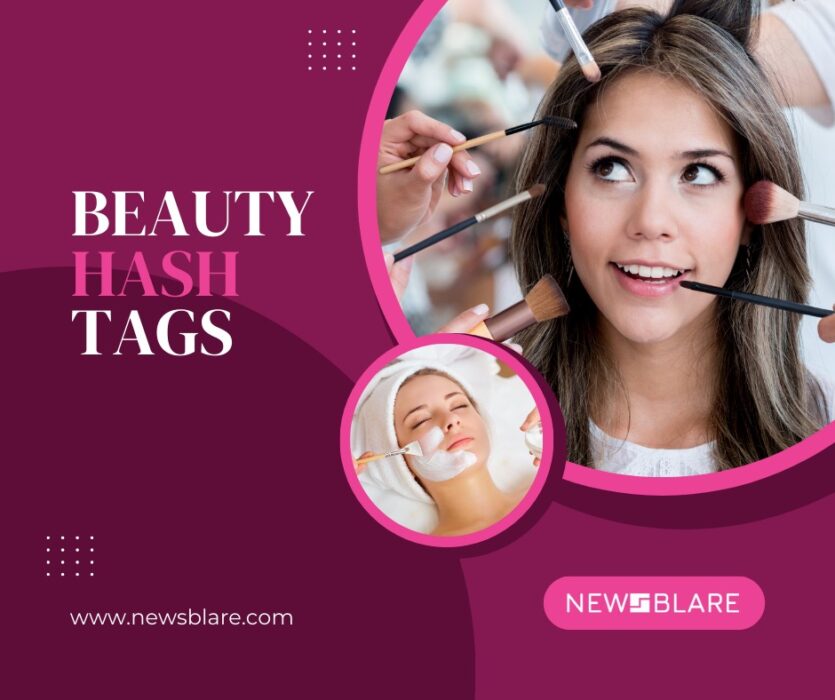 Beauty is made to flaunt! Everyone is beautiful, all scars are beautiful, and all flaws are beautiful. Post your beauty on social media and let people know about true beauty. Here we have listed the top beauty hashtags posts.
#beauty
#beautiful
#fashion
#makeup
#instagood
#style
#model
#skincare
#art
#cute
#girl
#happy
#smile
#bhfyp
#life
#hair
#me
#selfie
#myself
#instadaily
16. Entertainment Hashtags for Instagram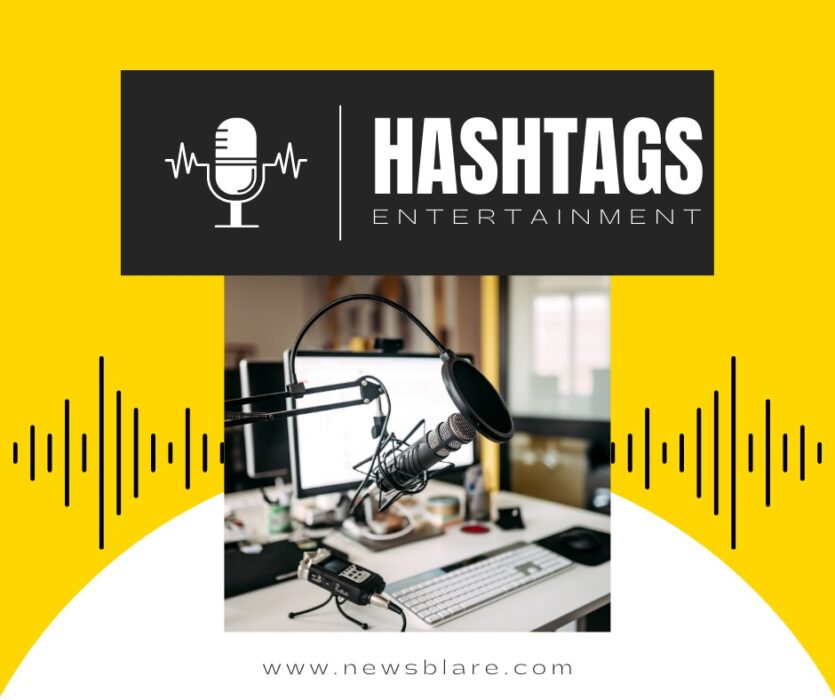 Entertainment niche is the best for passing your time, as well as learning new things. Be it a reality show, a movie, or a television show, entertainment has been a part of us for a long time now. Here we have listed the top entertainment hashtags for you to use.
#celebritynews
#onlineentertainment
#podcast
#talkshowhost
#update
#interviewer
#stageshows
#updates
#entertain
#entertainer
#bollywood
#entertainment
#shortvideo
#model
#shooting
#actorsgram
#casting
#film
#movies
#webseries
17. Business Hashtags for Instagram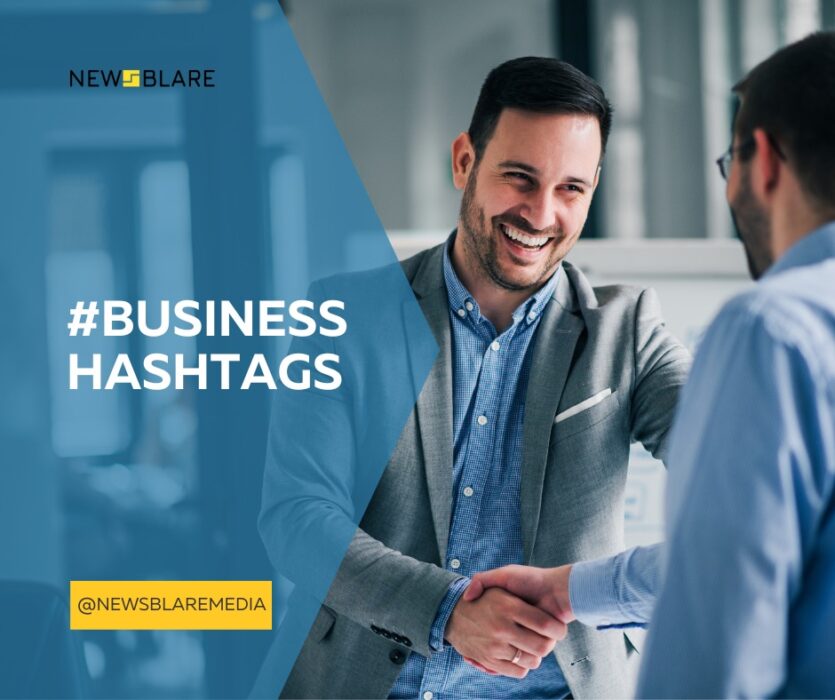 Social media is the best way to promote and increase your business growth. In this digital era, most individuals prefer an online platform to rely on businesses. You can post about your business online using these top business hashtags.
#business
#entrepreneur
#motivation
#marketing
#success
#money
#smallbusiness
#entrepreneurship
#businessowner
#mindset
#startup
#digitalmarketing
#branding
#investment
#finance
#work
#socialmedia
#realestate
#entrepreneurlife
#businesswoman
18. Happy Hashtags for Instagram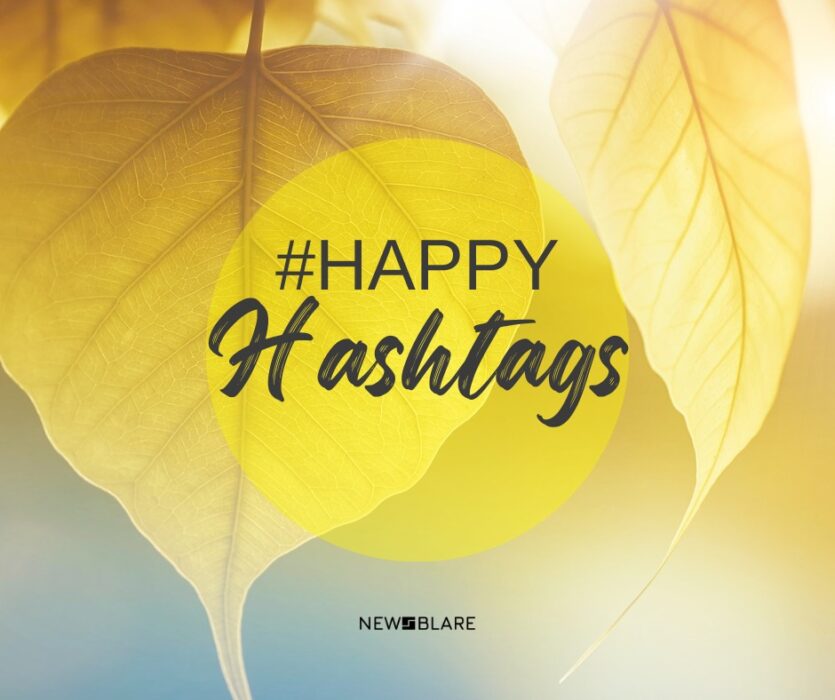 Happiness is what we all seek; happiness is what we all live for. Being happy from the inside as well as outside is necessary for a good life. Post your happy pictures on social media and use these happy hashtags for Instagram.
#happiness
#love
#happy
#life
#motivation
#instagood
#positivevibes
#believe
#loveyourself
#smile
#success
#mindset
#positivity
#beautiful
#peace
#joy
#mindfulness
#mentalhealth
#quotestoliveby
#fun
19. Inspiration Hashtags for Instagram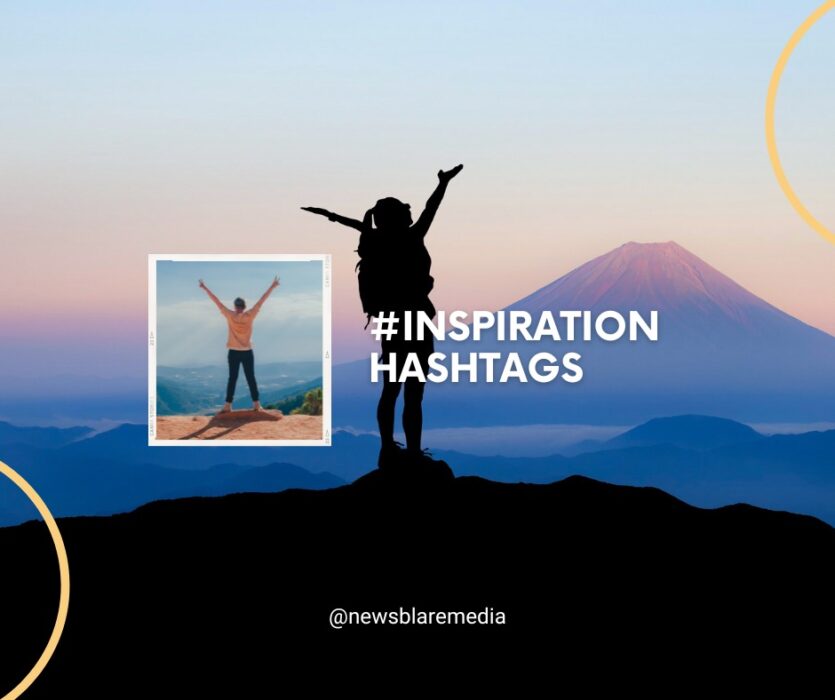 Getting inspired and spreading inspiration is all we need. Inspiring quotes sure help us in many ways. Here we have listed the top inspiration hashtags for Instagram for you.
#inspiration
#motivation
#life
#quotes
#success
#lifestyle
#motivationalquotes
#positivevibes
#inspirationalquotes
#happiness
#selflove
#believe
#mindset
#loveyourself
#quoteoftheday
#positivity
#inspire
#inspirational
#beauty
#selfcare
20. Technology Hashtags for Instagram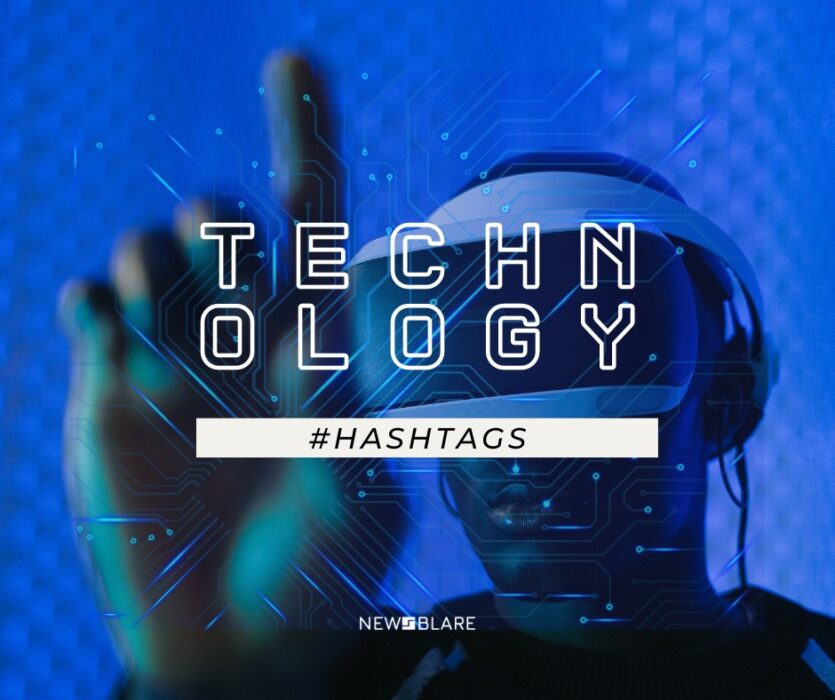 Technology lovers should use these hashtags for Instagram posts. If you want to boost your post and make it reach a wider audience, these are best for you.
#technology
#tech
#innovation
#engineering
#iphone
#technews
#science
#gadgets
#electronics
#android
#software
#programming
#smartphone
#coding
#computer
#instatech
#security
#gadget
#mobile
#technologynews
21. Photography Hashtags for Instagram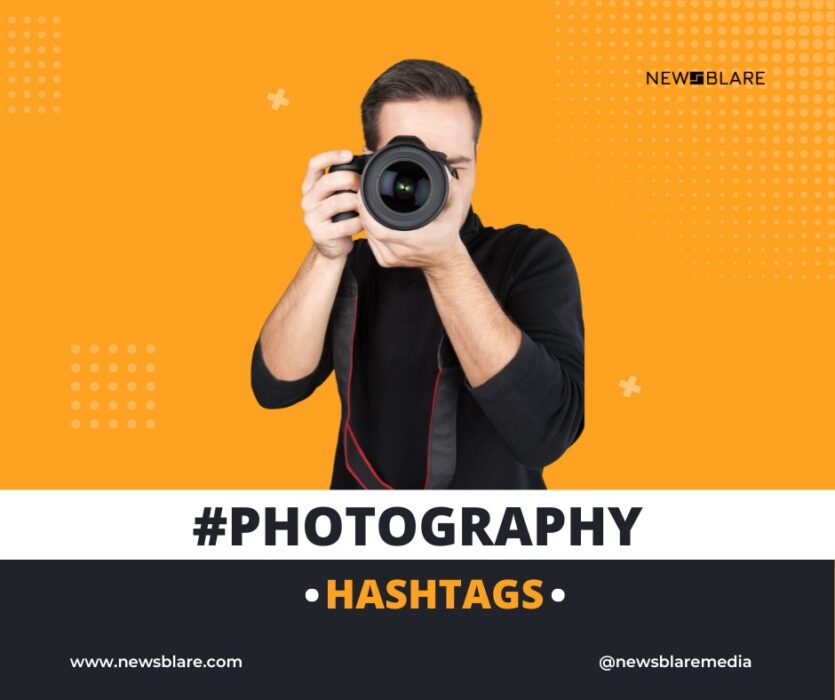 The photography skills of a person attract a lot of audiences and show the beauty as it is. If you are a photographer or simply love to click pictures of random things, post them on social media for a wide reach. Here we have listed the top photography hashtags for Instagram for you to use.
#photography
#photooftheday
#instagood
#photo
#nature
#picoftheday
#photographer
#beautiful
#photoshoot
#naturephotography
#travelphotography
#portrait
#canon
#fotografia
#sunset
#photographylovers
#portraitphotography
#selfie
#streetphotography
#sky
22. Videography Hashtags for Instagram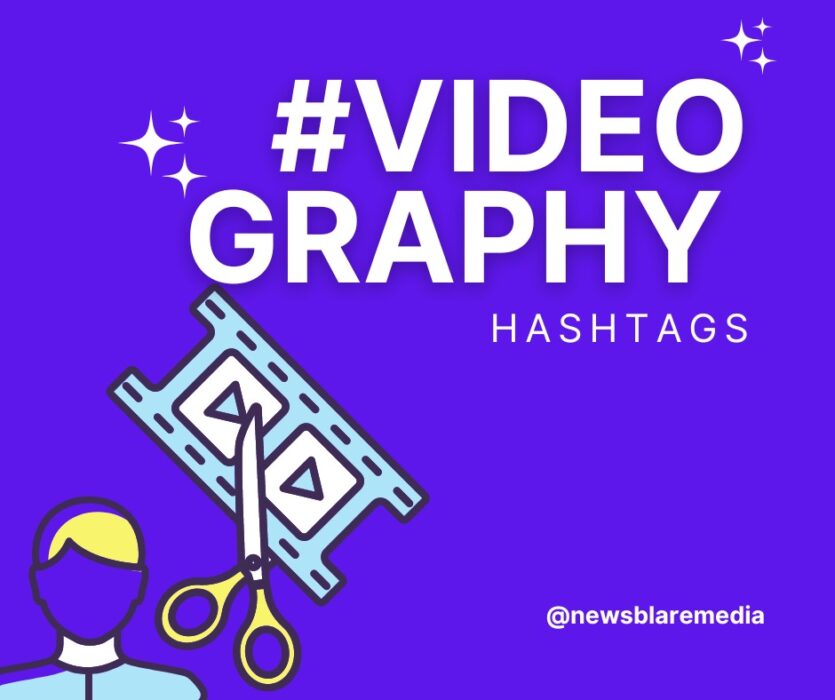 Videography is another passion and profession that attracts a lot of people. Videos have a way to tell a story in a short film beautifully. If you want to post your videography skills on social media, these videography hashtags for Instagram are best for you.
#videographer
#videography
#video
#filmmaker
#cinematography
#videoproduction
#filmmaking
#cinematographer
#film
#musicvideo
#director
#videomaker
#videoshoot
#filmmakers
#videoedits
#videos
#canon
#cinematic
#videooftheday
#behindthescenes
23. Summer Hashtags for Instagram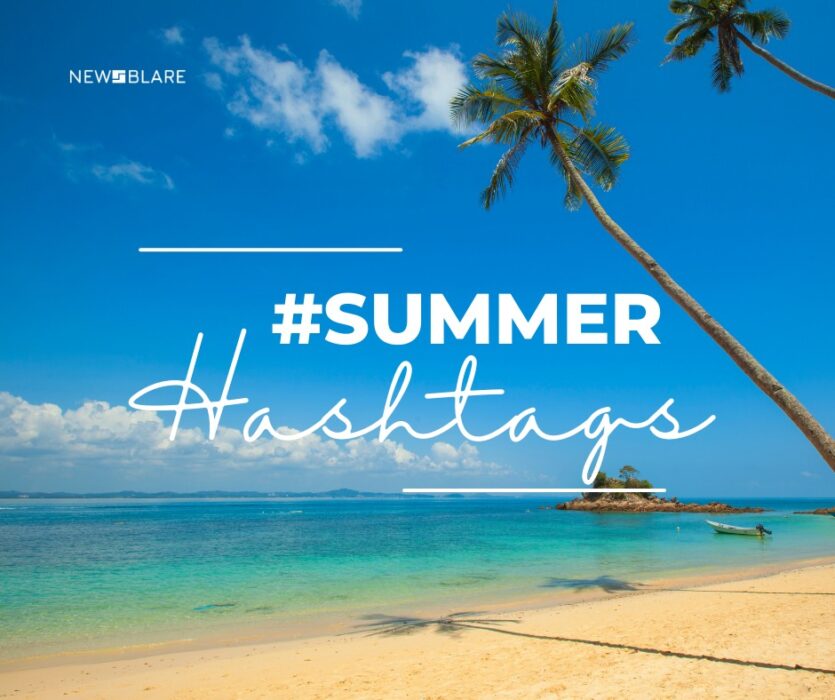 Summer is a season to enjoy the sun and cold drinks. If you love the summer season, go out and take photos of it. Post them on social media with these perfect summer hashtags for Instagram, and increase the reach.
#summer
#love
#nature
#instagood
#picoftheday
#summervibes
#beach
#happy
#sun
#sea
#sunset
#sunrise
#summertime
#fun
#landscape
#sky
#naturephotography
#flowers
#spring
#amazing
24. Holiday Hashtags for Instagram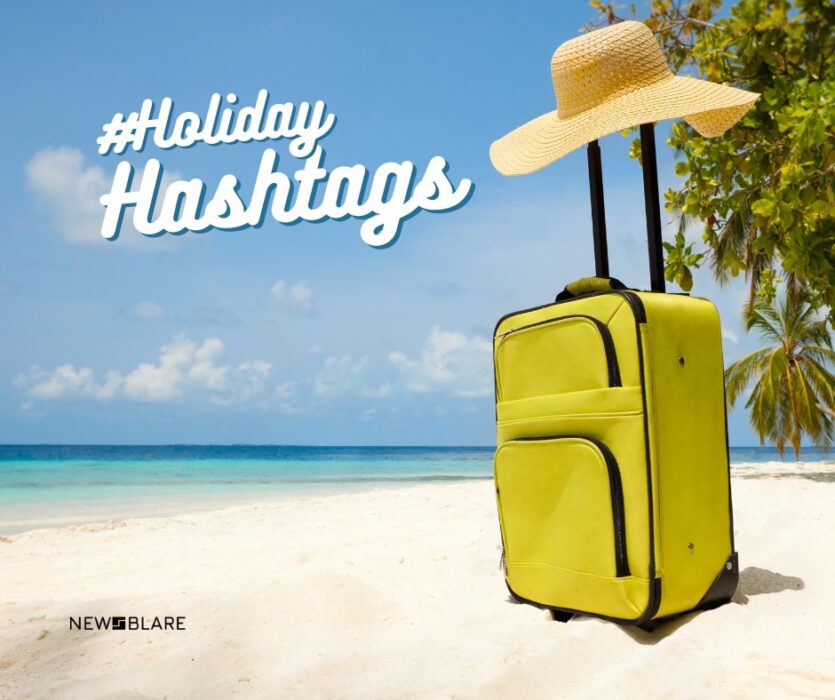 We all deserve a holiday once in a while. An escape from your normal life to enjoy the moments and live freely. If you are on holiday and want to post pictures online, use these holiday hashtags for Instagram posts and make them worthwhile.
#holiday
#travel
#vacation
#travelgram
#travelphotography
#trip
#instatravel
#sea
#traveling
#travelling
#picoftheday
#holidays
#wanderlust
#italy
#tourism
#adventure
#fun
#travelblogger
#relax
#christmas
25. Humour Hashtags for Instagram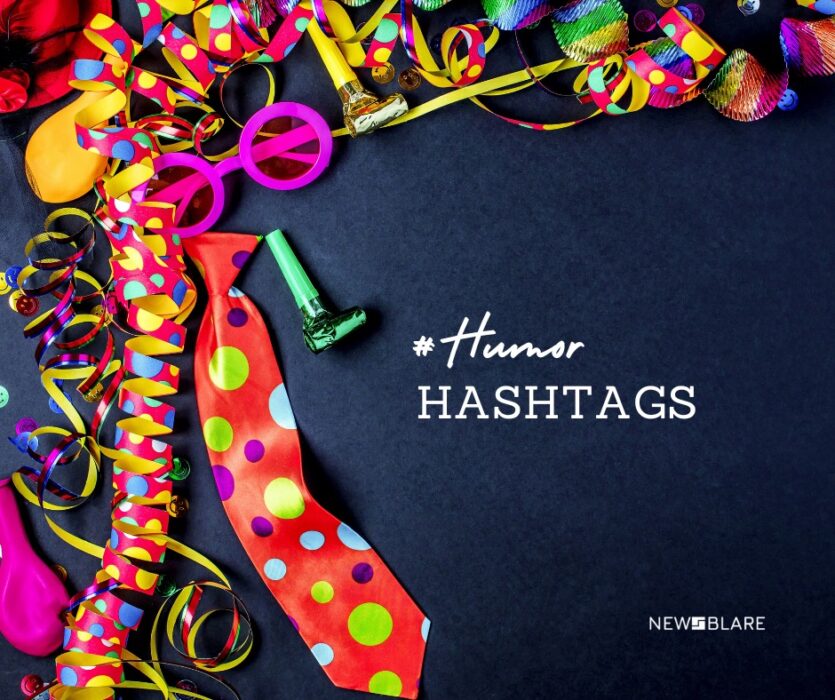 Humour attracts people and makes you the most famous guy in the group. If you have a great sense of humour, post it online and use these humour hashtags for Instagram.
#humour
#funny
#drole
#lol
#mdr
#rire
#blague
#humor
#fun
#marrant
#comedy
#tropdrole
#humourdemerde
#jokes
#humournoir
#videodrole
#comique
#frenchhumour
#rigolo
#mourirderire
26. Meme Hashtags for Instagram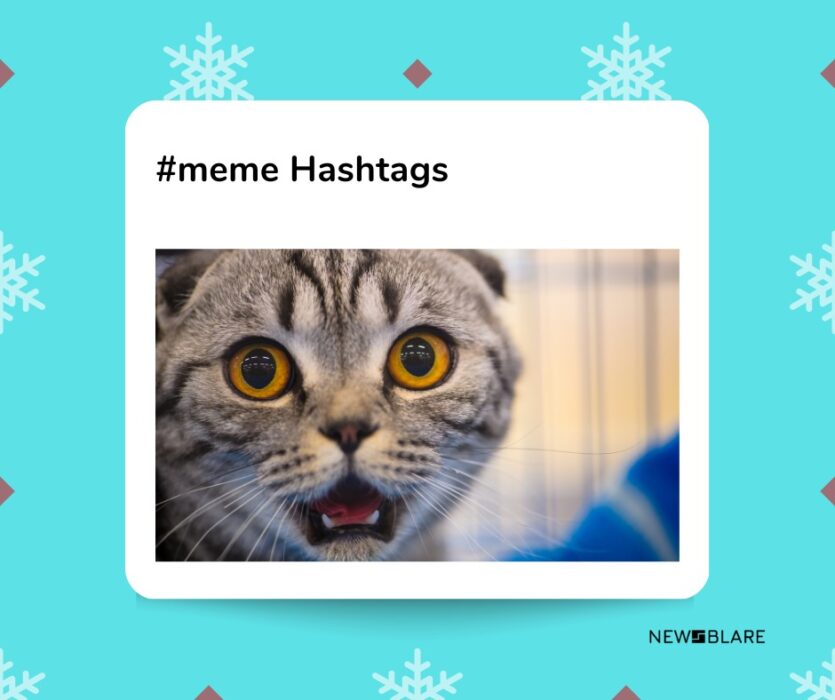 Social media is full of memes that entertain you in your free time. Memes are the easiest time to pass when you have nothing to do. Besides, some people love to make memes and make people laugh. Here we have listed the top meme hashtags for Instagram meme posts.
#memes
#meme
#funny
#dankmemes
#funnymemes
#memesdaily
#lol
#dank
#viral
#comedy
#dailymemes
#memepage
#fun
#memestagram
#offensivememes
#edgymemes
#lmao
#memesespa
#memer
#shitpost
27. Couples Hashtags for Instagram
Sweet couple posts are the cutest to watch on social media. Use these top couples' hashtags for Instagram couple posts.
#couples
#kisses
#forever
#couplegoals
#together
#couple
#girlfriend
#kiss
#cute
#boyfriend
#wedding
#adorable
#instalove
#hugs
#smile
#romance
#love
#beautiful
#loveyou
#couplelove
28. Family Hashtags for Instagram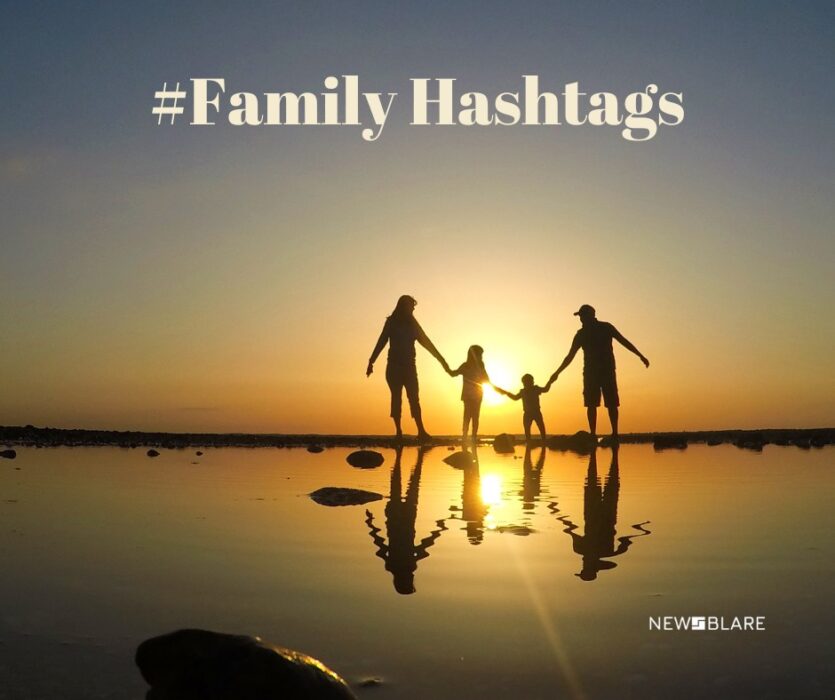 Family is what makes you happy and fulfils your heart's desires. It is the closest thing to you and the most important one. Use these best family hashtags for Instagram while posting about or for your family.
#family
#love
#friends
#baby
#familytime
#kids
#momlife
#home
#familia
#mom
#babyboy
#babygirl
#children
#blessed
#together
#motherhood
#parenting
#memories
#familyphotography
#familyfirst
29. Drink Hashtags for Instagram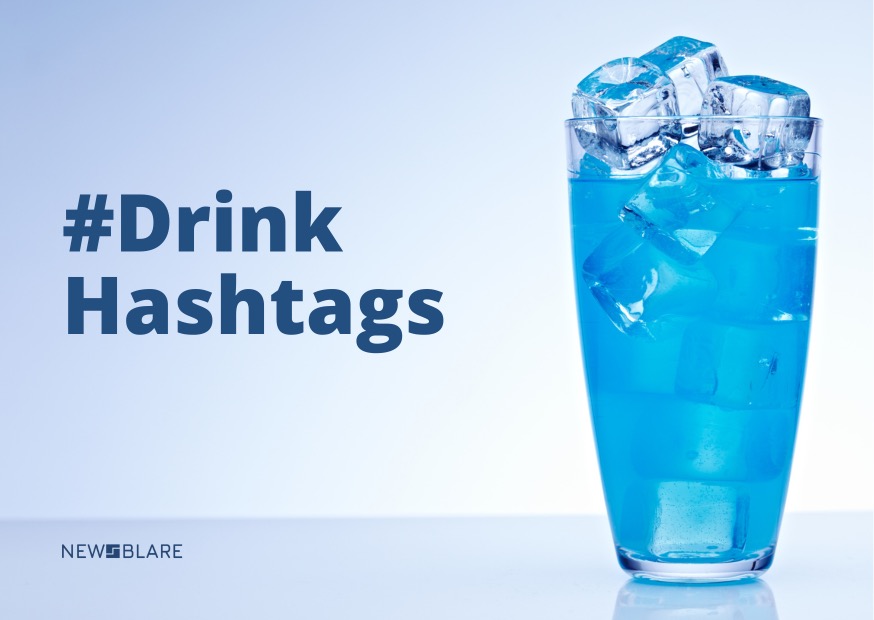 Are you outside for a drink and found just the perfect one? Why not post it online and let your followers know about your favourites? Here we have listed the top drink hashtags for Instagram posts. Now, you can flaunt your drinks online.
#drinking
#drinks
#drink
#cocktails
#beer
#bar
#alcohol
#drinkup
#cocktail
#wine
#bartender
#drinkstagram
#mixology
#liquor
#cheers
#thirsty
#pub
#drunk
#happyhour
#glass
30. Health Hashtags for Instagram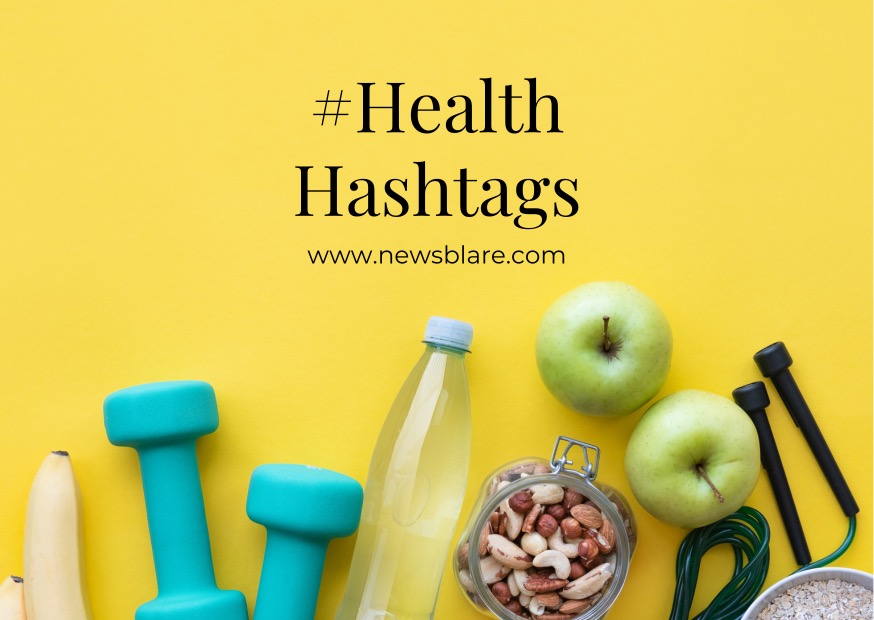 Taking care of one's health is very essential. And as they say, "Health is wealth." It is necessary to do daily exercise and eat sufficiently. Post your healthy routine online and use these top health hashtags for Instagram.
#health
#fitness
#healthylifestyle
#wellness
#healthy
#motivation
#workout
#gym
#lifestyle
#fit
#fitnessmotivation
#nutrition
#training
#weightloss
#healthyfood
#fitfam
#healthyliving
#selfcare
#healthcare
#mentalhealth
31. Reading Hashtags for Instagram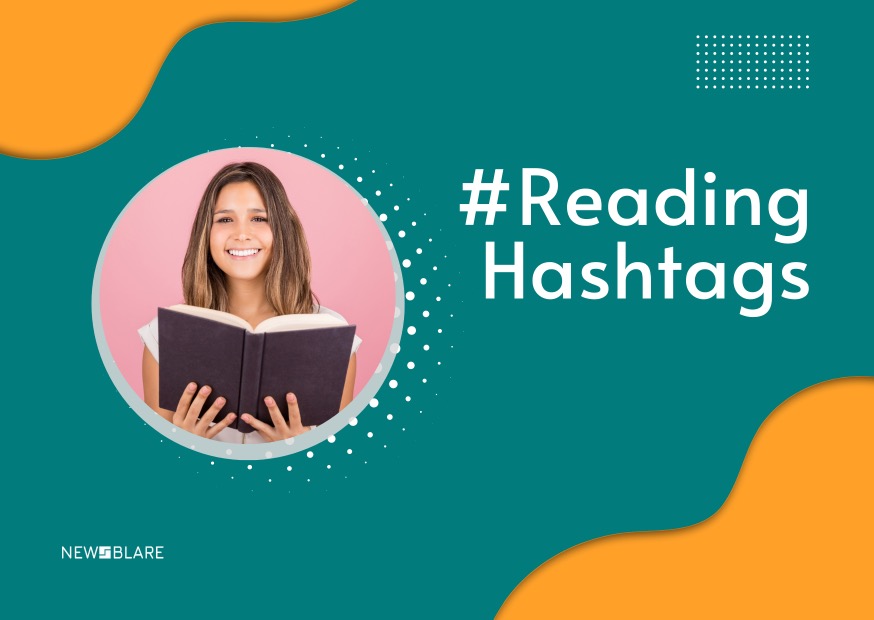 Do you have a reading bug or simply love books? Gaining knowledge is important for today's era, and for that, reading is a must. Here we have listed the top reading hashtags for Instagram posts. Go flex your reading skills.
#reading
#bookstagram
#books
#booklover
#read
#bookworm
#bookish
#bookstagrammer
#booknerd
#bookaddict
#bibliophile
#readersofinstagram
#instabook
#booksofinstagram
#reader
#readingtime
#bookshelf
#literature
#bookphotography
#instabooks
32. DIY Hashtags for Instagram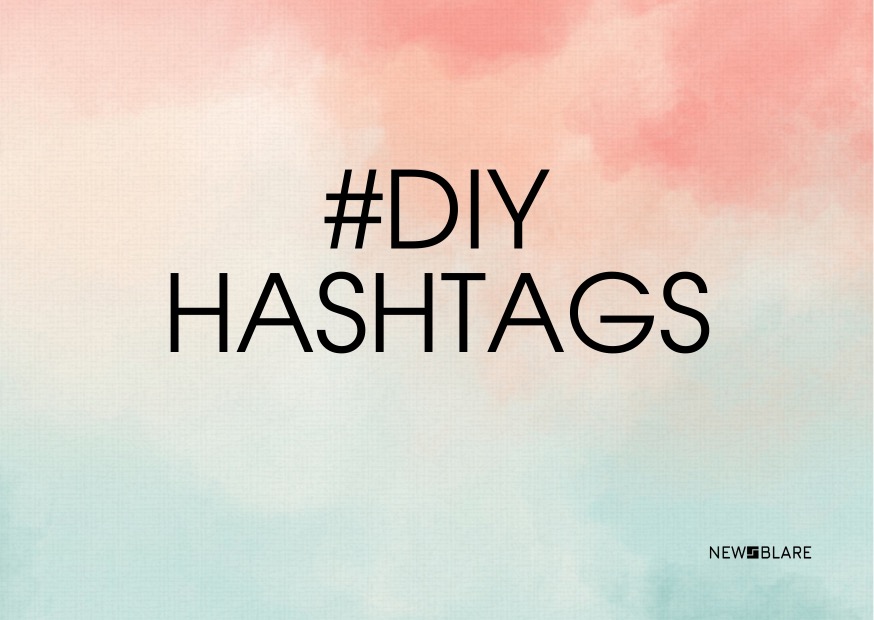 DIY is always fun when you want to do something very creative and different. Beauty is what it portrays and has the ability to make things useful. Here we have noted down some DIY hashtags for Instagram posts.
#diy
#handmade
#art
#homedecor
#design
#craft
#doityourself
#woodworking
#crafts
#diyprojects
#homemade
#diyhomedecor
#creative
#fashion
#diycrafts
#smallbusiness
#diyproject
#handmadewithlove
#artist
#crafting
33. Interior Design Hashtags for Instagram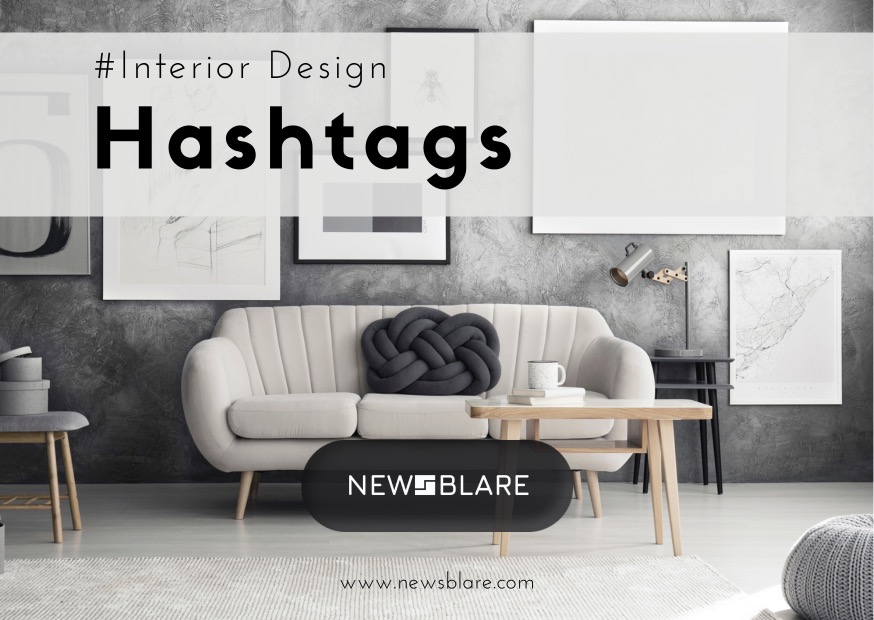 If you have a hobby of interior designing or simply love to work in the field, flaunting your design on social media will benefit you. Here we have listed the top interior design hashtags for Instagram just for you.
#InteriorDesign
#Deco
#Decor
#HomeDecor
#Decoration
#Interiors
#HomeStyle
#Interior
#Interior4All
#HomeInsp
#HomeInspiration
#ModernHome
#InteriorLovers
#HomeRenovation
#HouseGoals
#InteriorStylist
#HouseTour
#InteriorDesire
#HomeReno
#HouseEnvy
34. Knitting Hashtags for Instagram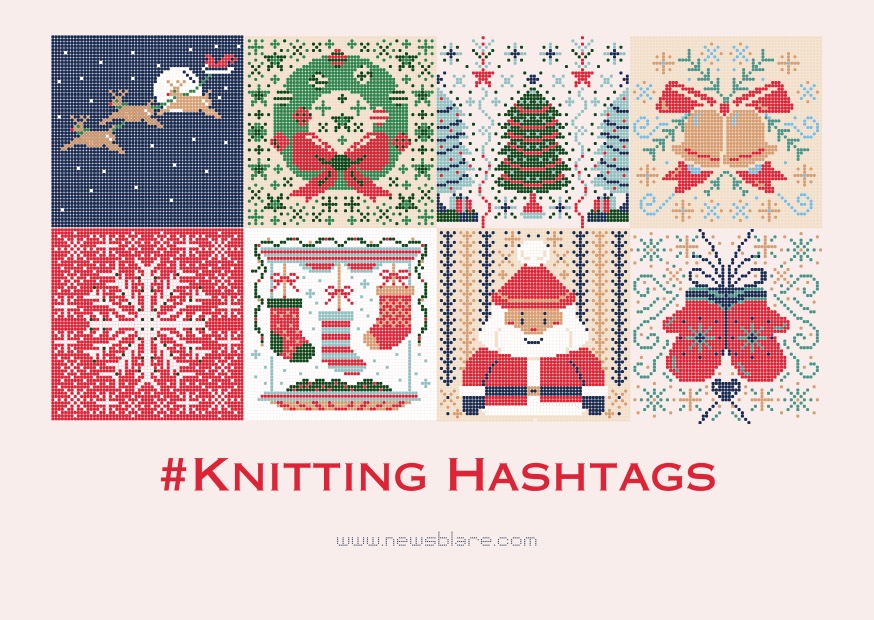 There's no better skill to learn in your free time than knitting. You can make your sweaters, dresses, and many other things if you know knitting. Do you want to show off your knitting skills on social media? Then here are the best knitting hashtags for you.
#knitting
#knittersofinstagram
#handmade
#knit
#crochet
#yarn
#knittingaddict
#knitstagram
#knittinglove
#instaknit
#knitwear
#crochetersofinstagram
#knitter
#knittersgonnaknit
#knittinginspiration
#crocheting
#knittersoftheworld
#nevernotknitting
#handknit
#knitters
35. Automotive Hashtags for Instagram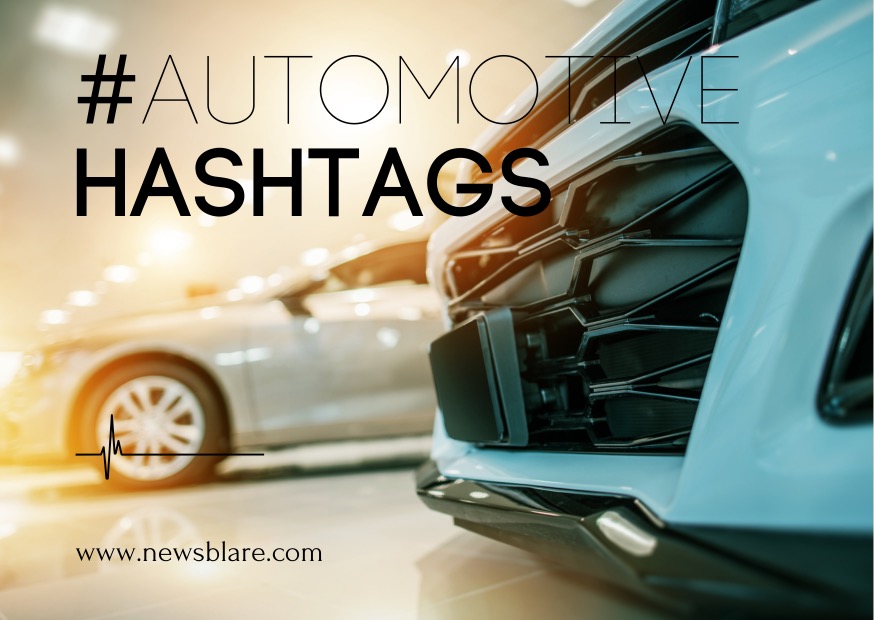 Automotive knowledge is essential for automobile lovers. Be it big cars or small, sports or sedans, knowing about the features will make you choose the best. Here we have listed a few automotive hashtags for you to flaunt your automotive knowledge.
#auto
#car
#cars
#automotive
#carsofinstagram
#bmw
#instacar
#carporn
#mercedes
#carlifestyle
#audi
#automobile
#instacars
#ford
#autos
#toyota
#supercars
#carphotography
#racing
#carswithoutlimits
36. Gardening Hashtags for Instagram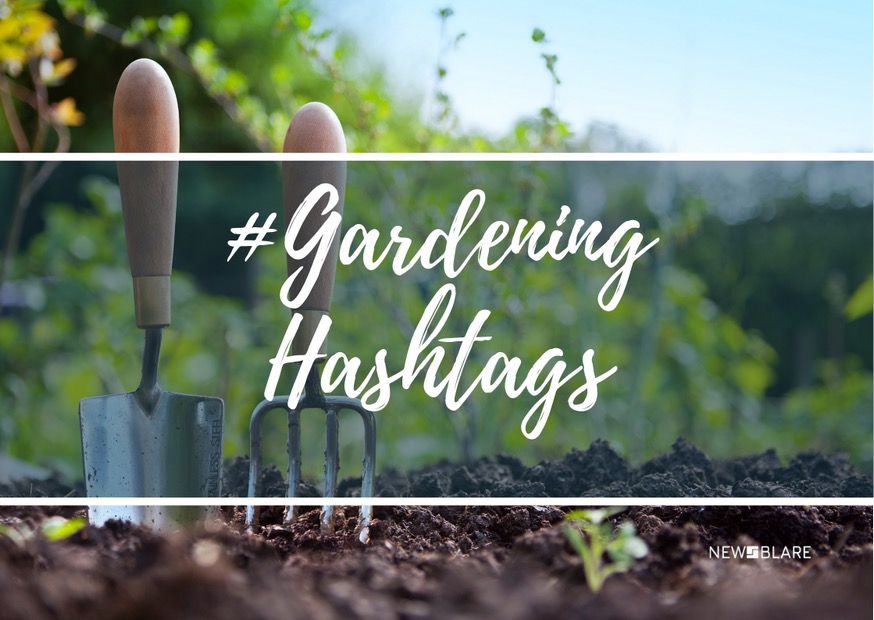 Greenery and plants are sure to bring out a happy and joyful mood. The flowers and their smell are something that soothes your mind. If you love gardening and want to flaw your skills on social media, we have listed the top gardening hashtags.
#gardening
#garden
#flowers
#plants
#gardenlife
#flower
#gardendesign
#growyourown
#gardener
#plantsofinstagram
#gardeninspiration
#gardens
#green
#organic
#mygarden
#homegrown
#gardenlove
#plantsmakepeoplehappy
#organicgardening
#gardensofinstagram
37. Photo of The Day Hashtags for Instagram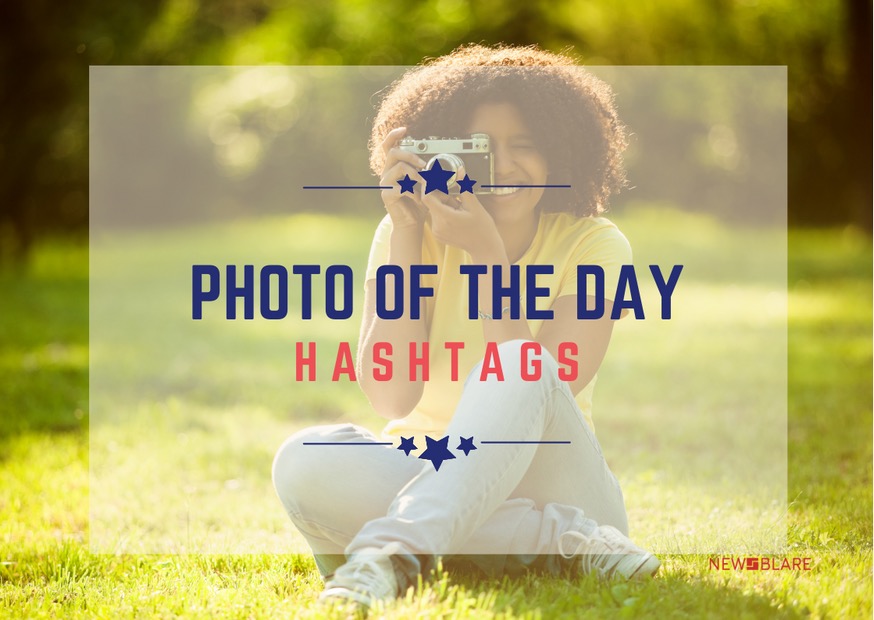 If you want to reach a wide audience, you have to choose the best picture to post on your Instagram. Here we have listed the best photo of the day hashtags for Instagram for your perfect photos.
#photooftheday
#photography
#instagood
#love
#picoftheday
#beautiful
#photo
#instadaily
#me
#followme
#smile
#instalike
#happy
#bhfyp
#photographer
#style
#myself
#cute
#photoshoot
#model
38. Hip-Hop Hashtags for Instagram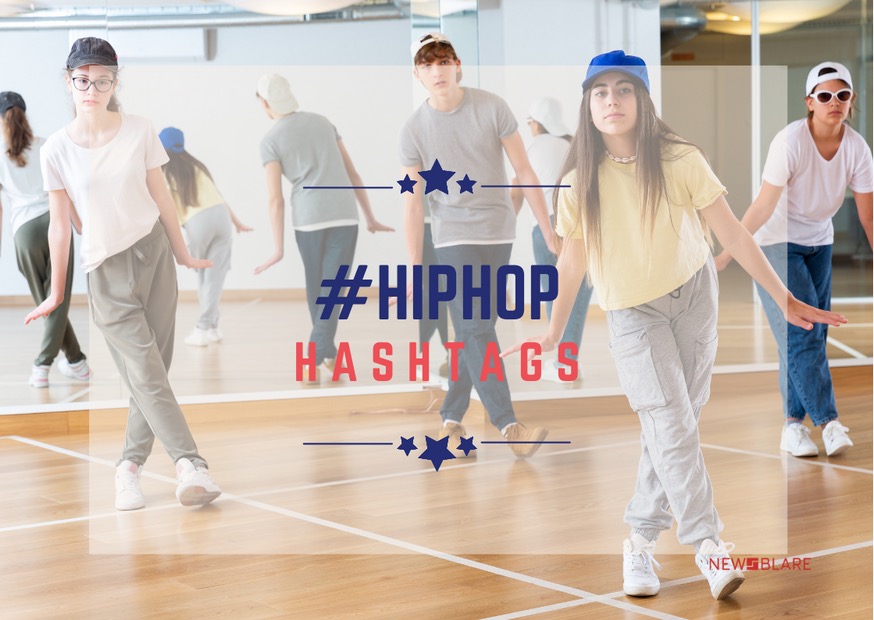 Hip-hop is not just about dance or songs, it is a culture! This goes out to all the hip-hop heads, the top 20 hip-hop hashtags posts. Now you can show them what the real hip-hop is with the perfect hashtags that will help you reach a wider audience.
#hiphop
#rap
#music
#rapper
#trap
#beats
#hiphopmusic
#newmusic
#producer
#artist
#dance
#rapmusic
#dj
#hiphopculture
#soundcloud
#spotify
#rappers
#freestyle
#musicproducer
#beatmaker
39. Sports Hashtags for Instagram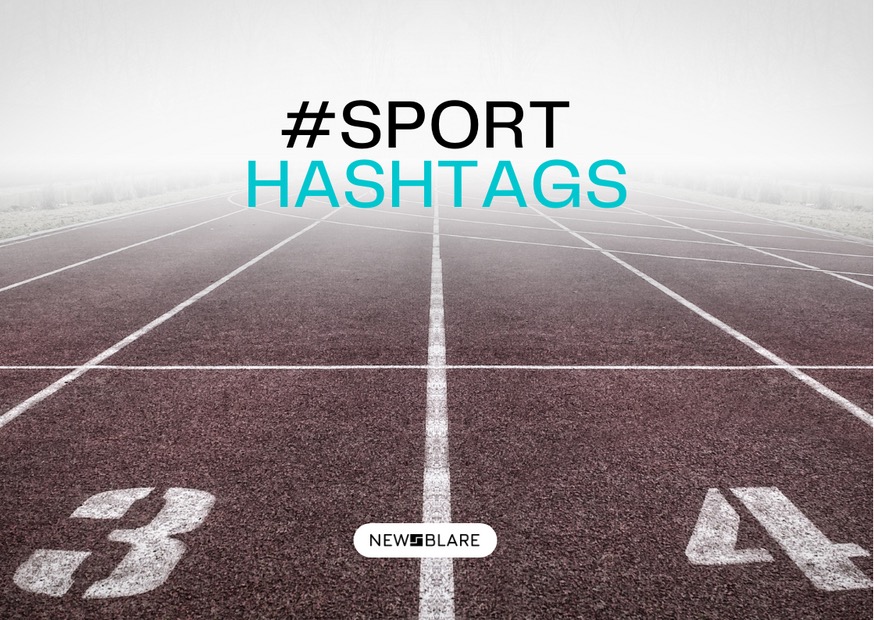 Are you a sports enthusiast and love your fitness? Do you like to show off your sporting spirit on social media? Then these sports hashtags for Instagram are just perfect for you to use in your sporty posts.
#sport
#sports
#football
#fitnessmotivation
#running
#soccer
#healthy
#crossfit
#healthylifestyle
#boxing
#mma
#basketball
#sportmotivation
#athlete
#sportlife
#bike
#cycling
#strong
#ufc
#calcio
40. Vehicle Hashtags for Instagram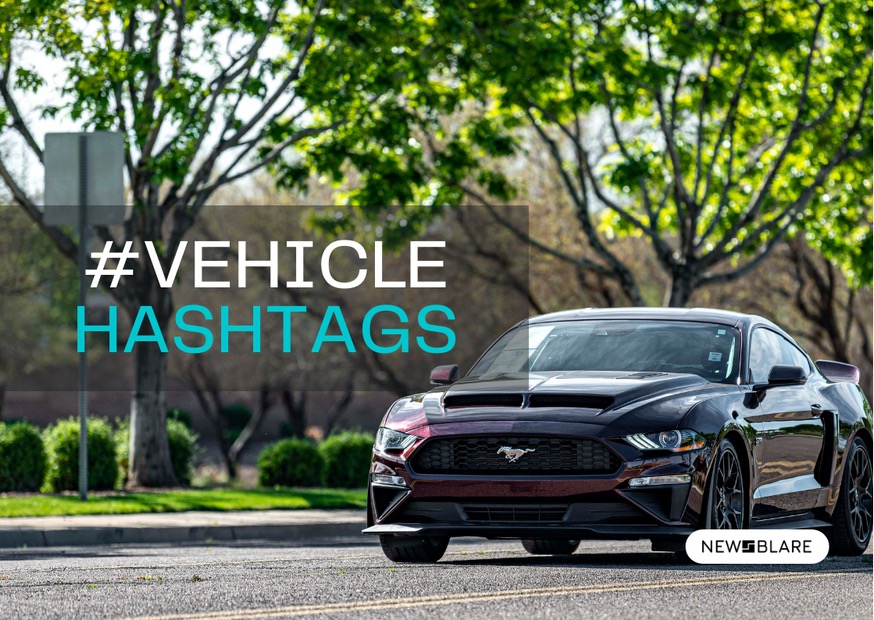 If you love cars, driving, and vehicles of any kind, here we have listed the perfect vehicle hashtags for you. Now you can post your vehicle and flaunt it with the top hashtags and reach out to a massive audience.
#vehicle
#cars
#vehicles
#drive
#sportscar
#speed
#road
#engine
#ride
#driver
#automotive
#carsofinstagram
#racing
#wheels
#exoticcar
#horsepower
#exoticcars
#highway
#tires
#carporn
41. Makeup Hashtags for Instagram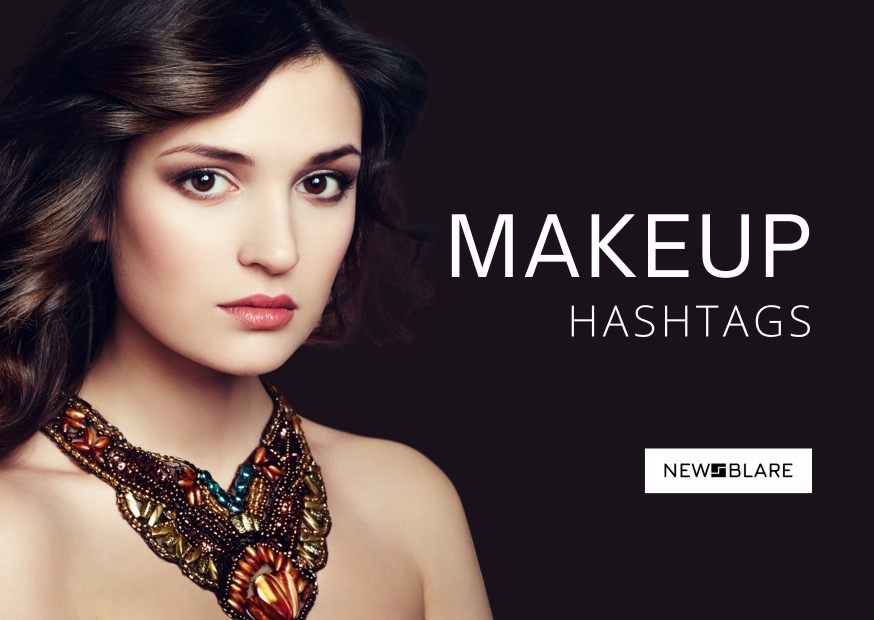 Makeup does bring out a lot of confidence in an individual. Besides, you could experiment and create beautiful art with makeup. Sure, natural beauty is best, but adding extra drama to it will make you glow. For all makeup lovers, we have listed the top makeup hashtags posts of yours.
#makeup
#makeupaddict
#makeuplove
#nomakeup
#makeupless
#helpihavenothingtowear
#naturalbeauty
#barefaced
#selfies
#ilovemakeup
#makeupfree
#eyeshadow
#mascara
#foundation
#makeupartist
#makeuphoarder
#makeuplover
#minimalmakeup
#lashes
#highlighter
42. Shoes Hashtags for Instagram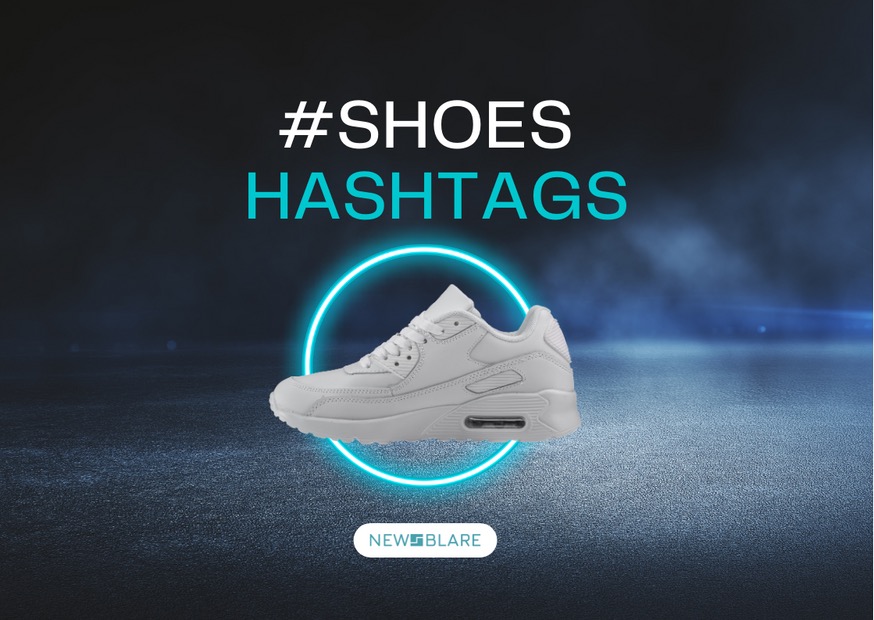 Receiving compliments on your shoes always makes you happier. But choosing the perfect fit and matching them with your outfit takes a lot of time. Be it sports shoes, sneakers, heels, or normal sandals, choosing the best one will make your outfit more glorious. Here we have listed a few shoe hashtags.
#shoes
#sneakers
#nike
#moda
#shoesaddict
#heels
#jordan
#fashionblogger
#adidas
#sneakerhead
#boots
#sandals
#shoesforsale
#footwear
#kicks
#shoeslover
#shoestyle
#yeezy
#shoestagram
#instashoes
43. Clothing Hashtags for Instagram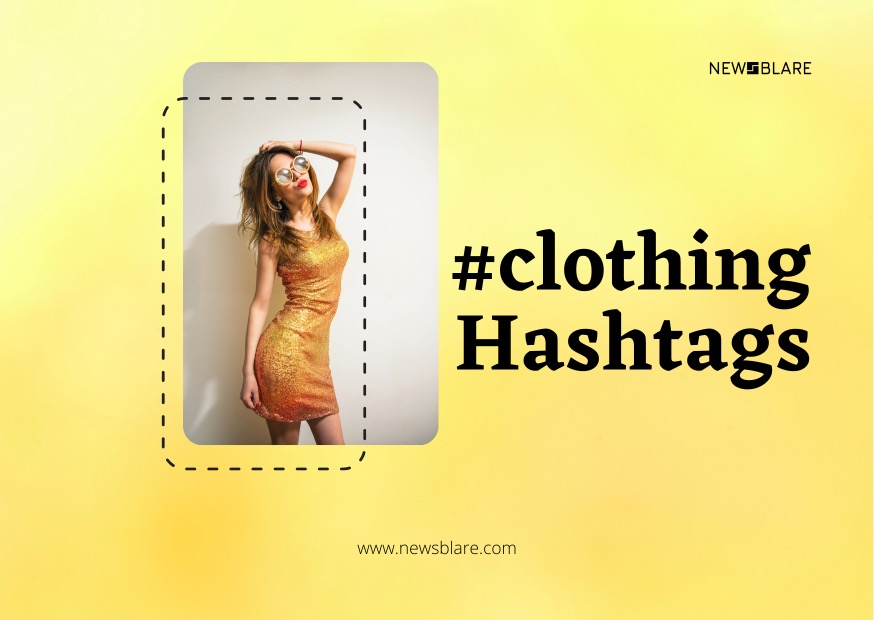 What you wear and how you carry yourself in the clothes matters a lot for your personality. It will reflect a bold and perfect look for you. Clothing is something that can present you in a better way. If you love to flaunt your clothes, here we have listed some clothing hashtags for your outfit posts.
#clothing
#clothingbrand
#clothes
#streetwear
#apparel
#tshirt
#ootd
#onlineshopping
#brand
#fashionblogger
#dress
#instafashion
#tshirts
#fashionstyle
#fashionista
#outfit
#mensfashion
#clothingline
#hoodies
#dresses
44. Styling Hashtags for Instagram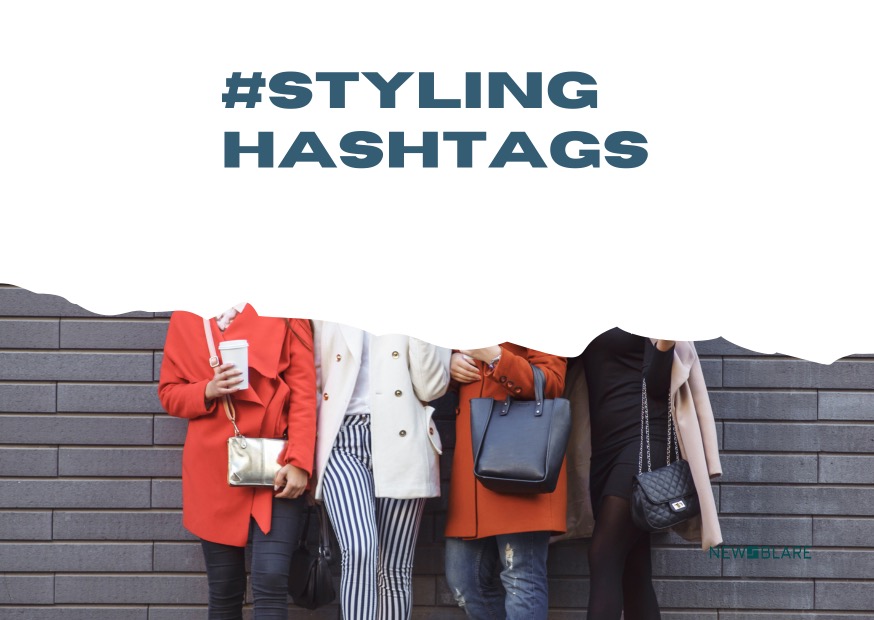 Styling is a new job that youth love to do. From styling yourself to styling a room, car, home, or garden, it has become a new trend. It portrays a particular design as well as your lifestyle is depicted in the way you style your things. Here are some styling hashtags for you to use.
#styling
#fashion
#style
#design
#stylist
#ootd
#model
#makeup
#hair
#beauty
#fashionblogger
#fashionstyle
#homedecor
#fashionista
#vintage
#stylish
#interieur
#lifestyle
#fashionphotography
#styleblogger
45. Hairstyle Hashtags for Instagram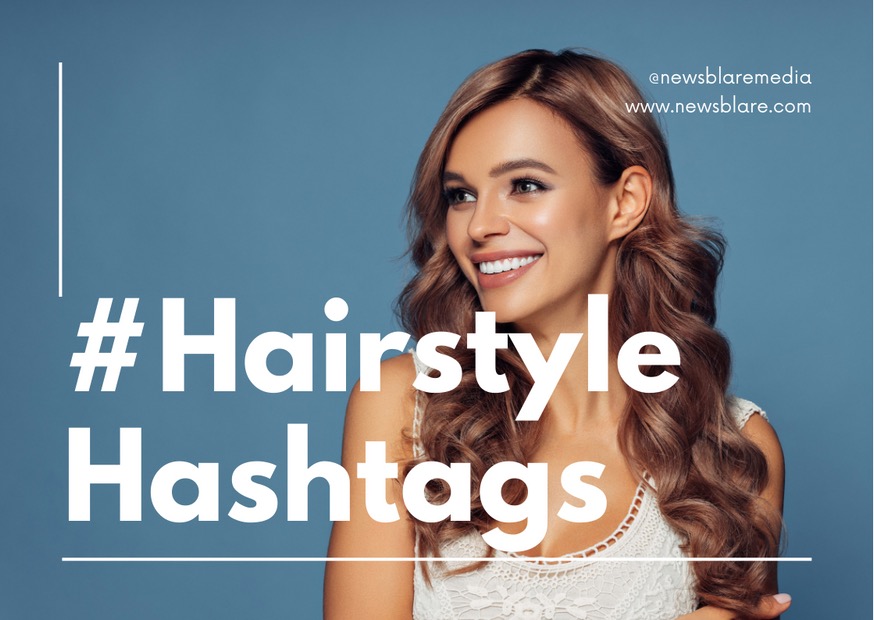 How you do your hair definitely contributes to your fashion statement. Some like them simple while some go for a funky look. Long, short, coloured, black, blonde, it all reflects your personality in different ways. If you want to flaunt your hair on Instagram, we have listed a few hairstyle hashtags for you.
#hairstyle
#hair
#haircut
#haircolor
#hairstyles
#hairstylist
#barbershop
#barber
#hairdresser
#balayage
#barberlife
#instahair
#hairgoals
#longhair
#blondehair
#haircare
#barbershopconnect
#hairsalon
#hairfashion
#hairdo
46. Cleaning Hashtags for Instagram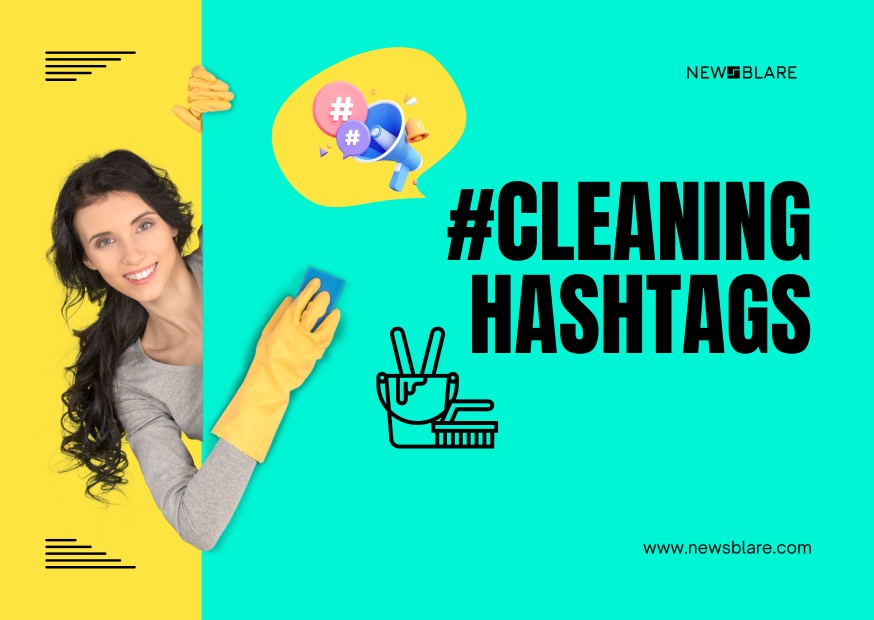 Cleaning is essential for a neat and healthy environment. Be it your home, workplace, or other essential things, cleaning is necessary. Cleanliness leads to a healthy lifestyle and gives you a fresh vibe. Here we have listed a few cleaning hashtags.
#cleaning
#clean
#cleaningservice
#cleaningmotivation
#cleaningservices
#housecleaning
#cleaningtips
#cleaninghacks
#carpetcleaning
#deepcleaning
#cleaningcompany
#commercialcleaning
#cleaningproducts
#cleanhome
#officecleaning
#homecleaning
#residentialcleaning
#windowcleaning
#cleaner
#cleanhouse
47. Friendship Hashtags for Instagram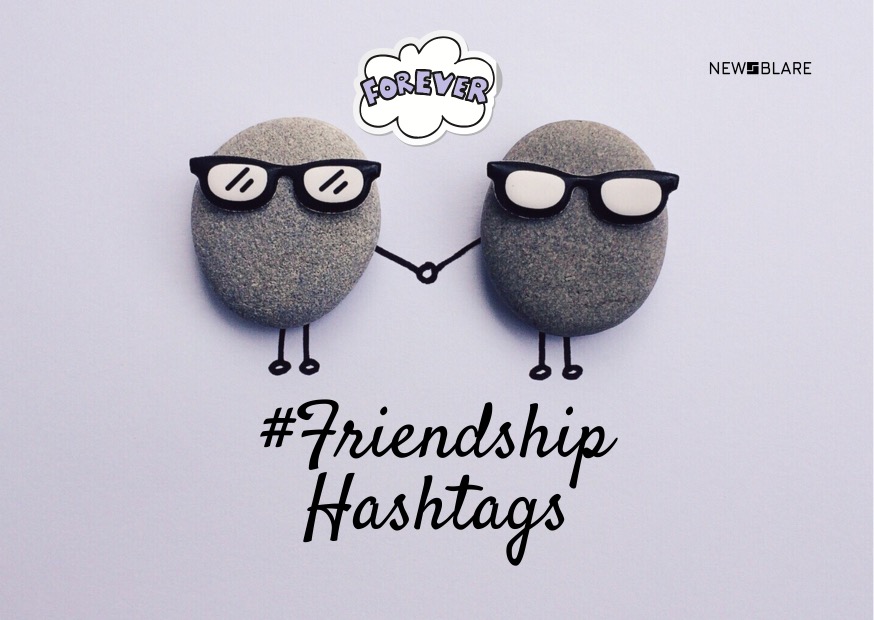 The purest relationship is the relation between two friends. From partying together to crying together, friends are the best companions. We can share our deepest secrets and put our trust in our friends. In a world full of hassle-hassle, having a best friend makes life easy. Here are the perfect friendship hashtags.
#friendship
#friends
#love
#friendshipgoals
#bestfriends
#friendsforever
#friend
#memories
#bff
#bestfriend
#happiness
#funny
#party
#forever
#friendshipquotes
#besties
#goodvibes
#goodtimes
#goodfriends
#friendsforlife
48. Studying Hashtags for Instagram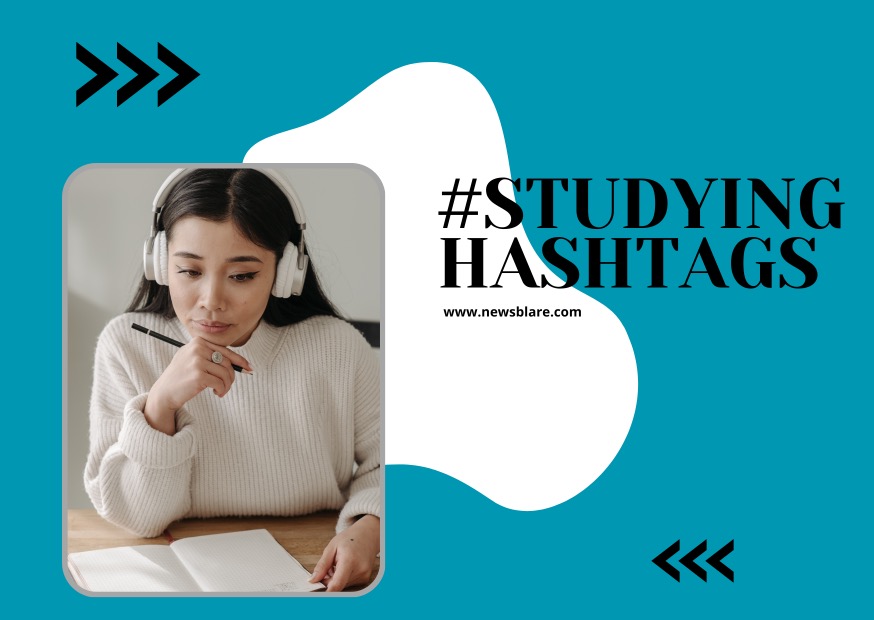 Studying is the most crucial part of one's life. A person who has studied basic school and college programs is much knowledgeable and intelligent. Besides, some students just love studying and do it with passion. Here are some studying hashtags made for the study head.
#studying
#study
#studygram
#studymotivation
#studynotes
#student
#studywithme
#studyblr
#notes
#studytips
#studygrammer
#studytime
#studentlife
#studyinspiration
#studyhard
#studyinspo
#studyaccount
#studyspo
#studies
#studyabroad
49. Cooking Hashtags for Instagram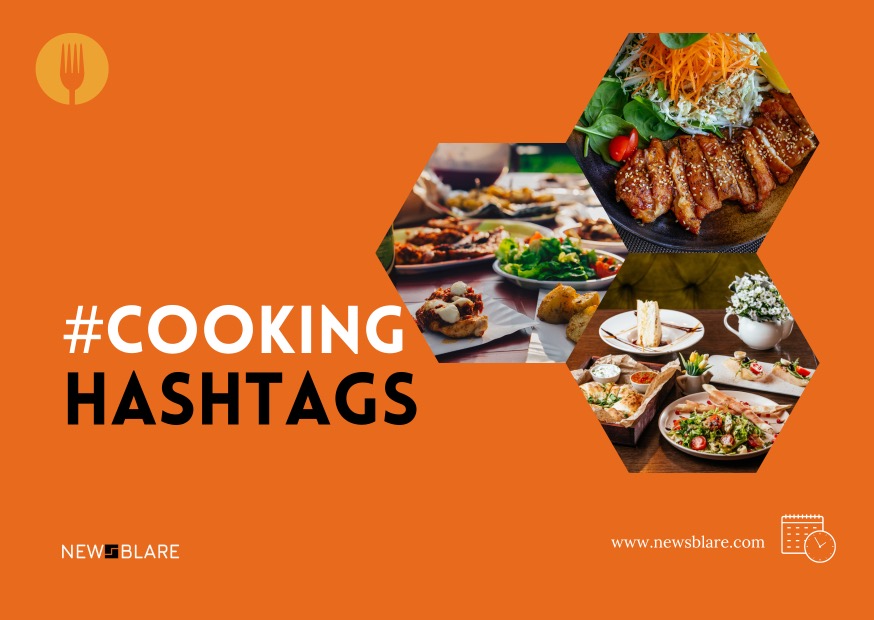 Cooking is someone's passion as well as one's need. In this era, everyone needs to learn cooking and know the basics. However, some just love cooking and trying new dishes. These cooking hashtags are for those who have a passion for cooking.
#cooking
#food
#foodporn
#homemade
#yummy
#foodstagram
#foodlover
#delicious
#chef
#cook
#healthyfood
#tasty
#homecooking
#kitchen
#cookingathome
#foodgasm
#baking
#healthy
#cheflife
#recipes
50. Gaming Hashtags for Instagram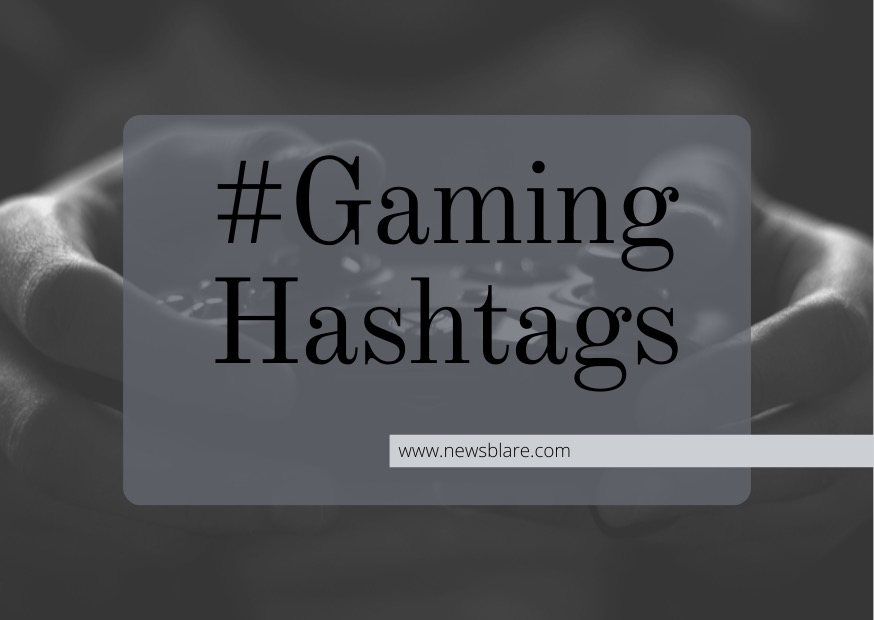 Gaming is a new trend among teenagers and adults nowadays. There has been an increase in online gaming in the lockdown era. It is because the individuals have nothing to do and might get bored at home so they found online gaming as an alternative. Here we provide you with the top 20 gaming hashtags.
#gaming
#ps
#playstation
#videogames
#xbox
#games
#twitch
#fortnite
#pcgaming
#gamers
#gamingcommunity
#gamergirl
#nintendo
#gta
#callofduty
#streamer
#pubg
#videogame
#esports
#twitchstreamer
Conclusion
Hashtags for Instagram boost up your posts and make a bigger reach. Moreover, the perfect hashtags will make your posts more engaging. Above, we have listed the top 1000 hashtags of the 50 best categories for your Instagram posts. Hope it helps you.
Also Read: Instagram New Features That Will Shape Your Social Media Experience In 2022 – Newsblare