After a prolonged feeling of restored safety and even complacency, we are now looking at the possibility of another wave of the Covid-19 virus. While this new variant is said to be less damaging overall, the medical world warns that it is far more transmissible than the previous strains. What does this mean for the demand of the Indian housing market in 2023? It's a good question. Let's look at what happened in the previous years.
The impact of Covid-19 on the Indian housing market in 2021 took a lot of market watchers by surprise. It had been predicted that the real estate sector – particularly housing – was in for a hard time. Instead, housing demand strengthened steadily, especially after vaccines were made available and lockdowns were lifted.
2022 saw housing sales resurge to break all previous records. According to real estate brokerage Proptiger, housing demand in 2022 rose by as much as 50% as compared to 2021, with Mumbai and Pune leading the sales curve with over 56% of homes sold in these cities. Property consultants Anarock confirm that Pune saw a 59% rise on housing sales in 2022 when compared to 2021.
But it is also true that this was a year of increased confidence and a feeling of safety. There were no lockdowns, shopping, travel, and entertainment thrived on unrestricted mobility, and homebuyers visited construction sites freely and enthusiastically.
The Indian economy had rebounded, job insecurity had reduced, and the country's stock markets gave investors outstanding profits. Homebuying sentiment rode this wave of positivity. But it was clear from news in other countries that the virus was still around and the massive distress brought on by the first two waves were, and continue to be, fresh in public memory.
Learnings from 2021-22
Housing became the most sought-after asset to own between 2021 and 2022; several factors contributed to this:
– Adoption of remote and hybrid work: During the peaks of the first and second waves, many businesses closed their offices and asked employees to work from home to reduce the spread of the virus. When the worst was over, many companies called their employees back to the office, but many others continued to offer remote and hybrid work options. This increased demand for housing, as people sought out homes with enough space for a home office and other amenities that would make it easier to work from home.
– Travel and leisure restrictions: The first two waves of the Covid-19 pandemic led to widespread travel restrictions and decreased leisure activities, as people had to stay home and avoid nonessential travel. Indians revived and rediscovered their relationships with their homes as the focal point of their life.
– Safety and security concerns: The pandemic caused people to seek more secure and safe living spaces. Apart from extra spaces for home offices, they also sought out homes with balconies, as these spaces allow for more social distancing and outdoor activity.
– Investment attractiveness: The Covid-19 pandemic caused investors to look at cashing in on the new demand-led opportunities in the housing market. Many saw the pandemic as an opportunity to buy homes at lower prices or to invest in them for rental income.
This wave of positivity could have remained uninterrupted had it not been for factors unrelated to Covid-19. Already, the pandemic had caused massive supply chain disruptions and inflation in the prices of everything from construction materials to daily needs products.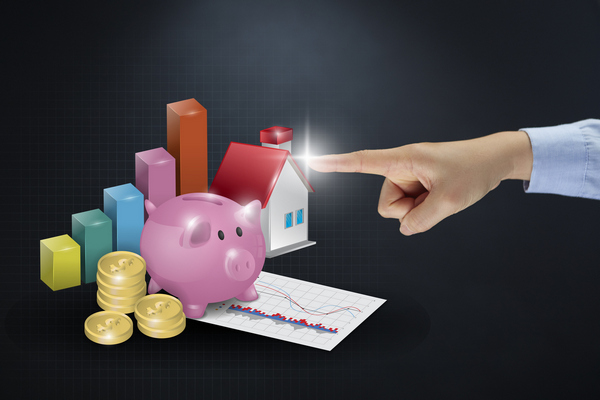 Headwinds for the housing sector in 2023
These problems have now been made worse by the Russia-Ukraine war. To tackle inflation in the country, the RBI has increased the repo rates many times, leading to more expensive home loan interest rates. Developers have started increasing their prices to stay viable as businesses. To protect their profits and ensure their survival, technology firms – which contribute a significant share of jobs in India – have been laying off employees throughout 2022.
All these factors will play a role in housing demand in the coming year 2023. Housing sales in 2023 will probably not match those of 2022.
But if housing demand decreases somewhat in 2023, it will not be because of a new wave of the Covid-19 virus. Going by the learnings of the last two years, a new wave would in fact ensure that the current homebuying enthusiasm remains strong even though the cost of buying homes is increasing.
The government has already declared that it is unlikely that there will be any lockdowns in India. Widespread vaccination has brought about a strong resistance to infection and even herd immunity among Indians. Equally importantly, the 'shock value' of the first two waves has prepared our minds. We know what to expect, and the systems to tackle another wave are already firmly in place.
So, Covid-19 by itself will not dampen housing sentiment in 2023, but other factors can indeed bring it down. There is certainly no doubt that, despite its spectacular performance in 2022, the Indian housing market enters 2023 with many headwinds.
See Also:
By: Akash Pharande, Managing Director – Pharande Spaces