Who want Lipsticks Under Rs.300? In order to stay within budget, women love having a large selection of lipsticks in their vanity. But the best part about budget lipstick is the variety of colors and brands you can choose from without burning a hole in your pocket. We have a lot of shades for you to choose from, so pick some that you like!
Lipsticks Under Rs.300
1. Maybelline New York Color Sensational Creamy Matte Lipstick
Lipsticks with creamy matte finishes like the Maybelline New York Color Sensational Creamy Matte Lipstick are hydrating and comfortable to wear. Shea butter provides up to 12 hours of nourishing care for your lips. With a velvety texture that does not crack, this lip shade does not dry out your lips. The result is a moisturizing, matte finish. Wear it all day long because of the rich formula.
2. Elle 18 Color Pops Lipstick: Best Lipsticks Under Rs.300
You can't beat Elle 18 when it comes to the most affordable lipstick collection for college wear. The brand's Color Pops line offers more than 40 shades of luscious colors that are a perfect combination of attractive colors and moisturizing cocoa butter. Also, it is very easy to get, making it a very popular choice for teens.
3. Lakmé Enrich Matte Lipstick
Lakmé Enrich Matte Lipstick gives your lips a touch of glam and nourishment all at once. Your lips will receive a nourishing coat of rich color payoff. A blend of olive oil extracts and vitamin E infuses this best budget lipstick with a highly pigmented formula. They moisturize and replenish your lips for a soft, supple appearance.
4. Street Wear Color Rich Ultra Moist Lipstick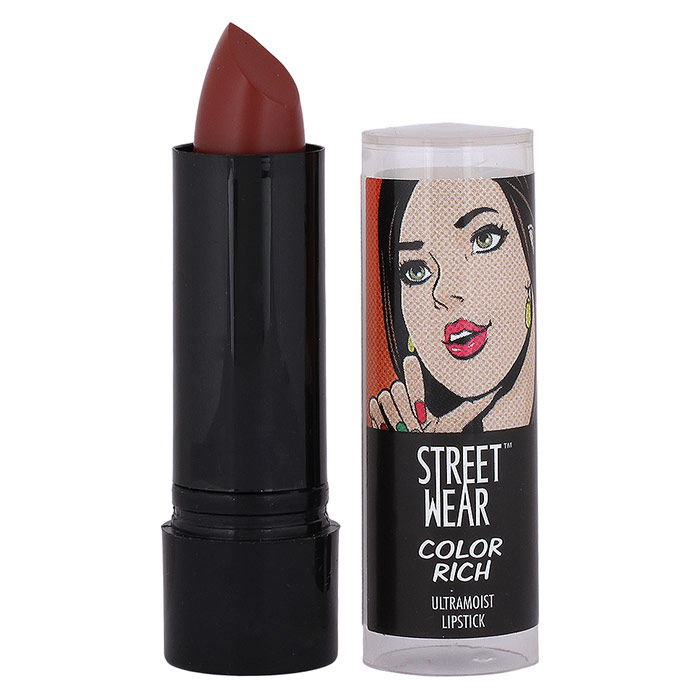 A popular brand of lipstick for college students is Street Wear, which offers a wide variety of colors at a significantly low price. With shea butter and vitamins in them, they keep lips perfectly hydrated all day and glide over them effortlessly. As a result, their natural shiny finish is a result of their pearl content.
5. Insight Non Transfer Lip Color
Despite its name, Insight's Non Transfer Lip Color stays put without cracking. It glides smoothly across the lips for a seamless application and provides rich, intense color payoff in a single swipe. This lipstick has a smooth and velvety texture with a weightless formula that remains comfortable all day. The hydrating base also keeps your lips hydrated and prevents them from flaking and drying out.
6. Elle 18 Color Boost Lipstick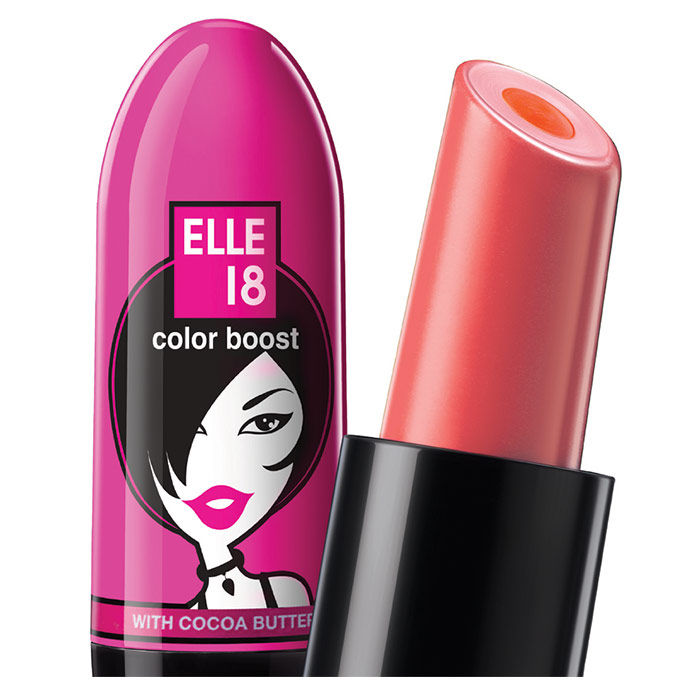 With 10 amazing colors from the Color Boost range from Elle 18, you can give your kisses an amazing burst of color at any time of the day. This unique formula allows you to wear your lip drama for 6 hours, non-stop! In addition, it contains a cocoa butter inner core that makes it soft and creamy.
7. Maybelline New York Sensational Liquid Matte Lipstick
A weightless formula of Maybelline New York's Sensational Liquid Matte Lipstick lasts comfortably on your lips for hours. Color payoff is intense even with just one stroke of this highly pigmented lip shade. Your lips will look and feel hydrated and flawless thanks to the liquid formula's matte texture. This lip balm does not stick to your lips and does not dry them out. It stays on your lips for an entire day without flaking or cracking.
8. Colorbar Velvet Matte Lipstick
You can add a whole new dimension to your lips with these vitamin E-rich lip colors from Colorbar. The formulas have a unique two-in-one formula that provides a matte finish as well as keeping lips soft and supple. What's more? They are surprisingly affordable!
9. Lakmé Forever Matte Liquid Lip Colour
A 16-hour wearability is provided by the Lakmé Forever Matte Liquid Lip Color. It has a lightweight, creamy texture and a matte finish that settles in quickly. Wearing the lipstick feels comfortable and seamless. The specially designed wand of this liquid lipstick makes application effortless, easy, and precise.
10. Biotique Natural Makeup Magicolor Lipstick
With Biotique Natural Makeup's Magicolor Lipstick, your lips stay soft and hydrated. The creamy and rich texture of this lip color ensures a smooth and seamless application. The all-natural formula stays on without fading for more than 12 hours without smudging. This lipstick color is the best lip color for Indian skin because it has a range of 15 vibrant shades.
Lipstick Buying Tips: Lipsticks Under Rs.300
Consider your complexion before selecting a lip shade. You should choose a lip color that suits your complexion and enhances it.
Lipstick comes in different textures, including matte, glossy, creme, and metallic. Decide which suits your style or tastes best. For daily wear, creme and matte are recommended. A metallic or glossy finish is more suitable for evening wear and special occasions. Matte lipsticks are also not suitable if you have chapped or dry lips.
Choose a lipstick that does not need to be touched up frequently. You can find out more about a lipstick's staying power by reading the label and reviews.
Some lipsticks can dry out your lips. So, choose one that is moisturizing and hydrating. There are some good lipsticks with ingredients like argan oil, vitamin E oil, and almond oil.
Also Read: Top 10 Best foundation for mature skin