Today's youth is very much enamored by the world of modeling and fashion. While it requires discipline, hard work, and patience to succeed in this profession, one also has to face tough competition, stress, and loneliness. In this world of glamour and glitz, many youngsters find it difficult to balance themselves and go astray, while some seek positive solutions. Let us meet some youngsters of Mumbai's modeling and fashion world and find out how Falun Dafa meditation practice is helping them in achieving mental strength and health.
Falun Dafa is an ancient spiritual practice of mind and body based on the principles of truth-compassion-tolerance. It also includes five gentle and effective exercises that help purify one's body, relieve stress and provide inner peace.
After her foray into the Mumbai modeling world Supermodel Pooja Mor, who lives in New York, says that the modeling profession is very challenging, physically and mentally. Pooja has modeled for luxury brands like Calvin Kline, Givenchy, Roberto Cavalli, Lui Vuitton and has practiced Falun Dafa for the past four years. She says, "I keep morning time for Falun Dafa practice. This is the time when I can connect with myself – look inside myself. "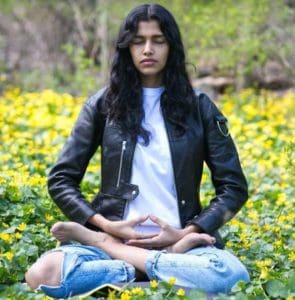 Pooja tells how Falun Dafa made her a better person and is a source of inspiration to her. "Previously, in a trying situation, I used to always find faults with others and blamed them if anything went wrong. But now, I acknowledge my faults first and reflect on how I can improve myself to turn the situation over. "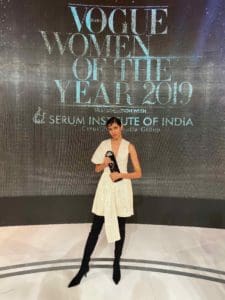 Mr. India finalist Adhiraj Chakrabarti is an eminent model and emerging fashion photographer from Mumbai. Adhiraj used to get very angry at first and used to lose control. Adhiraj explains, "I felt a lot of change both inside and outside with Falun Dafa practice. After coming to Mumbai from Kolkata, my health was not good. But now I feel energetic and able to control myself in everyday situations."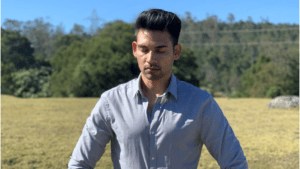 Falun Dafa is being practiced by more than 100 million people in more than 114 countries worldwide. But the sad thing is that China, where Falun Dafa had its origins, is persecuting innocent people who practice Falun Dafa, since July 1999. Adhiraj feels the persecution of Falun Dafa is very unfortunate and says, "It is absolutely unbelievable that such a peaceful practice is facing brutal persecution in China. China should be proud of this practice since it is changing the lives of millions of people around the world."
Monica Thomas, who came to Mumbai from Ooty, is an emerging young model who has graced the covers of top fashion magazines like Vogue, Elle, Harper's Bazaar. Monica, who has been practicing Falun Dafa for the past year and a half, says that she started experiencing pleasant changes in mind and body as soon as she started this practice. "I learned from Falun Dafa how to constantly improve myself while doing my work, which I did not know before. Now I can handle my thoughts and the circumstances around me better."
Neha Shah, manager at a modeling agency in Mumbai, says, "Falun Dafa can be practiced anytime and anywhere, which suits my hectic routine. Falun Dafa has not only improved my health but has given me the ability to look within and realize my deficiencies so that under any circumstances I can see things in a larger perspective and remain calm."
These models associated with the fashion world are climbing the path of success in their hectic and competitive life by adopting the path of spirituality. No doubt, they are role models for today's young generation.