If you heard about CBD-based products and have zero ideas as to what it is, then you are at the right place. It can be overwhelming when you are trying to make a purchase. The popularity of CBD products is higher than ever, and there is fulfilling evidence that justifies what the hype is about. We recommend a CBD tincture as it can be found in several forms, like oils, tinctures, gummies, and whatnot. Also, for part of the population with vegan diets, vegan CBD tinctures, oils, gummies, vape kits, and a lot more. But first, let's understand the basics of CBD and then a popular way of consuming it, CBD Tinctures.
What is a CBD Tincture?

 
CBD is one of the compounds that is contained in the Cannabis Sativa plant. CBD is at first derived from hemp, which is sourced from marijuana. Interestingly, CBD does not have psychoactive properties because of the absence of a chemical called delta-9-tetrahydrocannabinol. Therefore, CBD is safe to use and also legal under federal law.
The most well-known way to intake CBD is using CBD Tinctures. A herbaceous tincture is made from alcohol and water to draw out compounds from a plant. In the case of CBD, it is the Cannabis plant. CBD tinctures are generally made from potent CBD strains with nearly 60 to 70 percent alcohol content. To cover the bitterness, tinctures are often used with supplements such as sweeteners, flavoring liquids, etc.  
Vegan CBD Tinctures

 
As far as finding the correct CBD tincture, which is vegan-friendly, is concerned, it is critical to look for the specifics. You can find different types of CBD tinctures at a wide range of prices. While looking for the best kind of CBD tinctures, these are the things to keep in mind:   
Full-Spectrum: These are the type of tinctures that contain all the natural cannabinoids of the hemp plant. With all cannabinoids being present, it can improve the effects of CBD, making them a tad bit more useful than CBD products.

Free from animal products: Under no circumstances should there be any form of animal cruelty involved, and all items on the list should be vegan.

3rd-party lab-tested: To assure its consumers that the product gives what it says on the label, many big and trustworthy brands give out a sample of their product to independent labs. There they can test them for criteria such as quality and level of contamination etc.

Organically certified: You need to make sure that the products come with organic certification as they are made without the risk of chemicals or contamination.

CO2 Extracted: This is the best method to extract cannabinoids from hemp. In addition, this is the chosen method of manufacturing because a less sophisticated process may lead to contamination.
CBD Tincture VS CBD Oils

 
The terms CBD Oils and CBD Tinctures are often used interchangeably but don't mean the same thing. Furthermore, one can always be confused with the packaging and labeling of different products. The primary difference between CBD oils and tinctures is that of the production process and the critical ingredient.  
CBD tinctures are made by combining alcohol and plant extract. On the other hand, CBD oils can be extracted from CBD using a different method and then added to an oil carrier, for example, coconut oil or olive oil.
While both CBD tinctures and oils are effective, it is essential to notice your preferences and goals. For example, one might look to CBD oils because they might be sensitive to alcohol, and the taste might put them off. On the other hand, some might prefer CBD tinctures to stomach sensitivities of ingesting the oil.
How to use CBD Tincture

 
If you are new to using CBD tinctures, these tips will help you go a long way. CBD tinctures are available in small bottles with a dropper provided. It is advised to take the tinctures under the tongue in proper quantities. It should be kept there for about 90 to 120 seconds for its maximum effect. Following that, it can take about an hour or two for the tincture to kick in and start showing its results. If you somehow swallow the tincture directly, then it surpasses your digestive tract, which will take longer to have any effect.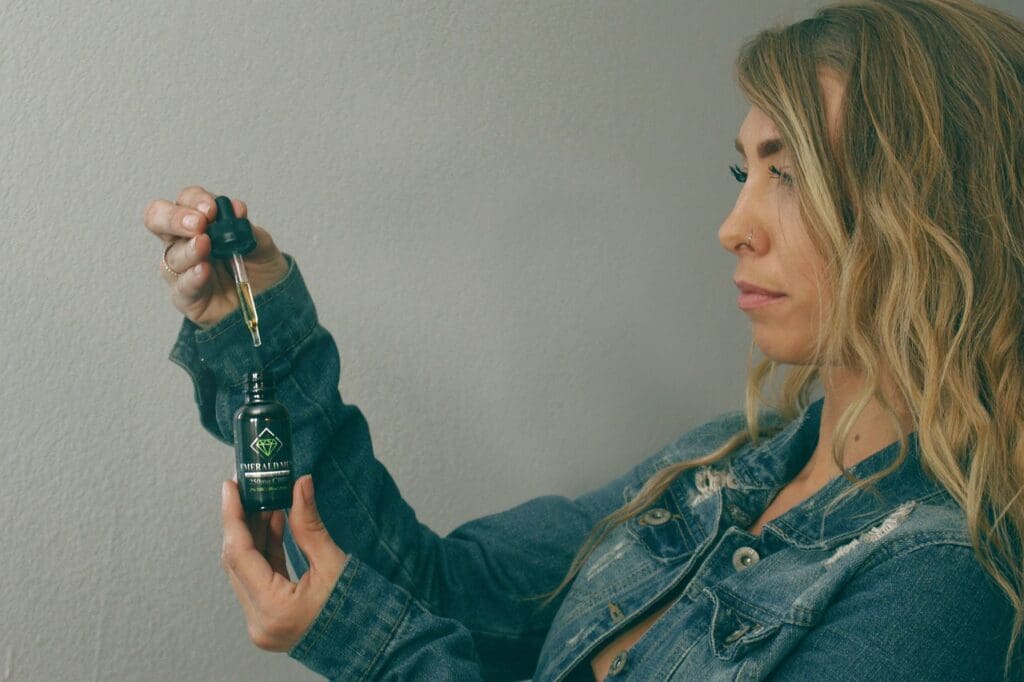 What to use tinctures for

 
It is pretty difficult to believe one medicinal product provides so many benefits, but that's what the advances in medical sciences are all about.
One of the primary benefits of CBD is acting as a pain relief as it blocks the pain receptors in our brains by interacting with cannabinoid receptors.

It is also used by people suffering from mental health disorders such as anxiety, depression, and many more. There are proven researches that establish that CBD helps bring down the level of magnitude for the same.

For other illnesses such as cancer, it brings down the side effects that a person goes through during chemotherapy and helps people suffering from hypertension.

A large part of the population consumes CBD sleep tincture with CBN for treating their sleep disorders. They have been proven to provide a better sleep quality and get a better sleep pattern established.
Conclusion 
For the better part, CBD tinctures are safe and will lead you to a good quality of life. However, if you are a beginner with CBD products and prefer vegan-friendly products, ensure that the labeling fulfills your consumption criteria. On the safer side, always consult with your doctor before taking any form of CBD because they might or might not react with any prior medications that you would be taking.
Also read: Top 10 Best Vegan Protein Sources you must have at home