Nowadays, people look over a mobile app for any work they need to be done. People pay bills online, purchase groceries, and shop for clothing on mobile apps. In big cities, young professionals don't have much time to prepare food. The Food Delivery Apps In India will make the job a lot easier.
Installing the app from Google Play or the App Store, and registering. Order food from the menu to have it delivered to your door. Most young IT professionals and other office goers found this method very easy to place a food order online, which saved them a lot of time. India is a country that has become increasingly dependent on online food delivery services.
List of the Food Delivery Apps In India
Zomato
Swiggy
Domino's
FoodPanda
Faasos
Pizza Hut
Scootsy
TravelKhana
Dunzo
Box8
1. Zomato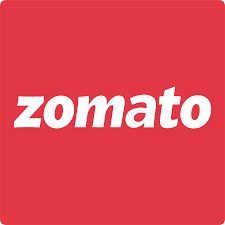 Food delivery apps such as Zomato are among the most popular. It was previously known as 'Foodiebay' in 2008. It's an online marketplace for finding the best restaurants in your area. Zomato operates in 25 countries. You can easily search for any cuisine, restaurant, or even dish you like while sitting at home! Menus, pictures of the restaurant, directions, a map view, contact details, and different filters are available. Ratings, reviews, and feedback are always welcome. In addition, you can become a Gold member to receive discounts up to 40%, as well as 1+1 on food and 2+2 on drinks.
When you want to host a gathering or go to a restaurant on a whim, you can book a table in advance online!
2. Swiggy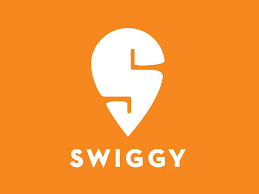 Swiggy is a popular food ordering app in India. There was an interest in offering the customers full food requesting and conveyance arrangements from the best nearby hotels. In Bangalore and other top cities in India, Swiggy is the best food delivery app.
Swiggy is India's top online food ordering app with over 10,000,000 downloads in the play store. Customers can place orders from any restaurant and receive an amount from any nearby hotel this service collaborates with.
3. Domino's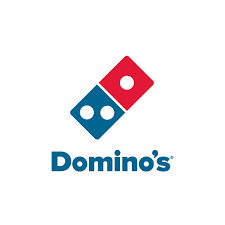 Domino's is widely known as the ultimate pizza restaurant in India, and rightfully so. To order Domino's online food delivery app, you should be on your phone if you want pizza with pasta and sweet cakes to go with it. Domino's Pizza Ordering App is available for iOS, Android, and Windows mobile devices, so you can order pizza from the brand without having to go to a restaurant and wait in queues.
4. FoodPanda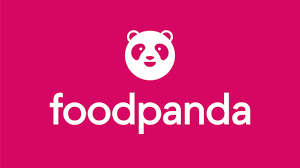 One of the largest food delivery apps on the web is FoodPanda. Rohit Chadda, Kiren Tanna, Felix Plog, Ben Bauer, and Ralf Wenzel founded the company in March 2012. Over 40 countries use it, including almost every city in India. Its headquarters are in Berlin, Germany. There will always be a backup option with the app! With over 1,15,000 restaurants, there's something for everyone!
Customers can choose from a variety of payment methods to suit their needs. This ensures fast delivery.
5. Faasos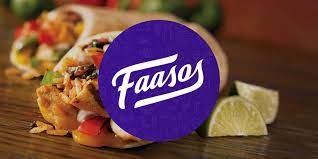 One of the reasons why people order from Faasos is that they offer the best offers. Food is one of the main things this app offers. Hyderabad, Mumbai, and Bangalore are among the major cities where it has been operating since 2014. Rather than delivering food from other restaurants, Faasos delivers food from its own kitchen. With Bolt, you get your order for free if your order is not delivered within 30 minutes.
6. Pizza Hut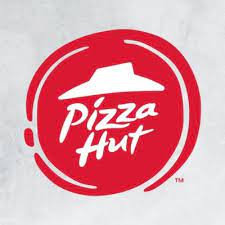 The Pizza Hut app is a global pizza delivery service operating in several countries. Pizza Hut operates in several cities across India, providing users with on-time delivery of food.
It offers all your favorite arrangements, pasta, pizzas, drinks, and sweets. The pizza hovel application is convenient and offers local discounts.
7. Scootsy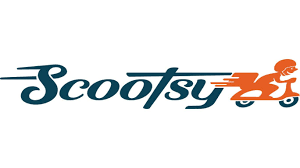 The application offers products in a variety of categories and provides intra-city delivery services. The products range from gourmet food products to restaurant food, to fashion, to gifts, to other essential goods. There are now even groceries available in the "Solo" option. The company was founded in 2015 by Rishi Khiani and Sandeep Das. MapTech gives you the ability to track the delivery time of your order and locate the delivery agent. You can pay through multiple options that are convenient for you. When the e-bill is delivered, it is placed in your mail. The food can always be ordered here or you can select a time and slot and Scootsy will deliver it when the time comes!
8. Travelkhana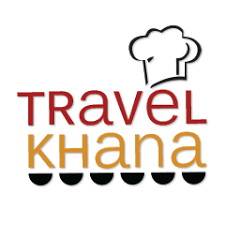 Traveling by train and looking for something delicious to eat? What is your opinion of the food that you get while traveling by train? Get the TravelKhana App, which is available on both iOS and Android, if you want to order something delicious while you are on the road. In total, TravelKhana caters to over 250 stations and more than 4000 trains currently – you just need to provide your train/PNR details, berth number, the station where the food is to be delivered and choose your desired payment method like cash on delivery or online.
9. Dunzo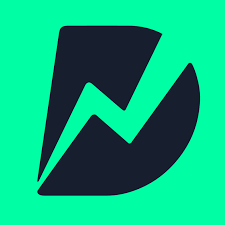 Dunzo's customers can purchase food, fruits and vegetables, groceries, and medicines. So everything you need is available at any time! Also, they offer discounts. You can go anywhere in the city. You can order anything you want from anywhere in the city. There are several payment options available. Using Dunzo, packages can be delivered to any location in the city. You can also use this app if you're stuck in traffic. It's as simple as hopping on a Dunzo Bike Taxi! In Gurgaon, Hyderabad, and Noida, this feature is now available.
10. Box8
Anshul Gupta and Amit Raj launched Box8 in 2014. You should use this app if you're missing some desi food. Currently, the app is available in four major cities: Mumbai, Bangalore, Pune, and Gurgaon. Box8 opens until 1 AM, with hot and fast delivery. Various offers and codes are available on a daily basis, giving you up to 50% off your purchase.
Box guarantees delivery within 40 minutes. Each time you order your office lunch, you can take advantage of the offers! Additionally, Box8 accepts bulk orders, so if you're hosting a party, Box8 has got you covered.
Final Verdict
This is the list of the best food delivery apps in India that have made it easier than ever to order delicious food and have it delivered to your doorstep. 
Each of the apps is a competitor and different in its own way. Choosing an app and trusting its services is what makes the difference. Technology has transformed the world into one where it fulfills all our wishes. Order your favorite dish and rate the app to make it easier for others. Happy eating!
Also Read: