Most-Popular Angel Investors in India were probably sent to them by the heavens, as their name suggests. The wealthy provide capital for deserving but needy businesses in exchange for convertible debt or ownership equity. Furthermore, many of them are investing online through equity crowdfunding these days. To pool their capital and advise portfolio companies, they organize into angel networks.
Angel investors' ground zero has been dynamic as startups have been evolving and riding the tumultuous wave over the years. New angels have joined and a few alumni have left. Where should startups and also you look for them now?
Here's a list of some of the Most-Popular Angel Investors in India.
1. Rajan Anandan
Managing Director – Sequoia Capital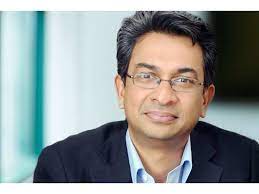 An MIT graduate and Managing Director of Google India, Rajan Anandan is one of the most popular angel investors in India. Rajan invests in startups in India and Sri Lanka, as well as co-founding Blue Ocean Ventures, the first seed fund in Sri Lanka. Rajan admits that he prefers investing in B2B startups owned by partnerships. He does not rule out the possibility of serendipity, though! Consider pitching to an active angel investor (one of the most promising investors in the country!). 
Big data, analytics, digital media, mobile commerce, consumer internet
Investments in the past: Instamojo, Travelkhana, Explara, Social Cops, Letsventure, LBB, PopXo
2. Anupam Mittal
Founder & CEO – People Group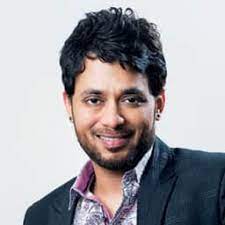 He is the man behind the Founder People Group, a company that is revolutionizing the Indian market for arranged marriages. Furthermore, Anupam Mittal has become a prominent name in the Most-Popular Angel Investors in India network with his very successful venture Shaadi.com. Over the last couple of years, Anupam Mittal has invested in almost 50 startups, including Ola Cabs, a very successful startup. Is there anything that works for one of the most active angel investors here? A large market potential, sustainability, and scalability.
He invests in the following domains technology, consumer internet, mobile, healthcare, and SaaS.
Investments in the past: HackerEarth, Drivezy, Kae Capital, Letsventure, Ola Cabs, Truebil, myHQ
3. T.V. Mohandas Pai
Chairman – Manipal Global Education, Former Director, Infosys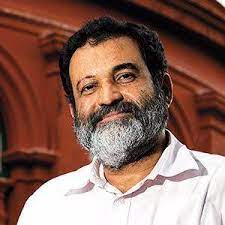 Mohandas Pai, the former chief financial officer of Infosys, is a prolific angel investor. He has mostly invested in early-stage technology startups. He has chosen to invest relatively small amounts, using an opportunistic approach. In addition, he is one of the biggest supporters of women entrepreneurs. So it's no wonder that Shraddha Sharma's Yourstory went viral! Currently, Pai holds indirect and direct investments in more than a dozen companies.
His major investment areas are technology startups, consumer internet, and media.
Investments in the past:  Zoomcar, Zimmber, YourStory, FairCent, Kaaryah
4. Girish Mathrubootham
CEO – FreshWorks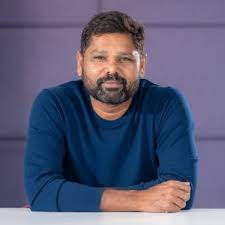 Girish Mathrubootham is the parent company of FreshWorks, India's most successful customer support software company. He is the founder and CEO of FreshWorks. A highly user-centric product builder, he has an eye for the right products. The best way to get along with him if your idea falls right in this niche and you are looking for an angel investor in India is to contact him somehow.
His major investment domains are a software as a service, customer support, enterprise software, consumer internet, education, and content and listing platforms.
Investments in the past: Whatfix, The Ken, Innov8, GoBumpr, and iService, Unacademy, Factor Daily, Inkmonk, The Ken, Zarget
5. Anand Chandrasekaran
Director – Facebook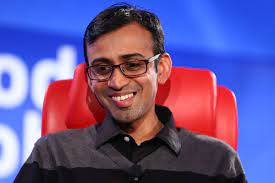 He is currently the Director at Facebook and he was previously the Product head of Snapdeal. Yahoo! Among the big names he has worked with are Bharti Airtel and Wynk. As of now, he has made 30 investments in the market, earning him visibility and recognition as an active angel investor in India.
Consumer internet, B2C, and P2P marketplaces as well as Fintech and SaaS are some of the areas in which he invests.
Investments in the past: LetsVenture, Fynd, InnerChef, Instalively, NoBroker, Wooplr
6. Dheeraj Jain
Director – Redcliff Capital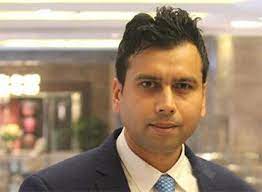 Last year, Dheeraj Jain, director at London-based Redcliffe Capital, made some valuable investments in close to 7 startups.
In the absence of interference from other angel networks, his strategy has been to focus on existing portfolios and monitor their growth close up instead of writing a lot of cheques.
His investment interests also include the Internet of Things, Virtual Reality, Healthcare, Biotech, and Big Data Analytics.
Past Investments: Mappr, Burger Singh, ShaadiSaga, Qdesq, JustRide, Deyor Camps, Yumlane
7. Sandeep Tandon
Co-founder – FreeCharge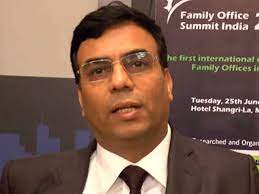 He is the founder and managing director at Tandon Technology Ventures and Infinix Healthcare. Sandeep Tandon graduated from Harvard University.
Fashalot is a fashion and store discovery platform and ZipLoan, an online lending platform.
His community activities also include angel investing and mentoring several technology start-ups.
Internet Services, FinTech, Healthcare, and Education are also some of the major domains he invests in.
Investments in the past: Razorpay, Inc42, Tablehero, Unacademy, Fabelio, Remitware Payments, Pocket Aces, Ziploan
8. Anand Ladsariya
Founder – Everest Flavours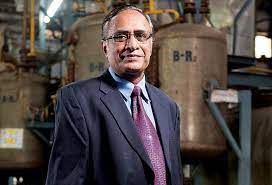 Founder – Everest Flavours
Anand Ladsariya, the founder of Everest Flavours, is also the former chairman of CHEMEXCIL. Additionally, he holds a position of dominance to access Mumbai Angels and the Indian Angel Network to search for disruptive ideas. In addition to adding to his portfolio of more than 90 startups, he looks for a strong team when making decisions and investments. As a result of his wide range of investments, he is also among the Most-Popular Angel Investors in India.
Sectors he invests in: content discovery, social media, games, and also web design.
Investments in the past: Asiatic, Oyo Rooms, Myntra, Appsdaily, Tonbo Imaging, Uniphore, and Assured Risk, Mobiquest
9. Sanjay Mehta
Founder, MAIA Intelligence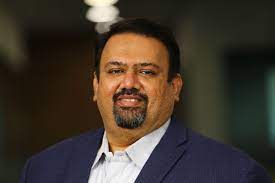 In addition to being a member of the Indian Angel Network, Venture Nursery & Mumbai Angel Network, the founder of MAIA Intelligence, Sanjay Mehta is also an angel investor. Having a background in technology, Sanjay's areas of interest include social, mobility, analytics, and the cloud. Most of the time, he invests in startups for 5-7 years before looking to exit. His portfolio companies receive advice on advertising, PR, branding, and marketing from him as well as help them connect with the CIO and CTO community.
His major investment areas are clean technology, enterprise software, consumer internet, and also healthcare.
Investments in the past: Loginext, Lawrato, OYO, Box8, Orange Scape, Fab Alley
10. Gokul Rajaram
Caviar Lead – Door Dash, Founder – Chai Labs & Flight.VC, Ex-Product Director- Facebook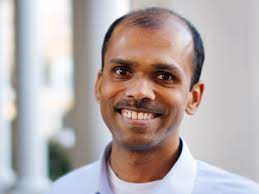 Gokul Rajaram, an ex-product director at Facebook, founded Chai Labs and Flight. VC. At Square, Gokul is the Caviar Lead. He deserves to be regarded as an industry leader when it comes to technology and product. Graduating from MIT, University of Texas, and IIT Kanpur, he has consistently invested in and advised early-stage technology startups since 2008. Nonetheless, the quality and vision of the team is the determining factor in his investments
The major domains in which he invests are: SaaS, Internet Services, Analytics & Artificial Intelligence, and Media & Entertainment.
Investments in the past: LivSpace, Edu Fire, Daily.co, Buffer, Loop, Flipora, Whatfix
Also Read: Top 10 Best Funding Options To Raise Startup Capital