Want to buy Best Cars Under 8 Lakhs? It might seem counterintuitive to purchase a good car on a tight budget, but manufacturers are doing just that today. They are able to offer the products that buyers demand at the price they are willing to pay because of their use of strong and affordable materials.
A price under Rs. 8 lakhs would usually get you a mediocre vehicle with a few of the latest features and specs cut. There are, however, some best cars under Rs 8 lakhs on the Indian market.
Quite a few vehicles have exclusive features and come at an affordable price in the market today. A car may seem difficult to choose from so many options. Be sure to choose the right car for your budget and requirements. There are some best cars that you can purchase under the budget of 8 lakhs INR as mentioned in this article. So, consider your options carefully.
Top 10 Best Cards Under 8 Lakhs
Maruti Suzuki Swift
Hyundai Grand i10
Maruti Suzuki Ignis
Tata Altroz
Tata Tiago
Ford Figo
Maruti Suzuki Vitara Brezza
Maruti Suzuki Baleno
Kia Sonet
Hyundai Aura
Let's find out more about all these cars:
1. Maruti Suzuki Swift
Price Range: ₹ 5.85 Lakh onwards
Mileage: 23.2 – 23.76 kmpl
From its introduction to Indian buyers back in 2005, the Maruti Suzuki Swift has become one of the most popular hatchbacks in the country. Swifts, with their excellent specifications and the performance to match, have proven to be popular choices among budget and midrange shoppers. It has become well known that a 1.2L DualJet petrol engine can produce up to 90PS of power and 113Nm of torque, but it is no longer used in the new Swift. There are some changes to the updated model, which is a plus for anyone looking to invest in a Swift.
You can choose between a 5-speed manual transmission or a 5-speed automatic transmission with Swift. On the features front, the Swift is equipped with a 7.0-inch touchscreen infotainment system and a 4.2-inch colour dash display. In addition to the ISOFIX child seat anchors, ABS and Electronic Brake Distribution, parking sensors at the rear, and dual airbags at the front, this model includes better safety features.
2. Hyundai Grand i10
Price Range: 5.00 Lakh and goes upto ₹ 7.65 Lakh.
Mileage: 20-28 km/l combined
For first-time car buyers, even the Hyundai Grand i10 is a good option. There are petrol and diesel engine options available with the Grand i10. It has a spacious cabin and a great lineup of features. In the segment, Grand i10s are second in popularity to Maruti Swifts.
3. Maruti Suzuki Ignis
Price Range: ₹ 5.02 Lakh onwards
Mileage: 20.89 kmpl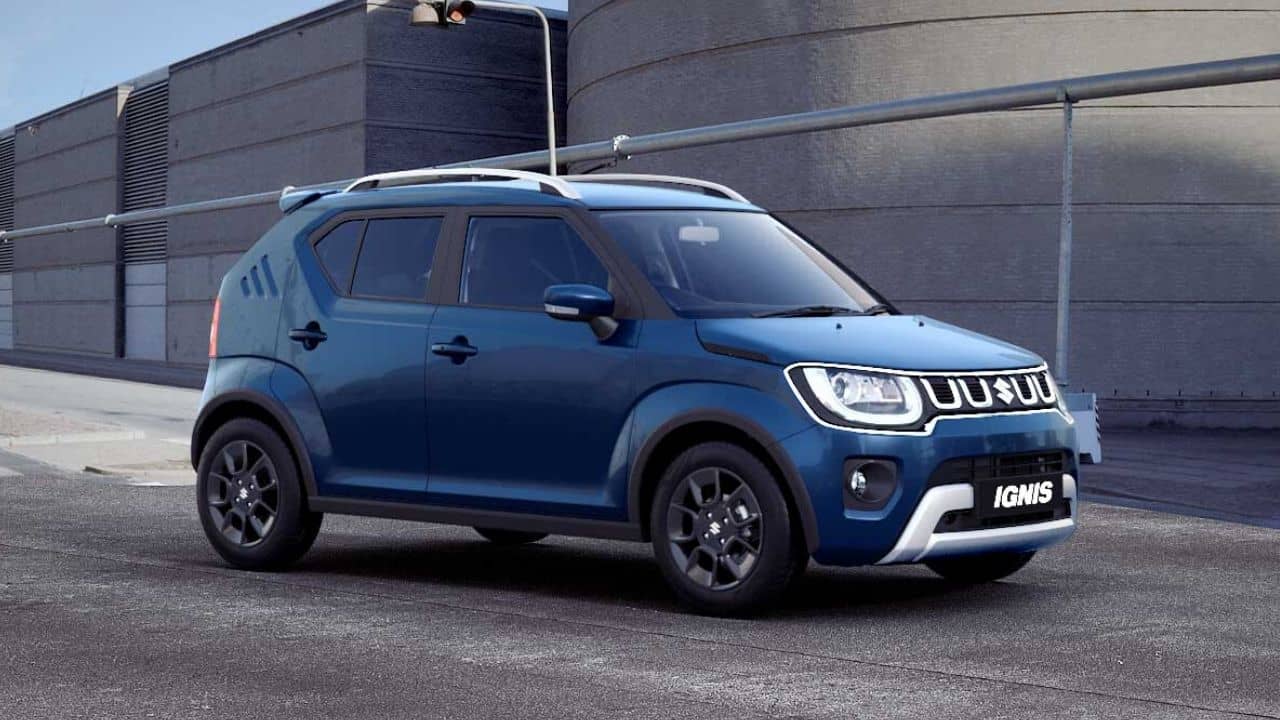 Several SUV-like characteristics are found in the Ignis, making it an affordable hatchback. AMT options are available on both the manual and automatic trims and are available for approximately Rs 8 lakh. Its new-age HEARTECT platform provides good dynamics and adequate safety with the Ignis.
4. Tata Altroz
Price Range: ₹ 5.84 Lakh and goes upto ₹ 9.59 Lakh.
Mileage: 19.05 to 25.11 kmpl
Tata Motors' Altroz hatchback is the first model to be built on the ALFA platform. It is the company's premium hatchback. This car features an electric motor. The petrol engine is a 1.2-litre unit, while the diesel motor is a 1.5-litre unit. Both engines are BS6-compliant. The company has announced the launch of a dual-clutch automatic-equipped Altroz petrol by the end of 2021, in addition to the planned launch of a more powerful 1.2-liter turbo-petrol engine. Tata Altroz has received a 5 star occupant protection rating from Global NCAP, as do most models from Tata.
5. Tata Tiago
Price Range: ₹ 5.00 Lakh onwards
Mileage: 19.8 – 23.84 kmpl
With Tata Motors' Tiago, you can take the city in style. A large part of its appeal is the competitive pricing and the value it provides to buyers. In 2020, the car received an interior and exterior update along with a BS6 compliant engine that delivers 85 horsepower. In addition to a manual transmission, the new engine is available with an automatic transmission. The Tata Altroz has been awarded the Global NCAP's highest rating for adult occupant protection.
6. Ford Figo
Price Range: ₹ 5.82 Lakh onwards
Mileage: 16 to 24.4 kmpl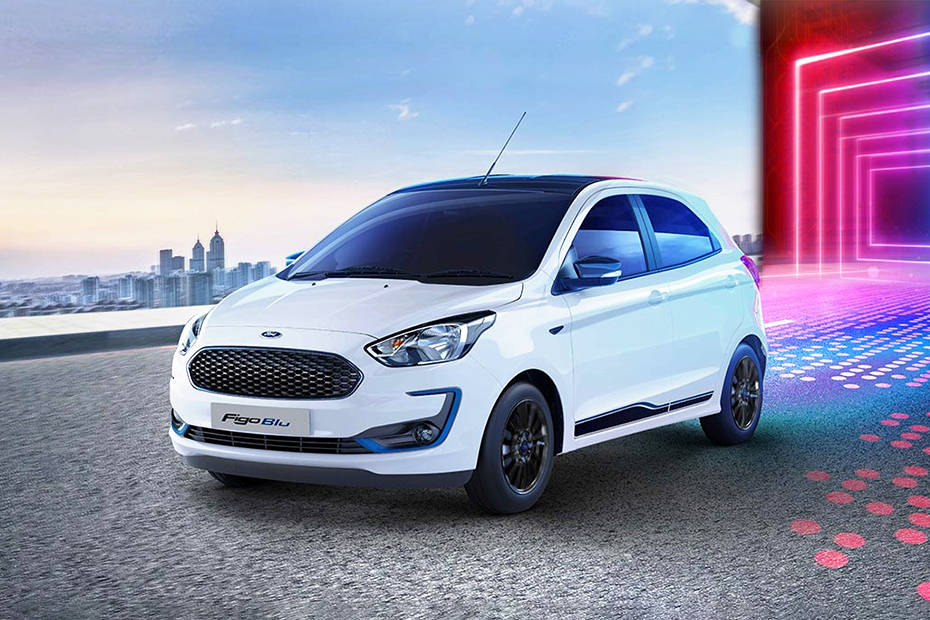 The Ford Figo is a mid-sized hatchback produced by the American company Ford. In spite of its new look, the Figo remains a popular hatchback. Updates to the exterior styling, a modernized interior, and internal mechanical changes were all part of the comprehensive update in 2019. With significantly powerful and refined diesel and petrol engines, the compact car is available in both diesel and petrol types. Throughout the years, Ford has used multiple diesel engines overseas, particularly on many models.
7. Maruti Suzuki Vitara Brezza
Price Range: ₹ 7.61 Lakh onwards
Mileage: 17.03 – 18.76 kmpl
In terms of compact SUVs made in India, the Suzuki Vitara Brezza is the best. This car can accommodate five passengers comfortably. The vehicle has dimensions of 3995 mm in length, 2500 mm in width, and 1790 mm in height. It has a few features that set it apart from its competitors. Styled with LED headlamps and an audio system with a touch-screen display, it comes with Apple CarPlay and Android Auto.
8. Maruti Suzuki Baleno
Price Range: ₹ 5.97 Lakh onwards
Mileage: 19.56 – 21.96 kmpl
This five-seater car from Suzuki has several noteworthy features. 3995 mm are the length, 1745 mm are the width, and 2520 mm are the wheelbase of this car. Two other features separate it from other cars in this price range, in addition to LED headlamps and power steering. A UV cut glass is one of these interesting features and it helps keep the car cool by limiting harmful UV rays. In addition, an alert system warns the rider if the car speeds over 80 km/h. It is one of the Best Cars Under 8 Lakhs.
9. Kia Sonet
Price Range: Rs.6.89 – 13.55 Lakh
Mileage: 24.1 kmpl
There is nothing more comfortable than a Kia Sonet. It measures 3995 mm long, 2500 mm wide, and 1790 mm wide. Its ventilated seats, its seven-speaker sound system with a subwoofer, and its advanced air purifier are some of the outstanding features of Kia Sonet. Power steering, airbags for the driver and passengers, and alloy wheels are also included in the car's features. As well as anti-lock braking and anti-theft alarms, child safety locks, central locking, etc., the car boasts several safety features.
10. Hyundai Aura
Price Range: Rs.5.99 – 9.36 Lakh
Mileage: 25.4 kmpl
Hyundai Aura is best-in-class in its price segment due to a number of unique features. Car's length is 3995mm, its width is 1680mm, and its wheelbase is 2450mm. The easy-to-use functions make it an extremely convenient car. Wireless charging and the 8-inch touch-screen infotainment system give the car an attractive appearance. There are also power steering, an anti-lock braking system, airbags, alloy wheels, fog lights, a turbocharger, and other features on this car.
Final Verdict
Maruti Suzuki comes first when we talk about low budget cars because Maruti Suzuki is an Indian brand which is known for its low priced products. The reason people's first choice is that these are low-maintenance cars. And, the second famous brand in this list is Hyundai but their maintenance cost is high but their car quality is very good as compared to Maruti and other competing brands in this segment.
By the way, which car do you like the most? Which is your favorite brand among them? Share your comment below…
Also Read: Top 10 Most Expensive Cars in the World