Richest person in Singapore has been changing because of its reputation as a safe place to be during the pandemic. The wealthiest individual in Singapore as of January 3, 2023, according to estimates, was Li Xiting, who had a net worth of $16.4 billion. Robert & Philip Ng, who were rated second with $15.2 billion, and Goh Cheng Liang, who were placed third with $12.9 billion, were behind him.
The influx of wealthy foreigners has helped Singapore's real estate market expand, driving up prices and rental rates. When border controls were loosened in April, more foreign tourists arrived, driving up hotel prices. Despite these encouraging trends, the wealth of Singapore's 50 wealthiest people has decreased by more than a fifth since a few years ago, to $164 billion.
As a result of growing prices and a slump in the global tech industry. Here, we present you the list of top 50 richest person in Singapore.
Table of Content
Li Xiting
Robert & Philip Ng
Goh Cheng Liang
Eduardo Saverin
Kwek Leng Beng & family
Zhang Yong & Shu Ping
Leo Koguan
Khoo family
Wee Cho Yaw
Kwee brothers
Forrest Li
Kuok Khoon Hong & family
Gang Ye
Raj Kumar & Kishin RK
Richard Chandler
Peter Lim
Sam Goi
Arvind Tiku
Choo Chong Ngen
Robert Friedland
Lee family
Oei Hong Leong
Ho family
Ong Beng Seng and Christina Ong
Asok Kumar Hiranandani
Tay family
Lien family
Chua Thian Poh
Zhong Sheng Jian
Chew Gek Khim & family
Ron Sim
Binny Bansal
Tang Wee Kit & family
Lim Hock Chee & family
Koh Wee Meng
John Lim
Gordon & Celine Tang
Peter Fu Chong Cheng & family
Yao Hsiao Tung
Wong brothers
Michael Kum
Muhammed Aziz Khan
Min-Liang Tan
Loo Choon Yong
Lim Chap Huat
Saurabh Mittal
Laurent Junique
David Chen
Cheng Wai Keung
Shi Xu
Top 50 Richest Person in Singapore
There are now 170,000 high-net-worth individuals (HNWIs) living in Singapore, a 17 percent rise from 2010, when there were only 150,000 millionaires there according to Forbes report. Let's now examine the top 50 richest person in Singapore in more detail.
1. Li Xiting
Net Worth: $16.4 billion
One of the richest person in Singapore is Li Xiting, chairman and founder of Shenzhen Mindray Bio-Medical Electronics.
He is the wealthiest individual in Singapore and the 33rd richest man in all of Asia, according to estimates of his net worth, which is $16.3 billion.
Known for providing medical equipment, Mindray was founded in 1991 and is headquartered in Shenzhen.
Li Xiting earned her undergraduate degree from the University of Science and Technology of China.
Mindray displayed their compassion during the Covid-19 outbreak by providing hospitals in severely hit regions like Wuhan and northern Italy with medical equipment worth $4.6 million.
2. Robert & Philip Ng
Net Worth: $15.2 billion
The Ngs debuted their 416-room hotel, The Fullerton Hotel Sydney, in October 2019. It is housed in a historic structure that dates back 147 years and was previously the general post office.
The Ng brothers, Robert and Philip, are in charge of Far East Organization, the largest private landlord and real estate developer in Singapore.
The Sino Group's Hong Kong division is run by the elder brother Robert Ng and his son Daryl, richest person in Singapore.
In Singapore, Philip Ng is in charge of the group's interests.
Ng Teng Fong, who moved from China to Singapore in 1934, is the father of Philip and Robert Ng. He was dubbed "The King of Orchard Road."
3. Goh Cheng Liang
Net Worth: $12.9 billion
With an estimated net worth of $12.9 billion, Goh Cheng Liang, the creator of Nippon Paint Singapore, is one of the wealthiest people in Singapore, ranking third overall.
Nippon Paint Singapore was founded in 1955 by 95-year-old Goh Cheng Liang, and it expanded quickly to become Singapore's first paint factory.
Under Goh's direction, Nippon Paint has made great progress and is currently ranked fourth globally in the paint manufacturing sector.
The chairman of Nippon Paint, Hup Jin Goh, made a significant $12 billion profit this year by selling several of his father's privately held businesses.
Goh Cheng Liang is regarded as one of the richest person in Singapore due to his commercial success.
4. Eduardo Saverin
Net Worth: $9.6 billion
Facebook was founded in 2004 by Eduardo Saverin in collaboration with Mark Zuckerberg, a fellow Harvard student.
In 2016, Saverin, a former BCG and Bain Capital employee who is now a venture capitalist, and Raj Ganguly established the B Capital venture fund.
B Capital operates as a venture capital fund and oversees assets worth $6.5 billion, richest person in Singapore.
While Saverin is currently engaged in venture capital, his relatively modest but significant ownership share in Facebook continues to be his main source of wealth.
B Capital was successful in raising $250 million in capital in July 2022, which it will use to invest in early-stage firms.
5. Kwek Leng Beng & family
Net Worth: $9.3 billion
Kwek Leng Beng is the executive chairman of Singapore's Hong Leong Group, which his father founded in 1941.
The second-largest property developer in Singapore, City Developments, also employs Kwek as executive chairman.
In contrast to the net loss reported the year before, City Developments generated a net profit of approximately $800 million in the first half of 2022.
The sale of Millennium Hilton Seoul in February for $934 million played a significant role in this favourable outcome.
Since 2018, Sherman, Kwek's son, has led City Developments as group CEO. One of the Richest person in Singapore.
6. Zhang Yong & Shu Ping
Net Worth: $7.7 billion
As the richest restaurateur in Singapore and the creator of the well-known chain of hot pot restaurants Haidilao, Zhang Yong is a naturalised citizen.
Shu Ping, a cofounder of Haidilao and Zhang's wife, one of the Richest person in Singapore.
In 1994, Zhang, the first Haidilao restaurant, debuted in China. Since then, the network has grown and currently spans China, Japan, Singapore, South Korea, and the US with 768 terminals.
Due to its delicious food and outstanding customer service, which also includes extras like manicures, hair ties, and snacks, Haidilao has become incredibly well-known.
Even though Zhang didn't finish high school and didn't know how to make Sichuan hotpot at first, a friend who later became his wife gave him money to start the business.
7. Leo Koguan
Net Worth: $7.6 billion
SHI International, a $14 billion revenue IT company, was founded by and is led by Leo Koguan. Thai Lee, his ex-wife and current CEO of the business, is a multibillionaire as well.
Koguan made considerable changes to his investment portfolio during the early market volatility brought on by the epidemic.
He sold the majority of his stock assets, including Baidu and Nvidia shares, and put the proceeds into Tesla long-term call options.
Koguan is known for being an ardent admirer of Elon Musk and has been called a "fanboy." One of the Richest person in Singapore.
The majority of his wealth, according to him, is made up of Tesla shares, making him the company's greatest investor globally.
8. Khoo family
Net Worth: $6.9 billion
Khoo Teck Puat, a deceased banker who invested in Standard Chartered Bank in 1986, left the Khoos as his heirs.
The famed Goodwood Park Hotel in Singapore is owned by the Khoos thanks to their influence over the Goodwood Group of Hotels.
The group is led by Mavis Khoo-Oei, who also serves as its chair. One of the Richest person in Singapore.
The Khoo Teck Puat Hospital in Singapore, which opened its doors in 2010, was made possible in large part by the Khoo Foundation, the family's charitable organisation.
The selling of the Khoos' interest in Standard Chartered Bank for $4 billion in 2006 is the primary source of their riches.
9. Wee Cho Yaw
Net Worth: $6.8 billion
The success of United Overseas Bank (UOB) was greatly influenced by Wee Cho Yaw, the bank's former chairman. Based on assets, UOB is the third-largest bank in Singapore.
Wee left his role as UOB's chairman in 2013 after serving in that capacity. One of the Richest person in Singapore.
In April 2018, he decided to leave his position as a director, which he had maintained for an astonishing 60 years.
Wee's elder son, Wee Ee Chong, is currently the CEO of UOB, and his younger son, Wee Ee Lim, sits on the bank's board of directors.
Wee Khiang Cheng, the father of Wee Cho Yaw, established UOB as United Chinese Bank in 1935. Since then, it has developed into a reputable financial organisation.
10. Kwee brothers
Net Worth: $5.8 billion
Four people make up the Kwee siblings, who are in charge of the privately owned corporation Pontiac Land, which owns a number of opulent hotels and prestigious office buildings in Singapore.
Additionally, the brothers own a sizable portion of an opulent New York building created by renowned French architect Jean Nouvel.
The Museum of Modern Art is located next to this tower. One of the Richest person in Singapore.
Their father Henry Kwee, who was originally from Indonesia, founded Pontiac Land.
In 1958, Henry Kwee, a trader in textiles and developer of real estate, moved to Singapore.
11. Forrest Li
Net Worth: $4.2 billion
The founder and CEO of Sea, a Singapore-based online gaming and e-commerce company, is Stanford alumnus Forrest Li.
Financial services and e-payments are some areas where Sea is active. One of the Richest person in Singapore.
Tencent, which now owns a 20% investment in the company, has backed Sea.
Kuok Khoon Hua, the son of Robert Kuok, and the private equity firm General Atlantic are further investors.
Li became one of Singapore's wealthiest people after Sea was listed on the New York Stock Exchange in October 2017. Sea has since seen remarkable financial success.
12. Kuok Khoon Hong & family
Net Worth: $3.9 billion
Wilmar, a business that Kuok Khoon Hong assisted in founding in 1991, bears his name as a co-founder. Wilmar has grown to be one of the world's major producers of palm oil under his direction.
Kuok successfully led Yihai Kerry Arawana, a Chinese subsidiary of Wilmar, raise $2.1 billion in its initial public offering (IPO) in October 2020 on the Shenzhen stock exchange.
Kuok owns the Aviva Tower in London with fellow Wilmar co-founder and billionaire from Indonesia Martua Sitorus.
Kuok has invested in a number of prominent companies in addition to Wilmar. One of the Richest person in Singapore.
He has shares of Perennial Real Estate Holdings and Yanlord Land, both of which are owned by billionaire Zhong Sheng Jian.
13. Gang Ye
Net Worth: $2.8 billion
Along with fellow millionaire Forrest Li, Gang Ye co-founded the online gaming and retail business Sea.
One of the investors fostering Sea's expansion is Tencent. One of the Richest person in Singapore.
It has a 20% investment, along with the private equity firm General Atlantic.
Before taking the post of group chief operational officer in January 2017, Ye held a number of positions within Sea, including group chief technology officer.
Since its initial public offering (IPO) five years prior, Sea generated its first quarterly profit of $423 million in the fourth quarter of 2022.
14. Raj Kumar & Kishin RK
Net Worth: $2.7 billion
Through their property tycoon Royal Holdings/RB Capital, Raj Kumar and his son Kishin RK are well-known father-son duo in Singapore's real estate industry.
They own key properties such as the Holiday Inn Express at Clarke Quay and the Intercontinental Singapore Robertson Quay.
Raj and his younger, billionaire sibling Asok Kumar Hiranandani entered into a number of lucrative business ventures after reaching a family settlement in 2011.
TiffinLabs is an online meal delivery service run by Kishin RK that has over 1,000 cloud kitchens operating throughout Asia, Europe, and the United States.
A former JD.com executive serves as the company's CEO. One of the Richest person in Singapore.
15. Richard Chandler
Net Worth: $2.6 billion
Richard Chandler, originally from New Zealand, moved to Singapore in 2006 and today heads Clermont Group, his personal investment organisation.
Clermont Group owns assets in numerous firms, including SBFC, an Indian provider of small business loans, and Hoan My, a healthcare group based in Vietnam.
Healthcare, financial services, and aerospace are among the industries represented in Clermont Group's portfolio.
Under Clermont Aerospace, Chandler's firm owns MagniX, an aviation engineering company. One of the Richest person in Singapore.
Also holds a controlling position in Eviation, an Israeli maker of light electric aircraft.
16. Peter Lim
Net Worth: $2.55 billion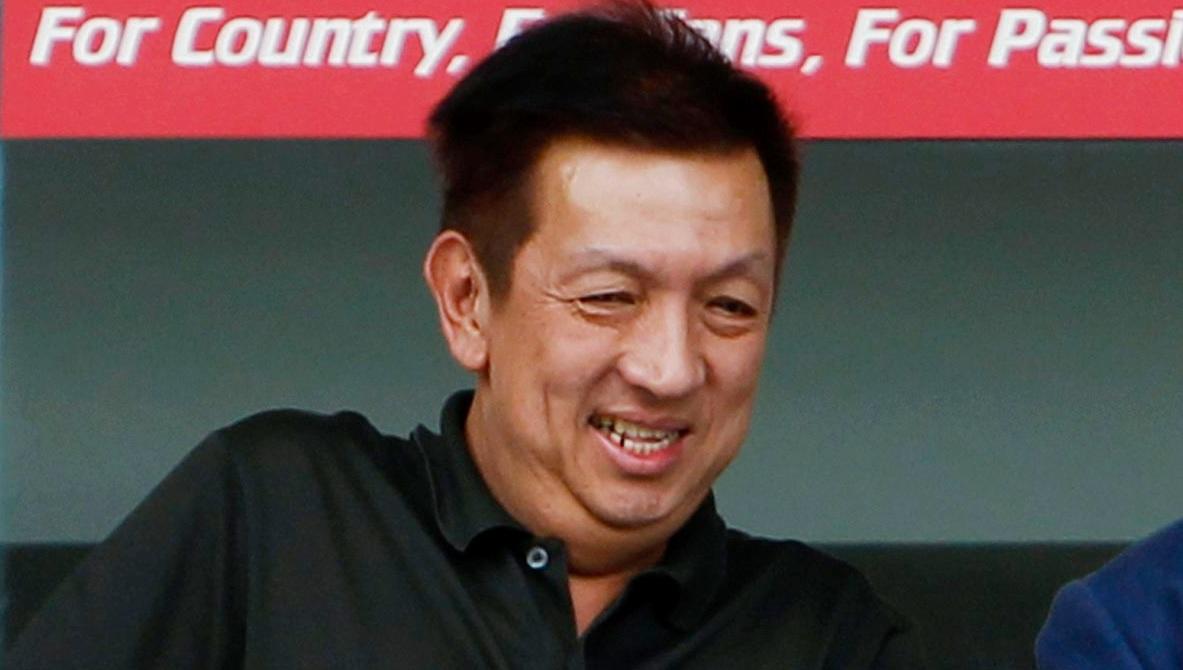 Peter Lim, a former stockbroker, reorganised his medical businesses in Singapore and Malaysia and integrated them with his publicly traded company Rowsley.
Thomson Medical Group is the new name of the rebranded organisation. One of the Richest person in Singapore.
Lim shifted his focus to real estate, healthcare, and sports many years ago after selling his shares in the palm oil company Wilmar.
By opening a boutique luxury hotel in Manchester's historic Northern Stock Exchange building, Lim has also entered the hospitality industry.
17. Sam Goi
Net Worth: $2.5 billion
Sam Goi, the son of a Fujian farmer, is the proprietor of Tee Yih Jia Food Manufacturing, the largest producer of popiah skins internationally, which are used for creating spring rolls.
Goi also owns real estate through his investments in the publicly traded companies GSH and KOP, in addition to his food manufacturing company.
Goi started his career by forgoing his education in order to work in his father's grocery store.
He later delved into the frozen foods market by acquiring a faltering food company. One of the Richest person in Singapore.
In April 2021, Goi was appointed chairman of Singapore-based consumer products company Hanwell Industries as a result of a boardroom disagreement. The business is now known as PSC Corp.
18. Arvind Tiku
Net Worth: $2.45 billion
An Indian-born Singaporean named Arvind Tiku manages assets in the real estate and renewable energy industries through his privately held company AT Holdings.
Tiku owns shares of Prime US REIT and IREIT Global, two Singapore-based publicly traded companies.
These businesses are experts in owning commercial real estate in the US and Europe. One of the Richest person in Singapore.
Tiku's odyssey started when he emigrated from India to Russia at the age of 18 to pursue a degree in mechanical engineering.
He then dabbled in commodities trading before going into Kazakhstan's oil and gas industry.
19. Choo Chong Ngen
Net Worth: $2.4 billion
The hotel tycoon Choo Chong Ngen first made his money in the textile business before moving into the hospitality industry.
He established the Hotel 81 low-cost hotel chain, which is found in Singapore's Geylang neighbourhood, which is renowned as the country's red-light district.
The 38 hotels that make up Choo Chong Ngen's privately owned hotel empire are dispersed throughout Singapore, and Carolyn, his daughter, has been helping with management since 2002.
Since 2009, he has introduced five more hotel brands, expanding into the mid-tier sector in addition to the budget category. One of the Richest person in Singapore.
Choo Chong Ngen has opened seven hotels under the Travelodge and Holiday Inn management brands in Thailand, Malaysia, and Australia since 2017.
20. Robert Friedland
Net Worth: $2.3 billion
In the mining and precious metals sector, Robert Friedland, the founder and chairman of Ivanhoe Mines, a Toronto-listed firm, is well-known.
Friedland, a Reed College alum, also contributes money to the investment company Ivanhoe Capital Corporation, which focuses on emerging countries.
Friedland, a Singaporean, is renowned for finding valuable minerals in inhospitable areas, such as the Oyu Tolgoi mine in Mongolia.
Friedland has an interest in CleanTeQ Holdings, an Australian firm registered on the stock exchange, in addition to his association with Ivanhoe Mines.
Nickel and cobalt are two materials that CleanTeQ provides to lithium-ion battery producers. One of the Richest person in Singapore.
21. Lee family
Net Worth: $2.2 billion
The Lee family's fortune is mostly derived from its ownership interest in OCBC Bank, Singapore's second-largest bank.
The chairman of the Lee Foundation, the family's charitable organisation, was Lee Seng Gee, Lee Seng Wee's older brother.
Before, Lee Seng Wee, the former chairman of OCBC, was linked to the family's wealth.
At the age of 85, Lee Seng Wee passed away in 2015. One of the Richest person in Singapore.
22. Oei Hong Leong
Net Worth: $2 billion
The late Indonesian billionaire Eka Tjipta Widjaja's son, Oei Hong Leong, is a Singaporean citizen and longtime resident of Singapore.
Oei successfully resolved a four-year court battle with Canadian real estate company Concord Pacific Group in July 2019 over his priceless waterfront home in Vancouver.
Oei's real estate holdings and portfolio of corporate bonds account for the majority of his wealth. One of the Richest person in Singapore.
On his Vancouver site, Oei intends to build a mixed-use complex.
He sold all of his shares in Raffles Education in 2021 as a result of issues with the company's founder.
23. Ho family
Net Worth: $1.8 billion
The shares of United Overseas Bank that belonged to the late financier Ho Sim Guan were given to his heirs. One of the Richest person in Singapore.
The family is the owner of First Sponsor Group, a real estate company with investments in China, in collaboration with the Kwek family's Hong Leong Group.
Tai Tak Estates, the family's holding firm, owns shares of Cordlife Group, Heineken Malaysia, and Carlsberg Brewery Malaysia.
24. Ong Beng Seng and Christina Ong
Net Worth: $1.75 billion
A well-known pair in Singapore with a lot of influence is Ong Beng Seng and his wife Christina Ong.
The retail behemoth Club 21, the handbag manufacturer Mulberry, and Como Hotels & Resorts are just a few of the companies that Christina Ong is in charge of.
The Four Seasons and Hilton hotels in Singapore, among others, are owned by Hotel Properties, a Singapore-listed corporation for whom Ong Beng Seng holds the position of managing director.
The real estate holdings of the massive media company Singapore Press Holdings were purchased by Hotel Properties for $2.8 billion in May 2022.
25. Asok Kumar Hiranandani
Net Worth: $1.65 billion
Co-founding member of the defunct Royal Brothers real estate company is Asok Kumar Hiranandani.
Owner of the 215-room Sofitel Singapore Sentosa Resort is His Royal Group, which is currently run by His Son Bobby.
Hiranandani and his older brother Raj Kumar divorced in 2011, which led to the separation of their real estate company.
The second Raffles hotel in Singapore will be built by Hiranandani and have 62 villas; it will be situated in Sentosa. One of the Richest person in Singapore.
Hiranandani sold his 134-room SO/Singapore hotel in the city's central business centre for a record-breaking $240 million SGD in 2022.
26. Tay family
Net Worth: $1.6 billion
The Tay family owns several midmarket original department stores.
Through their business, Memocorp, they have large real estate holdings in Singapore and Australia.
In Chinatown in 1971, the late patriarch Tay Tee Peng launched the first OG store.
OG announced in July 2022 that their main department store on Singapore's Orchard Road will be closing.
18 years had passed since the shop first opened. One of the Richest person in Singapore.
27. Lien family
Net Worth: $1.55 billion
Through their privately owned investment company, which bears the name of the late financier Lien Ying Chow, the Lien family holds a minority stake in United Overseas Bank (UOB).
The founder's grandson, Laurence Lien, is in charge of leading the family's charitable organisation, the Lien Foundation. In addition, he helped form the Asia Philanthropy Circle.
The chairman of their private investment company, Wah Hin, is Michael Lien, another grandson of the family patriarch.
He is on the UOB board of directors as well.
28. Chua Thian Poh
Net Worth: $1.5 billion
Chua Thian Poh, a high school dropout, started his job making hooks and spikes for the logging sector.
His business has grown over time and currently has a varied portfolio, including international commercial property acquisitions, mainly in London and Munich.
Chua then founded Ho Bee Land, a prestigious real estate development company known for building upscale residences in Sentosa.
Ho Bee Land has bought five parcels of land in suburban Australia since 2020 with the goal of creating residential communities in accordance with a carefully thought-out plan.
29. Zhong Sheng Jian
Net Worth: $1.45 billion
Chairman of Yanlord Land, a significant privately held developer of real estate in China, is Zhong Sheng Jian.
With organisations like Ping An Insurance, China Merchants Property Development, and Poly Real Estate Group, Yanlord Land has important collaborations in China.
In Singapore, Yanlord Land shares are traded on a public market. One of the Richest person in Singapore.
Zhong Sheng Jian, who was born in China's mainland, moved to Singapore in 1988.
30. Chew Gek Khim & family
Net Worth: $1.43 billion
Straits Trading, a business having holdings in tin smelting, hospitality, and real estate, is led by Chew Gek Khim.
Chew transformed the outdated tin smelting industry into a cutting-edge firm with healthy cash flow.
After facing up against the Lee family in a competitive bidding procedure, Chew took over Straits Trading in 2008.
Her mentorship was greatly influenced by her grandfather, Tan Chin Tuan, who was the head of OCBC Bank.
31. Ron Sim
Net Worth: $1.42 billion
OSIM International, a brand recognised for producing high-end massage chairs, was founded by Ron Sim.
V3 Brands, a unit of Ron Sim's V3 Group, submitted an application for an Initial Public Offering (IPO) in Hong Kong in February 2022.
OSIM, a leading maker of upscale massage chairs, and TWG Tea, a prestigious tea brand, make up V3 Brands.
Following a sharp decrease in stock prices from their 2014 peak, Ron Sim made the decision to privatise the business in 2016.
A 110-year-old Moroccan café business called Bacha Coffee was also imported to Singapore by Ron Sim in 2022.
32. Binny Bansal
Net Worth: $1.4 billion
In 2007, former Amazon executive Binny Bansal and his friend Sachin Bansal founded the online bookshop Flipkart.
The highest acquisition ever made for an internet company was when Walmart paid a whopping $16 billion to acquire a 77% ownership stake in Flipkart.
Despite having the same last name, Binny Bansal and Sachin Bansal are not related.
With a combined $6,000 in personal savings, they started their own business, which they ran out of their flat.
33. Tang Wee Kit & family
Net Worth: $1.3 billion
Tang Holdings, a privately held real estate and investment firm, is led by Tang Wee Kit.
Sean Tang, the company's CEO, is the oldest son of Tang. One of the Richest person in Singapore.
Tang Holdings is the owner of illustrious properties such the River Valley Road-located Gianurn Building, Tangs department store and the Singapore Marriott Tang Plaza hotel.
34. Lim Hock Chee & family
Net Worth: $1.2 billion
The son of a hog farmer, Lim Hock Chee, started his business career in 1985 by running a tiny stall that sold pork.
The grocery chain Lim created, Sheng Siong, now has 65 locations around Singapore and sells a variety of goods, such as fish, vegetables, and frozen foods.
Currently, the third-largest grocery chain in Singapore, Sheng Siong Group, is majority owned by Lim Hock Chee and his family.
Lim Hock Chee is the company's CEO, while Lim Hock Eng, his older brother, is the executive chairman, and Lim Hock Leng, his younger brother, is the managing director.
35. Koh Wee Meng
Net Worth: $1.15 billion
In the 1990s, Koh Wee Meng, the son of a jeweller and a teacher, left his family's jewellery company, Aspial, and started his own real estate business.
Koh Wee Meng is a hotelier and real estate tycoon who controls Fragrance Group, a business having operations in the UK and Australia.
Koh Wee Meng made the decision to delist Fragrance Group from the Singapore Stock Exchange in October 2021 by privatising the company.
Due to Fragrance Group's roots in Singapore's Geylang red-light area, Koh Wee Meng acquired the nickname "Geylang King."
36. John Lim
Net Worth: $1.14 billion
With the help of Li Ka-shing, John Lim, then 45, co-founded ARA Asset Management in 2002.
ESR Group, a Hong Kong-based company, paid ARA Asset Management a total of $5.2 billion in stock and cash in 2022 to buy it.
Lim, who still owns a small portion of ESR Group, is currently in charge of his JL Family Office. One of the Richest person in Singapore.
In 2016, Lim, along with Warburg Pincus and China's AVIC Trust, played a key role in the $1.3 billion privatisation of ARA.
37. Gordon & Celine Tang
Net Worth: $1.1 billion
Gordon Tang and his wife Celine jointly own a controlling stake in the real estate development firm SingHaiyi.
The pair privatised SingHaiyi, which was previously listed on the Singapore stock exchange, in January 2022 in a $350 million transaction.
The chairman of SingHaiyi until 2021 was Neil Bush, the brother of Jeb Bush and former president George W. Bush.
The largest asset owned by SingHaiyi is a portion of Suntec REIT, a Singapore-listed company that owns commercial properties in the city-state's prestigious financial sector.
38. Peter Fu Chong Cheng & family
Net Worth: $1.07 billion
The current CEO of Kuo International, which his late father, Peter Fu Yun Siak, founded as a lumber and wax trade company, is Peter Fu Chong Cheng.
The sister of Christina Ong, who has a separate listing alongside her husband, Ong Beng Seng, is Peter Fu Chong Cheng.
Currently, Kuo International has investments in both oil trade and real estate. One of the Richest person in Singapore.
The families of Fu and Ong engaged in a protracted family quarrel, but they ultimately came to an amicable agreement to end it.
39. Yao Hsiao Tung
Net Worth: $1.05 billion
Former DuPont CEO Yao Hsiao Tung bought Hi-P International in 1983 when it was only a modest tool manufacturing business.
He bought a share in Molex, a longstanding partner owned by billionaire Charles Koch, in 2017.
Currently, Hi-P International, which specialises in smartphones, tablets, and consumer electronics, is one of Singapore's top contract manufacturers. Prominent corporations like Apple are among their clients. One of the Richest person in Singapore.
Yao Hsiao Tung made the decision to delist the firm in April 2021, valuing it at $1.2 billion.
40. Wong brothers
Net Worth: $1.04 billion
Charles & Keith, a Singaporean fashion label known for its women's shoes and accessories, is owned and run by three siblings: Charles, Keith, and Kelvin.
The business has expanded internationally, opening more than 600 outlets in 34 different countries. One of the Richest person in Singapore.
China, Japan, Korea, and the Middle East are a few of these markets.
at 1996, Charles & Keith opened its first location at Singapore's Amara Shopping Centre.
41. Michael Kum
Net Worth: $1.02 billion
Through his privately held company M&L Hospitality, hotel billionaire Michael Kum runs a prosperous hospitality empire with 20 properties in Asia and Europe.
In 2009, Kum started working in the hotel business after selling his offshore barges company to Macquarie Group.
Jocelyn, Kum's eldest child, works with him to manage the hotel chain. Renowned companies like Hilton and Hyatt are part of the hotel chain.
Kum owns eleven hotels in Europe and nine hotels in Asia. In addition to his hotels, Kum owns the majority of Singapore-based shipping company Atlantic Navigation.
Kum's humble beginnings and eventual success in the hospitality industry are highlighted by the fact that his parents were street vendors.
42. Muhammed Aziz Khan
Net Worth: $1 billion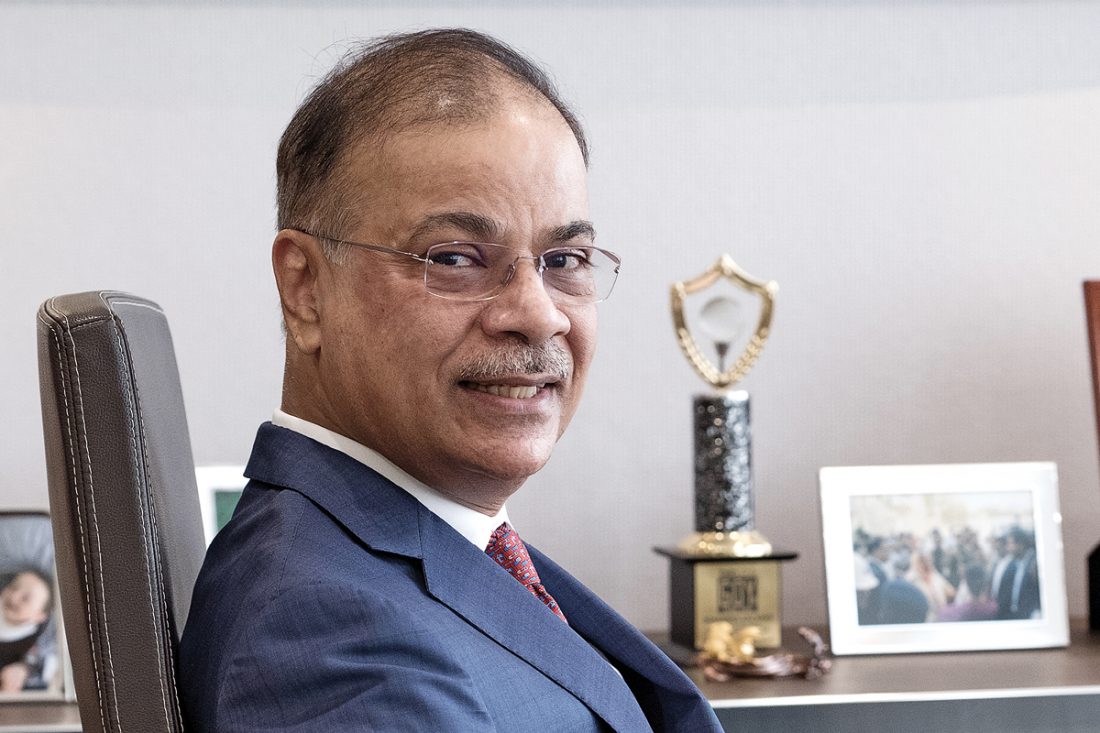 The chairman of Summit Group is Muhammed Aziz Khan, who was born in Bangladesh and now resides in Singapore.
In Bangladesh, Summit Group is active in a number of sectors, including power, ports, fibre optics, and real estate.
Summit Power International, a division of Summit Group, is run by Ayesha, Khan's daughter.
Khan struck a big commercial deal in 2019 when he sold a 22% ownership in Summit Power International to the Japanese company JERA for $330 million.
It was valued at $1.5 billion as a result of this deal.
43. Min-Liang Tan
Net Worth: $995 million
In 2005, Min-Liang Tan decided to leave his legal practise in Singapore and start the gaming gadget firm Razer instead.
When Razer's first smartphone was release, it attract a lot of attention.
Tan made the business public in November 2017 by putting it on the Hong Kong stock exchange, which brought in $529 million.
Important early backers of Razer were Temasek Holdings, Intel, IDG-Accel, and Horizon Ventures, which is own by Li Ka-shing.
Over time, Razer has gathered a sizable and devoted fanbase on a global scale.
44. Loo Choon Yong
Net Worth: $990 million
Raffles Medical Group found in 1976 with the help of Loo Choon Yong.
There were initially two clinics in Singapore.
Since then, Raffles Medical Group has increased its presence in China, operating hospitals in Chongqing, Beijing, and, as of July 2021, a brand-new hospital in Shanghai.
Raffles Medical Group currently runs more than 100 clinics throughout the area, focusing especially on its famed Raffles Hospital in Singapore.
Raffles Medical formed a strategic relationship with China Life Insurance's investment division in April 2021 to further bolster its foothold in China.
45. Lim Chap Huat
Net Worth: $955 million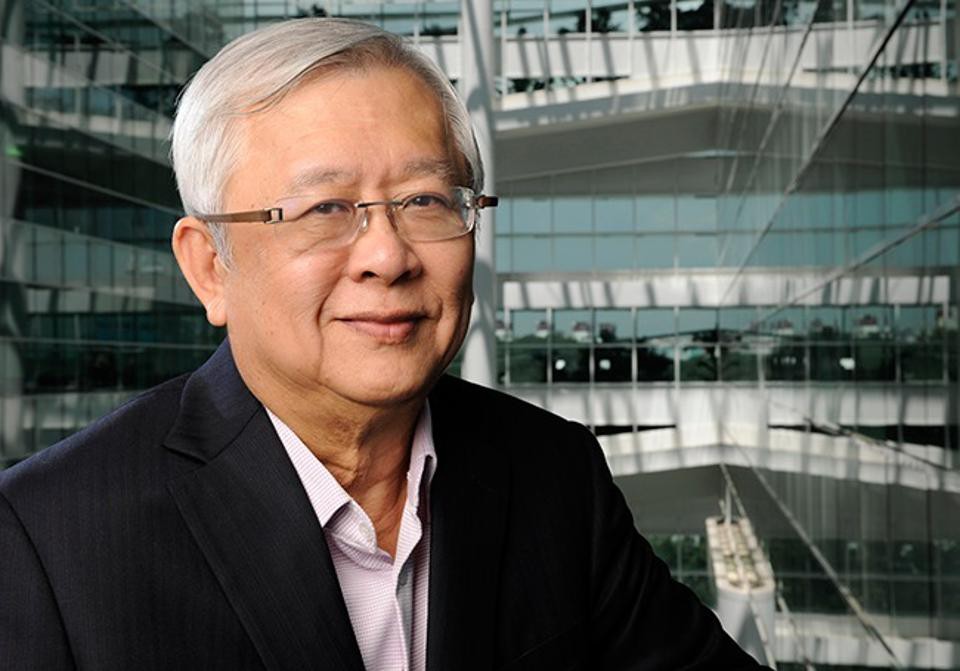 When he was only 22 years old, Lim Chap Huat, the son of a rickshaw driver, established a small construction business. Two people joined him in this endeavour.
The business, which went by the name Soilbuild, gradually expanded its business. In 2012, it expanded into Myanmar, where it won numerous contracts, and in 2017, it entered the Vietnamese market.
Soilbuild Group broadened its focus under Lim's direction to include real estate development and a real estate investment trust (REIT). Lim eventually acquired his partners' shares and took over as the only proprietor of the business.
Alongside him in the business are Lim's wife Leo Jee Lin and their kids Lim Han Feng and Lim Han Qin.
46. Saurabh Mittal
Net Worth: $900 million
Saurabh Mittal, a Harvard Business School alumnus and engineer from the esteemed Indian Institute of Technology in Delhi, started out in the hedge fund business.
In 2014, Mittal moved to Singapore after selling a substantial amount of his shareholding in the Indian real estate and financial services company Indiabulls.
Mittal was a crucial contributor to the 1999 co-founding of Indiabulls.
He also founded Mission Holdings, a private investment company that owns shares in a number of businesses, including One Championship.
47. Laurent Junique
Net Worth: $825 million
The CEO and founder of TDCX, a call centre and business process outsourcing company with its headquarters in Singapore, is French national Laurent Junique.
In 1995, at the age of 29, Junique founded TDCX after working for Unilever for two years in the consumer products industry.
TDCX started trading publicly on the New York Stock Exchange in October 2021.
Facebook and Airbnb are two of TDCX's most important clients, and they also represent two significant business alliances for the company.
48. David Chen
Net Worth: $745 million
One of the founders of Sea, a Singapore-based gaming and e-commerce company, is David Chen.
Free Fire, a hugely well-liked mobile game from Sea, is well-known.
Along with fellow billionaires Forrest Li and Gang Ye, Chen founded Sea in 2009.
At Shopee, the e-commerce arm of Sea, Chen is currently the Chief Product Officer.
Chen formerly held the positions of Chief Operating Officer and Chief of Staff at Sea.
49. Cheng Wai Keung
Net Worth: $720 million
The chairman of publicly traded real estate developer Wing Tai Holdings is well-known real estate professional Cheng Wai Keung.
There has not yet been confirmation of rumours that Wing Tai might be delisted as a means of avoiding penalty for unsold units.
Cheng's father founded Wing Tai in Hong Kong in 1955, where it primarily worked as a clothing maker.
Wing Tai was successful in winning a very competitive bid in 2017 for a $325 million condominium project in Serangoon Gardens that included 600 homes.
Wing Tai partnered with Keppel Land on this project.
50. Shi Xu
Net Worth: $705 million
Former professor Shi Xu founded Nanofilm Technologies International in 1999 with a $225,000 start-up budget.
The business went public in October 2020 when Xu listed it on the Singapore stock exchange. One of the Richest person in Singapore.
The creation of innovative coating materials and nanotechnology-based solutions mostly used in electronic devices like smartphones.
Xu, a Singaporean citizen of Chinese descent, won the 2017 EY Entrepreneur Of The Year award in Singapore in appreciation of his business achievements.
Read Also: