The list of the top richest persons in the World will vary annually based on their net worth and financial performance.
Here is the latest list of the top richest persons in the World, based on the real-time 2022, and some interesting facts about each of them.
1. Elon Musk – $232.5 billion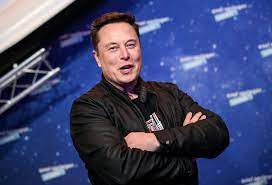 Both Tesla and SpaceX, Elon Musk's rocket company, are revolutionizing transportation on Earth and in space. His rocket company is now worth nearly $100 billion, and his net worth is currently $232.5 billion. SpaceX, Musk's rocket company, now has a market value of nearly $100 billion. With a market capitalization of $342 billion in February 2021, Tesla is the world's most valuable automaker. Musk's Tesla total market cap reached to 1 Trillion in Oct, 2021 which makes him world's richest person. Elon Musk is now richest person in the world after surpassed to Amazon's founder Jeff Bezos.
2. Bernard Arnault & Family – $146.3 billion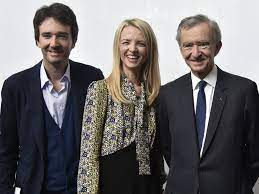 The world's second-richest man is Bernard Arnault, Chairman, and CEO of LVMH – France. With more than 70 brands under his empire, including Louis Vuitton and Sephora, he has a net worth of $146.3 billion. Bernard Arnault, the richest man in Europe, earned the $100 billion fortune in December last year.
3. Jeff Bezos – $138.8 billion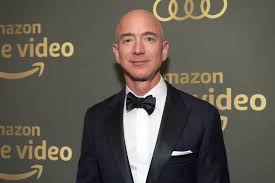 Amazon founder and CEO Jeff Bezos has a net worth of $138.8 billion and ranks third among the Top Richest Persons in the World. Even after divorcing MacKenzie and transferring her a quarter of his Amazon stake, his position has not changed. Bezos founded Amazon in his Seattle garage in 1994. With more people shopping online due to the Coronavirus pandemic, Amazon has reaped the benefits.
4. Bill Gates – $126.2 billion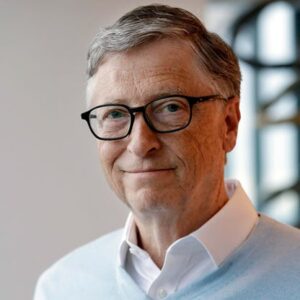 Bill Gates, the co-founder of the Bill & Melinda Gates Foundation, has a net worth of $126.2 billion. He ultimately sold away much of his stake in Microsoft along with Paul Allen, retaining only 1% of the shares and investing the rest in stocks and other assets. During Microsoft's share price surge after earnings last year, Bill Gates joined the $100 billion club. It is the largest private charitable foundation in the world.
5. Gautam Adani & Family – $123.7 billion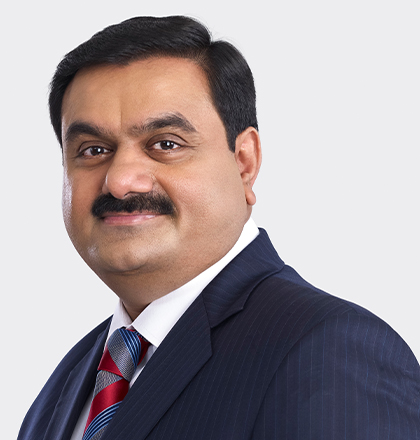 Gautam Adani is an Indian industrialist who founded the Adani Group, a multinational conglomerate with involvement in port development and operations, among other things. He has an estimated net worth of $123.7 billion and is one of the 5 richest people in the world.
As of last month, Adani had the net worth of $122.8 billion, Buffet had the net worth of $121.7 billion. Gautam Adani's current net worth is $123.7 billion, making him fifth richest person in the world. He is also the richest person in India and Asia.
6. Warren Buffet – $112.0 billion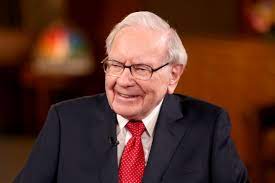 The Oracle of Omaha, Warren Buffet, has been hailed as one of the greatest investors of all time. Berkshire Hathaway owns over 60 businesses, including Dairy Queen, Geico insurance, and Duracell. He has a net worth of $112.0 billion. When he was 11, he purchased his first stock in his father's company.
7. Larry Page – $99.8 billion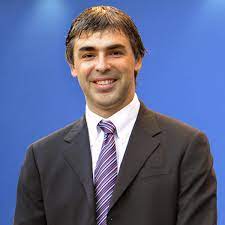 Google co-founder Larry Page has a net worth of $99.8 billion and ranks seventh among the world's richest people. In addition to Planetary Resources, he has also invested in Flying Car and Kitty Hawk, two startups.
Page was CEO of Google from 1997 until August 2001. And, from April 2011 until July 2015 he moved to become CEO of  Alphabet Inc. He remains an Alphabet board member, employee, and controlling shareholder.
8. Larry Ellison – $98.6 billion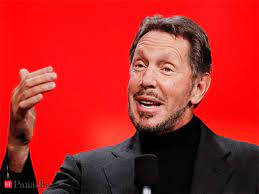 Larry Ellison, who co-founded Oracle in 1977, has a net worth of $98.6 billion. Since leaving his role as CEO of the company in 2014, he has served as chairman of the board and chief technology advisor. Since purchasing 3 million shares of Tesla earlier that year, Ellison has also been on the board of the company. He owns most of the Hawaiian island Lanai.
9. Sergey Brin – $96.6 billion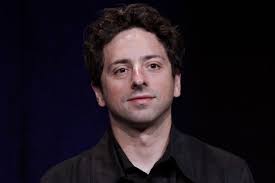 Alphabet's co-founder and board member. The net worth of Sergey Brin is $96.6 billion. He also ranks in the ninth position among the top richest persons in the World. In 1998, he and Larry Page co-founded Google, which went public in 2004 and became Alphabet in 2015.
10. Steve Ballmer – $95.9 billion
In 1980, Steve Ballmer left Stanford University's MBA program after being persuaded by Bill Gates to join Microsoft. Upon joining Microsoft, he became its 30th employee. As Microsoft CEO, Ballmer succeeded Gates in 2000. Until 2014, he held the position. Ballmer is estimated to own 4% of Microsoft, making him the company's biggest shareholder. Ballmer oversaw Microsoft's 2011 purchase of Skype for $8.5 billion. It is estimated that he is worth $95.9 billion.
11. Mukesh Ambani – $90.8 billion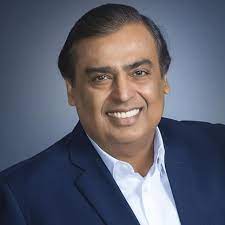 Businessman Mukesh Dhirubhai Ambani (born 19 April 1957) is an Indian billionaire. In addition to his other roles, he leads Reliance Industries Ltd (RIL), a company of the Indian conglomerate Reliance Group, a leader in the energy and materials industries. India's most valuable company by market value is its Fortune 500 company.
Mukesh Ambani, founder chairman of Reliance Industries, has a net worth of $90.8 billion. His company is one of the biggest in India. His telecom network is also very popular and influential in India.
12. Carlos Slim Helu & family – $85.7 Billion
His father was Carlos Slim Hel, a Mexican business magnate, philanthropist, and investor.
Slim Helu is the richest person in Mexico, and his family owns América Móvil, one of the world's largest mobile companies. Besides The New York Times, he owns stakes in Mexican construction, consumer goods, mining, and real estate companies. Over 8% of Slim's fortune is derived from his 79% stake in Grupo Carso, Latin America's largest conglomerate.
13. Michael Bloomberg – $82 Billion
Among his many accolades are that of a businessman, politician, philanthropist, and author, Michael Rubens Bloomberg. Michael Bloomberg is the majority owner, co-founder, and CEO of Bloomberg L.P. Bloomberg LP, founded in 1981 as a financial information and media company. He owns 88% of the company after putting in seed funding. As New York City's 108th mayor, he was elected. He was reelected in 2005 and 2009 after being first elected in 2001. Bloomberg is one of only four people to have served as mayor of New York City for 12 years.
14. Francoise Bettencourt Meyers & family – $75.3 Billion
In 1909, her chemist grandfather Eugène Paul Louis Schueller founded the world's largest cosmetics and beauty company, L'Oréal, in which she holds the vice chairman's position. Bettencourt Meyers and her family own around 33% of L'Oreal's stock. As chairwoman of L'Oreal's family holding company since 1997, she serves on the company's board. Bettencourt Meyers is the fourteenth wealthiest person in the world, with an estimated $1.2 billion more wealth than a year ago.
15. Zhong Shanshan – $73.3 billion
In September 2020, Nongfu Spring listed its shares in Hong Kong, chaired by Zhong Shanshan, an entrepreneur with an estimated net worth of $73.3 billion. Also under Zhong's control is Beijing Wantai Biological Pharmacy. The two companies IPOed in 2020: Nongfu owns 85% and Wantai 75%. His previous jobs included construction worker and news reporter before he established Nongfu Spring.
16. Jim Walton – $69.6 billion
In addition to being the son of the Walmart founder, Jim Walton is also chairman of the Arvest Bank, which now boasts over $20 billion in assets. Currently, he holds a 44% stake in Arvest Bank. His net worth is $69.6 billion, making him and his two heirs the largest shareholders in Walmart. Before stepping down from Walmart's board in June 2016, Jim sat on the board for more than a decade.
17. Alice Walton – $68.7 billion
Her father being Walmart founder Sam Walton, Alice Walton was more focused on curating art than working for the company, as her two siblings were. Founded in Bentonville, Arkansas, in 2011, Crystal Bridges Museum of American Art is the country's first museum of its kind. Alice Walton made an announcement in the spring of 2021 that a state-of-the-art medical school would be built in Bentonville, Arkansas. It is scheduled to open in 2022 under the name Whole Health School of Medicine and Health Sciences.
18. Rob Walton – $68.4 billion
Sam Walton's oldest son, Robson Walton, is also known as Rob Walton. It is estimated that he is worth $68.4 billion. In 1992, Walton succeeded his father as chairman. Approximately half of Walmart's stock is owned by him and other heirs of Sam Walton. His son-in-law, Greg Penner, succeeded him as chairman in June 2015. The Walmart board still includes Penner.
19. Mark Zuckerberg – $67.3 Billion
American media entrepreneur, philanthropist, and media magnate Mark Elliot Zuckerberg. Zuckerberg founded Meta in 2004, originally known as Facebook. He is the company's founder, chairman, and CEO. Mark sets the overall direction and product strategy as the company's leader. In addition to co-founding and co-leading the Chan Zuckerberg Initiative, he uses technology to tackle some of the world's toughest challenges, such as eradicating diseases and improving education.
20. Changpeng Zhao – $65 billion 
Binance, the world's largest cryptocurrency exchange, was founded and led by Zhao Changpeng. His username is CZ. He was born in Jiangsu, China and moved to Canada with his family when he was very young. Binance facilitated trades worth over $9.5 trillion in 2021, with over two-thirds of all cryptocurrency trading volume handled by centralized exchanges.
Many of the richest people on this list started with great ideas from people with creative thinking, drive, and connections. People like them take off on their own. This is the list of the top richest persons in the World.
Also Read: Top 10 Safest Banks In India to put your Hard-Earned Money