Have you ever wondered where the Facebook Offices are in India and around the world? If not, then it's the right time to know about it here with us. There are many offices in India, US, UK, Kenya, Dublin, and so on. All the workplaces are more than fabulous and anyone would love to visit sometime for personal, professional or business purposes.
Facebook Domain
First of all, who is not aware of Facebook? Almost everyone around us is a member and is using it for good. This Social Media Platform is used for personal and professional networking, business, live streaming, and more.It is accessible through internet on several devices like tablets, laptops, personal computer, smartphones etc., As soon as you open an account on this platform, you are ready to post text, videos, and images and share with friends, family as well as general public, as per your privacy settings.
Do you think anyone can ignore it? Not at all! It is a networking and working application for individuals and businesses. It has served its clients around the globe and India is no exception!
History of Facebook
Facebook was established in 2004 in Cambridge, Massachusetts. It is a US-based company. The founders are Mark Zuckerberg and his fellow students Dustin Moskovitz, Eduardo Saverin, Chris Hughes, and Andrew Mccollum from Harvard University. Facebook stands as a number one social network company in the world. It is one the "Big Five" companies along with Microsoft, Apple, Amazon, and Google. Its profit for 2020 was 32.6 billion US dollars. Major revenue comes from advertising.
Meta is the new name for Facebook declared in October 2021. It is the parent company, which plans to diversify its field in the technology sector. Then onwards, whatsapp, instagram, and messenger work under Meta only.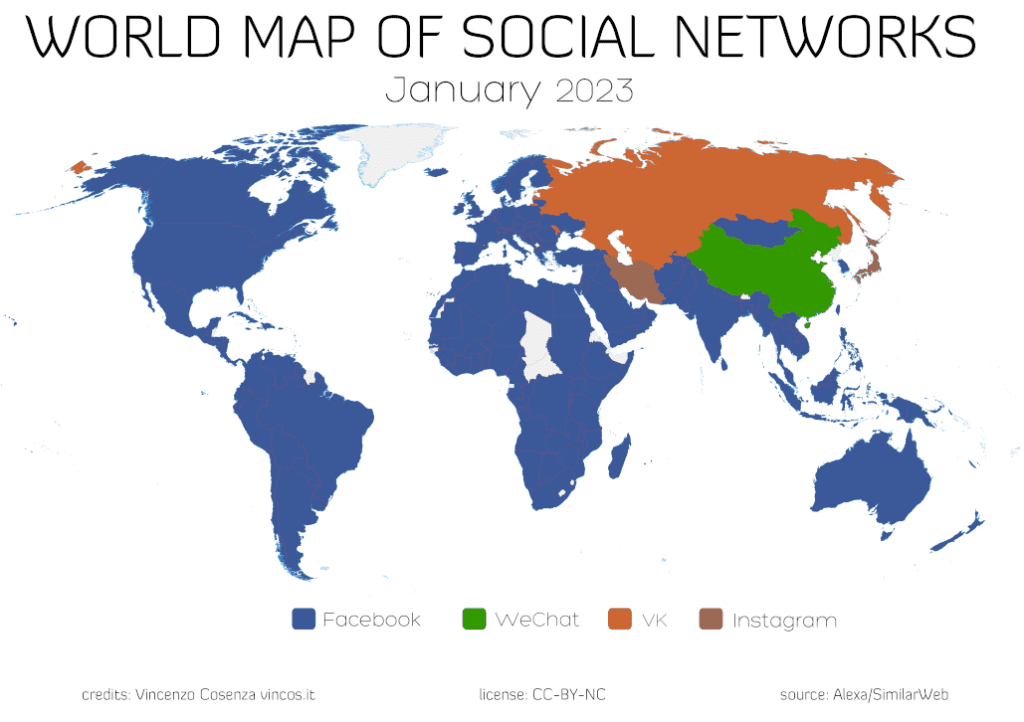 Facebook occupies 2,96 billion users every month and is leading in 157 out of 167 countries. WeChat gets 1,28 billion users each month in China. VK leads in Russian territories and has 100 million users participating actively. If you talk about gender, then there seems much equality in the percentage of users. According to 2017 data, 76% of all females, and 66% of total males use facebook actively.
Top 10 Facebook User countries(2020-2021)
Therefore, it is clear that Facebook is active in most countries of the world except a few like China and Russia.
Facebook Offices in India
Facebook has its presence all over the world. Its offices in India are in Mumbai, Hyderabad, and Gurugram.
Mumbai office
Mumbai is the largest city in India, situated on the west coast. It is considered as the financial capital too. The Mumbai office of Facebook has funky and modern architecture.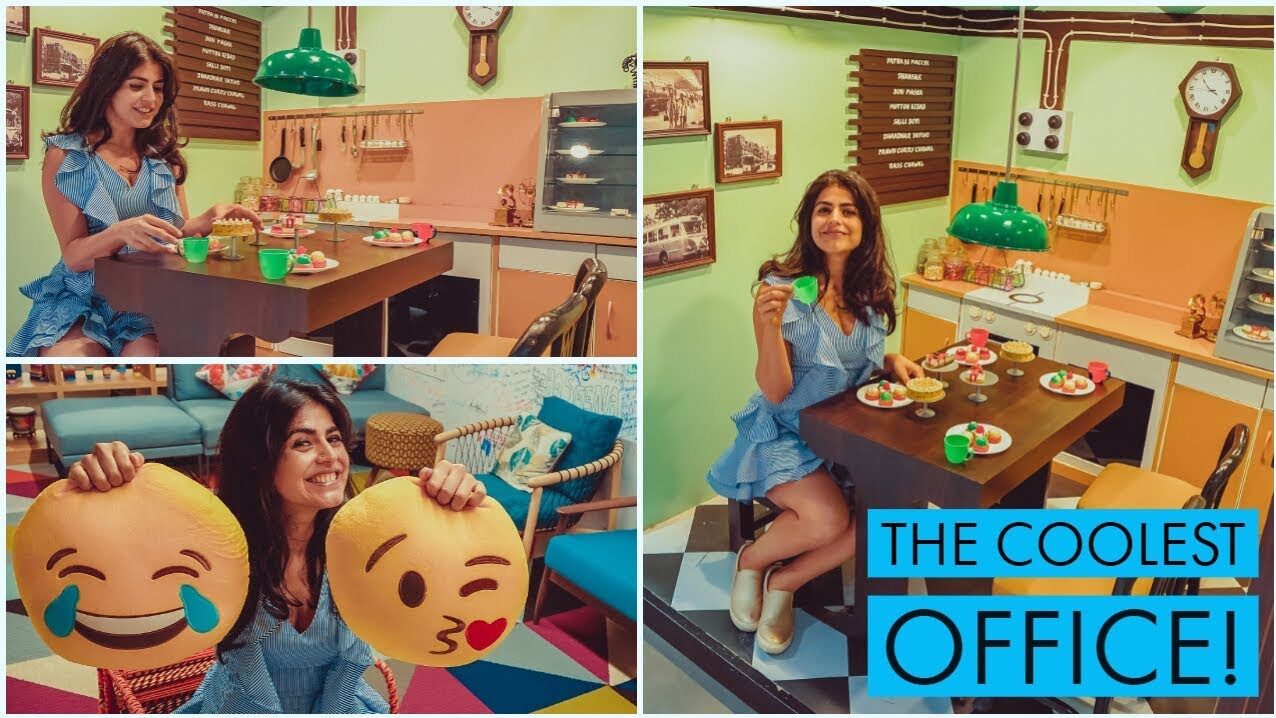 Full address of Facebook Office in Mumbai :
One BKC, Bandra Kurla Complex,
Bandra (E),
Mumbai, India 400051
Hyderabad Office
Hyderabad is the State Capital of Telangana in South India. It is one of the main IT hub and that is why Facebook started its first office in India in 2010 at Hyderabad only. Initiated with 20 employees, now it has large base.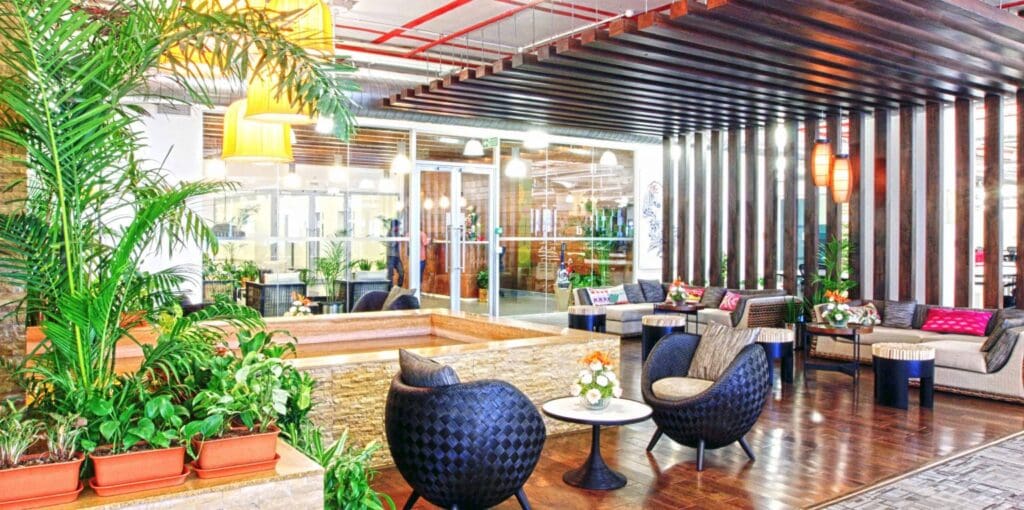 Full address of Facebook Office at Hyderabad:
Building No. 20, Raheja Mindspace,
K.Raheja I.T. Park, Hitech City Road,
Vittal Rao Nagar, HITEC City,
Hyderabad, Telangana 500081
Phone No. – 089480 33470
Gurugram or Gurgaon office
Gurugram is in Haryana in North India. The city is the third biggest banking and financial centre. It is the top second IT centre as well. This office has a spectacular look of a metaverse as the new name of parent company Meta suggests.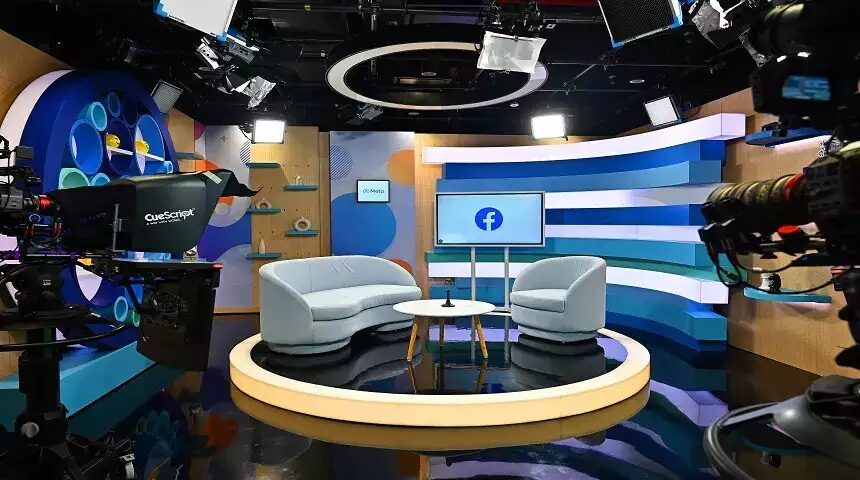 The complete address of Facebook Gurgaon Office:
Gurgaon, DLF horizon building,
Sector 43,
Gurugram, Haryana 122022
Bangalore Office
Bangalore is the Capital city of the South Indian State Karnataka. It is the top location for high-tech industry. It is the largest Facebook office in India.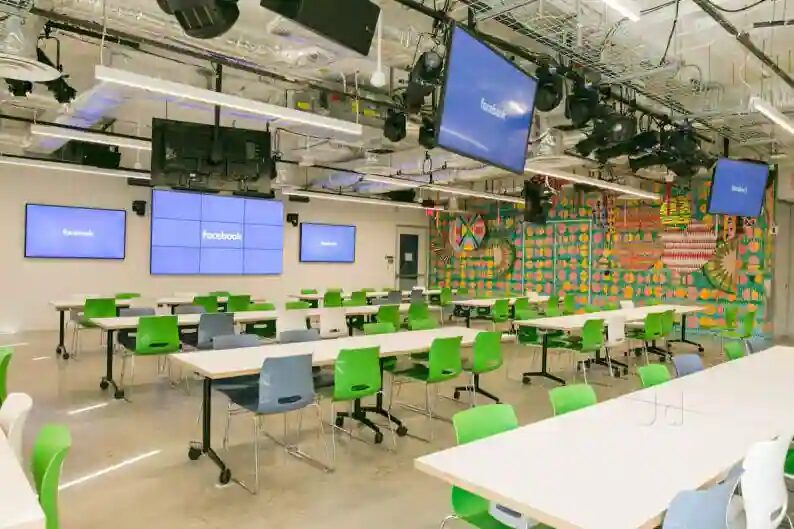 Full address of Facebook Bangalore Office:
Microsoft Signature Building, Ring Road, Domlur,
(Embassy Golf Links Business Park)
Bangalore – 560071
Facebook Offices in the USA
According to statistics, there are 37 offices in the US. And the head office is in Menlo Park, San Francisco Bay, CA. The office can settle 2,000 employees. It has an amazing work environment with advanced facilities for the workforce. There are open canteens and open learning facilities. However, tourists are not allowed inside, but people get their pictures clicked in front of the gate with facebook thumbs up logo.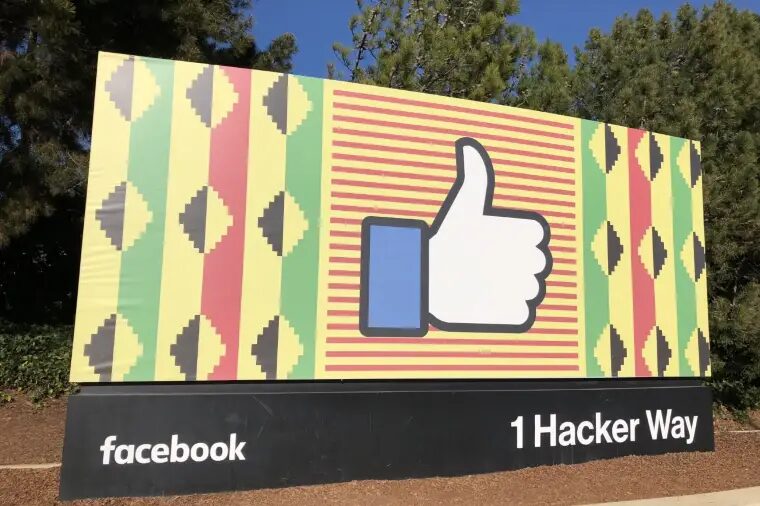 Facebook Offices in NYC
Its Manhattan Office in New York has virtual reality games and in-house chefs for pastry.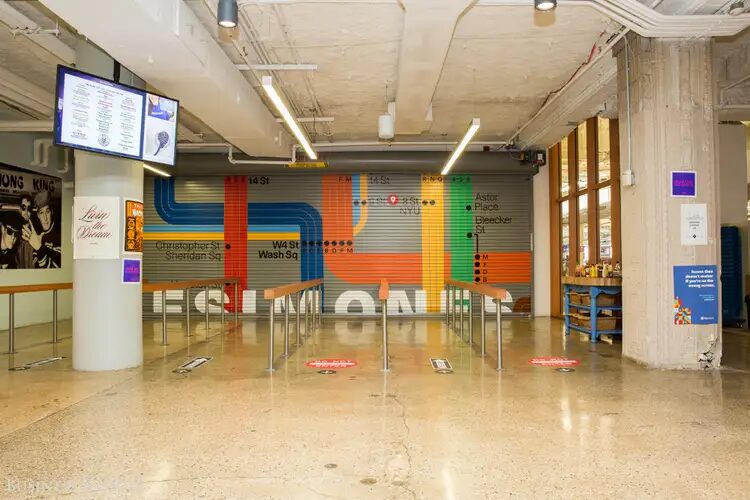 It has offices at 770 Broadway close to Astor Place and Hudson Yards.
Phone number: = +646-214-2203
Facebook Offices in UK
Facebook Offices in London
It is one of the coolest offices around the globe. London is the UK Headquarters of Facebook. It has generated thousands of jobs for the residents.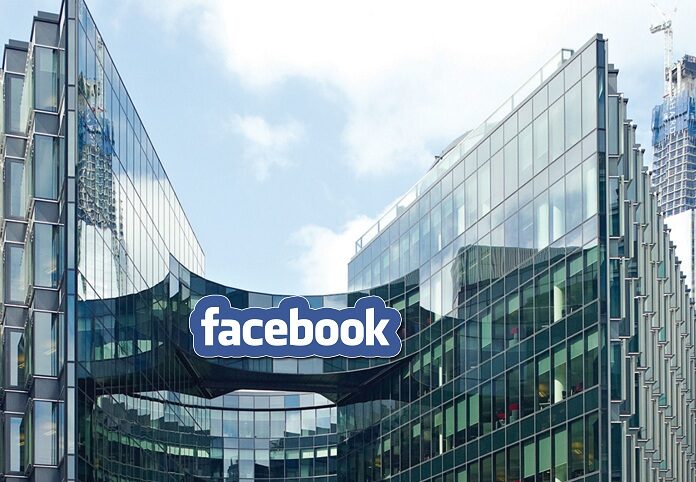 Full Address
1 Rathbone Square
London
W1T 1FB
Phone Number:0203 386 6000
Facebook Offices in Dublin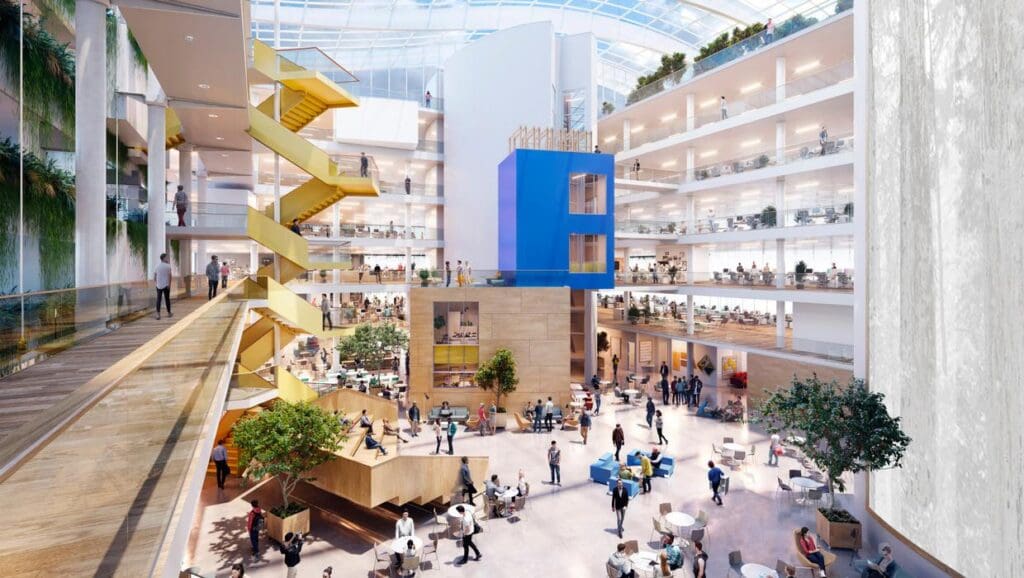 There are many Facebook offices in Ireland, but a few are better than the best. Situated in the capital city, this office has very tight security. There are many posters with motivational quotes, which say, "Move fast and break things", "Proceed and be bold", "What would you do if you weren't afraid?", "Done is better than perfect". It is a perfect combination of corporate and industry, funky and classic, high-tech and street art.
Facebook Offices in Tel Aviv
This office is in Israel and creates apps for clients all over the world. It gives you a home-like feeling and energises you with entrepreneurial spirit. They create and ship products, such as Express Wi-Fi, Novi, Blockchain, Facebook Lite, Free Basics, Data experience and more.
Full address Facebook office in Tel-Aviv : Rothschild Blvd 22, Tel Aviv-Yafo, Israel
Phone number:+972 3-698-2300
Facebook Offices in Africa
Facebook inaugurated its first African office in Johannesburg, South Africa. The office is serving regionally to add value for advertisers. The sales team is focussing majorly on Nigeria, Keny, and South Africa. They are partnering with agencies, governments, stakeholders, and telecom operators to provide localised advertisement.
Full address of Facebook Office in Johannesburg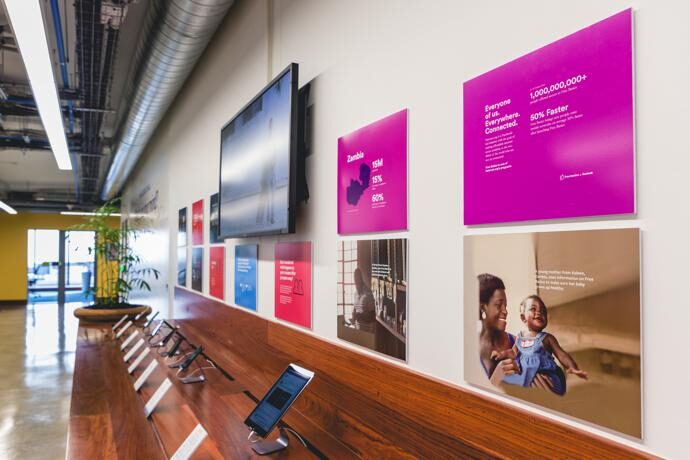 Culross Rd, Bryanston, Johannesburg – Waze
Phone number:+27-82-7736930There are several offices of Facebook around the globe and are well equipped with the advanced facilities for employees. Great working environment and equal opportunities are the main attractions of the Facebook Offices in India and around the world. You can call for an appointment or apply online if aspiring for a good job opportunity. Also, it's great for business to collaborate with Meta for expansion through advertising and campaigning.
See Also: