It's no wonder that being among the Best Companies for Working from Home is highly coveted. Don't you wish you could skip the morning commute, be around your family and friends more, and also dress in comfortable pajamas to work? Despite the fact that most people would love the option of working remotely, many of them don't know where to start.
Those of you who identify with this category are probably interested in the best companies for working from home in 2021. Lets, learn more about these companies below, and apply today!
1. Zoom Video Communications
What They Do: The mission of Zoom is to develop real-time collaboration and communication tools that will revolutionize the way people work together. Zoom was founded in 2011 and has since developed cloud communication solutions. Happiness is what we deliver.
Employees Say: "Great products that basically sell themselves, great use cases and custom branding. Basic healthcare services and other benefits are available for their employees. They are also generous with their benefits, and they try to bring diversity and inclusion to their employee base." – Current Employee

2. TTEC
What They Do: The company's two divisions (TTEC Digital and TTEC Engage) enable brands to make every customer interaction simple, personal, and exceptional, whether that interaction is face-to-face, online, over the phone, on a mobile app, etc.
What Employees Say: "The opportunity to advance within the company is limitless for those who are willing to work hard and are in good standing within their departments." -Current customer service representative
3. Dell
What They Do: Dell Technologies offers the essential infrastructure for building digital futures, transforming information technology, and safeguarding the most important asset of your organization's information.
What Employees Say: Customers and employees make this place a great place to work. As a result of the decisions, Michael Dell and his executive staff are making, the IT industry is shaping the future. Working from home provides a fantastic work-life balance. – Current Product Marketing Manager.
4. Hopper
What They Do: Hopper is an award-winning app that's not just about booking flights and accommodations from your phone, but also about telling you when to buy during the most affordable period. There are no spam, ads, pop-ups, and also you are not wasting your time. You are booking just because you are confident.
What Employees Say: "Great people with a variety of personalities." The Hopper community is inclusive and also interesting, with opportunities for everyone to contribute. Promotes healthy working relationships and genuine friendships. Continuous improvement is expected and on-the-spot learning is possible. Although work can sometimes be stressful, a flexible culture allows people to balance work and life. Moreover, compensation and benefits that are competitive. —Current Data Scientist
5. Kelly Services
What They Do: Kelly provides various outsourcing and consulting services, as well as staffing on a temporary, temporary-to-hire, and direct-hire basis as a global leader in workforce solutions.
What Employees Say: Employees also say, "the company has a lot of diversity, there is always help available, you can easily get promoted, the pay is good, you work from home." – Current Employee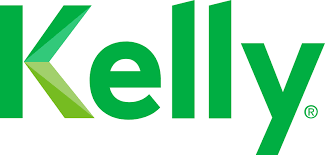 6. Intuit
What They Do: Its mission is to provide prosperity to every nation on earth. We provide 46+ million people with the intuitive application, mobile, and also cloud solutions that generate more money, more time, and more confidence.
What Employees Say: "Intuit is a wonderful company to work for." There are several shift options and competitive pay. "The management is fair, efficient, and easy to work with." – Current employee
7. UnitedHealth Group
What They Do: A Fortune 5 company, they aim to improve health care systems and expand access to quality care for people around the world.
What Employees Say: "Great benefits… unlimited opportunities in every country with the option to work from home. Don't miss out! I'm sure you'll love it!" -Project Analyst, Current Recovery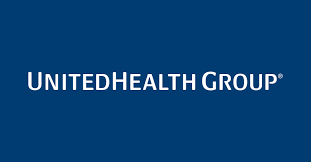 8. Trusted Health *Hiring Surge*
What They Do: "We're a group of nurses and innovators who are reimagining how healthcare staffing works! With our intelligent matching marketplace, we connect healthcare workers around the world with caregiving facilities."
What Employees Say: "We are an amazing team that believes in making a big impact and is mission-driven. We are growing rapidly and have maintained an atmosphere of collaboration and transparency." – Current Employee
9. Kaplan
What They Do: Through online and also campus-based higher education, test preparation, and professional training, they empower students.
What Employees Say: "Work with great people." Leadership that is transparent. Working from home is also common in most roles. Good community vibe." -Current Operations Manager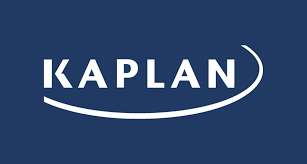 10. BroadPath Healthcare Solutions
Their Mission: "We deliver specialized healthcare services backed by a high-caliber distributed workforce to both payers and providers."
What Employees Say: "Great job, great people to work with, and good pay for a remote position. It's the best I've ever earned working from home and I've been doing this for over 10 years now." -Former Member Service Representative
Interested in these Best Companies for Working from Home? Visit their LinkedIn profile pages to learn more about them and apply while their positions are still available!
Also Read: How to File ITR for Freelancer: Tax Filling for Freelancers