Are you also finding the Best Dating Apps in India? India's dating culture has changed drastically since the advent of technology. With just a few clicks on your smartphone, you can find the love of your life. Yes. Install a good dating app, write an engaging profile, and get started!
The Indian audience has become very popular with dating apps. Through these platforms, people can connect with like-minded people across geographic boundaries. They also allow users to reach out to more people. You can find potential matches based on the location of your phone.
Here is the list of the top 10 dating apps in India, from the most common to the most unique.
Most common and Best Dating Apps in India
1. Happn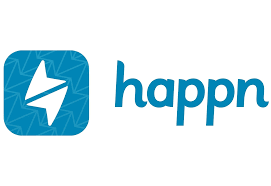 The app connects you with people in your immediate physical vicinity. People can meet someone more naturally with this interesting idea.
As soon as you open the app, you will see a grid view of your most recent activities. By scrolling down, you can view previous activities. Using a modern dating app, you will be able to interact with all the profiles you find. Similar to Tinder, you can tell if you like someone by starting a free chat to see if there is a mutual interest. As opposed to Tinder, you can use credits to communicate with someone regardless of whether you're a match.
The app seems to be geared towards people who don't prefer online dating but don't like approaching strangers in person either. This is a must-try if you have a crush on someone in your neighborhood.
2. Tinder
There's no way you haven't heard of Tinder at least once in your life! This dating app is one of the most popular among millennials. Its popularity stems from the fact that it is easy to sign up, easy to use, and offers complete privacy protection.
You'll also be surprised to learn that connecting with people on Tinder takes less than 2 minutes. Through the platform's unique algorithm, the matching process is simple and convenient for users. It is possible to search based on filters.
There is a free version of this app as well as a premium version. Users receive limited match options with a free subscription, whereas premium subscriptions guarantee seamless dating. When someone likes your profile or sends you a match, you get a notification.
3. Bumble 
There are millions of people using Bumble to find dates, make new friends, and meet new people. You can find genuine matches with Bumble, a free dating app, and social network. Whether you are looking to make new friends, expand your professional network, or make meaningful connections.
You can download Bumble for free and it is based on respect, equality, and inclusion. Bumble lets you meet new people, find dates, and make friends the same way you've always done it, but women always initiate contact first.
4. OkCupid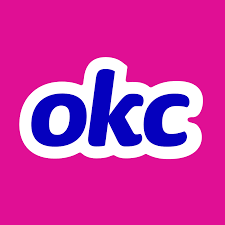 There is no doubt that OkCupid is one of the best dating apps in India. This platform matches people based on questions rather than pictures. By asking these questions, we ensure that we are matching similar people.
Through this app, users can connect with others who share their interests. It is great that OkCupid offers messaging and virtual dating features!
Furthermore, you may also browse for matches based on your geological preferences. But wait, there's more! No annoying ads! This is how a pleasant dating experience should be!
If someone sounds unpleasant, you can also block them on this app. This protects your privacy.
5. Hinge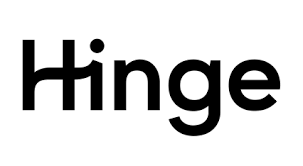 Hinge uses the same swiping mechanism as Tinder, but it promotes better dates with robust profile and matching algorithms. There's a lot more to dating than one-night stands. According to the website, it's an online dating app that's "made to be deleted."
You can share a wealth of personal information that may be deal-breakers, such as your political beliefs, sexuality, frequency of drinking, and even your desire to have children in the future. Hinge's prompts can help you create more engaging profiles.
You need to join this dating service if you're looking for a serious relationship.
6. TrulyMadly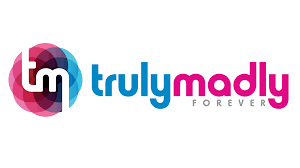 As a trust-based rating system, TrulyMadly distinguishes itself from Tinder in that users are verified. To start, you need to add your Facebook account, then verify your identity with other social media accounts, your phone number, and even an offline photo ID. No one can take a screenshot of your profile pictures or download them, so they are extremely safe.
Its algorithm looks for singles who are active on social media, and their score rises as a result. TrulyMadly offers compatibility quizzes and scoring. The process also gives women more confidence in their potential matches.
7. Badoo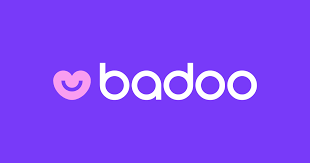 Do you want a dating platform that is similar to Tinder, but better? Then Badoo is the right place for you. Currently, Badoo is available in over 47 languages and is popular across more than 190 countries. Although the platform may have similar features to Tinder, it has additional interest and preference-setting features.
Based on your preferences and interests, you can find potential dates in this dating app. Additionally, you can find out which dates are near you! In addition, other people can join your video chat during live streaming.
For those interested in serious long-term relationships, this app is highly recommended.
8. Aisle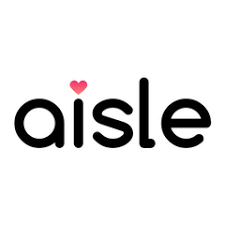 In India, matrimonial portals have been around for a long time for people looking for marriage. However, dating sites have become increasingly popular among young people looking for casual relationships. Those in their late twenties and early thirties who don't want to join matrimonial websites or dating apps are another groups.
They want the convenience and fun of a dating app combined with the seriousness and in-depth knowledge that only a specialized matrimonial service can provide.
9. Flip
Flip is a free online dating platform that offers amazing features. Some of its unique features ensure you get genuine dates. This app uses a unique verification technology to maintain authentic profiles on the platform.
Locally, you can find available dates. If you like a profile on Flip, you can have a match within no time. Additionally, you can filter your matches to find the perfect match for you!
10. Feeld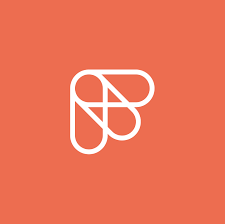 If you are looking for partners who are open to non-traditional relationships or live a polyamorous or non-monogamy lifestyle, try Feeld. No matter what you're into, you'll feel welcome here since it's an open, inclusive culture for everyone. With Field, you can choose from 20+ sexual and gender identities to connect with like-minded humans. Once you've liked someone and they've liked you back, you'll be able to talk and share photos using the Feeld app.
Also Read: Top 10 Unique Thanksgiving Traditions to Start this Year