Is there a list of the Most Powerful Female Athletes? Female athletes are without a doubt strong. Women have proven time and again that they are capable of climbing the highest mountains on earth and swimming in brutal ocean conditions.
The following women have made significant contributions to sports. In many cases, they have outsized impacts on the broader culture as well. You can learn about some of the most powerful female athletes in history by reading this list. The women who have paved and continue to pave the way for athletes – and women – everywhere.
Following is a list of the top 10 most powerful female athletes, in no particular order.
1. Billie Jean King

Billie Jean King is a legend. Having won 39 Grand Slam titles during her career, the American tennis champion turned equality advocate deserves her category of greatness.
King won the historic "Battle of the Sexes" tennis match in 1973 against self-described male chauvinist Bobby Riggs, a victory that did much to dispel the myth that women aren't just as strong as men. In 1973, she organized a meeting that led to the formation of the Women's Tennis Association and threatened to boycott the U.S. Open. It would be open if the prize payouts for men and women were different.
2. Serena Williams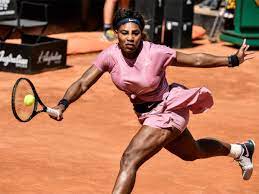 She has won 23 Grand Slam singles titles, 14 Grand Slam doubles titles with sister Venus and four Olympic gold medals. Associated Press named her Female Athlete of the Decade in December, writing, "Serena Williams dominated the decade, on the court and off."
She has kept it refreshingly real along the way. Despite the pressures and frustrations of motherhood, she's been candid about them since giving birth to her daughter, Alexis, in 2017.
3. Junko Tabei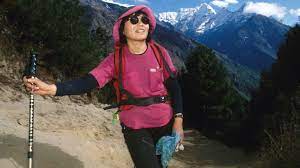 In 1975, Japanese mountaineer Junko Tabei became the first woman to summit Mount Everest. She broke the gender barrier in her sport by climbing the world's tallest peak. Tabei, who founded the first women's climbing club in Japan six years earlier during an era when most such groups were exclusively men, wasn't impressed. "I don't understand why men make a big deal about Everest," she allegedly said. "It's just a mountain."
4. Florence Griffith Joyner (FloJo)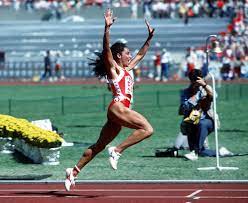 The American sprinter Florence Griffith Joyner came to the track with serious speed and impeccable style. Record-breaking pace, iconic jumpsuits, and fingernails nearly six inches long. At the 1988 U.S. Olympic trails, FloJo smashed the women's world record in the 100-meter race while rocking bright magenta and teal attire, challenging the stereotype of what a strong woman should look like.
5. Pat Summitt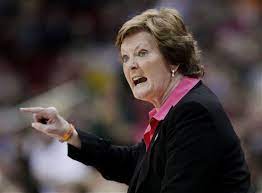 A few years after Title IX passed, Pat Summitt took over as UT Knoxville's head coach in 1972. She led the team to eight NCAA titles, including a then-unprecedented three-peat in 1996, 1997, and 1998. In 2009, Summit, who co-captained the women's basketball team that won the silver medal at the 1976 Olympics, became the first men's or women's NCAA coach in history to win 1,000 career games.
6. Trischa Zorn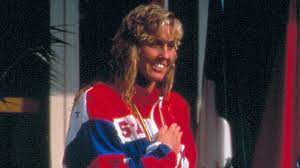 Trischa Zorn is the most decorated Paralympic swimmer with 55 medals (including 41 golds). Ever. Zorn, who has been blind since birth, began swimming at the age of 10. In 1980 she burst onto the Paralympic scene, winning seven gold medals and setting three world records. She became the first American woman to be inducted into the Paralympic Hall of Fame in 2012, eight years after retiring from the sport.
7. Alex Morgan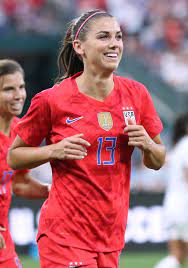 As one of the most prolific scorers in U.S. soccer history and the most powerful female athletes. Morgan is a force to be reckoned with on and off the field. Morgan scored five goals in a single game at the 2019 FIFA Women's Soccer World Cup; sparked internet buzz with her post-goal tea-drinking; and defended her celebrations against critics.
8. Dara Torres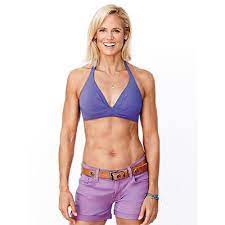 Dara Torres is a swimming goddess, but where do you start? She competed in five different Olympic events, setting five world records. As the first American swimmer, she was named Most Powerful Female Athletes. Torres is also the oldest swimmer in history to win an Olympic medal.
9. Nadia Comaneci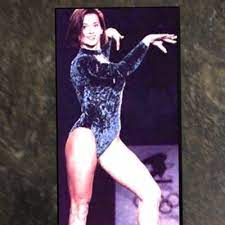 Why don't we start with the perfect 10? The Romanian gymnast Nadia Comăneci shattered the definition of what is possible in gymnastics at the age of 14. Her mesmerizing performance on the uneven bars earned her the first perfect score ever awarded at the Olympics. Six more times during the competition, she captured the flawless number and became the youngest all-around gold medalist ever, cementing her status as the goddess of the '76 Games.
10. Babe Didrikson Zaharias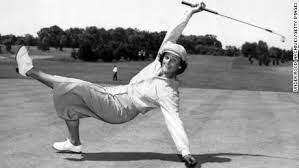 Babe Didrikson Zaharias excelled in virtually every sport during an era when women were not encouraged to participate in sports from track and swimming to softball, golf, baseball, basketball, and boxing. At the 1932 Olympic Games, the self-assured competitor (who once told the New York Times that no other woman "rivaled me very closely as an athlete") won three medals in track and field.
Success brought sexism, however. Didrikson Zaharias ignored the criticism and continued to do what she did best: win. Her career as a professional golfer included helping found the Ladies Professional Golf Association, becoming the first woman to compete in a men's golf tournament, and winning 31 tournaments, including several after being diagnosed with colon cancer. In 2000, Sports Illustrated named Didrikson Zaharias one of the top athletes of the 20th century. She died of the disease in 1956.
Also Read: Top 10 Richest Self-made Women in the US