For some, travel is to go to new places or enjoy destinations, but for some, travel is their passion, their lifestyle, and more. Likewise, here are some of the best travel bloggers, for them travel is an experience, it doesn't matter where are you going whether it is a familiar or new one, we could learn new things at every place.
And, it is true that if you love doing something then it will give you the most benefits than any other field. We have some travel bloggers who have proven that nothing is better than your own field, so do what you want to do. Here is a list of the best travel bloggers in the world and their massive income that will inspire you to do something,


Related: 5 Beautiful Countries Hardest to Get Citizenship | World Travel
1. Matt Kepnes – One of the best travel bloggers in the world
Website: Nomadic Matt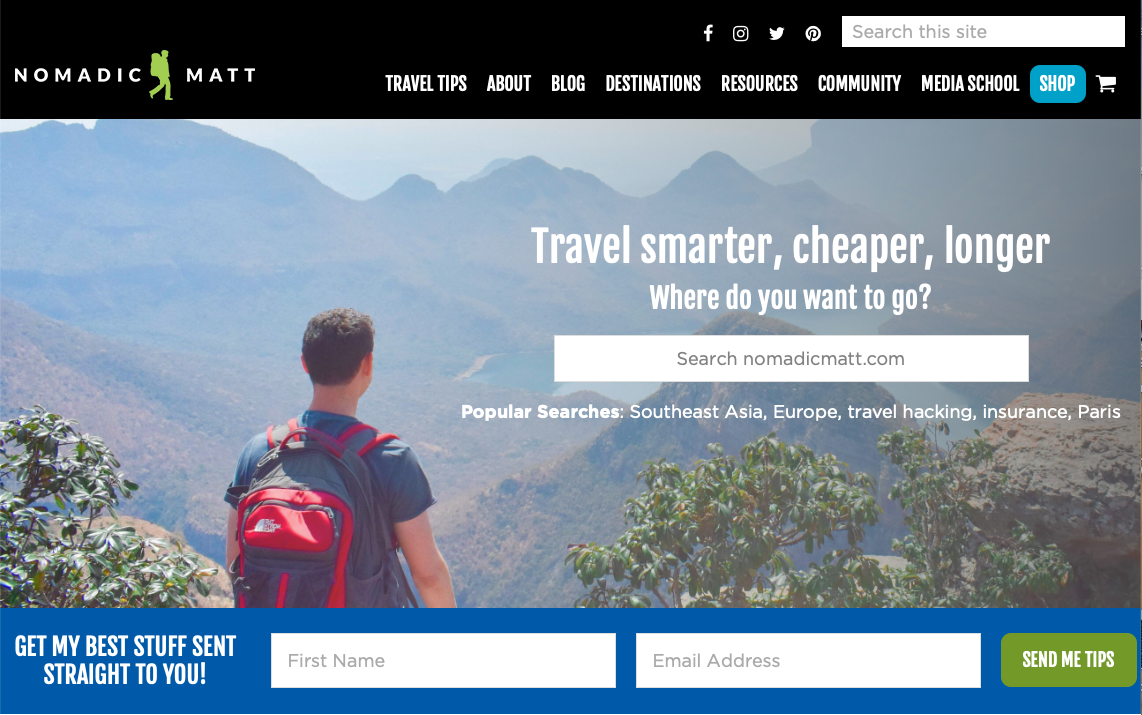 The first name on this list is of Nomadic Matt, he is the founder of nomadicmatt.com. According to the New York Times, he is the best-selling author of 'How to Travel the World on the $ 50 A Day'.
Matt helps travelers travel in an easy and convenient way through his tips and guides, and also answers traveler's questions. His guides are very popular and worthy.
Before getting into the travel profession, Matt was just doing a cubicle job. Nomadic Matt has been featured on the world's top media such as the New York Times, Forbes, Huffington Post, CNN, etc. as he provides the best budget advice out there. He is one of the best travel bloggers in the world.
Est. Earning: More than 50,000 USD per month
2. Johnny Ward 
Website: OneStep4Ward.com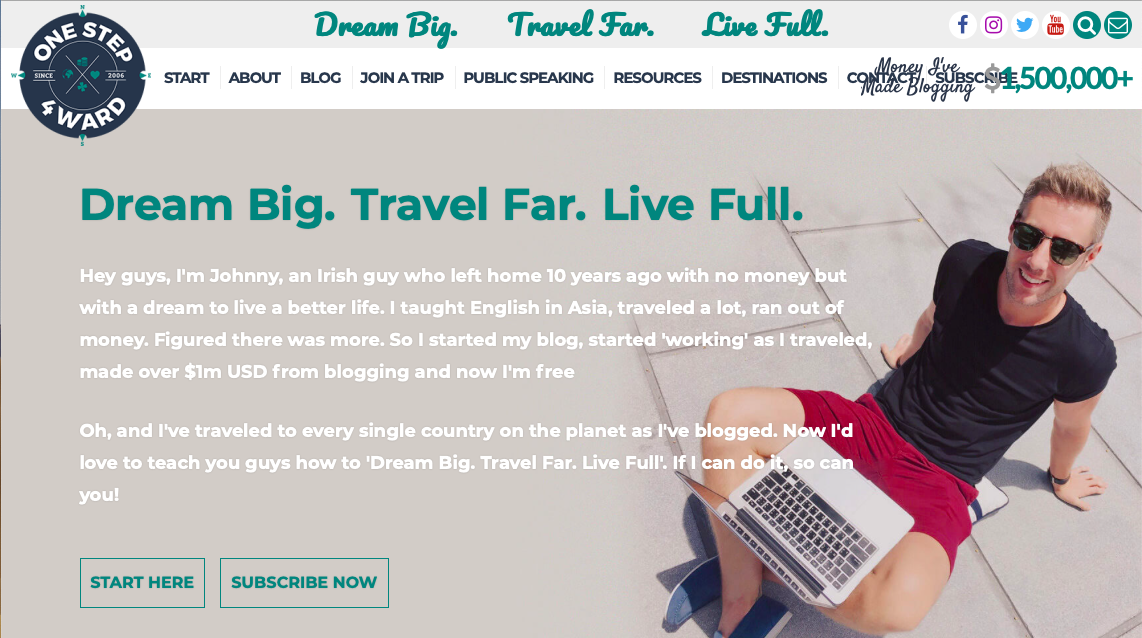 Johnny Ward is the big name in travel blogging, he is a big dreamer who started his journey 10 years back when he had nothing to start with. He traveled a lot for the money and started on a blog as he traveled.
Johnny made over one million dollars from travel blogging and now he is financially free. He has traveled to every single country on the planet.


Now he teaches people how to 'Dream Big. Travel Far. Live Full'. He is one of the 2nd best travel bloggers in the world.
Est. Earning: $20,000 to $25,000 p/m
3. Dave & Deb
Website: The Planet D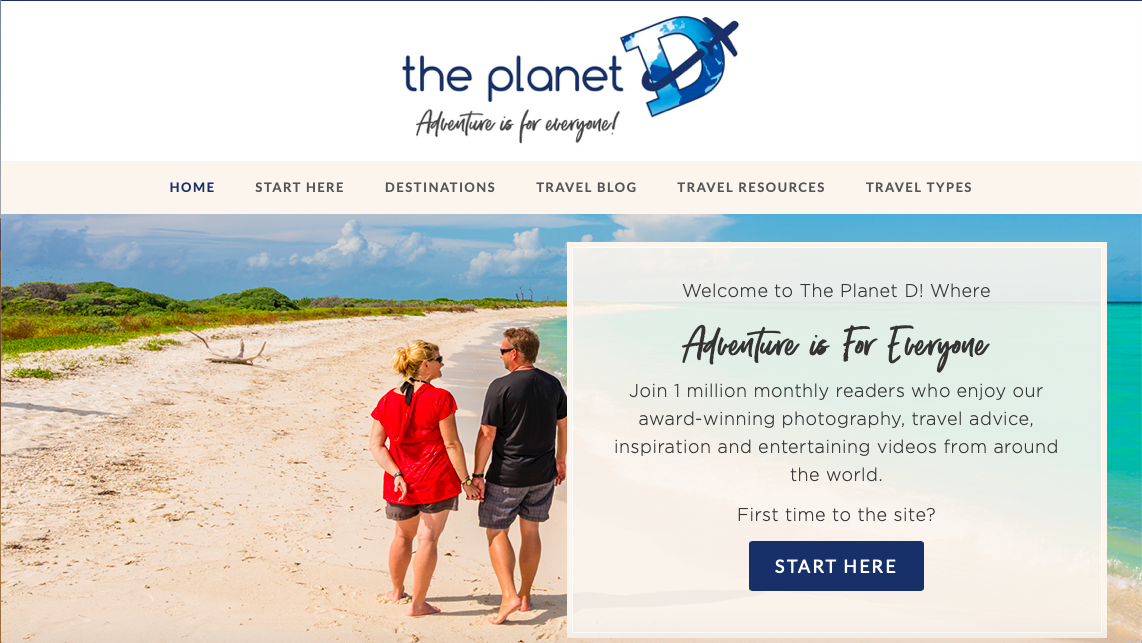 Planet D is one of the top 10 influencers in the world according to Forbes. Dave and Deb is the founder of 'The Planet D', they started their journey 10 years back when they left their job and sold everything they owned and struck out on an adventure that not only changed their lives but also inspired others.
the planet is a two-time winner of SATW's (Society of American Travel Writer's) Lowell Thomas Awards Travel Blog of the Year.
Dave and Deb are the most influencer couple on the earth, their journey inspires a lot to the travelers. They have traveled to 115 countries on all 7 continents together and learned a lot along the way.
And, they are fortunate enough to partner with more than 100 brands and destinations. They are most influencer travel bloggers in the world.
Est. Earning: $15,000 to $20,000 per month
4. Earl
Website: WanderingEarl.com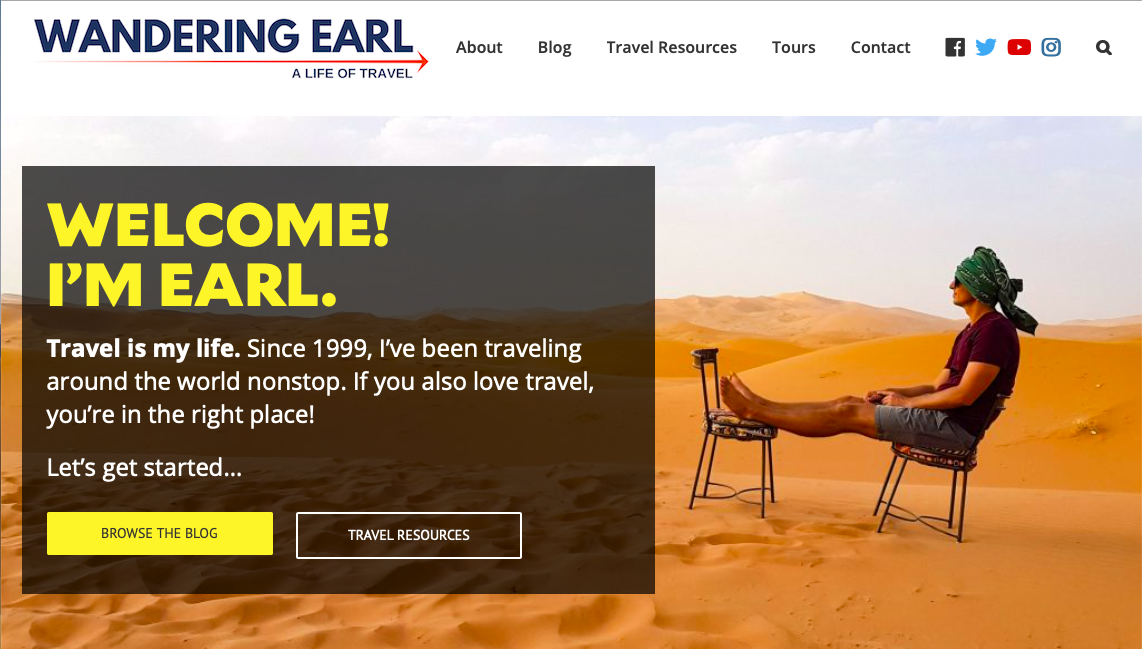 Derek Earl is the true travel lover as he has been traveling since 1999, nonstop. He has visited over 116 countries around the world. He has now been over 18 years of nonstop travel or 6700 days on the road.
Earl has visited 30 times to India and even acted in a Bollywood television show once.


He was kidnapped by inexperienced kidnappers for three days while he traveling to Bangladesh.
Now he works online while traveling, running his own blog and an awesome small-group tour company that he started back in 2012, Wandering Earl Tours.
Est. Earning: $12,000 per month
5. Monica
Website: The Travel Hack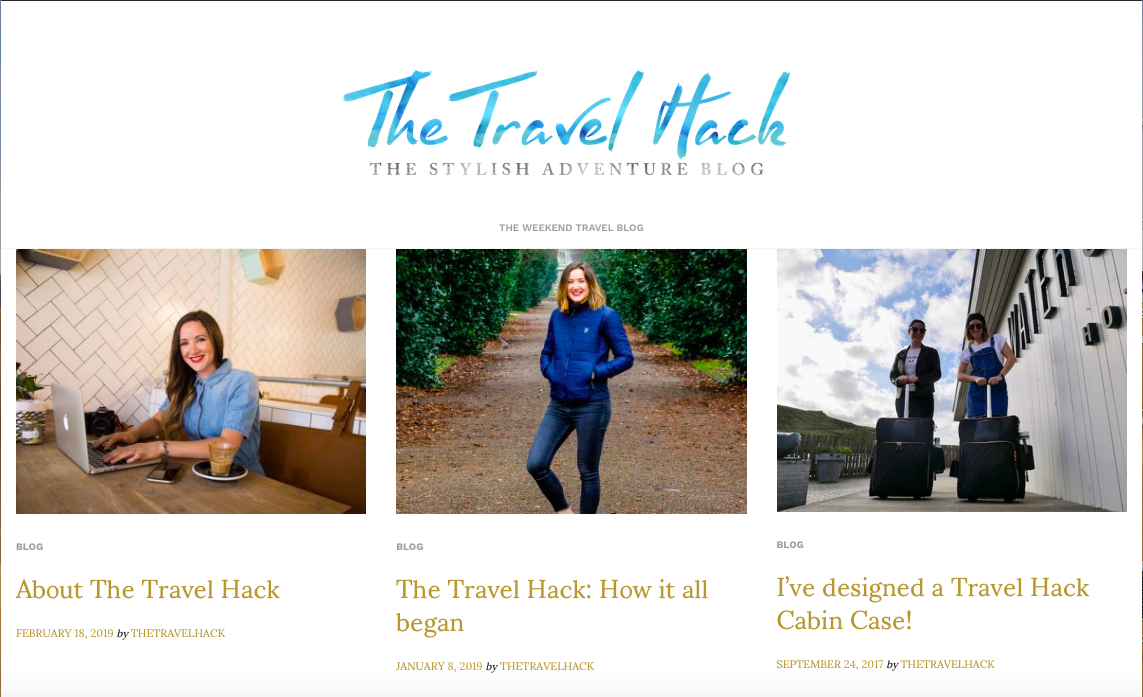 Monica is the British travel blogger, her blog 'The Travel Hack' is one of the leading travel blogs of UK. She started travel blogging in 2009 when she left the UK to travel for two years.
Her blog 'The Travel Hack' is all about weekend breaks and affordable adventures. She loves to explore new countries and cultures, getting involved in exciting activities, and generally having fun.
She's been running this blog for 10 years. Around 150,000 monthly readers are regularly visiting and follow her tips.
Est. Earning: $10,000 per month
6. Nick & Dariece
Website: Goats On The Road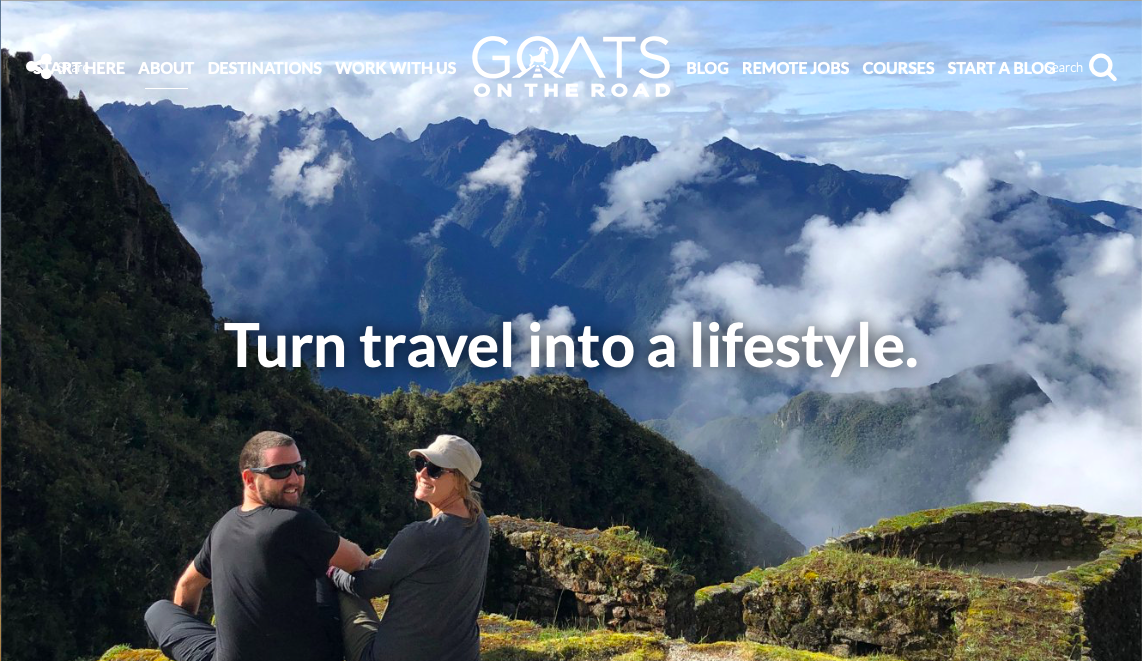 Nick & Dariece is the couple from Canada who has been traveling for 8 years. They are just normal couples before traveling and started this blog, live a normal life with limited facilities.
They have begun their journey 8 years back and started to learn about travel blogging. Now their blog 'Goats on the Road' earns in six figures each year from blogging tips, courses, and the jobs stem from it.


They are the best couple travel bloggers who aim to inspire and help others (you!) to start one too.
Est. Earning: $10,000 to $12,000 per month
7. Sharon
Website: Where's Sharon Family Travel Blog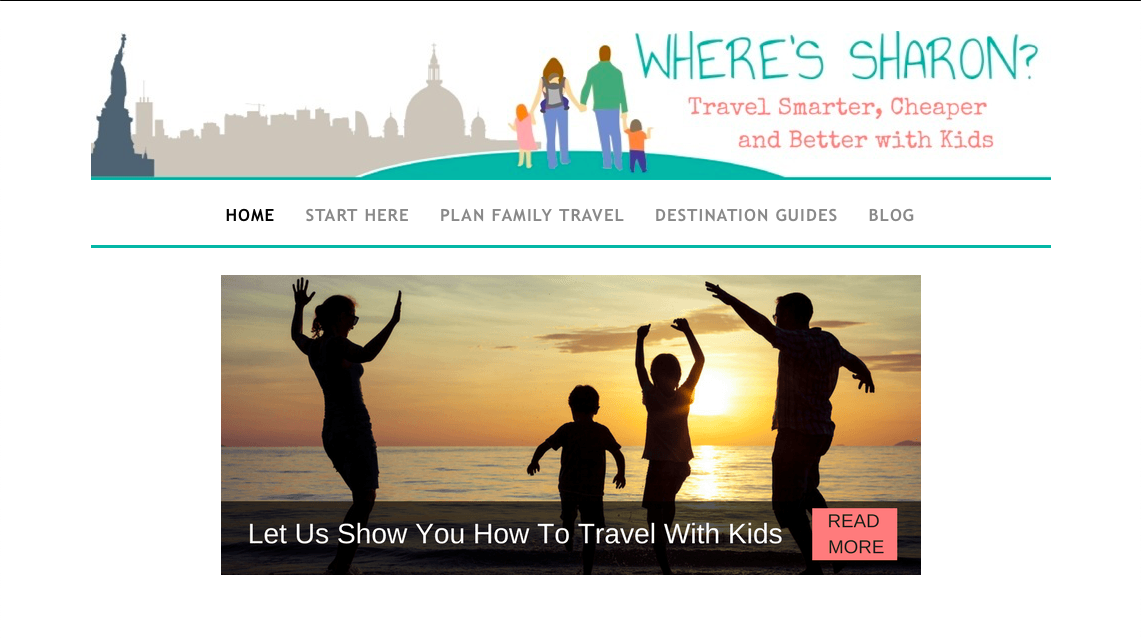 Sharon is the founder of 'Where's Sharon' a family travel blog. Where's Sharon is the top family travel blog to help you plan the best trip possible for you and your kids.
In this blog, you can find the information such as Where to Go, Destination Guides, packing lists, and buying guides for the best gear. This blog helps you travel smarter, cheaper, and better with kids!
She traveled to 83 countries in the world. She grew up in Hobart, currently based in Melbourne since 2000.
Sharon traveled many long destinations at the age of twenty. She is a big planner and love organizing travel, talking about travel, writing about travel, really anything to do with travel at all.
She is one of the top family travel bloggers.  I believe her tips will inspire you a lot.
Est. Earning: $10,000 per month
8. Milou
Website: Explorista.net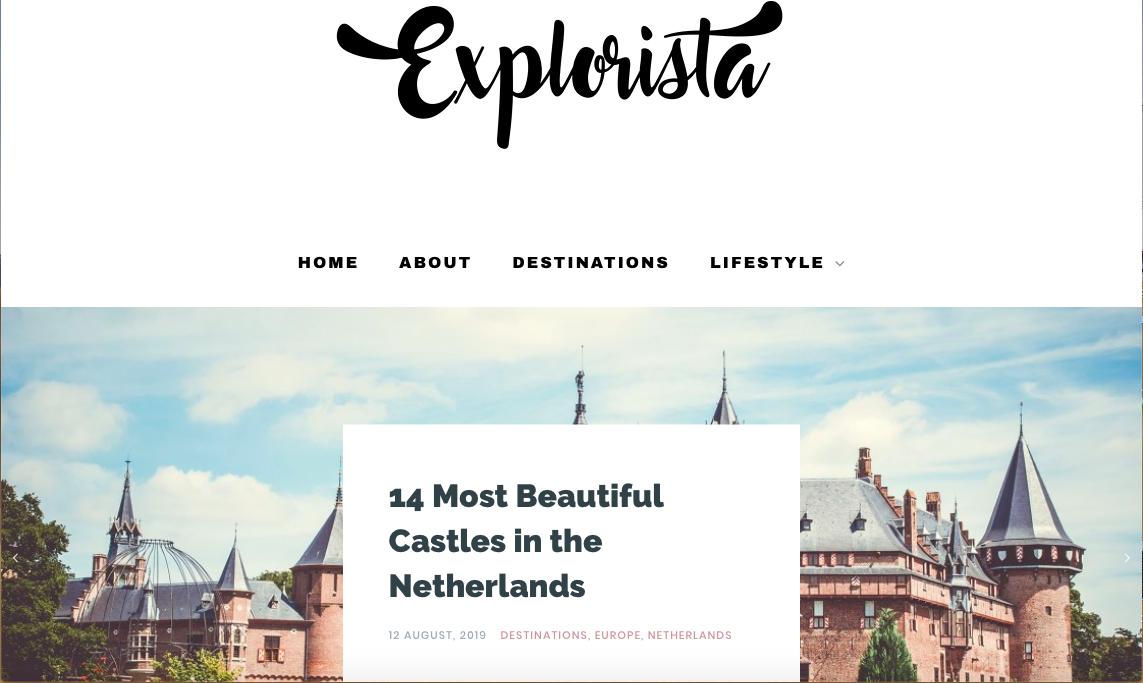 Milou is one of the best travel bloggers that helps women to build careers and independent lives. She is also a founder of the Female Digital Nomads Facebook community.
She shared travel adventures and a lot of business advice in her blogs. Milou is from Netherland, born in Breda near to the Belgian border.


She has visited almost 38 countries across the world. Her tips will inspire every single woman who loves to travel and want to build her career in travel blogging and entrepreneurship.
Est. Earning: $10,000 per month
9. Jon & Kach
Website: Two Monkeys Travel Group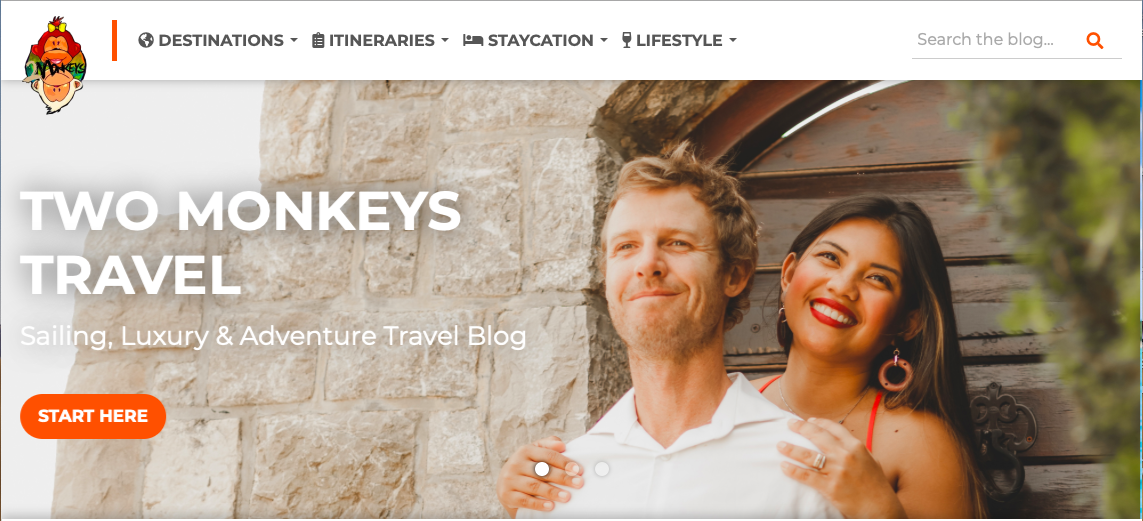 Katch and Jonathan are a married couple. They started their blog 'Two Monkeys Travel' to share their experience and knowledge of traveling the world since 2013.
Prior to traveling Jonathan was on a budget motorbike trip around Asia, while Kach was backpacking with her brother and sister.
They have studied to become yoga teachers and Ayurveda massage therapists from India. They've traveled to over 100 (as of December 2017) and all the 7 continents together.
They have a unique travel style such as a blend of luxury and adventure-seeking out the most incredible experiences on foot, mountain bike, motorbike, up mountains, through rivers and out of airplanes, before arriving at a luxury hotel, to be soothed back to life with a spa, a massage and some fine food!
If you want to travel a luxury and adventure life then this is the right blog for you.
Est. Earning: $10,000 to $15,000 p/m
10. James
Website: Mantripping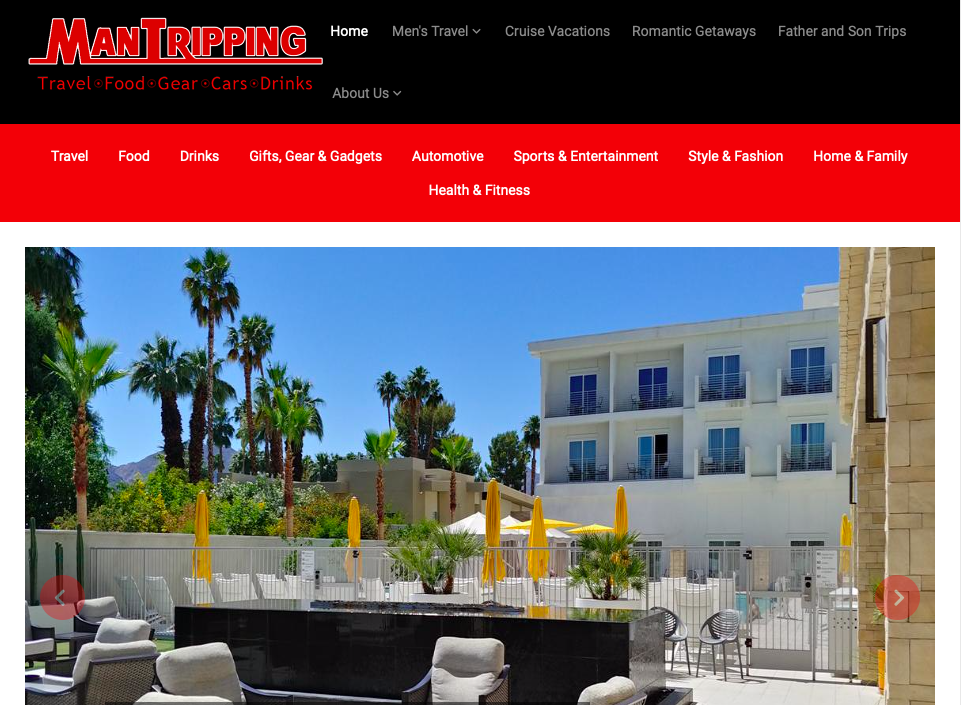 James is the best travel blogger for Men's. He started his blog 'Mantripping' in 2018 which is one of the best Men's lifestyle blogs.
James's lifestyle reflected in his travel guides as a man who loves to travel, explore new places, taste new cocktails, and eat new foods with his best friends.


ManTripping is one of the most respected blogs that cover a range of Men's Lifestyle and Travel topics. He has worked with a variety of organizations ranging from men's health to fashion brands as well as tourism destinations around the world.
Est. Earning: $4000 to $6000 per month
11. Tim Leffel
Website: Cheapest Destinations Blog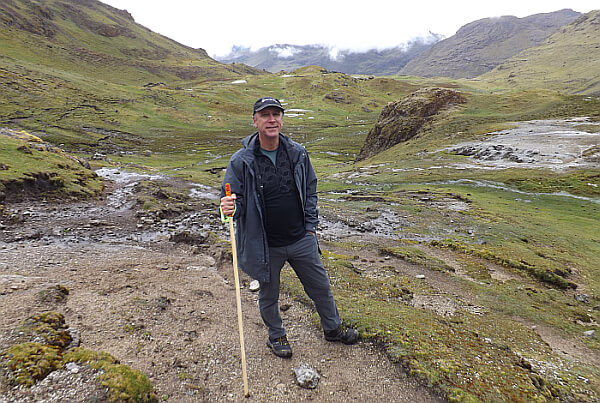 Tim Leffel is the travel writer, author, and editor. He is the author of The World's Cheapest Destinations — currently in its fourth edition — and the Travelers' Tales title Make Your Travel Dollars Worth a Fortune: The Contrarian Traveler's Guide to Getting More for Less.
He is also a co-author of Traveler's Tool Kit: Mexico and Central America and author of Travel Writing 2.0. His best-selling book lately is A Better Life for Half the Price – a guide to how to cut your expenses in half by living abroad. 
Tim has traveled the globe 3 times and share the experiences in his travel guides. 
Tim is also an editor of the narrative web publication Perceptive Travel, which is known for publishing the best travel stories on the web. He is an award-winning travel writer in a variety of print and web publications. He is one of the best travel bloggers on the web. 
Est. Earning:$6500 to $9000 p/m
12. Brett
Website: Green Global Travel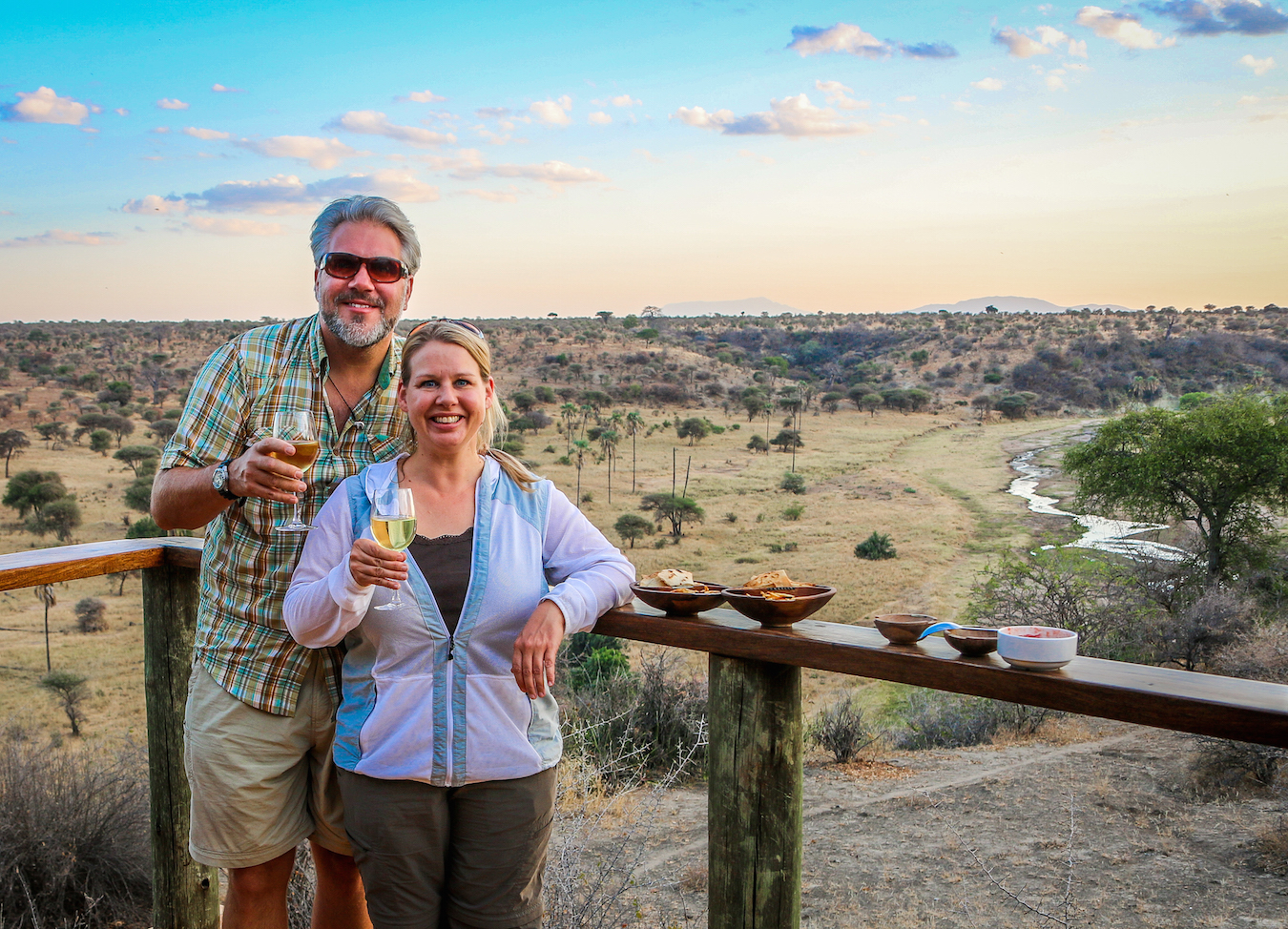 Brett is the founder of Green Global Travel, an award-winning travel blog. Brett and his wife Marry both started their journey from Hawaii's Island in 2009. 
He has started his blog Green Global Travel in the jungle of Costa Rica's Tortuguero National Park in 2010. GGT is an ecotourism blog about the beauty of nature and wonder of wildlife that helped lead blogger-driven initiatives that raised more than $20,000 for Elephant conservation in Thailand and Rhino conservation in southern Africa. 
Brett has interviewed icons such as Jane Goodall, Jean-Michele Cousteau, and Erin Brockovich: They are the legends who inspired us, and who lead the charge towards a greener world. Brett is one of the best wildlife travel bloggers in the world. 
Est. Earning:$5000 to $7000 per month
13. Yoshke & Vins
Website: The Poor Traveler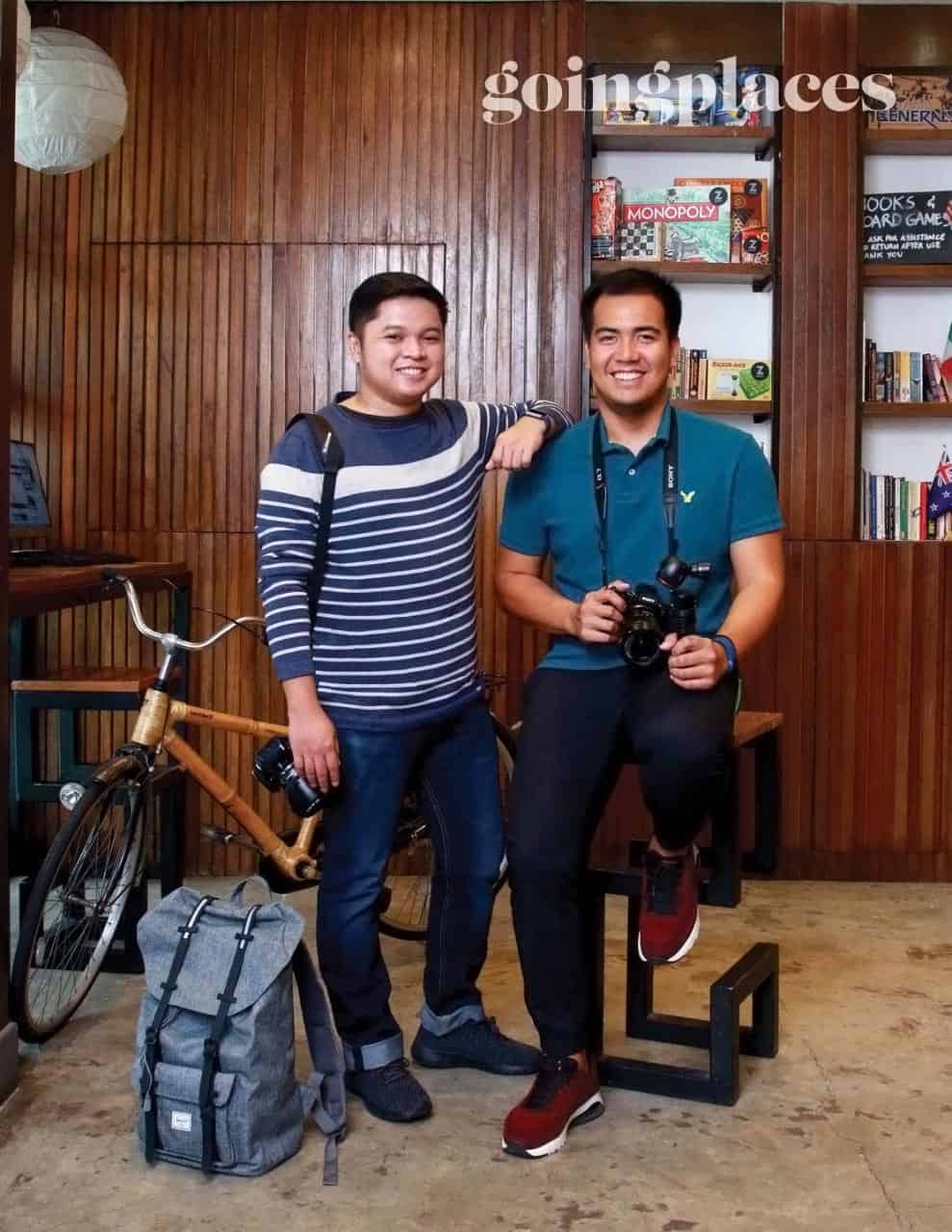 Yoshke and Vins are young travel bloggers. Over the last eight years, The Poor Traveler has emerged as one of the biggest travel blogs in the world in terms of traffic and social media presence.
Yosh is our chief writer, marketer, and dreamer while Vins is our resident SEO master. 
Yoshke has won 3 PHILIPPINE BLOG AWARDS and received 9 nominations. You can learn more about his personal journeys at Yoshke.com. 
The Poor Traveler is one of the largest travel blog communities on Facebook and other social media channels that thing makes them best travel bloggers among others.
Awards: The Poor Traveler has ranked #1 at 10 best budget travel blog on USA Today. Rank #1 on the best travel blog in Asia on Go Desti. And, Rank #7 on top travel blog(Global) on The Expeditioner.   
Est. Earning:$4000 to $6000 per month
14. Kristin Addis
Website: Be My Travel Muse
She is an award-winning solo female traveler. More than 200,000 subscribers joined and follow her travel tips. Kristin is from South California. She is traveling around the globe nonstop since September 2012. 
Kristin is the founder and main author and photographer of bemytravelmuse.com. She has traveled to over fifty-five countries on nearly every continent, hiking, hitchhiking, and solo traveling each time. 
Kristin has 120,000 followers on Instagram. She is passionate about women's empowerment and encouraging them to put their fears aside and see the world! She organizes group adventure trips where she invites small groups of women to join her to explore the new part of the world. Past tours included Alaska, Botswana, Namibia, Patagonia, and Peru. 
Her next trips are in Galapagos in 2019 and Patagonia in 2020! Are you coming? You can join her BMTM women's adventure group trip and explore the new world. 
Est. Earning: $4000 to $5000 per month
15. Jacob & Esther
Website: Local Adventurer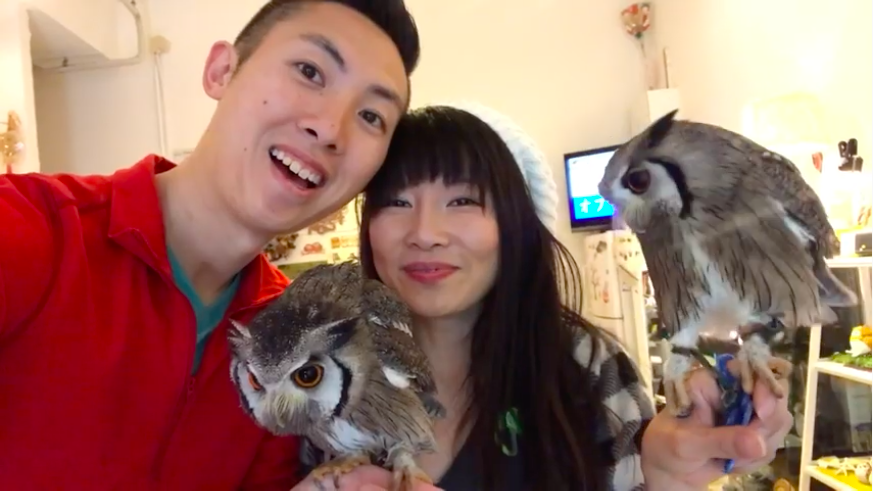 Esther and Jacob have started Local adventure when they started traveling across the country. They have decided to focus on exploring locally or in our greater backyard, and most recently Local Adventurer was named one of the Top 5 Travel Blogs in the US and World. 
They are currently living in Las Vegas together. Esther's favorite city is 'San Diego' and Favorite Local Adventure is Climbing at Kraft Boulders while Jacob's favorite cities are Puerto Ayora, Galapagos Islands. Esther started sharing travel adventures on her wedding website since 2010, and in 2013, it became an outlet. 
Where Jacob used to be a full-time YouTuber. He also created a kid's, Puppet Show. But currently, he is working on Local Adventure.  
Esther and Jacob aim to explore a new city every year. Her blog was named one of the Top 5 travel blogs in the US. They are one of the best travel bloggers in the world. 
Est. Earning: $6000 per month
16. Stephanie
Website: TravelBreak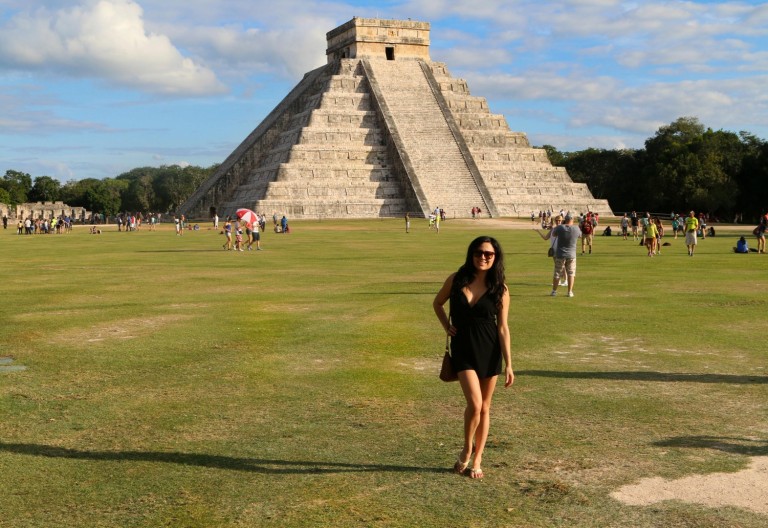 'TRAVELBREAK' a travel blog is the journey of an American-Latina woman named Stephanie. Stephanie studied abroad in Rio + Barcelona. She chased the American dream by making her career as a primary priority until she bought a one-way ticket to expat life in Sydney. She traveled solo through South America, Asia, Middle East, America, and more. The more she traveled, the more she learned about the world, and the more she learned about herself.
TravelBreak serves two objectives one is to inspire you to step out of your comfort zone literally and figuratively, and another is to make dreams into goals.
Her name has been listed in the list one of the best travel bloggers after She visited 42 countries across the world with 250 destinations. Globetrotting to over 250 destinations, Stephanie always found a way to work while traveling. She has 9 Years of Marketing and 4 Years of Freelancing experience. She has more than 280k followers on Instagram.
Est. Earning:$5000 to $15,000 per month
17. Christy Woodrow
Website: Ordinary Traveler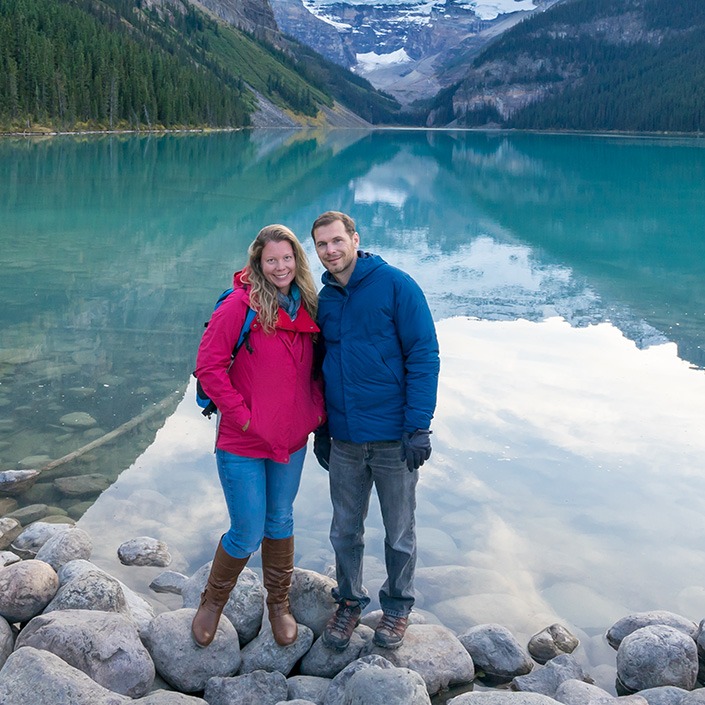 Christy Woodrow lives in San Diego (a city in the U.S. state of California). Christy Woodrow and Scott Calafiore are the founders of 'Ordinary Traveler' award-winning adventure travel and lifestyle blog. They started to write their blog in the year of 2009 to chronicle their travels and share their love of photography. Over the past 10 years, Ordinary Traveler has grown tremendously and it's now one of the top travel blogs, offering useful travel advice and tips on balancing home life with extreme wanderlust.
Christy is now a full-time travel photographer and professional blogger and Scott works for a small software company in San Diego. Christy and Scott both practice meditation and breathwork and help lead others with this healing work while they are home in San Diego. She has more than 81k followers on Instagram.
 Est. Earning:$5000 to $7000 per month)
18. DJ Yabis
Website: Dream Euro Trip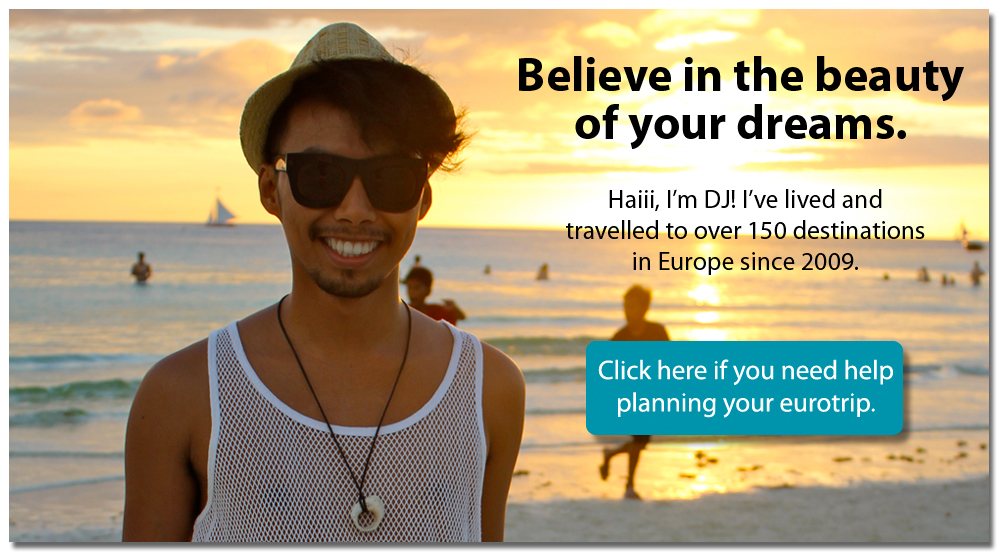 DJ Yabis is the travel blogger behind DreamEuroTrip.com, one of the top European travel blogs in the world with over a million readers every year. He is originally from the Philippines and has been based in Europe since 2009. The idea behind their travel blog is come from as he always wanted to start his own online business but he didn't know what he wanted to do. After brainstorming for three months, he figured that he should start a travel blog because of
It's easier than having a physical product and

He loves traveling.
In 2011, he finished his masters in International Business in Europe and after that, he starts his own business i.e Dream Euro Trip. He helps people by planning their euro trips. If not that, he also wanna help people by giving useful information on his blog. He loves Snapseed (as a travel blogger).
Est. Earning: $7000 to $9000 per month
19. Samantha & Yeison
Website: Mytanfeet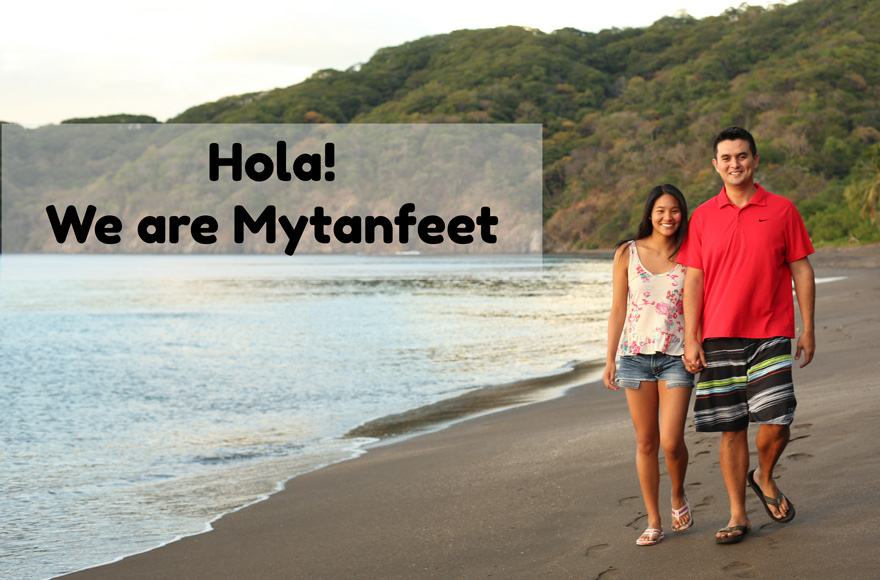 Yeison and Samantha are the couples living on the Pacific coast of Costa Rica(one of the top adventure destinations in the world). They are the founder of 'Mytanfeet' a travel blog.   Mytanfeet is full of local tips, detailed guides, photos, videos, and maps to help people to plan the perfect ​trip to Costa Rica.
For the last 7 years, they have been traveling all over Costa Rica to bring the best information that will help people to plan their Costa Rica trip. On this blog, people can find their destination guides, travel tips, advice, and stories of Samantha and Yeison's personal experiences traveling in Costa Rica as a foreigner and local.
Yeison is Costa Rican, born and raised while Samantha moved to Costa Rica in 2012 from Washington state in the USA. They wanted to share their stories and tips from not just a foreigner, but also a local point of view which they think sets us apart from other blogs and websites.
Est. Earning:$5000 to $8000 per month
20. Bethaney 
Website: Flashpacker Family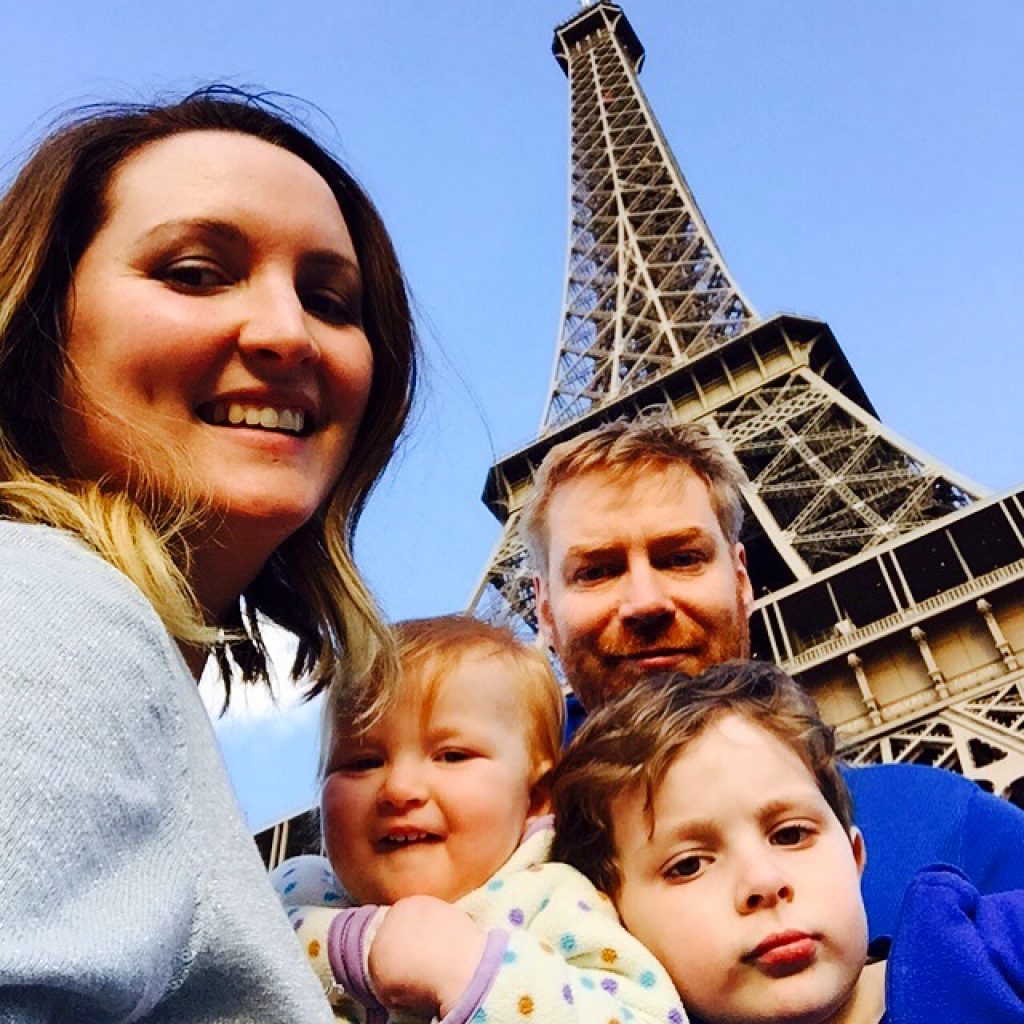 Flashpacker is a style of travel discover by Bethaney and cooperate by her husband Lee and two children Reuben and Hazel. Bethaney born in New Zealand, she is a wife mother and writer. The goal of her blog isn't to encourage people to quit their job like pull your kids out of school and travel full time. Here to inspire anyone who wants to travel with their kids, whatever their budget. There's value here for travelers without kids too.
Bethaney's goal is to get parents with children out of the house, give them the skills and courage to travel with their kids. Their most stable form of income, Lee works as the online marketing and web development consultant for a family business.
Bethaney has been traveling since her early 20s. She loves exotic and adventurous destinations as well as busy and bustling super cities. Bethaney has been to 33 countries and has a goal of visiting 100 countries before the age of 40.
They bought a year-long travel insurance policy from Travel Insurance that costs $1667 USD per year.
Est. Earning:$5000 to $10,000 per month
21. Jarryd & Alesha
Website: NOMADasaurus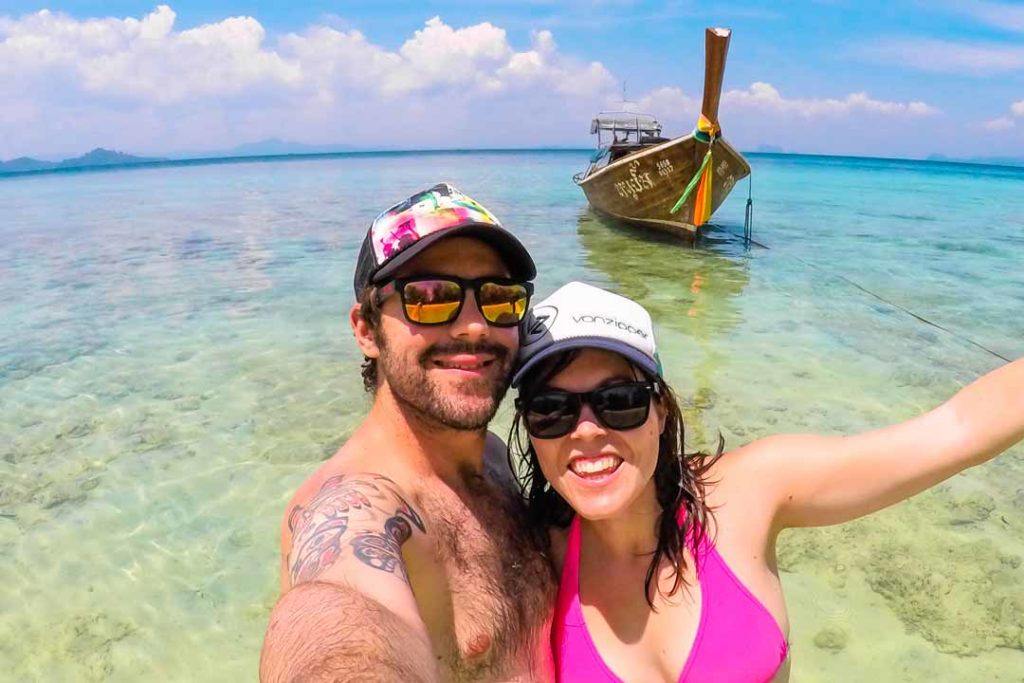 Alesha and Jarryd are also known as Lesh and Jazza. They are an Australian couple who have been traveling the world together since 2008. Alesha Bradford and Jarryd Salem run Australia's biggest adventure travel blog i.e  'NOMADasaurus'.Both are award-winning travel writers and photographers. They started nomadasaurus.com at the end of 2013 as a way to document their overland journey from Asia to Africa without flying such that a few years later this is now one of the most popular adventure travel blogs on the internet. 
NOMADasaurus has 250k social media followers from around the world. All the followers checking in to see what's happening as we travel non-stop. NOMADasaurus has more than 90k followers on Instagram as well as on twitter.
Est. Earning:$3500 to $6000 per month
22. Cory
Website: You Could Travel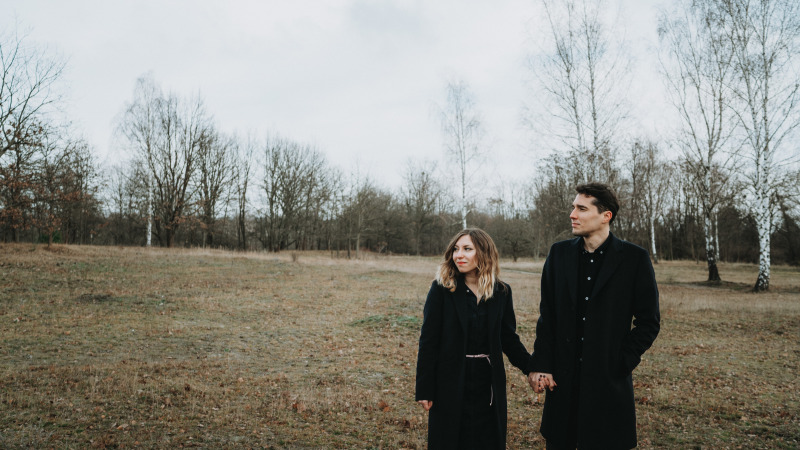 Cory(Coralia) and Gergely Varga are the married couples. Husband + wife thinks traveling together is the best thing ever. They created 'You Could Travel' blog in April 2016 as a way to inspire people to always look forward to the unknown. Both are content creators, travel photographers, marketers, and avid readers. They are best friends, coffee lovers, road trippers.
She(Cory) is a Romanian-born British citizen who lived in Bristol for 10 years and hasn't lost her accent (yet). She is the Creative Director turned entrepreneur. She loves everything SEO and marketing related.
Gergely is a software engineer and a technical director with an ever-growing appreciation for thought evoking aesthetics. He travels because he is constantly curious and wants to translate all his knowledge into epic mediums which inspire other couples to hit the road.
You Could Travel blog reaches 3.8 million people annually. Their social impressions reach over 36 million organic views annually.
Est. Earning:$5000 to $8000 per month
23. Flavio
Website: Guiajando.com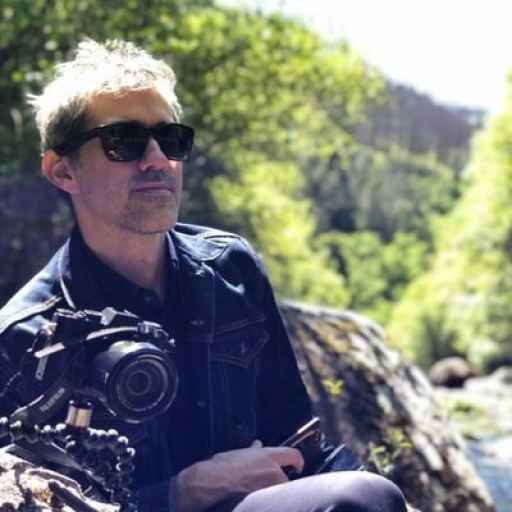 Flavio Amiel calls himself a jack of all trades he is the founder of the Guiajando.com website. He started this blog since 2009. He created this(Guiajando.com) network of very well written, researched and revenue optimized city blogs for the Spanish speaking audience. He studied mass communication and has done a series of things over the year.
Guiajando.com is a website specialized in facilitating the lives of travelers. They have a network of third-party travel guides and services for hotel, apartment, hostel, and excursion reservations in Spanish.
Guiajando is a Spanish and Portuguese Travel and Lifestyle Writing agency. It is a small company providing a wide range of services ranging from producing Spanish, Portuguese, and English writing B2B, and B2C content. They have a well-built team across Europe, America & South America. We are all professionals, in most of the cases having University Degrees, Masters and Post Graduate courses. Their aim to offer PROFESSIONAL services with the best of their(Guiajando.com) knowledge, expertise, and experience.
Est. Earning:$6000 to $14,000 per month
24. Sher
Website: SherSheGoes.com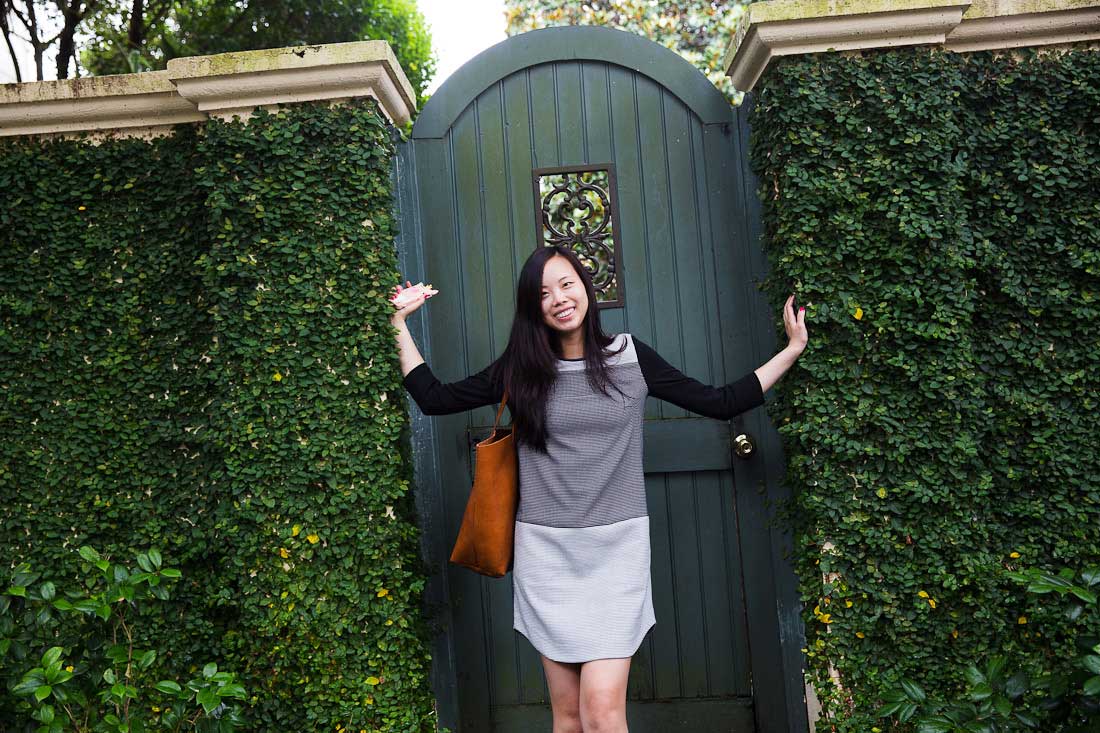 "Sher She Goes" is an NYC(New York City) based travel and lifestyle blog showcasing unforgettable adventures and luxury living. In their website and social channels, you will find us experiencing the best world has to offer: from restaurants to hotels, airlines, and destinations. Sher She Goes is a leading voice for sophisticated travelers who loved food, culture and the good things in life. They have 700,000 monthly views on their website. It received a Macy's Ambassador award.
Est. Earning:$7000 to $8000 per month
26. Amanda
Website: MarocMama.com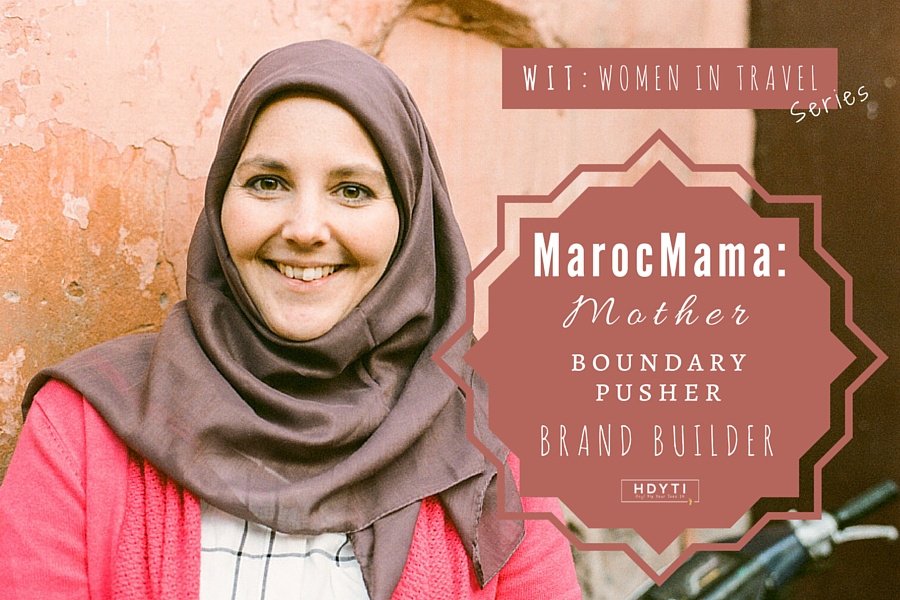 Amanda Mouttaki is one of the most popular best travel bloggers who lived in Morocco(Morocco is located in northwestern Africa). She helps curious travelers have delicious adventures in Morocco and around the world. She is the founder of MarocMama.com.
Amanda began writing MarocMama as a young mom wanting to share the challenges and triumphs of parenting in a cross-cultural relationship. She's enjoyed writing and reading.
At 16, she took her first international trip and as soon as she stepped out of the airport in Athens, Greece. She met her husband (MarocBaba) on a vacation in Marrakech Morocco when she was just 20 years old. They lived in the US for almost 10 years and then decided to move to Morocco.  MarocMama offers travel stories that bring you along on the journey, practical advice to help you plan your own adventures, and recipes from around the world so you can relive your travel experiences long after you return home.
MarocMama is a travel blog focused on travel to and in Morocco. Amanda and her husband lived in Morocco for the last 7 years and traveled here since 2004. Her husband (MarocBaba) grew up in Marrakech. Their website provides easy to read information from across the country as well as other locations that they've traveled.
She has more than 19k followers on Instagram.
Est. Earning:$6000 to $10,000 per month
I hope you have enjoyed the journey of these best travel bloggers but this is not the end, we are expanding this list more so don't forget to visit us again.
Related: Which Asian countries will benefit from the China tourism boom?