Wondering! What are Budget-Friendly Destinations in India? Wouldn't it be nice to end this year well and to give this year the ending it deserves? India has some of the most beautiful and stunning locations in the world. To ring in the new year, there are a plethora of places where one can have a memorable time. If you want to give the new year a grand and hearty welcome, we recommend you check out these domestic destinations that will not burn a hole in your pocket and will meet or exceed your expectations.
1. Goa: India's party capital
There is no better place to ring in the new year than the party capital of the country. There is no shortage of exciting ways to welcome the new year, from bohemian beach parties to rocking nightclub events! Without a doubt, Goa is one of the best places to spend the new year in India. Whether you are looking for beaches, hills, resorts, cruises, or bars, Goa has it all. It is the most happening destination in India for the new year.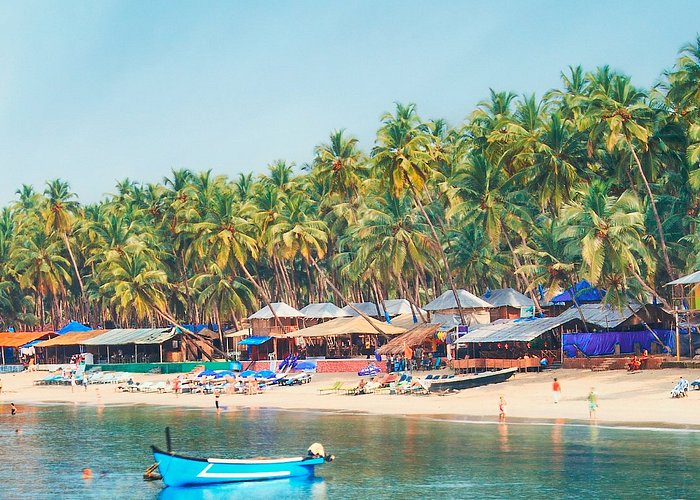 2. Puducherry
It's time to wear your party pants! Puducherry, or Pondicherry, as you may prefer to call it, is one of the best places to visit for the new year on a budget. Enjoy the beach-side parties in Puducherry's New Year's favorite. Bring your friends or family along to the New Year's Eve party and enjoy the live music. Fireworks and born-fire will enhance your evening. There are many French-style cafes, bars, and lounges offering cheap alcohol. Puducherry's French colonial streets blend perfectly with old-school French architecture and the mix of cultures. Definitely worth a visit!
3. Jaisalmer
Let's party like the Maharajas! Celebrate the new year under the stars in Jaisalmer, the Golden City in Rajasthan. On New Years' Eve, you can stroll in the Thar Desert and enjoy the clear and star-filled skies. There is more to do in Jaisalmer than just riding a camel. You can also do that! Camping in Jaisalmer is a great way to keep your costs down and make your celebration of the New Year a budget-friendly event. Have fun with family and friends while recharging your batteries. Find out how you can ring in the New Year in a traditional way.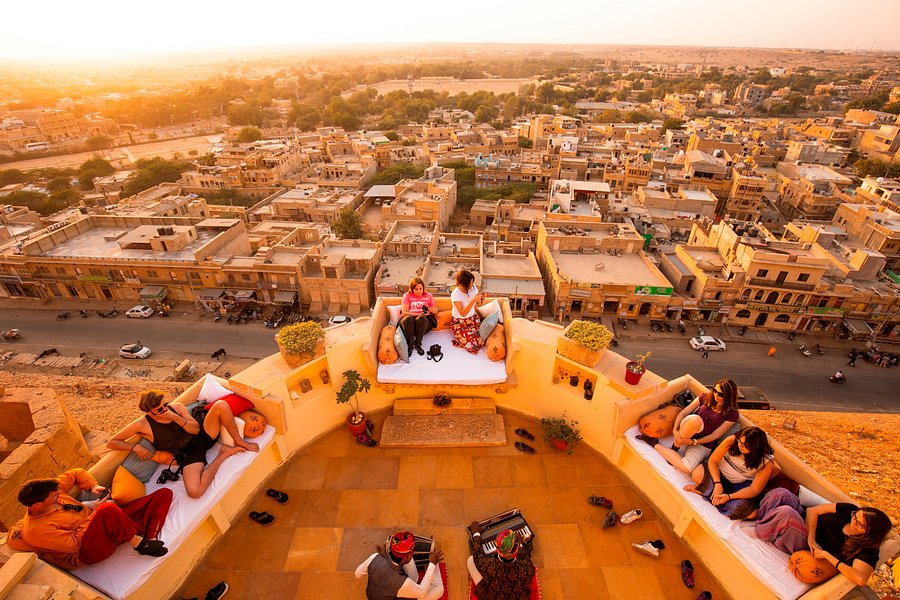 4. Ooty: Peaceful New Year's Celebration
Ooty is one of the best new year destinations in India if you wish to greet the new year in peace and away from overcrowded places. The calm atmosphere of this serene destination makes Ooty unlike anywhere else in the world. Going to Ooty would definitely be an excellent idea for those who wish to spend their new year with special people rather than attend loud parties. This could be one option for your new year's trip in India.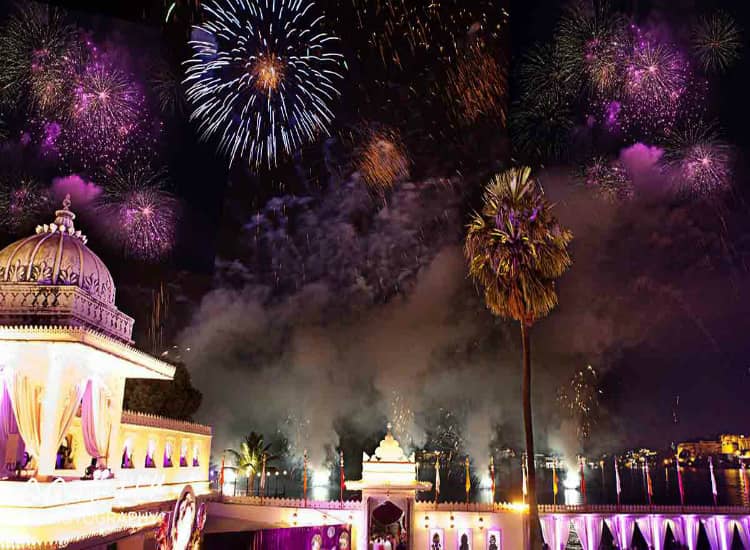 5. Mcleodganj, Himachal Pradesh
Celebrate this new year in Mcleodganj, a picturesque and spiritually uplifting hill station in Himachal Pradesh, with a feisty and hearty welcome. Dalai Lama's hometown is full of beautiful places including monasteries and delicacies from Tibet. You will have great memories of this trip in Dalai Lama's hometown.
6. Pushkar
A popular spot for new year's celebrations in India, Pushkar is known for its sand and proud camels. Pushkar in Rajasthan has plenty of fun-filled experiences to offer, from forts and shopping spaces to camel safaris and delicacies. Located in Ajmer, this small town is unlike any other. Pushkar offers travelers a chance to witness a fine contrast between royal lifestyle and rural vibes, as well as some great New Year's parties. This is a great place to celebrate new year's in India.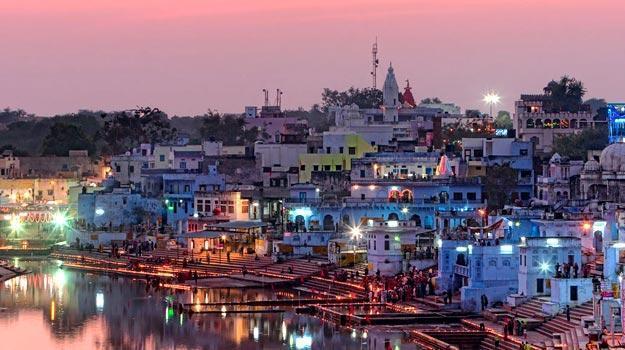 7. Coorg
Are you looking for a budget-friendly but offbeat destination? Check out Coorg in Karnataka. Over the years, this location has gained a lot of popularity for new years celebrations. A great budget destination to celebrate the new year, Coorg offers thrilling trekking, exotic wildlife, lush greenery, and a peaceful setting. Get a fresh start in a new destination. You can also visit the tea and coffee plantations in Coorg if you have a taste for the finer things in life. Celebrate the new year with loved ones by enjoying the flavorful Kodava cuisine.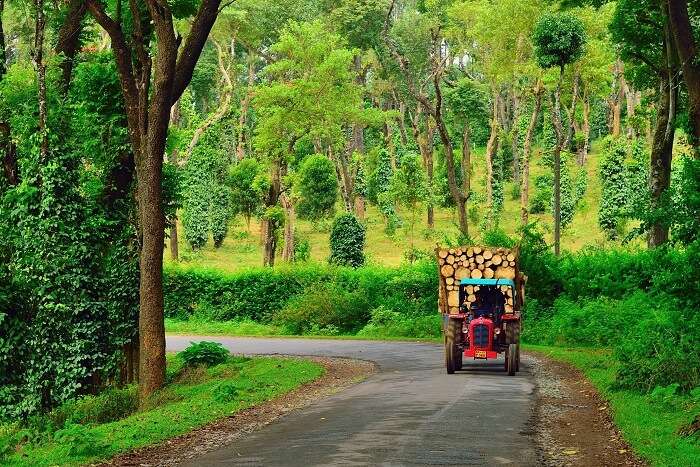 8. Varanasi: Take in the culture
To wash away the sins one might have committed in the past year, Varanasi is the best place to visit in New Year in India for those seeking the essence of spirituality while celebrating the New Year. It's not necessary to pay any price to feel the spirituality of Varanasi or Banaras, which is one of the holiest cities in India. All one needs is a willing body and a clean mind to experience spirituality. Varanasi offers the option of riding a boat at almost all its guest houses, which is another thing to do while in the city.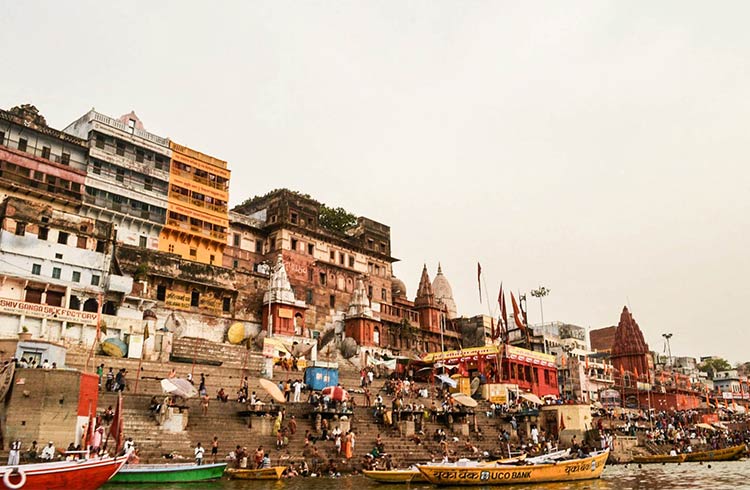 9. Manali
Instead of overthinking, why not overdrink? Right? Visit a budget destination in India for the best new year. Enjoy a great time with your friends, family, or beloved in the snow city of Himachal Pradesh. New year's eve is marked by special parties for party lovers. Food and drinks are available at various places in Manali for cheap prices. Also, you can have a snow fight in Solang Valley and Kufri and enjoy an exciting road trip. You should dance 'til you drip and take wonderful pictures to cherish after the New Year.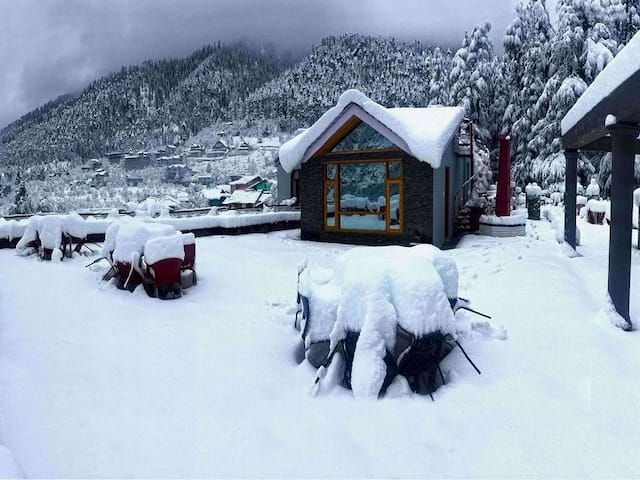 10. Diu
You can paraglide, surf, dive, parasail, and windsurf on New Year's Eve 2022 in one of the budget destinations in India. Dive into the pristine waters of the Nagoa beach and relax on the golden sands of Diu island. At Diu, you can have all the adventures you can imagine at incredibly low prices. The crazy atmosphere makes it the best place to welcome the new year in India.