Almost all petrol-powered scooters have been replaced by electric scooters as fuel prices rise. Furthermore, they are not only good for the environment, but they are also good for your finances in the long run. Additionally, the Indian government offers substantial subsidies on electric scooters to encourage people to switch to a more sustainable form of transportation. Therefore, it's time to make the switch to electric scooters from petrol-powered scooters. Take a look at our list of the best electric scooters that you can buy or pre-order right now if you are interested.
These are the top 10 electric scooters to buy in India for you to save big on petrol costs.
1. Ampere Zeal
Powered by a portable lithium-ion battery, the Ampere Zeal is a performance-driven electric scooter that takes 5 hours to fully charge. After fully charging, a 1200 watt motor ensures coverage of nearly 80 kilometers at a top speed of 55 kmph.
With its super light frame, this scooter is an ideal ride for the elderly, as well as for those with physical disabilities that prevent them from riding heavier vehicles. In addition, the scooter comes with a 3-year warranty that would be attractive to many first-time customers.
2. Ather 450/ 450X
Other companies from India presented the 450 electric scooters that exemplified the direction in which the segment is likely to take. Since then, the company has upgraded the Ather 450X model for buyers. Depending on external conditions, the 2.7kWh battery in this scooter can enable riders to travel up to 116 km. An electric bike or scooter these days can be fully charged in as little as 5 hours using the built-in battery. However, the riding range is also determined by your speed. A top speed of 80 kmph is achieved by this best electric scooter.
3. Ola S1 and Ola S1 Pro
One of India's most popular ride-sharing companies, Ola, made its first electric scooter available in the Indian market a few months ago.
Two models of the Ola scooter will be available — Ola S1 and Ola S1 Pro. In terms of range, the Ola S1 is expected to offer 121 kilometers, while the Ola S1 Pro is expected to offer 181 kilometers. The two models include features such as proximity unlocking, digital dashboards, voice control, and multiple profiles, among others.
4. TVS iQube Electric
In addition to manufacturing two-wheelers, TVS now manufactures electric scooters. With a modern aesthetic, the TVS iQube Electric scooter is well-designed. It can reach top speeds of 78 km/h and has a range of 75 kilometers. With three Li-ion battery packs housed in an aluminium casing, it's dust and water resistant with an extended warranty of three years/50,000 kilometers. Highlights of this scooter include a large dashboard, backward and forward parking assets, beautiful LED tail lamps, a USB-charger for smartphones, and plenty of storage space. With an on-road price of Rs 90,000, you can book the scooter for only Rs 5,000.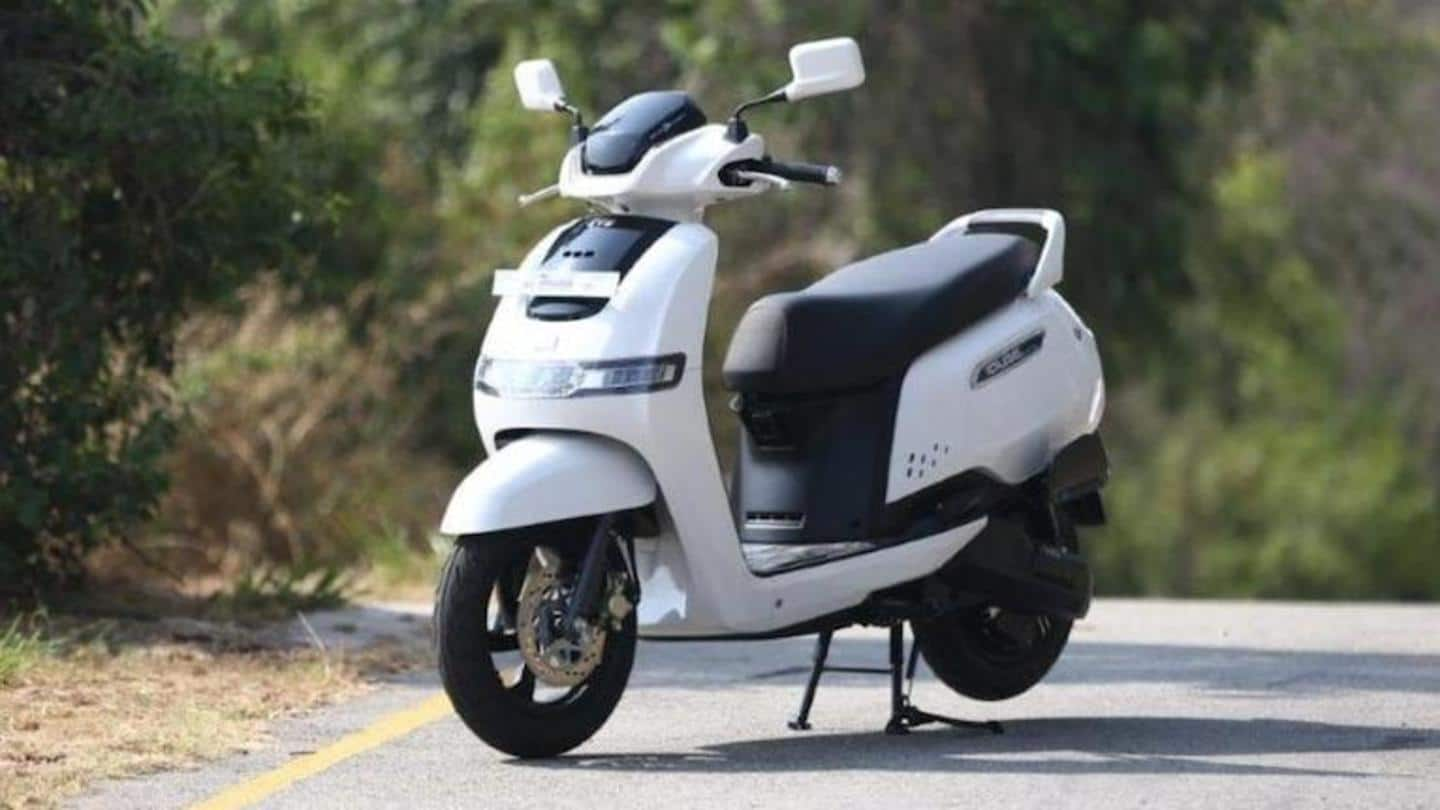 5. Okinawa Ridge+
Okinawa Ridge+ boasts an 800w BLDC motor capable of reaching speeds up to 55kmph. For elderly riders, a clear digital speedometer provides all the vital information they need.
Upon fully charging, the 1.74 lithium-ion battery provides a range of 90 km and can be fully charged in 3 hours.
6. Hero Electric Optima E2
This scooter is built on the Hero brand name, which is enough to ensure it will be reliable and suitable for the average Indian rider on the country roads. With a 250w battery, the scooter's top speed is only 25kmph, but with a 5-year battery warranty, the customers can be at ease about the scooter's life and maintenance.
7. Bajaj Chetak
In its new electric avatar, Bajaj has given the Chetak brand a second life. There are two versions of this electric scooter, Urbane and Premium, costing Rs 1,00,000 and Rs 1,15,000, respectively. According to the image, the scooter gets a retro design with a digital instrument cluster and LED lights. Powered by a 4kW electric motor that can generate 16 Nm of torque. Using a regular power outlet, the scooter has a 3kWh lithium-ion IP-67 rated battery that lasts 95km and takes five hours to charge.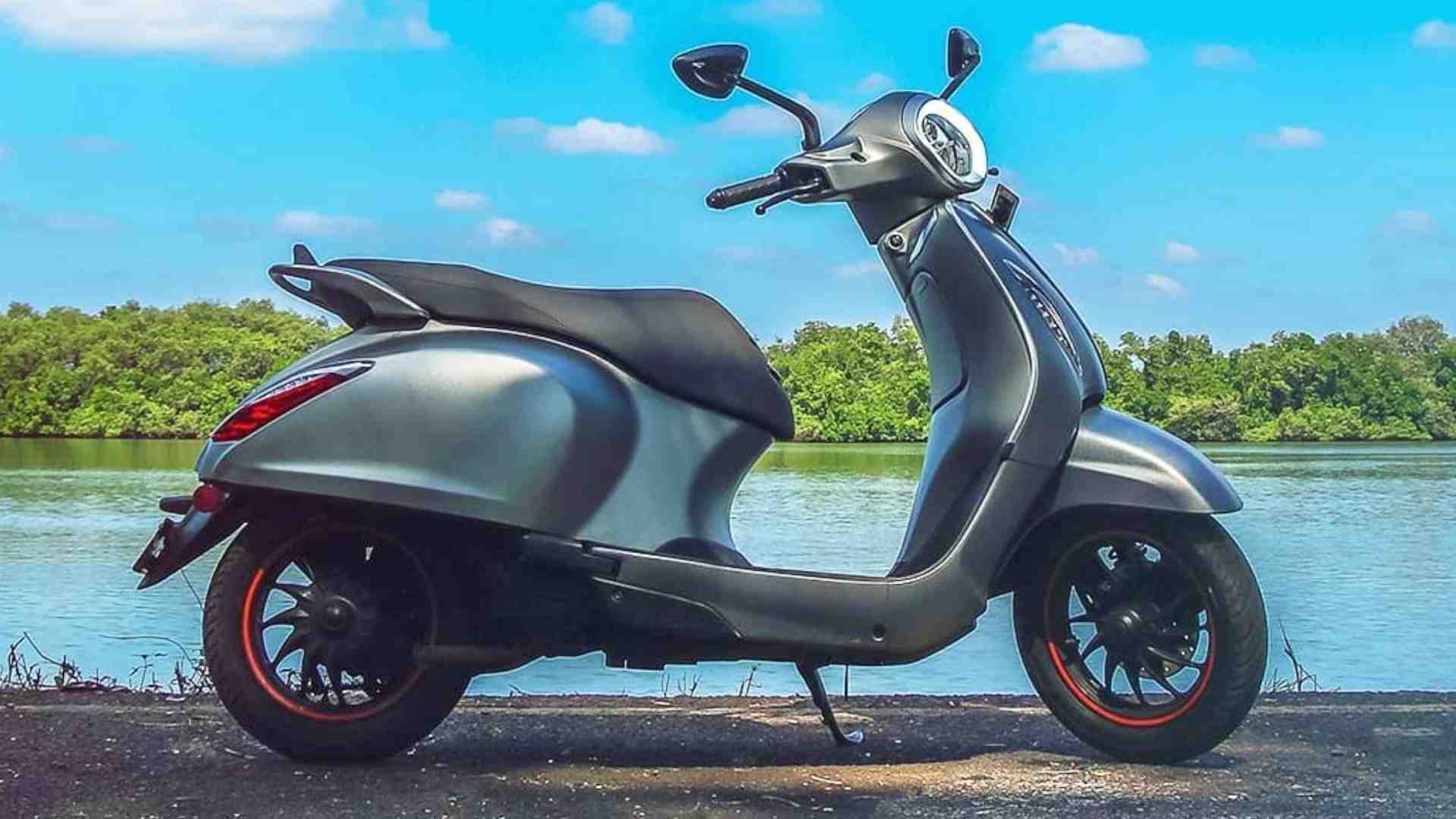 8. Revolt RV400
During its debut, the RV400 had garnered attention not only because it was the first electric scooter in the country, but also because of its surprisingly extensive battery warranty. It comes with a six-year warranty and a 100,000-kilometre warranty (whichever comes first).
With a 3000 W Mid Drive Motor, the Revolt RV400 takes 4.5 hours to fully charge its 72 V, 3.24 kWh battery. According to the company, this electric scooter has a range of 85 kilometers per charge. This model is available in one variant and costs Rs 90,799 starting price.
9. Hero Photon
Due to its use, range and price, Hero Electric's Photon scooter pretty much fits into this category. With this electric scooter, you can get more range without sacrificing power for a cheaper price of less than Rs 75,000. With a single charge, the battery will last 110km, and the maximum speed is 45kmph. To fully charge, the battery takes over five hours. The plastic body that wraps the 1.4kWh motor bears the Photon logo at the corner. An oval headlamp completes the scooter.
10. Pure EV Epluto 7G
Last but not least, we recommend the Pure EV Epluto 7G electric scooter. In the country, it costs Rs 83,999 (ex-showroom Delhi). In addition to the 2.5kWh battery, the scooter boasts a top speed of 60Kmph and up to 120Km. LED headlamps, digital instrument clusters, and controls for changing riding modes are all included. Drum brakes fitted to the rear of the scooter and disc brakes to the front. You can have the Epluto 7G fully charged and ready to go in just 4 hours. As the battery unit is removable, you can take it along and charge it at home.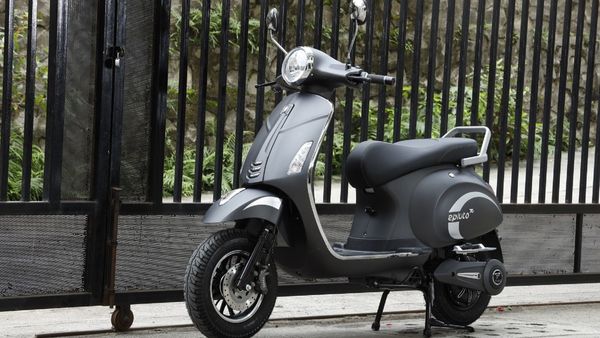 Also Read: Top 10 Best Cars Under 8 Lakhs in India