Before we begin the Aspiring Startup Stories, we must know that starting a business is no joke, especially in a country like India. There are a large number of people in India. Risk-takers are few and far between. Before we begin the Aspiring Startup Stories, we must know that starting a business is no joke, especially in a country like India. There are a large number of people in India. Risk-takers are few and far between. This popular saying states that what you sow will determine what you reap in the future. These startup stories are the result of Entrepreneurs taking the risk and looking beyond that risk.
There is always a problem that spawns a startup. For years, a problem remained unsolved and no one saw the potential to solve it. The difference is that these startup entrepreneurs focused on solving the problem rather than complaining. They created a company based on their idea. There are only a few names that come to mind when we think of the history of Indian business. With mere dominance, Tata, Birla, and Ambani have ruled the market since Independence. Today, innovative ideas are coming forward in huge numbers from a number of new entrepreneurs. Find out about the 10 most aspiring startup stories and their entrepreneurs by reading the article.
Growth of Startups in India
In an effort to promote entrepreneurship among young people, the Indian government started Startup India. In 2019, India added more than 1,300 startups, including seven unicorns, making it the third-largest startup ecosystem in the world after China and the US. The Indian start-up ecosystem has the potential to grow fourfold by 2025.
Listed below are a few Aspiring Startup Stories from India that have proven that India has the most amazing entrepreneurial environment.
1. Flipkart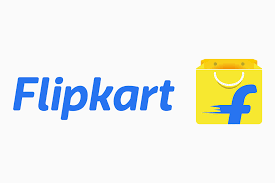 The story began in 2007 in a one-room apartment in Bangalore. Binny Bansal and Sachin Bansal started a store that sold books online. Eventually, it became a household name in India along with its longtime rival Amazon. Flipkart has one of the most aspiring Startup Stories.
It saved a lot of time and changed Indians' mindsets towards startups because of their amazing idea. Flipkart is the first company to come this far in its journey. The company began offering Cash on Delivery services a few years ago as part of its efforts to bring an end to the conservatism prevalent in Indian society. After that, Flipkart has never looked back. These days, we prefer to buy online rather than visit a particular store. The Indian customer experience has been forever altered by this revolutionary idea.
2. Ola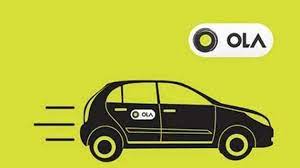 The IIT Bombay grad graduated Bhavis Aggarwal in 2008. After working for Microsoft for a couple of years, he decided to start his own business. Bhavish doesn't own a car, which is a fun fact about him. It serves more than 250 cities in India, Australia, New Zealand, and the UK. Customers can connect to drivers using the company's app using a wide range of vehicles, including bikes, autorickshaws, metered taxis, and cabs.
3. Paytm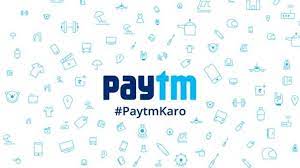 Paytm acted as a savior before demonetization, but after notes were banned, the value of Paytm increased. Cashless economies are on the rise in India.
Paytm has become a widely used daily transaction app for months. Paytm became such a household name that even small shop owners, the pan shop owners, began using it for transactions. It offers 13 different online services, including mobile recharges, travel, movies, utility bill payment, and events booking as well as being accepted at grocery stores, restaurants, fruits and vegetable shops, tolls, parking, and the list is endless.
4. Zomato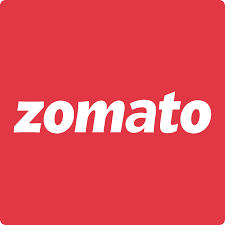 Pankaj Chaddah and Deepinder Goyal worked for Bain & Co in New Delhi, and they stood in a long line for the menu card flash. Their frustration with standing in line made them create Foodiebay. It provides information about restaurants, menus, and user reviews. On 21 January 2020, Zomato acquired its rival Uber Eats from Uber's acquisition.
5. Oyo Rooms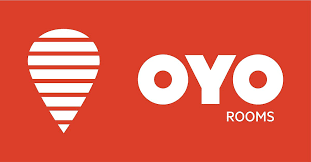 Before he started OyoRooms, Ritesh Aggarwal lived in New Delhi. Rent payments prevented him from staying in the rented residence where he lives. At age 21, he became one of India's youngest millionaires with his determination and hard work. Hotel, home, and living space companies Oyo Rooms are among the fastest-growing hospitality chains in the world. Oyo has one of the most Aspiring Startup Stories.
6. Make My Trip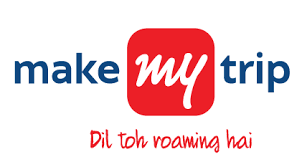 An alumnus of the Indian Institute of Management, Ahmedabad, Deep Kalra founded Make My Trip. Making My Trip is an online travel company based in India, founded in 2000. A US version of the app was initially launched to cater to the needs of Indians in the US traveling to India from the US. Located in Gurugram, Haryana, the company began operations in India in 2005. The company went public in 2010, shortly after its IPO on NASDAQ.
7. redBus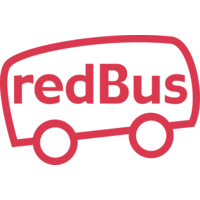 As a result of not being able to visit his family during the Diwali season in 2005, Phanindra had the idea for redBus.Phanindra, Sudhakar, and Charan, who worked for reputed multinational companies, quit their jobs to start redBus. Over the past few years, the company has grown rapidly. The company has not only solved the common man's problem but has also given him the ability to book bus tickets online.
8. FreeCharge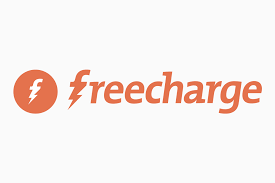 Kunal Shah and Sandeep Tandon co-founded FreeCharge in 2010. As soon as it arrived, it made financial services easy, such as payments of utility bills, mobile recharges, DTH, broadband, and metro cards. It offered retailers and customers equal value back via coupons, allowing both parties to enjoy the benefits.
9. Pepperfry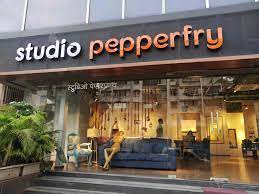 Two eBay India employees, Ambareesh Murty and Ashish Shah conceived Pepperfry at a company party in 2010. Both left eBay a year later and started their own business. Pepperfry is the largest furniture store in India. Ashish Shah and Ambareesh Murty worked together at eBay before starting the company in 2011. Over time, it expanded to more than 1000 cities in India. Pepperfry severed over 6 million customer orders in January 2019.
10. Quikr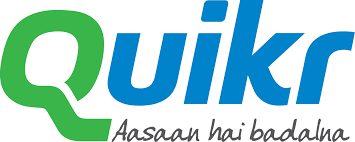 Jiby Thomas and Pranay Chulet created Quikr in 2008. Quikr, a classified advertising platform with over 900 listings in India, is headquartered in Bangalore. Including mobile phones, cars, real estate, employment, household goods, and education. This company has received numerous awards from prestigious companies for excellence, in 2012 Quikr was selected as India's hottest internet company. At the WAT Awards, Quikr took home the award for the Best Classifieds Website of 2012. To recognize Quikr's support of Harvard Business School's MBA Program, Quikr was presented with a certificate in 2011.
Also Read: Top 10 Entrepreneurs in Asia | Business Tycoon of Asia