If you are looking for Home Based Business Ideas in 2022. Changing habits have resulted from the COVID-19 pandemic. Even though starting a retail business or restaurant might have been a good idea in the past, you might want to rethink those ideas after the new year. Consider businesses that can support the way people live now instead of more traditional ones. Even though you'll need a solid business plan regardless, many of these ideas can be implemented quickly and easily with a credit card processing partner.
1. Establish a beauty business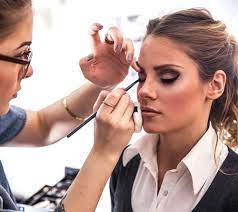 During the pandemic, the beauty industry really pulled through. As of 2020, 55% of health and beauty business founders are satisfied with the performance of their businesses. E-commerce and delivery businesses will continue to prosper.
Here are a few product ideas with high demand:
Hand soap and hand sanitizer are personal care products
Face masks and other at-home spa rituals
Smart mirrors, massage guns, and makeup refrigerators are among the latest beauty technologies
2. Accessories for phones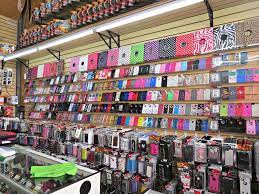 Almost everyone now owns a cell phone, so phone accessories are big business. The options are endless with these accessories – print on demand, handmade, niche by product type, dropshipping, etc.
Here are some ideas for phone accessories to sell:
Cases for phones
Holders for cars and desks
Tripods
Charms
Headphones/earbuds
Speakers that connect via Bluetooth
Chargers for portable devices
Chargers for wireless devices
Include which devices your phone accessories are compatible with when listing them for sale. If the customer receives an item they can't use, you don't want to create a negative yet avoidable experience for them.
3. Subscriber boxes for sale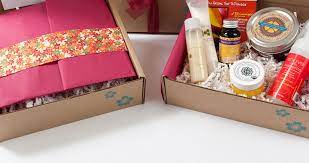 You can curate products to sell if you are not interested in creating your own. Selling subscription boxes with curated products that follow a certain theme is one of the best small business ideas.
Subscription boxes have the advantage that you can create them for virtually any niche. Subscription boxes can be a great way to feature local merchants and makers. Alternatively, you can choose a theme like yoga, beer brewing, or pets-the possibilities are virtually endless.
It's a good business idea to start a subscription business if it creates a recurring revenue stream. If people don't want to continue paying for their subscription, they need to proactively cancel it.
4. The real estate market
It can be overwhelming to navigate the housing market for many people. As a real estate agent, you can help people find a home that fits their budget at a price they can afford. Many states require you to complete a few months of classes and pass an exam before you can become a real estate agent. If you are not a people person, this may not be the path for you. Even with a certification, you will still need strong social skills.
5. Copywriting or content writing as a freelancer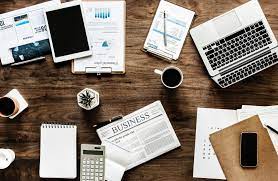 Copywriters and content writers can establish themselves as freelancers if they have a bit of marketing knowledge. There will be plenty of companies that will pay you to write blogs, web content, or press releases. Make your SEO skills useful to clients by helping them craft a strategy around specific keywords that their target audience is already searching for online. Writers usually charge $40 to $50 per hour, but those with expertise in a particular industry may charge even more.
6. Consult on social media management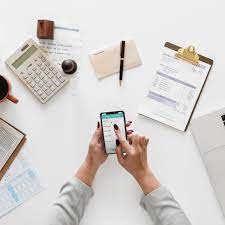 We have never seen so many people using social media as we did during the pandemic. The number of active users worldwide is over 4.2 billion as of October 2021. This represents 53.6% of the total population.
Managing accounts on YouTube, Instagram, Facebook Messenger, TikTok, and all the other social networks is a challenge for brands. Social media managers are responsible for creating and analyzing content for brands' social media accounts. Clients will pay you for creating engaging content, writing attractive videos, responding to comments, and running advertisements. Hourly rates or project rates are possible.
7. Photographs for sale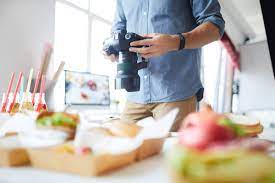 Are you passionate about taking photos? Become a full-time photographer. These days, you don't just have to sell wedding services and corporate advertising campaigns. Sell posters, prints, and NFTs easily with a store. To earn passive income while you're out shooting photos, you can sell your photos on stock photography sites.
8. Providing transcription services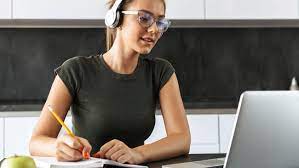 A transcription service allows you to work from home with a flexible schedule if you have a good ear and can type quickly. Transcription services for medical providers are especially important as voice recognition technology becomes more prevalent. You can take on as few or as many transcription jobs as you'd like if you don't want to start all at once or if you want to keep your day job for now. You can boost your business prospects and justify charging more if you become a certified transcriptionist and specialize in a few fields.
9. Bookkeeping online
With technology, many bookkeeping services can be performed online, just like education. Use modern technology to start your own online bookkeeping service if you are an accountant or bookkeeper who wants the freedom of running your own company.
10. Open an online coffee shop

With the right marketing plan and a strong brand, selling coffee can be profitable. Coffee is a highly competitive market. This multibillion-dollar industry shouldn't scare you off, though. The benefits of selling commodities such as coffee include:
The number of customers is high.
The customer generally associates small brands with a higher level of quality than corporate brands.
Niche opportunities abound.
Coffee is easier to sell because it is so widely available. Customers already want coffee, you just have to make them want yours.
Conclusion
The most convenient and manageable businesses tend to be home-based ones. That said, not all great business ideas are suitable for home offices, so make sure your business can be run from home – jobs that require the presence of onsite employees or heavy in-person requirements may not be suitable. If you plan to open an online business, include in your budget and business plan any office supplies and tools you need, such as a separate computer, a desk, high-speed internet, filing cabinets, and a business website.
Also Read: How to Start a Factory Outlet Store In India