Presenting the top Entrepreneurs Who Failed Before They Succeeded. We only see about 15 percent of an iceberg in the ocean, we can't even imagine the other 85 percent of an entrepreneur's business.
The only thing we see are their top accomplishments, milestones, and riches; we do not even begin to imagine the failures, struggles, and darkness at the bottom, where the sun does not shine.
Entrepreneurs; What do they do? Compared to most people, they're a different breed. There is one thing that connects us all, however, and that is failure.
Despite their success, they are still real people with real struggles. It is common for them to fail in life before succeeding.
After falling, their positive mindset, persistence, and wisdom allowed them to get back up. You will succeed if you persevere and do not give up. Here is the list of top 10 Entrepreneurs Who Failed Before They Succeeded.
1. Bill Gates — Traf-O-Data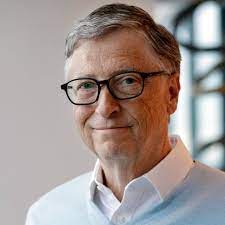 If at first, you don't succeed, try again!
As Bill Gates's first startup Traf-O-Data proved, not every startup succeeds right away. Paul Allen, co-founder and longtime friend of Gates, admits that it was a good idea with a flawed business model. Had they done more "market research", it wouldn't have gone bankrupt so quickly.
Their second startup, which needs no introduction, Microsoft, was much more successful due to the failures they learned from their first startup.
Both startups shared one thing in common: computers. Their understanding of microprocessors and how they work was enhanced through Traf-O-Data. Microsoft began with this.
2. Henry Ford — Lessons A through T
Twenty-Time's The Charm!
Henry Ford had two failed auto companies before he succeeded with his third, Ford Motor Company. Ford's first two companies, Detroit Automobile Company (1899), and The Henry Ford Company (1901), failed because they could not sell their products.
The Ford Motor Company's early models also had problems with overheating engines, brake failures, slipping transmission bands, to name just a few. Nevertheless, he will continue to try until he has found the perfect formula for success.
It wouldn't be until 1908 that Ford unveiled its iconic Model T, which meant instant success with the release of their Ford Model A in 1903. Until Ford got their vehicle labels right, they would keep trying different models. In fact, anyone who knows their alphabet can tell you T comes after T, which means that Ford failed 19 times until they finally succeeded with their 20th attempt with the infamous Ford Model T. He is one of the most inspiring entrepreneurs to have failed before succeeding.
3. Fred Smith- A Nice Idea, But It'll Never Work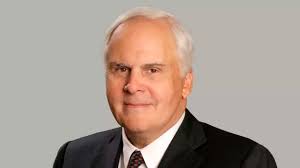 All Or Nothing!
During its early days, FedEx came close to bankruptcy. In an attempt to avoid bankruptcy, Fred Smith gambled the stakes all or nothing at Las Vegas casinos. Smith won 27K while playing blackjack, enough to keep the company alive for a few days until investors put in 11M.
As a student at Yale University, Fred wrote about overnight delivery and the importance of technology in a computerized society in an economics class. A professor was unimpressed with Fred Smith's work, stating that the concept is interesting and well-structured, but if he wanted more than a "C", he must be able to realize it.
As a concept, it wasn't only feasible, but it also became a reality. Demonstrating that professors are not always right.
4. Steve Jobs — Fired By The Company He Founded.
A Parent's worst nightmare!
Jobs experienced a parent's worst nightmare in 1985 when his creation was rejected. Apple Inc. is his child, of course.
Maternal love between a parent and their child is crucial. If the child rejects the parent, then the parent will wonder why?
What to do NeXT?
NeXT was Jobs' next tech startup. Apple focused on hardware, while they focused on software.
Jobs returned as CEO of NeXT following NeXT's success. Apple bought NeXT from Jobs in 1987 after its success.
A Happy ending Indeed
5. Walt Disney — Fired For "not being creative enough"
Just Wish Upon A Star
Believe it or not, but the man behind the "Wonderful World of Imagination" was once fired for not having enough imagination. When Walt worked for a Missouri newspaper, the Kansas City Star, his editor fired him for lacking "imagination" and having no "good ideas."
The Kansas City Star, Walt's former workplace, was later purchased by Disney in 1996. Who is firing who now?
Struggles during the early days
When the distributor went out of business, Walt had to close his first studio, Laugh-O-Grams. Despite making millions, he ate canned beans the entire time.
Universal stole Disney's first successful cartoon, Oswald The Rabbit. Consequently, he lost all rights to it and thus learned the importance of ownership (since people own everything today).
To finance his first feature film, Snow White And The Seven Dwarfs, Walt had to mortgage his house. Although critics expected it to fail before it was even released, the film was the highest-grossing film ever before it was surpassed by Gone With The Wind a few years later. He is one of the most Entrepreneurs Who Failed Before They Succeeded.
6. Harland David Sanders — Failure Until His 60s
It's Never Too Late To Succeed!
Harland David Sanders knows one can always change his life completely as long as one is alive and kicking. Known as Colonel Sanders, he didn't start franchising her fried chicken business until he was 62.
Prior to starting his Kentucky Fried Chicken empire, Colonel Sanders worked for many unsuccessful companies.
His secret recipe for chicken flavored with a special flavor entailed a nationwide search for a distributor. A Utah distributor finally agreed to work with the Colonel after the Colonel's proposal was rejected 1,009 times.
Here's the moral of the story: It's never too late, especially when you're not ready to retire!
7. Thomas Edison — Teachers told him he was "Too stupid to learn"
Stupid Is A Stupid Word!
Thomas Alva Edison is the last person who should be stigmatized as uneducated, but that's exactly what he was back in grade school.
After Edison graduated from school, the school sent him home with a note that only his mother was allowed to read. When she opened the note, she told his mother, "He's a genius.". He is too small for this school and there are not enough good teachers to train him. "Teach him yourself."
Edison learned what it really said many years after his mother's death, "Your son is mentally handicapped.". The school will no longer allow him to attend. "He has been expelled."
The formal education of Edison was very limited. He learned to read, write, and do math by himself from his mother. Thomas took the initiative to read a lot on his own as well. In his experiments in chemistry and mechanics, Edison showed a great interest.
Due to these circumstances, Edison became one of the greatest inventors of all time.
8. Oprah Winfrey- Fired From First Television Job: Too Emotionally Invested
Let your passion guide you!
Oprah's poverty-stricken origins and welfare-dependent mother are part of Shonda's inspiring story. Oprah's first dream job was an anchor position at a Baltimore television station, but things haven't gone quite according to plan. Later, Oprah was fired for being overly emotional about her stories.
Although Oprah officially felt devastated at the time, she later realized it was for the best. She learned how to become an aspiring influencer through television during that time.
Oprah Winfrey took over a failed talk show in 1984 and renamed it The Oprah Winfrey Show in 1986, and the rest is history.
9. Milton Hershey — Original School Dropout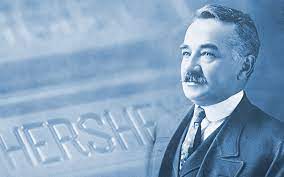 Sweet Success!
Since Hershey dropped out of school after the fourth grade, he did not get a higher education than a fourth-grader, so he did not take any business classes. Hershey began looking for a real job when he was 12 to help his family.
He could cook delicious chocolate candy, but selling it was another matter. Hershey tried three startup candy businesses in New York, Chicago, and Denver, but none were successful.
After being disappointed with the failure, he returned to Lancaster County, where he established his first successful candy business in 1886, the Lancaster Caramel Company. As a result of his success, Hershey seamlessly transitioned to chocolate with the Hershey Company. He is one of the top Entrepreneurs Who Failed Before They Succeeded.
Not Too Bad For A Dropout!
10. Jeff Bezos — Jack of All Trades, Master of Some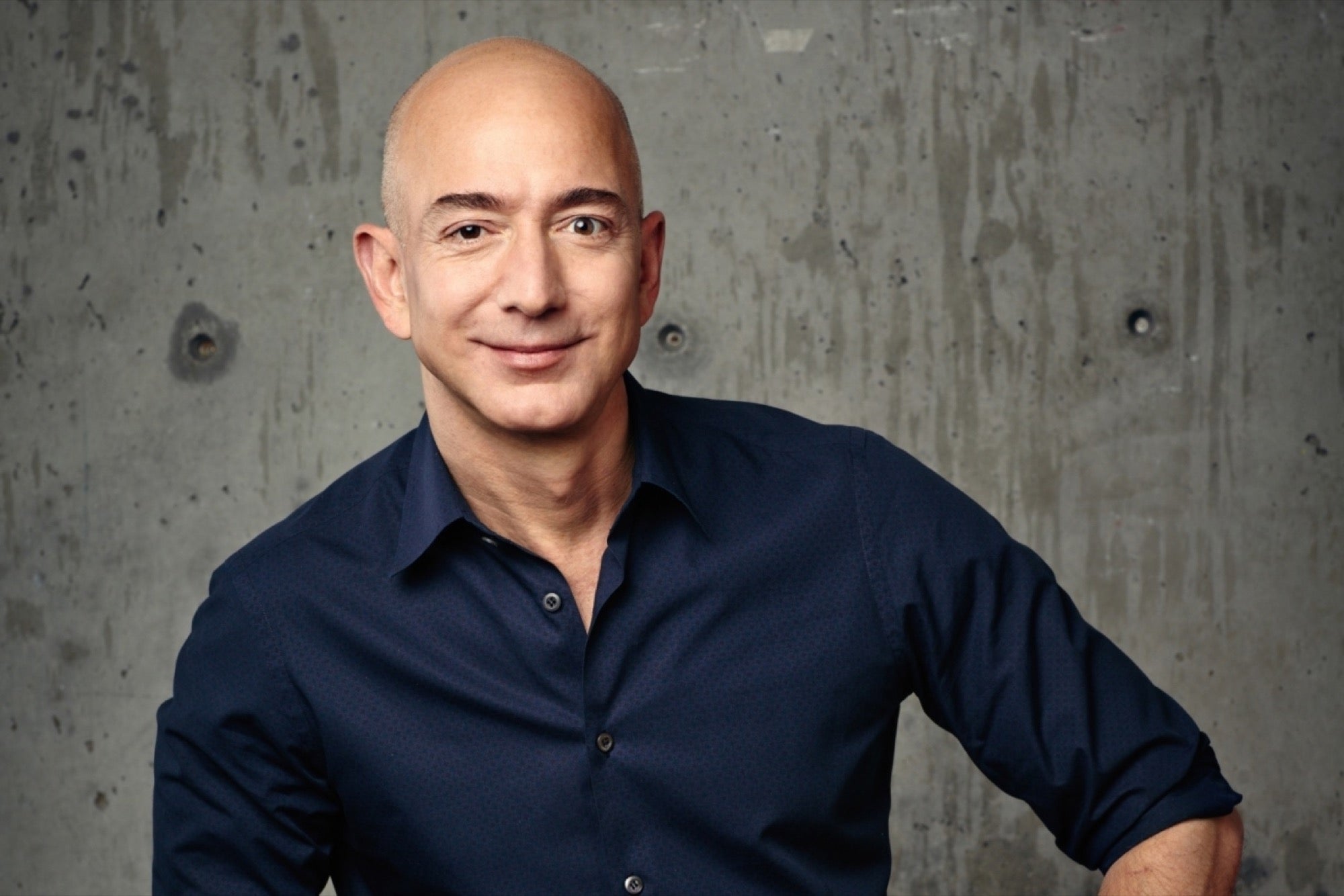 No Regrets
"I knew that if I failed I wouldn't regret that, but I knew the one thing I might regret is not trying." — Jeff Bezos
Jeff Bezos failed numerous times before Amazon became the world's largest online marketplace company. Another is a website that hosts online auctions, zShops. Despite being a good idea, it didn't work. Later, Bezos would integrate this lesson into Amazon Marketplace.
In order to compete with Apple technology such as the iPhone, Amazon sells anything online, such as groceries like Whole Foods and streaming services like Netflix. He is one of the most Entrepreneurs Who Failed Before They Succeeded.
Amazon's Fire smartphone failed to achieve the same success as its Kindle. It cost Bezos 170 million dollars. The answer to their question was because "Jeff wants it.".
Thoughts / Takeaway
So the next time you see an iceberg, do not judge it by the 15% you can see; instead, wonder about the 85% holding it up. Getting to the top of the mountain isn't fast or straight-forward. There are many obstacles on the way. Even if you fail at first, it doesn't mean you will fail at the end.
Also Read: The 10 Most Creative Entrepreneurs to watch in 2021