Entrepreneurs are unique individuals. Individuals come from diverse backgrounds, start at different ages, bring their own set of skills to the table, possess unique perspectives based on their life experiences, and have unique ways of doing things. Entrepreneurs share a title, which differs in details and some don't last long (like superheroes).
Each entrepreneur has a unique approach to the world, but there are overlaps in how they approach it. The characteristics of entrepreneurs and superheroes are similar: motivation, passion, vision, confidence, and the ability to make good decisions. The world needs entrepreneurs, but they don't have superpowers.
Among the most creative entrepreneurs on this list, each has a completely different story you'll be inspired by.
1. James Khuri: Most Creative Entrepreneurs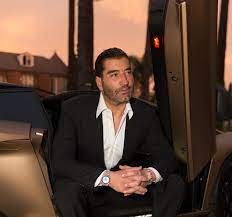 When James Khuri was 21, he started his first business, Performance Properties, a real estate company that owns medical office buildings. A few of the businesses he owned before are still in operation. Khuri Enterprises is his company, and he runs a few other real estate firms in Los Angeles.
Khanuri heads FJ Holdings, an organization that distributes trading cards and related merchandise. Among his clients are Amazon, Walmart, and EYE.
2. Bob Mangat: Most Creative Entrepreneurs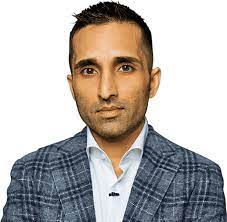 Mangat's parents immigrated to Canada when he was a child. Mangat watched his parents struggle to make ends meet, and he learned the value of hard work from them. Mangat delivered newspapers as a kid and worked in the grocery store of his family.
Despite his straightforward approach, he does not fumble around. When building a good team, he knows it isn't possible to please everyone. "One of the greatest barriers to action is the fear that doing something different, trying to better yourself in some way, experimenting with new ways, or just mixing it up, will cause people not to like you," he says.
3. Elle Ullmann: Most Creative Entrepreneurs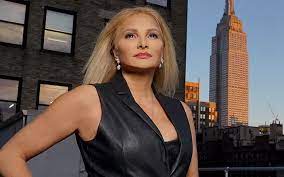 Elle Ullmann is a tech and eSport investor, event promoter, speaker, talent manager of elite music and TikTok personalities, and a mentor for entrepreneurs. She is the founder of MELT Music and Media Agency, a talent house, eSports and music events​ promoter, and music publisher. MELT helps influencers and artists monetize their brands by leveraging decentralized social platforms to build wealth.
Ullmann leverages her network of influencers and brands to benefit and elevate every stakeholder. As a perpetual student, she uses her knowledge to help others.
4. Devin Wills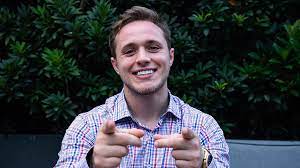 Devin Wills is the President and CEO of A&W Contracting, Managing Partner of LFLS Legacy Holdings, CEO/Owner of Empathy Lending, and Chairman/Executive Director of Hands Across Atlanta.
Wills credits his involvement with nonprofit organizations as a major factor in his path to recovery. As a result, he developed a fondness for Hands Across Atlanta, an organization with a reputation for serving the homeless. The founder of the charity stepped down from the board when Wills won a position on it.
5. Fred Cary: Most Creative Entrepreneurs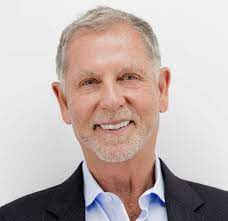 A never-quit entrepreneur, Fred Cary is well known for his achievements across a broad range of industries. While he has taken three companies public and acquired another two, he looks at himself as just a "normal" guy.
Motivated by a desire to empower others, Cary founded IdeaPros in 2017, an organization that helps ordinary people become extraordinary entrepreneurs.
6. Robby Clark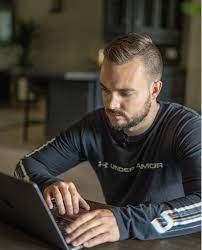 Clark achieved success as an actor as a teenager in Canada. When Clark returned to Los Angeles at the age of 19, the money he had saved from his career had been spent – he was waiting tables for a living and had a brief stint as a singer/producer. At 25, he started researching finance and real estate.
Clark owns three companies that oversee his infrastructure development, renovation projects, and real estate holdings, respectively: SID Developments, SID Renos, and RWC Property Management. Also, he owns Lawn Care Alert, a landscaping and snow removal business, The Mulligan Inc., an upcoming golf course, and other businesses.
7. Gurvin Singh: Most Creative Entrepreneurs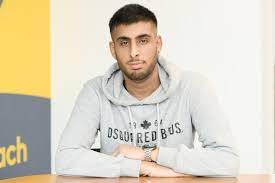 Mr. Gurvz, also known as Gurvin Singh Dyal, is a 22-year-old from London who grew up with his mother and brother. His parents did not provide for him well, he worked in retail and warehouses, and when he turned 19, he started making money online using affiliate marketing.
Mr. Gurvz is a young businessman who has seen plenty of success, and he has also experienced his fair share of setbacks. He looks back and wishes he knew things then that he knows now.
8. Kelsey Kaplan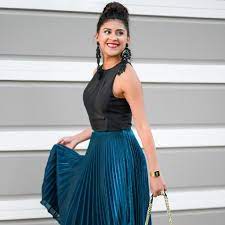 In the heart of San Francisco, Kelsey Kaplan works as a digital marketer. As a graduate of Louisiana State University's Department of Textile and Apparel Merchandising, she spent several years working in retail before establishing her blog, Kelsey Kaplan Fashion.
Known for her bright personality and flashy style, Kelsey Kaplan Fashion is a place fashion lovers turn for daily style tips and advice.
9. James Savage: Most Creative Entrepreneurs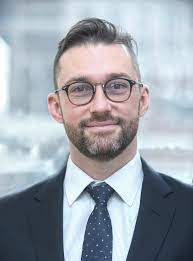 Father, entrepreneur, artist, James Savage is all of these things and more. When Savage turned 21, he decided to change directions after getting a college football scholarship. Later, he helped build Pinnacle Security, a leader in North America's home security industry.
A few years after Pinnacle Security became vice president, Protection 1 acquired it. After co-founding Brite Energy in 2007, Savage began his first career in solar energy.
10. Sean Leary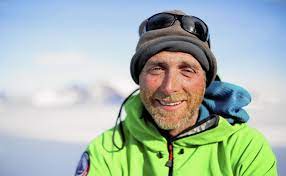 At the age of 22, Sean Leary founded Sports Thread. During his time playing college baseball and traveling for games, he encountered countless athletes who could not find the right match for college programs and could not afford expensive recruiting services. Leary became inspired to use social media so athletes could connect and network with college coaches, as well as find scholarships.
Sports Thread has grown to offer Software-as-a-Service platforms for youth sports events, and clients can use the platform to receive information about games, register for events, and access scores, standings, schedules, and athlete profiles, with more than 1 million visitors each year.
Athletes, coaches, and parents in Sports Thread's network number over half a million. Currently, the app ranks among the top 50 sports apps in the App Store out of 40,000.
Also Read: 10 most aspiring startup stories and their Entrepreneurs