Do you wonder, what are the Most expensive house in the world? Think of your dream home, then triple it in size, add decorative details and a swimming pool, and you'll probably make this top ten list. It's always interesting to view some of the most expensive and luxurious properties in the world, as much as we love our own homes. The Most Expensive House in the World range from Castles to Mansions.
Top 10 Most Expensive House in the World
1. Xanadu 2.0, Washington DC, USA.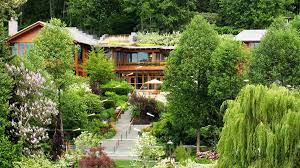 Microsoft co-founder Bill Gates lives in this 66,000 square-foot bespoke home. He designed and built the rink in 7 years and with 63 million dollars, and we are thrilled with the result! There is even a remote-controlled wall artwork in Xanadu 2.0, as well as a 60 foot pool, 2100 square foot library, and a hidden bar. With his unique bespoke design and high-tech features, it's no surprise that one of the wealthiest men in the world has made the list with a home valued at $125.5million (£94.5million).
2. 18-19 Kensington Gardens, London, UK.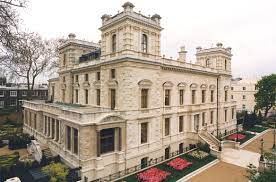 A property stood so elegantly on Billionaires Row since it was owned by Lakshmi Mittal, the Indian CEO of Arcelor Mittal, the world's biggest steelmaker. A 12-bedroom home, with an indoor pool and 20 parking spaces, is next to the Royal Residence of Prince William and Kate Middleton's immaculately presented garden. If you lived here, wouldn't it be lovely? It is valued approximately at £97 million ($128 million).
3. Seven The Pinnacle, Montana, USA.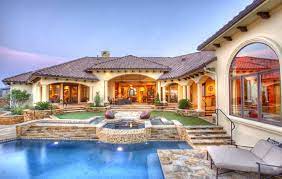 One of the most breathtaking properties at Yellowstone Club (a private golf and ski community for the super-rich). There are both lots of greenery and lots of snow around this beautiful, lodge-like house – so you can enjoy the best of both worlds! Its value is $155million (£117million), and it features a gym, wine cellar, ski lift, and heated floors, just to name a few highlights!
4. Palazzo di Amore, California, USA.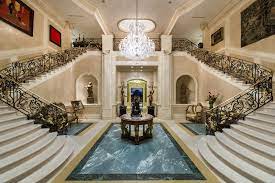 Among the world's most expensive homes is found in Beverly Hills, so it comes as no surprise. The owner of this piece of real estate, Jeff Greene, is an entrepreneur and politician from the United States. It has 12 bedrooms, 23 bathrooms, tennis courts, a huge swimming pool with waterfalls, a 27-car garage, and even a private movie theatre and ballroom! What we love and amaze about this property is each home more-or-less has its very own theme to it. Valued at $195million (£147million), this is certainly one of the world's most expensive luxury houses.
5. Ellison Estate, California, USA.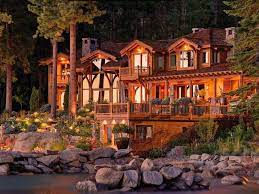 Larry Ellison, Oracle's co-founder, owns a $200million (£151million) estate in the Woodside. As a result of its value, this estate includes 10 separate properties, a manmade lake, tea house, and bathhouse, all designed in a lodge-like style. The ultimate wooden property with superb lake views, this estate features a stone fireplace, velvet sofas, and wooden pillars.
6. Four Fairfield Pond, New York, USA.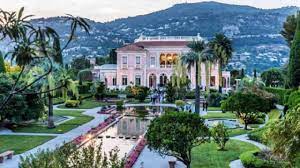 New York's eventually going to pop up – this 63-acre property belongs to Ira Renner, the billionaire owner of Renco Group (an auto manufacturing and smelting holding investment company). This home, with 29 bedrooms, three light-up swimming pools, a dining room measuring 91 feet, and a power plant, is quite wealthy! Besides that, what else is there? I think it's a great bit of land for sporty and active people, as it has a basketball court, bowling alley, squash court, and tennis court… Wow!
Additionally, Four Fairfield Pond is valued at $248.5 million (£188 million).
7. Villa Les Cedres, French Riviera, France.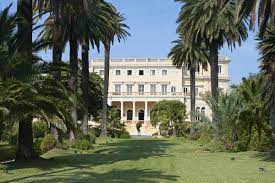 Quite literally royal heaven, this villa home is 18000 square feet. Built for the King of Belgium in 1830, you'll find exquisite art masterpieces, divine and ancient furniture, and sophisticated bedding throughout the property. This home also has 14 bedrooms, an Olympic-sized pool, a ballroom, a library holding 3,000 books, and a stable that can accommodate 30 horses! €352 million (£302m) is the value of this gorgeous home, which is situated on the Riviera, which should make our top 5 most expensive homes list.
8. Villa Leopolda, Cote D'Azure, France.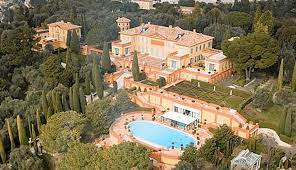 A pool house, a guesthouse, and an outdoor kitchen are part of this 50-acre countryside estate. Founded by Brazilian philanthropist Lily Safra, it is owned by her! The house offers less despite its price than other homes. Perhaps the €661million (£567million) price is justified by the stunning scenery and peaceful countryside! It is one of the Most expensive house in the world.
9. Antilia, Mumbai, India.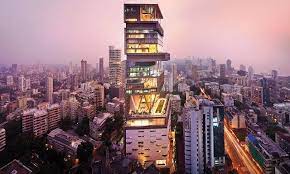 This is quite possibly the most extravagant property in the world, valued at 82billion rupees (£906million). Makes Ambani (India's richest man) thinks building a 27-story home in one of the poorest areas in the world is not bad for business. There are 27 high ceilings on the 400,000 square foot building, and it has been revealed that it can survive a deadly earthquake.
To make sure we don't leave out any features, we've put them into a list instead;
Helipads on three roofs.
Elevators at nine speeds.
There is a steel and glass structure.
A two-story health center with an indoor pool and jacuzzi.
He has dedicated 6 floors of the building to his family.
Houses for the staff.
An entire floor dedicated to the servicing of his cars.
50-seat home theatre with a wine room, snack bar, and entertainment space.
Dance studio.
6-story parking, accommodating a maximum of 68 cars.
This is an extraordinary place to live in and it contains some amazing and unique features, despite the national outcry.
10. Buckingham Palace, London, UK.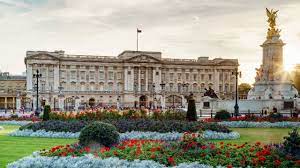 As for our own country, it looks like the Queen of England is quite literally the queen of properties, too! This Crown property is valued at £1.17billion and has 775 rooms. These are comprised of 188 staff rooms, 52 royal, guest, and bathroom rooms, 78 bathrooms, and 92 offices. Stunning! It presents immaculately, with symmetrical, themed rooms that are decorated with vibrant details. Furthermore, you can find highly valuable art masterpieces and chandeliers that are one-of-a-kind. It is one of the Most expensive house in the world.
Also Read: Top 10 Most Amazing Luxury Watches For Men