Have you ever wondered what the Fun Festivals in the World is? Our lives are filled with joy and vigor during every festival. Each festival has its tradition or meaning related to a particular community or religion. Celebrations of this type also serve to accentuate a sense of belonging. Moreover, festivals teach us to approach life in a celebratory way by involving ourselves in a non-serious manner. These are the top 10 Fun Festivals in the world.
1. Harbin International Ice and Snow Sculpture Festival, China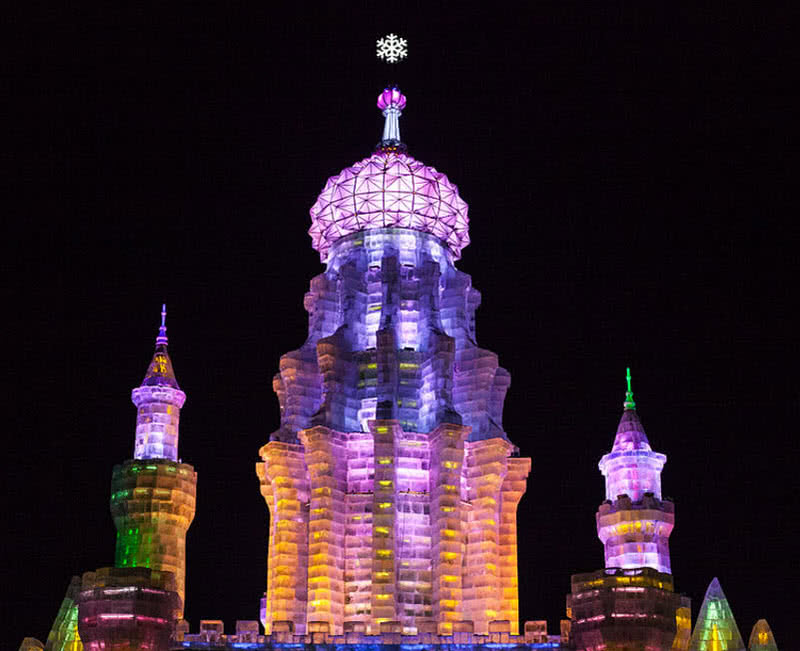 The festival is the largest ice and snow festival in the world. China's Heilongjiang province hosts the event. It takes place annually between January 5 and February 5. Winter floating in the Songhua River, ice lantern shows, speed skating, and international competition of ice & snow sculptures are among the festival highlights.
A winter event has been established annually at Harbin since the 5th January 1985.
2. International Sand Sculpture Festival, Portugal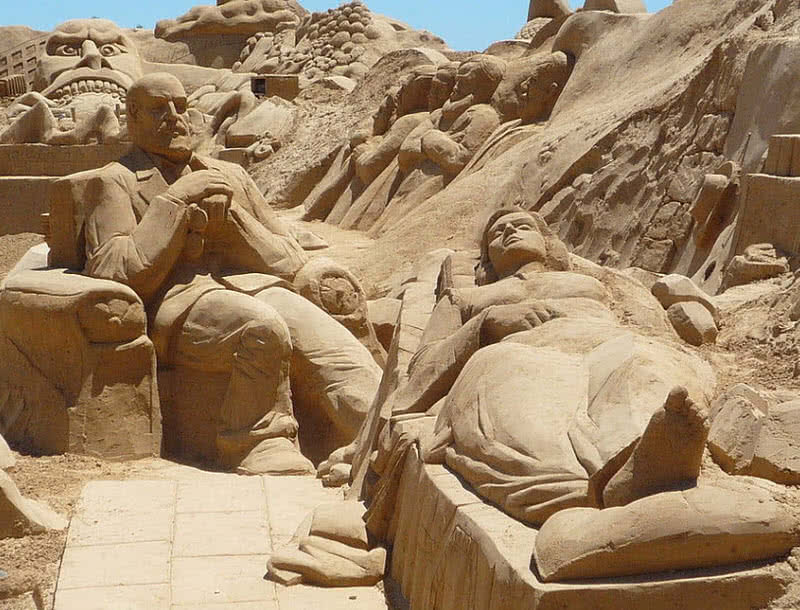 The International Sand Sculpture Festival is the world's biggest event for sand sculpture. In 2003, FIESA was first held in Algarve. Every year, this festival showcases 50 sculptural masterpieces made from about 40000 tons of sand, carved by 60 artists from all over the world. During the FIESA festival, sand sculptures are based on a particular theme each year. Tradition, popular culture, and mythology are the themes for FIESA.
3. Lantern Festival, Taiwan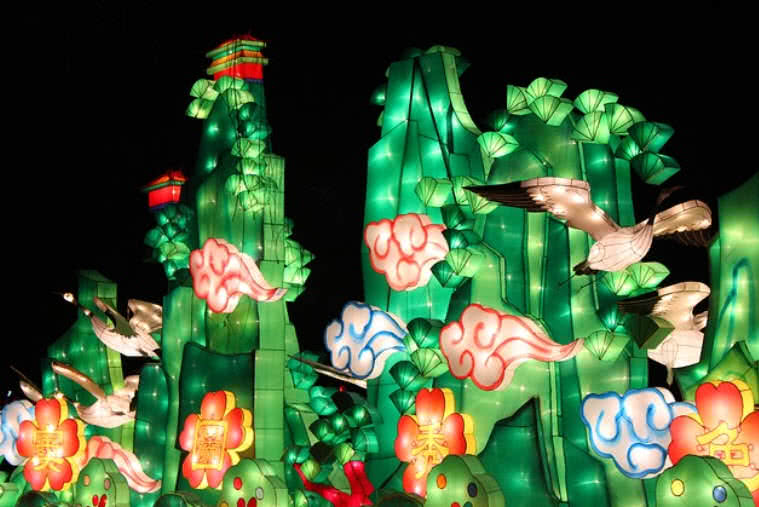 Taiwan's first full-Moon night of every Lunar year is one of the most important festivals there. During this festival, thousands of sky lanterns lights are displayed in the Pingxi district of Taiwan. Lanterns at the festival depict the Chinese zodiac sign for each year. Dragons, dinosaurs, butterflies, and many other animals are displayed in large lantern installations. However, the smaller lanterns depict the most significant historical events. A lantern-making ceremony, lantern riddle games, and fireworks displays are also part of the festival.
4. Carnival Of Venice, Italy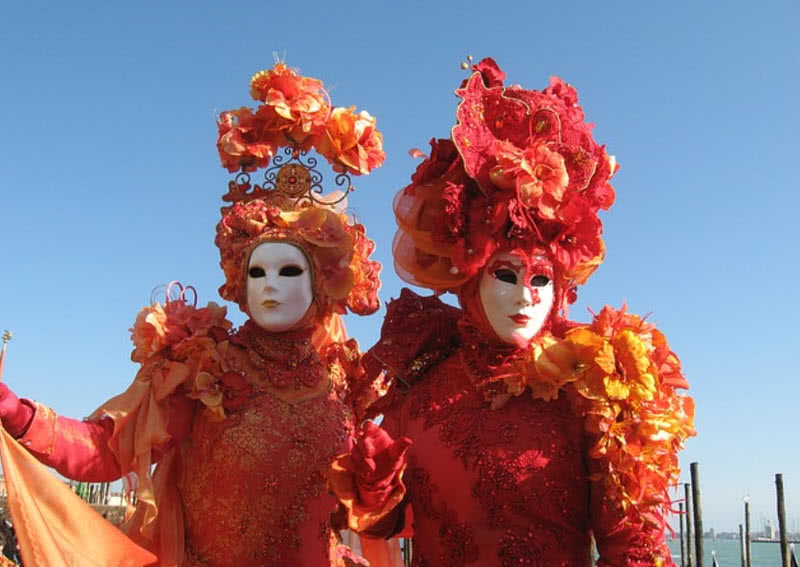 Venetian Carnival is a world-famous festival of fun. Called Carnevale di Venezia in Italian but also called Carnevale in English. Its elaborate masks have made it a popular event. Making masks is a carnival tradition and one of its main features. Aquileia (ancient city of Rome) became the patriarchal capital in 1162 after Serenissima Republica (now Venice ) became Patriarch. Under King George I of Austria, this festival declined, but it reappeared in the 19th century.
5. Albuquerque International Balloon Fiesta, New Mexico, United States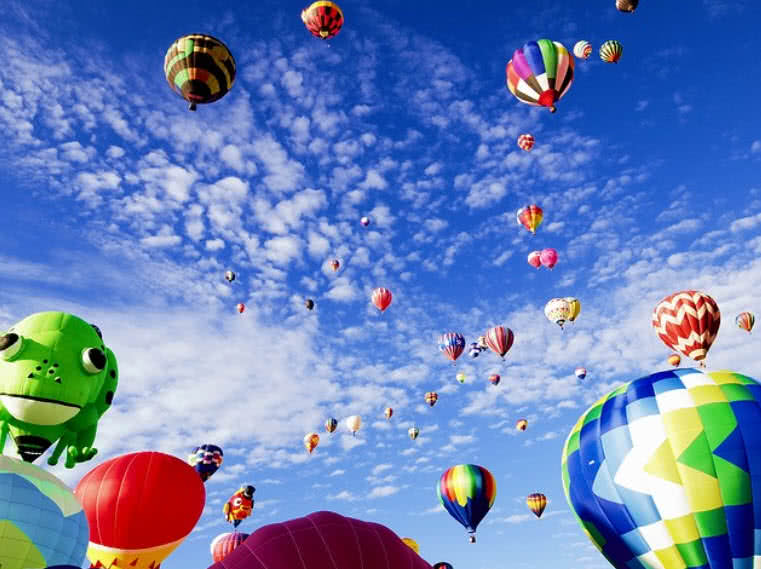 The festival takes place every year in early October in Albuquerque of New Mexico, where it has been held since 1972. There will be around 600 balloons flying during the nine-day-long event. 365 acres of balloon fiesta park and 72 acres of launching field make up the area. This event is the largest in the US and the most photographed in the world. A mass hot air balloon ascent was recognized by the Guinness Book of World Records as part of this event in 2011.
From the launching field, guests can observe the inflation and takeoff of balloons during the Albuquerque balloon fiesta. In 1972, the first Albuquerque balloon event took place. 770 KOB Radio held the event as part of its promotional campaign. Five types of balloon events take place at the Albuquerque balloon event, including dawn patrols, mass ascents, special shape rodeos, and balloon glows.
6. Oktoberfest, Munich, Germany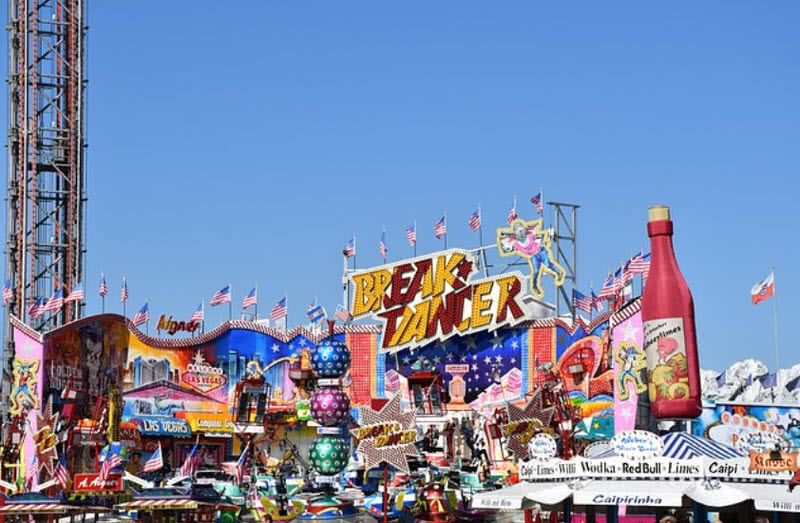 The Oktoberfest in Munich City of Germany is the biggest funfair in the world, taking place from the last week in September to the first weekend in October. Attended by six million people worldwide each year. In Munich, there are only six breweries that are allowed to serve beer for Oktoberfest: Paulaner, Spatenbrau, Lowenbrau, Hacker-Pschor-Brau, Augustiner-Brau, and Hofbrau Mnchen. Besides amusement rides and games, these festivals offer visitors a wide range of traditional foods. It is one of the most Fun Festivals in the World.
7. La Tomatina, Bunol, Spain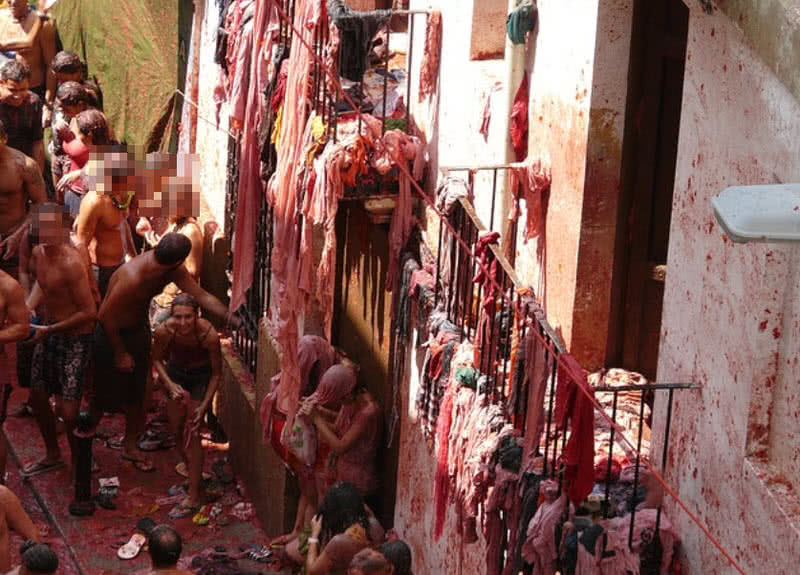 It is celebrated in Bunol town every last Wednesday in August. Tomatoes are thrown throughout the world during this event. Participants of La Tomatina festivals recommend that participants wear protective goggles so that their eyes are protected, and they demand to throw only squashed tomatoes at each other so as not to injure themselves. The city council follows several rules to ensure participants' safety at this event. La Tomatina is an annual event that throws 100 metric tons of tomatoes in the streets of Bunol.
Palo jabon is a traditional event that kicks off La Tomatina. It is the object of this event to climb a greased pole and to drop ham from its top. A tomato fight begins once someone from the group of participants wins this event. Water thrown from trucks all over the street. Trucks will be arriving in abundance at that time, providing plenty of tomatoes. Among the divisions in Spain, Extremadura also grows tomatoes for the festival. Additionally, there are parades, live music, and fireworks during La Tomatina.
8. Holi, The festival of colors, India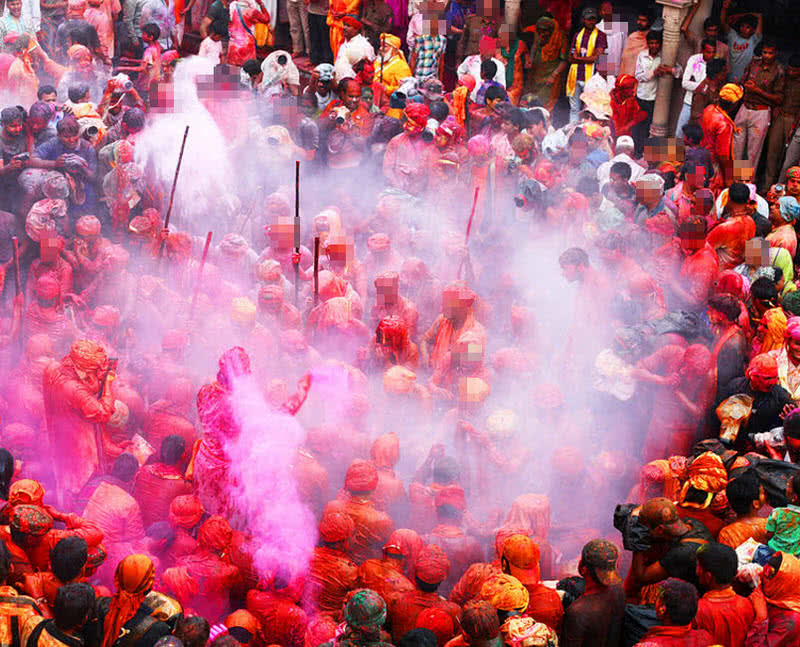 This festival of colors is celebrated by Hindus in Asia as well as the people of some parts of Europe and North America. Indians and Nepalese celebrate this festival in the Spring. Regarded as one of the most Fun Festivals in the World. The festival celebrates the victory of good over evil.
Moreover, Holi marks the arrival of Spring, a time of hope and joy. During the festival of Holi, it is traditional to use colors to play games with Radha, who is drenched in water and colors by Lord Krishna. In March every year, Holi is celebrated on the day following the full moon.
Holika, the symbol of the death of evil, burned at the beginning of Holi festival celebrations. People love drenching each other with water and powder during Holi celebrations.
9. Burning Man Festival, Nevada, United States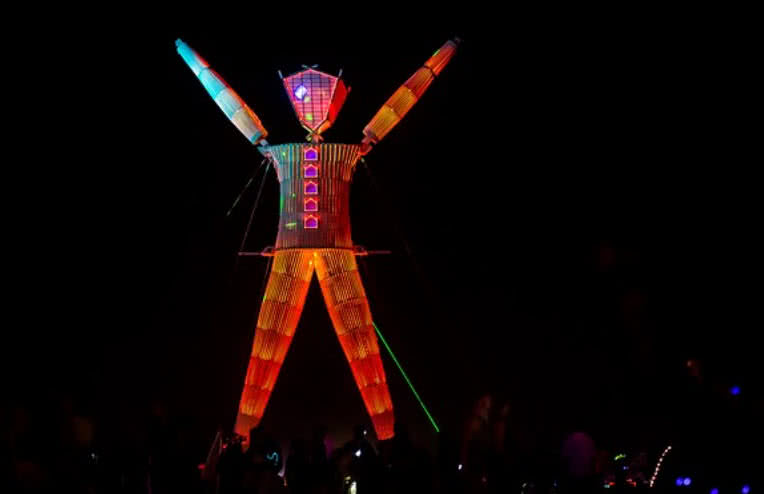 Taking place every year in Nevada, US, Burning Man is a week-long event that takes its name from the burning of large wooden sculptures. Each year, over 50.000 people joined together to build a temporary settlement, dedicated to the communal, artistic, and self-reliant development of the people. Artwork displayed, a temporary city built, friends made, and activities organized. When the festival is over, they leave black rock city without leaving any traces behind.
Every participant at Burning Man encouraged to find his/her inner source and rely on it. In addition, Burning Man festival attendees will learn about cooperation and self-reliance collaboration. At the same time, they also preserve the spirit of gift-giving. The leaving no trace ethic of the Burning Man festival represents our commitment to leaving no physical trace of our activities in the surrounding, to keep places in a safe and better state.
During the Burning Man festival, a great variety of arts are found as a gift from artists to the community. Installations of all sizes are included in the art section. In addition to the mutant vehicles, which are stunningly and permanently modified motorized vehicles, there are also other attractions at the Burning Man festival. To participate, participants must submit their design ideas in advance.
10. Rio Carnival, Ri de Janeiro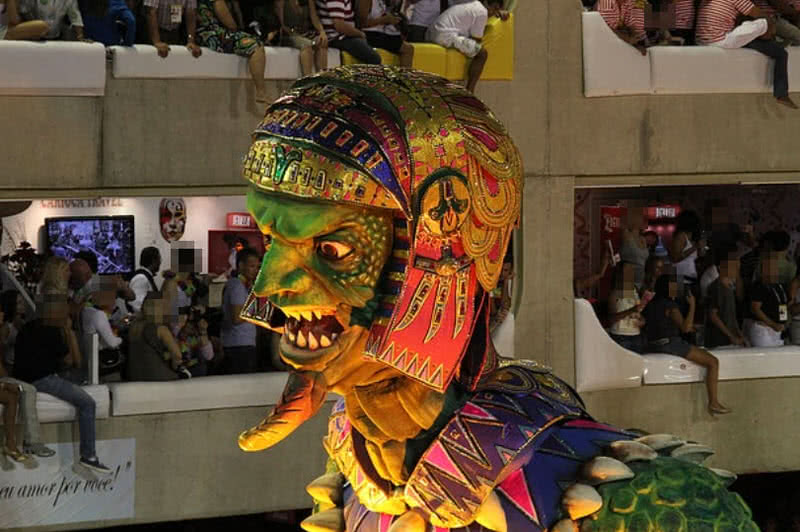 Every year, Rio Carnival, the world's largest carnival, takes place 40 days before Easter. Carnival begins on Friday and ends on Fat Tuesday, just before Lent starts. At this carnival, there are around 2 million people on the streets of Rio de Janeiro. In the Rio carnival, attendees can sing, dance, and enjoy themselves to the fullest.
The Samba parades, which feature over 200 samba schools, are a highlight of the Rio Carnival. During Samba parades, participants have to follow specific themes, music, and costumes. The groups have to follow a specific order and perform a choreographed dance in fancy costumes. Rio Carnival's samba parade preparations take place all year round. In addition to the street bands, more than 300 street performers participate in Rio Carnival. There is a parade place for each band.

Also Read: Top 10 Mysterious Temples of India you should visit