Business Process Outsourcing firm is a growing industry, and for good reason. The majority of companies outsource something, even if they don't think of it as outsourcing. Before getting started, companies should be aware of what business process outsourcing is and how it works, as well as what benefits they hope to receive and what services are core to their business.
Business Process Outsourcing firm: What Is It?
An external party performs non-core business functions for an organization. This is called business process outsourcing. Businesses traditionally outsource this work to BPO companies.
Many American companies outsource their customer service to small BPO companies in India, for example.
However, with the rise of the gig economy, companies are now also hiring freelancers to do their jobs for them.
Depending on the location of the vendor, the BPO industry is divided into three categories. By combining the three categories, businesses can achieve total process optimization:
Offshore vendors are located outside of the country where a company is based. The Philippines is an offshore BPO provider that may be used by a U.S. company.
Nearshore vendors are located in countries that border the contracting company's nation. A BPO in Mexico is classified as a nearshore vendor in the United States, for example.
Onshore vendors are based in the same country as the contractor, though they might be in another city or state. In Seattle, Washington, a company could use an onshore outsourcing vendor located there or in Huntsville, Alabama.
What is the purpose of companies doing this?
Companies can focus exclusively on their core business operations when they outsource non-core activities like data entry and customer service. This allows them to allocate resources only to what matters most.
A guide to starting a BPO
Indian BPOs handle call centers, IT, web development, and other business processes for many companies. You can start your own Business Process Outsourcing company by following these steps.
1. Decide what kind of BPO you want to start
In the BPO industry, you need strong business acumen and some expertise in your field. You can approach this in a couple of ways:
Become an expert in a specific service that you provide across multiple industries (known as horizontal BPO).
Provide BPO services tailored to specific verticals like healthcare, financial services, manufacturing, retail, and utilities and energy.
Among the most common BPO services are:
Professionals handle inbound and outbound calls.
Transcribing services.
SEO and website design services.
Paying medical bills and processing claims.
Services for data entry.
It is wise to focus on niche markets when starting a BPO business. In the same breath, it is important to be flexible and open to local and global workforce demands.
2. Plan a new business strategy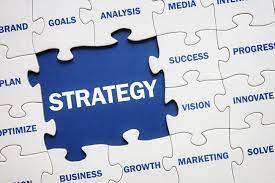 The next step is to develop a business plan for your company.
A well-researched and comprehensive plan is ideal. Taking a close look at your competitors' activities and analyzing the intricacies of your chosen niche is imperative.
As part of your business plan, you should:
Determine the long-term direction of your company.
Establish clear business objectives, goals, and milestones.
Determine your business structure.
Make sure lenders and investors understand your business idea.
You should review and update your plan regularly, even if you develop a good plan. As a result, you can always adapt to changes in the market.
3. Fill out the paperwork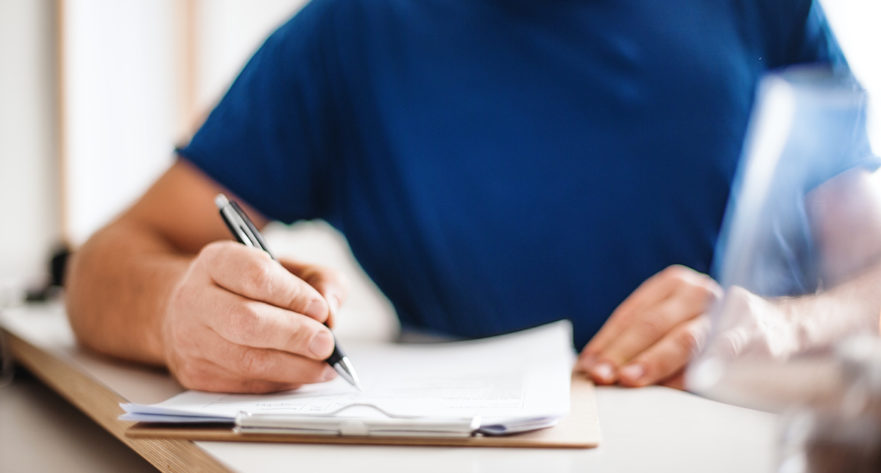 In order to establish a business process outsourcing firm in India, you must register your business under the Companies Act 2013. Private Limited Companies should be registered for call centers and other IT-related services.
If you wish to start small, two directors and two shareholders are required; both can be the same person. Director and shareholder requirements include:
PAN.
The Aadhaar card.
Statement from the bank.
Photo.
Email and mobile number.
Proof of address and NOC form.
After the company has been registered, its directors or promoters should open a bank account in its name.
The Department of Telecommunications requires BPOs using telecom resources to obtain Other Service Provider (OSP) Licences.
After receiving the OSP Registration Certificate, GST registration is required.
4. Invest in the equipment you need
The operators of call centers are going to need good computers, reliable telephone lines, and a high-speed internet connection. Your business will require office space, even if it is in a small rented facility or your garage.
In addition to regular office supplies, you will also need:
Business tools that integrate with call center software.
Software for call conferencing and monitoring.
Call recording software.
A pop-up screen with automatic caller information.
A good headset.
Recent advancements in business process outsourcing have enabled the industry to reduce costs and accelerate growth by utilizing emerging technologies such as cloud computing, social media, and automation. It is advisable to deploy technologies in a phased manner in order to maximize ROI.
5. Accept short-term contracts first
A wide network and reputation of established BPOs generate referrals. To begin with, it is best to let clients try you out for a short period. As a result, you will get bigger projects.
A new outsourcing company might make some companies sceptical.
You will win some good long-term contracts and gradually establish yourself as a recognized name in the BPO sector thanks to your commitment and quality service.
6. Getting Clients And Marketing Your Business
As soon as your business is up and running, you need to market it to gain more clients.
A. Your Company Should Have A Top-Notch Website
Make sure your company's website is user-friendly. Hire a web designer and copywriter to create your site.
B. The networking aspect
It's best to use your current network to find clients when you're just starting out. Since they already know you, they'll be more than willing to try out your BPO firm. To build your name in the BPO industry, you can even ask them to recommend you to their connections.
C. Creating awareness
For years, BPOs relied solely on sales teams for leads, since they targeted only enterprise clients.
Conclusion
Owning a BPO company isn't rocket science. Analyze the BPO market in your niche, develop a solid business plan, complete necessary paperwork, and invest in the right tools. When you've finished those steps, you'll have no trouble running your BPO firm and growing it quickly!
Also Read: Top 10 Best Cloud Computing Based Business ideas for 2021