Are there any reasons why you should work for one of the startups in Bangalore? Let's start with the obvious – you get to wear jeans at work (that's pretty much a done deal, tbh). If you're someone who enjoys being a part of something that builds its name from scratch or who wants to learn how things are managed at the ground level, startup & software companies in Bangalore will draw your attention. You may want to work with these startups even if you're not seeking a job because of the uber-cool workspaces, flexible scheduling, and diverse teams.
We have compiled a list of startup companies in Bangalore to give you a rough idea. Please note that these are not just random names, but ones that have caught our attention…
Startups in Bangalore
1. Zoomcar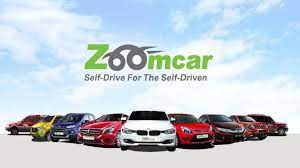 Zoomcar, a Bangalore-based startup, is India's first company to offer self-drive car rentals. Greg Moran and David Back founded Zoomcar in 2012. Users can also rent cars for up to 10 days at a time. Depending on the customer's needs, they are charged hourly or per day. Zoomcar's mission is to provide mobility, convenience, and independence to its customers. There are also 15 Indian cities where the company operates, including Bangalore, Pune, Delhi NCR, Hyderabad, Mumbai, and Chennai.
Funding for Zoomcar came from a variety of sources and totaled $30 million. PEDL, which provides bicycle rentals, is a brand-new service from the company.
2. HackerEarth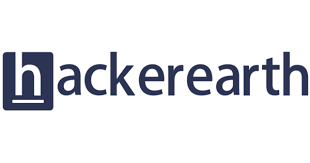 In 2012, IIT Roorkee alumni Sachin Gupta and Vivek Prakash founded HackerEarth, a technology startup. Despite being just four years old, the company is already turning its head in the IT industry. Forbes even named him one of the top Asians under 30 who are changing enterprise technology. Its clients include Adobe, Wipro, InMobi, Symantec, and others, and they specialize in providing recruitment solutions to corporations. In 2014, HackerEarth also reached the finals of the Seedstars World startup competition held in Switzerland, and they will be hosting IndiaHacks 2016, the world's largest developer conference.
3. BigBasket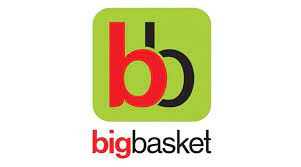 Hari Menon, the company's CEO, and co-founder is the brainchild of BigBasket. E-commerce startup founded to target food and grocery space online. Despite being one of the most challenging ventures in the sector, the startup has attracted both investors and consumers with great interest. The company has also already managed to raise USD 150 million in funding this March and will add 8 additional cities to its area of operations, which currently covers 18 cities across the country.
4. Zivame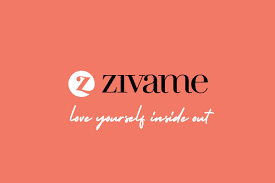 Featuring hundreds of styles of women's intimate apparel, Zivame is an online lingerie store. For women, Zivame also offers lingerie, activewear, pajamas, boxers, housecoats, etc.
Zivame was founded in 2011 by Kapil Karekar and Richa Kar. More than 5,000 styles, 50 brands, and 100 sizes are available on this leading online lingerie platform. Funding for Zivame totaled $57.5 million from multiple sources.
5. Groww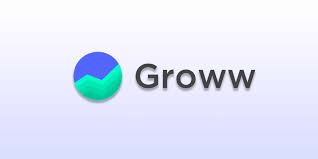 It is a mutual fund trading platform that helps users buy and sell mutual funds and stocks. Groww was founded in 2016 and is headquartered in Bangalore, Karnataka. The platform allows users to invest directly in mutual funds, stocks, IPOs, digital gold, and exchange-traded funds.
As of April 2021, according to reports, the company had already raised $140 million from former Flipkart employees. Next billion Technology is its primary owner. Next billion Technology has a market value of $1 billion.
6. Myntra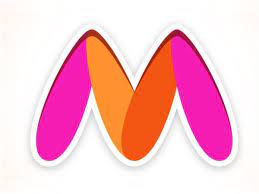 In 2007, Myntra made its debut in the B2B sector and is now a household name in India's e-commerce sector. Personalized gifts are supplied on-demand by IIT graduates Mukesh Bansal, Ashutosh Lawania, and Vineet Saxena through their startup. Moreover, the company gradually moved towards an online retailing platform, concentrating mainly on branded clothing. Flipkart acquired the company in May 2014 for a whopping USD 330 million after the company continued to grow. At the time, this was also the largest online consumer deal in India. The company plans to achieve profitability by March 2017 and has a gross sales target of USD 1 billion for the fiscal year.
7. Practo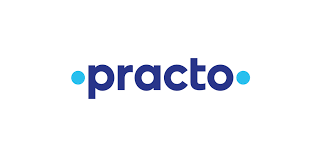 Engineering graduates Shashank ND and Abhinav Lal founded Practo in 2008, just two years after graduating from the National Institute of Technology, Suratkal, Karnataka. When Shashank was trying to organize his father's medical records and get a second opinion from a doctor overseas, he got the idea for the startup. As well as facilitating online consultations, they created an online health service platform that digitizes records and allows users to make appointments with doctors. They serve more than 2 lakh doctors, 10,000 hospitals, and 5,000 diagnostic centers in 36 cities and 5 countries. Yuri Milner, a Russian billionaire, invested in the startup last year. The startup has raised more than USD 124 million in funding so far. Practo has now expanded into Latin America as well, launching its first operation in Sao Paulo, Brazil.
8. Dailyhunt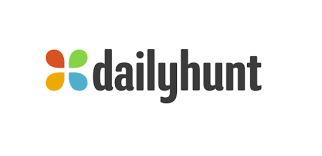 Founded in Bangalore, Dailyhunt is a popular content and news aggregator that provides localized content in Indian languages. Currently, the platform also delivers its contents in 14 Indian languages through new and current articles on trending topics.
9. Swiggy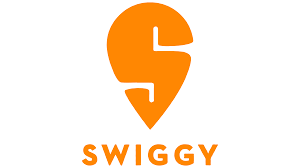 In late 2014, BITS Pilani alumni Sriharsha Majety and Nandan Reddy founded Swiggy with Rahul Jaimini, an IIT Kharagpur alumnus. They wanted to create a food delivery company with a difference. Swiggy has its delivery fleet, which picks up food from restaurants and delivers it directly to customers, unlike most other businesses in the sector. Almost all restaurants are now accessible, as well as reliable delivery and real-time tracking for customers, according to the company. Within eight months, the company based in Koramangala, Bengaluru, also attracted USD 2 million in funding. Swiggy has already raised USD 35 million this year and expanded its operations in major cities beyond Bengaluru, such as Mumbai, Delhi, and Kolkota.
10. Simplilearn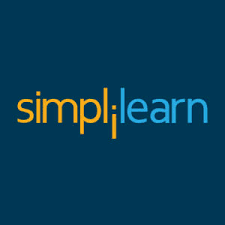 A professional training platform, Simplilearn offers online courses. Over 400 courses are also offered by the company in areas including IT, programming, digital marketing, and project management. Businesses and enterprises can also take classroom workshops and online classes through the company, some of which are Fortune 500 companies. In 2009, Krishna Kumar started the Simplilearn initiative. Over four funding rounds, Simplilearn raised $31 million.
Conclusion
Having all these new Startups in Bangalore, and many more deciding to settle in the city, Bengaluru's covetable titles appear to continue growing; in addition to being the city of gardens, lakes, and Silicon Valley, it is also the startup capital of India.
Also Read: Top 10 Low-Cost and Profitable Business Ideas for College Students